4th of July Porch Decorations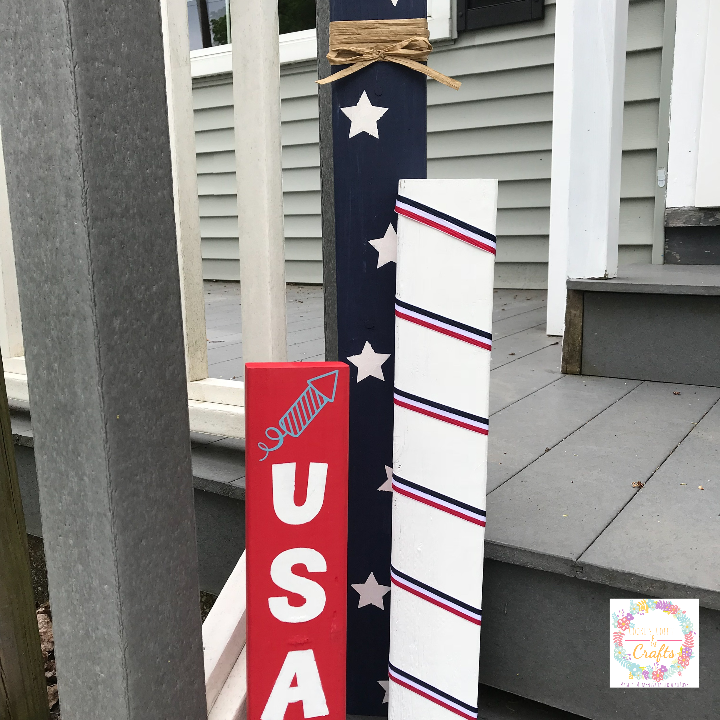 Note: As an Amazon Associate, I earn from qualifying purchases. If you click on a link from Amazon or another of my advertising affliates, I will earn a small commission at no additional cost to you. Please see my full disclosure policy here.
One of the main reasons we bought our house was for the porch. I love sitting on the porch and of course decorating it. Decorating the porch this year is a priority of mine. The porch always has a little something, but it could use more love and attention. A pile of 2×4's in the garage are waiting to be used from my parents and since the 4th of July is coming, I created some 4th of July Porch Decorations.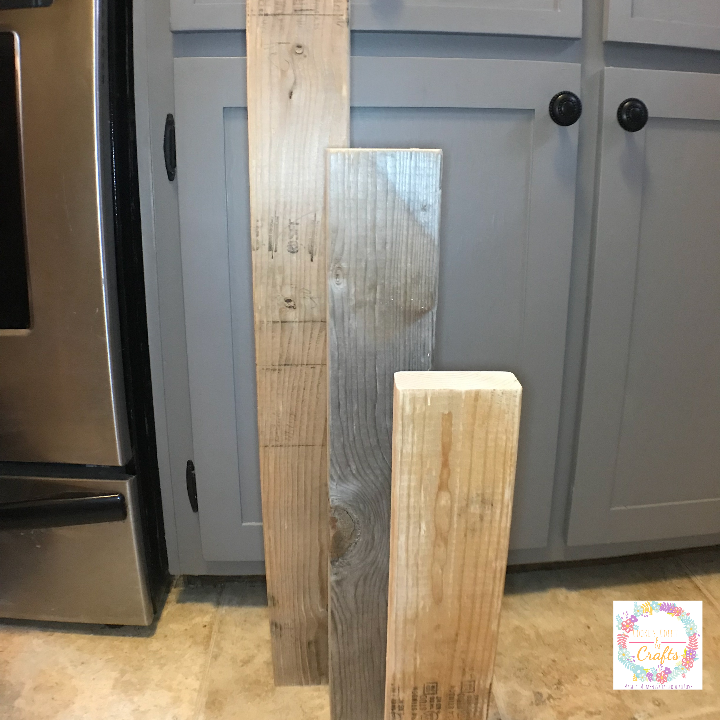 Supplies for Red, White, Blue 2×4 Craft
3 Scrap Pieces of 2×4 in different lengths
Make Up Wedges

Patriotic Ribbon
Raffia Ribbon

White Paint
Blue Paint
Red Paint
Hot Glue Gun

Vinyl
Cricut Maker
Let's Create 4th of July Porch Decorations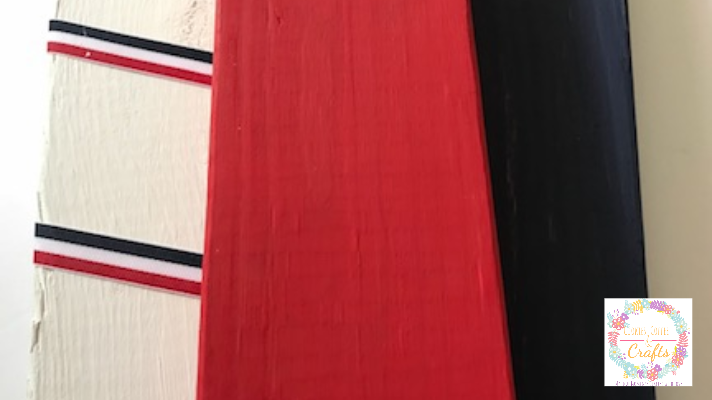 Start by painting each of your 2×4's a different color. A great thing about this project is you can mix it up and make your 2×4's different colors. Create what will match your design style. In Cricut Design Space™ I created the USA, rockets, and stars. Using my Cricut Maker cut the designs onto Cricut Vinyl
.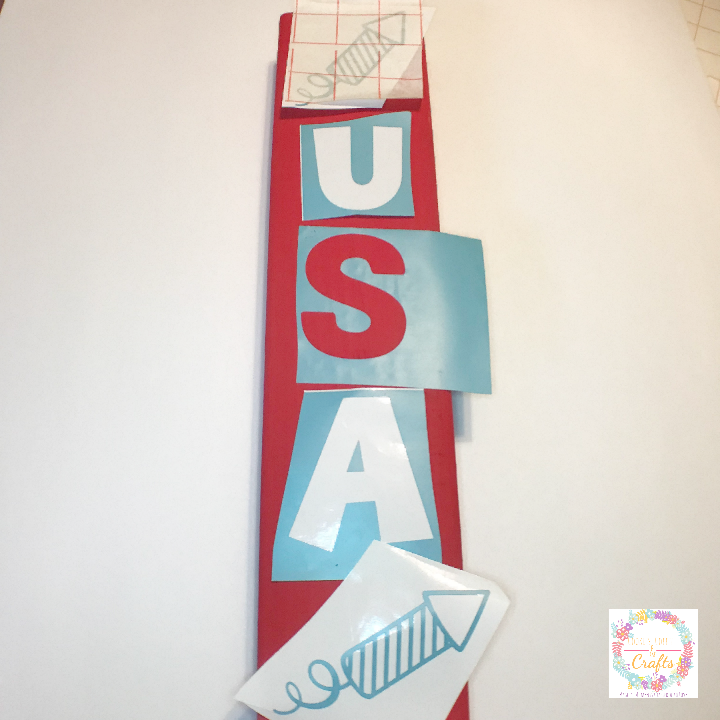 Lay out the designs on the 2×4 to make sure you like the placement and how the design looked. On the tallest blue one I did stars and on the shortest red one I did USA and the rockets.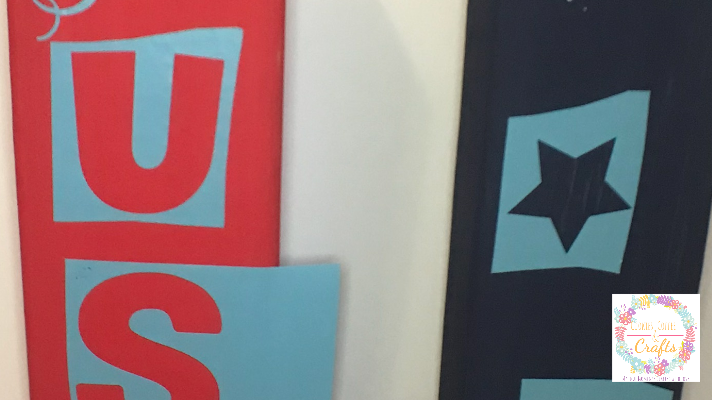 When I started this project I was going to paint the rockets, but the blue popped off the red in such a great way, I used the vinyl. Normally for outside decorations I use Oracal 651 because it's a permanent vinyl. I'm taking a chance by leaving the rockets on, but I can always fix them. To apply the vinyl to the 2×4's use transfer tape. If you don't have a Cricut, you can buy a stencil, paint by hand or use the other methods to transfer the designs to the wood.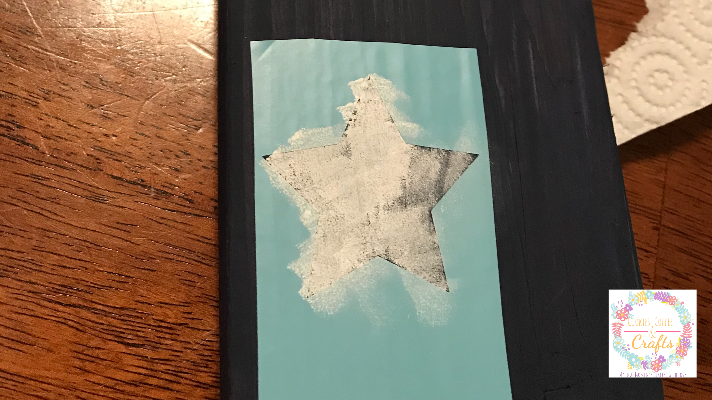 It's time to paint the stencils. For stenciling I like to use makeup sponges to paint. Remember a little paint goes along way and dab up and down slowly. After about 4 coats, let the paint semi-dry and remove the stencil. I touched up a few spots where white paint was noticeable on the blue and the red paint.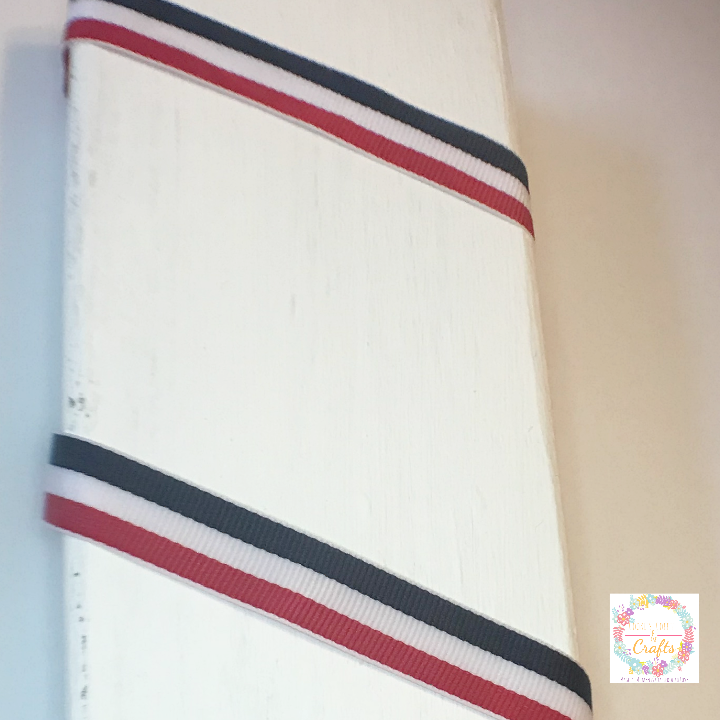 For the white 2×4 I wrapped patriotic ribbon around it and hot glued the ribbon to the 2×4.
Homemade decorations are always unique, which is why I love them! These look great on the porch to celebrate the 4th of July. It's going to be red, white, and blue galore!