DIY Bunny Wreath Tutorial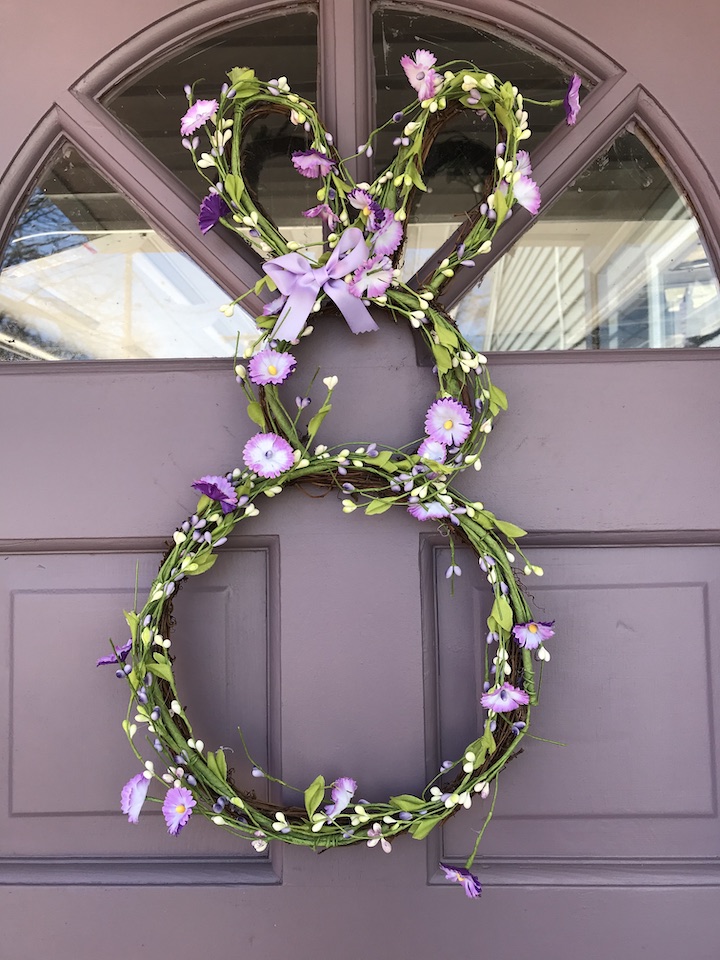 Note: As an Amazon Associate, I earn from qualifying purchases. If you click on a link from Amazon or another of my advertising affliates, I will earn a small commission at no additional cost to you. Please see my full disclosure policy here.
Hello Spring! I'm so ready for pretty colors, green grass, listening to the birds tweet, and of course Easter. This wreath is simple and is perfect for all of spring. Do you want a cute and chic bunny for your door? Find out how to make this easy DIY Bunny Wreath.
Grapevine Bunny Wreaths, make me ooh and aah every year in catalogs and on Pinterest (I love them). I've been dreaming about how I would decorate one. This year I finally have one!
The bunny grapevine wreath is from Hobby Lobby and I bought it months ago when Easter/Spring decorations first came out in the stores (you have to grab early). Simple and chic is the best description for this wreath because it's so easy to make!
This page contains affiliate links at no extra cost to you. Please see my full disclosure here.
Materials for Easter Wreath
Grapevine Bunny Wreath
Floral Garland
Ribbon
Glue Sticks/Glue Gun
Garden Cutters
Let's Create a Simple and Chic DIY Bunny Wreath
When I first started this wreath, I had my heart set on adding eggs and a big bow to my bunny. As I was creating the wreath, both of those ideas went out the window. I decided on a small bow with ribbon from my stash. It was just one of those creative moments.
The garland is really thick so I used our garden cutters to cut the wire and it was still tough to do.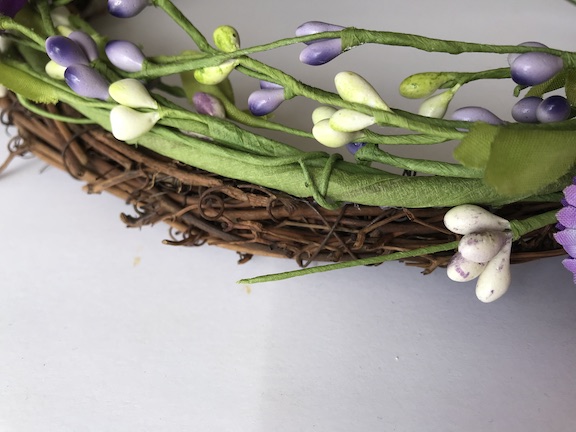 Now the most important thing about this project is the garland (mine is from Joann Fabrics), you literally only have an extra inch to work with. So be very careful and don't overlap the garland.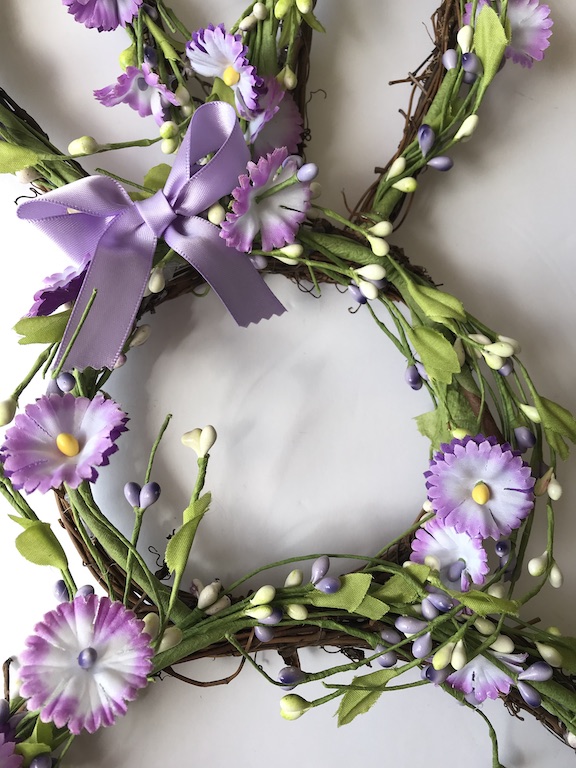 Lay out the garland on the bunny wreath. Start with the biggest circle first and make sure the garland is tight as you measure around, then cut it. Attach the garland with wire so it stays in place as you do the rest of the wreath.
Once the garland is measured perfectly, now it's time to hot glue all the garland to the wreath.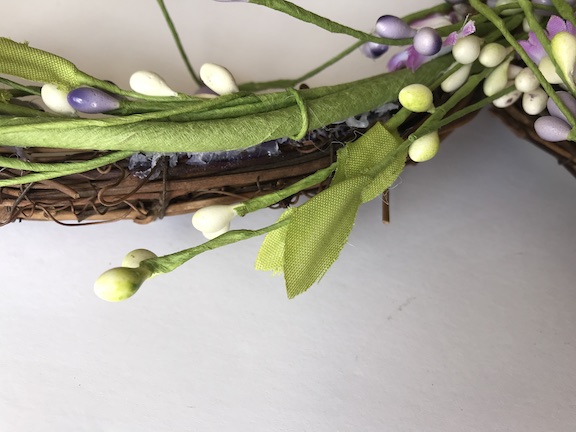 Arrange the flowers on the garland to cover all the green spaces and to give it a finished look.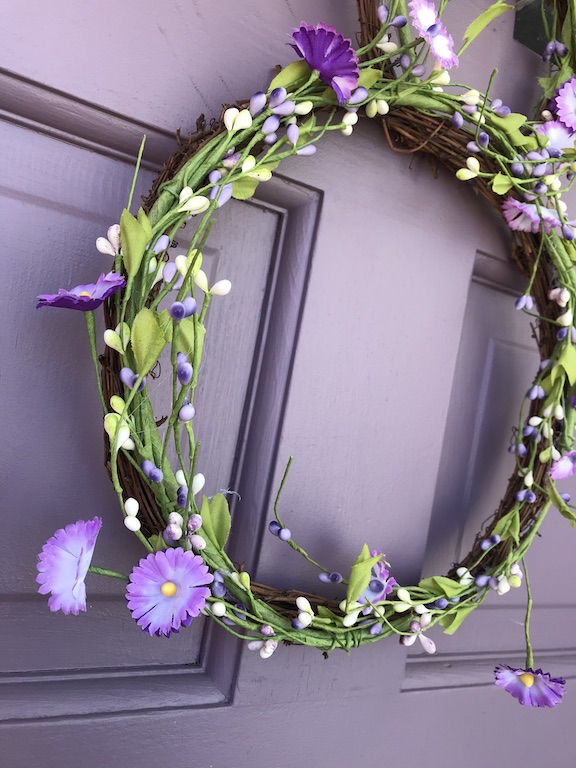 Then add on your bow as a finishing touch. My ribbon is from the Dollar Tree. Just use the hot glue to add on the bow.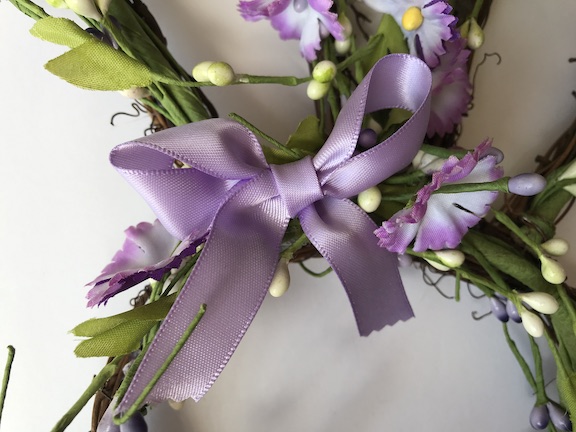 I love this simple and chic grapevine bunny wreath. The whole project cost about $12, for the bunny wreath and the garland. If you looking for another cute Easter wreath, here is my Easter Egg Wreath. It's just as cute (maybe cuter) as this bunny.