Cricut 3D Paper Tulips (How to Make)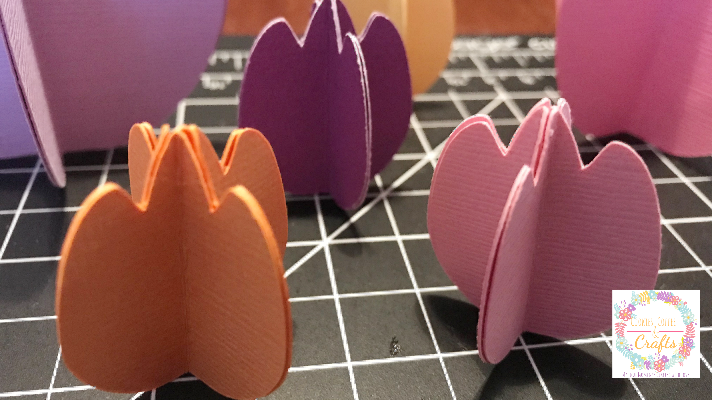 Note: As an Amazon Associate, I earn from qualifying purchases. If you click on a link from Amazon or another of my advertising affliates, I will earn a small commission at no additional cost to you. Please see my full disclosure policy here.
It's spring and one of the best things about spring (to me) our tulips. They are just gorgeous and we only get to enjoy them for a short time. I'm excited that I now have a bouquet of tulips that will never wilt or die. Yes! I used my Cricut Maker to make these easy Cricut 3D Paper Tulips and you can too after this easy how to.
I'm creating these during the COVID- 19 and I'm not even sure if the grocery store will have spring flowers so I made some of my own. It's just not a priority right now, but it would be nice. Thank goodness for my paper and craft stash.
For some spring time cheer, my blogging friends and I are brining you spring flower crafts for you to make.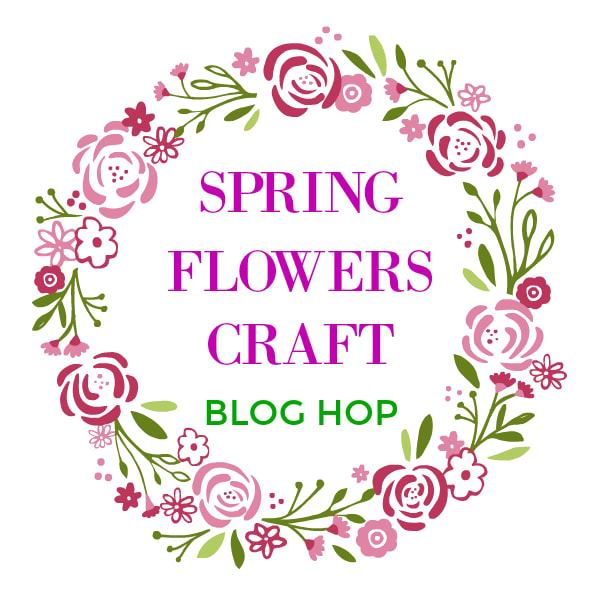 Meet this month's co-hosts!
Across the Blvd | Purple Hues & Me
Stone Cottage Adventures | Slices of Life
Domestic Deadline | Chas' Crazy Creations
Sum of Their Stories | Cookies, Coffee, & Crafts
Coastal Bohemian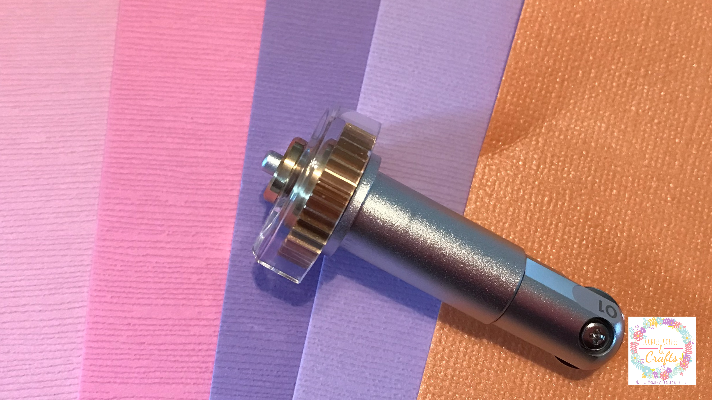 Supplies for Paper Flowers
Card Stock in a Variety of Colors
Cricut Maker or other cutting machine
Scoring Wheel or Scoring Stylus
Hot Glue Gun/Sticks
Let's Create some Cricut 3D Paper Tulips
In Cricut Design Space™ search images for tulips, then under Type, click 3D. I have no idea why, but this is the easiest way to find the 3D tulip. Don't search images for 3D tulip because it will show a whole bunch of other images. The image is free if you have Cricut Access Membership Plan. Also if you have a Cricut Access Membership, you can get free shipping until April 31st on Cricut.com.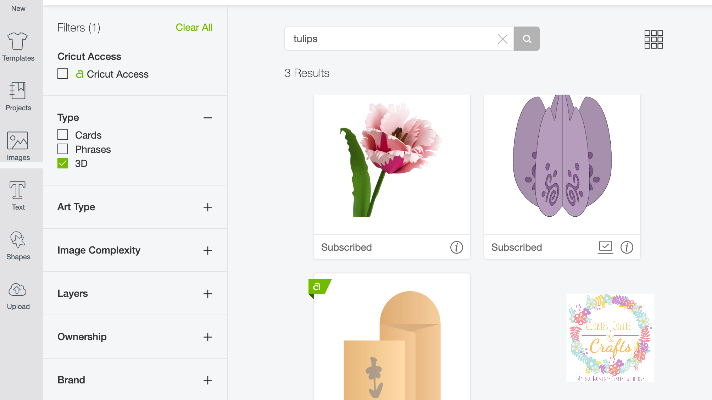 Choose the image in the above picture and click insert images. For my bouquet I'm making, I didn't want the design on the tulips because I wanted them to look more realistic. Well as real as paper flowers can get.
For this, I clicked the tulip, then contour. In contour, click Hide All Contours, then the X at the top of the box. Now you have the basic shape of the tulip to make 3D paper tulips. It's super easy.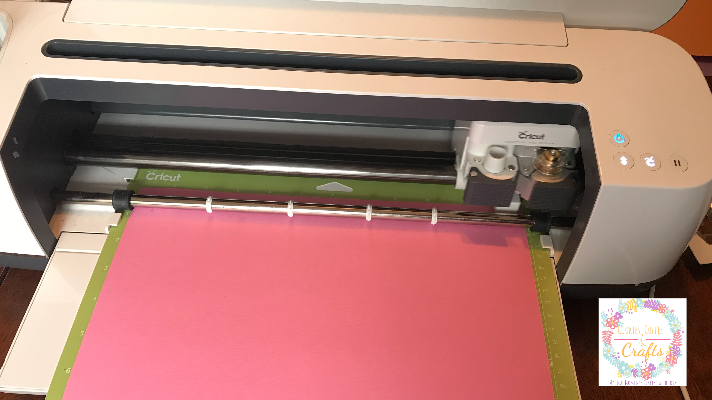 For each tulip, you need 4 paper tulips. The image in Design Space is the size of the small tulips and I duplicated the tulip and made a larger tulip. The large paper tulip is 2.671 x 3.287. I wanted a variation of small and large paper tulips for my project.
These paper tulips are really easy to make. Use your Cricut Maker and the Cricut Scoring Wheel to cut and score your design. Once you click Make it, change the project copies to 4 and click apply. Then continue to cut your design. If your card stock is super heavy cut it on the poster board setting for a clean cut.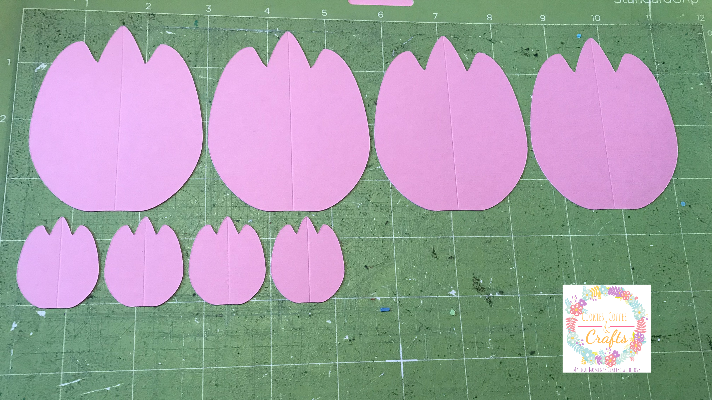 Remember if you want the ribbed or lined side of the card stock to show, put that face down on the mat when you cut your design. Also make sure you use double sided card stock for this. Then when you fold it on the scoring lines, the ribbed side of the card stock will show. If you want the smooth side to show, then put the smooth side face down on the mat.
The new Scoring Wheel is amazing and makes folding so easy, If you don't have a Cricut Maker, then use the scoring stylus. It will work for this too.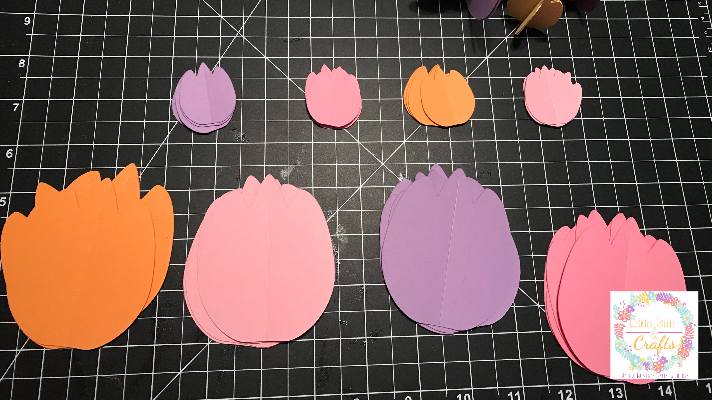 Cut all of your card stock for the flowers. Then fold all of the flowers on the scoring line. Make as many paper tulips as you need for your craft project.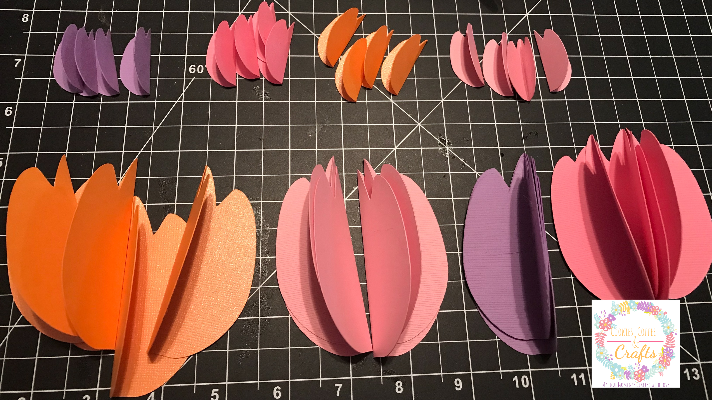 Once your flowers are folded, it's time to start glueing them. I used hot glue because it's what I have, but it worked great. I will be creating a bouquet with these so I don't want to glue them in the center because I will be adding in a wooden stick as a stem. Stay tuned for the tulip bouquet- Coming Soon!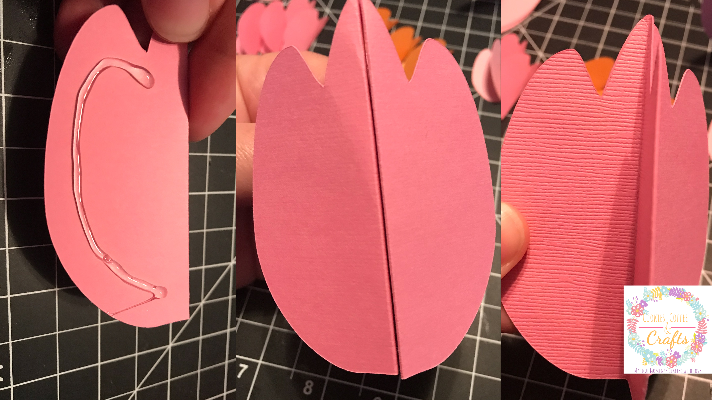 To glue the paper tulips, it's really easy. Just a simple puzzle of matching sides and glueing the flower petals together. I put hot glue around the edges and then firmly pressed the next petal to it. Repeat this until the flower is completed.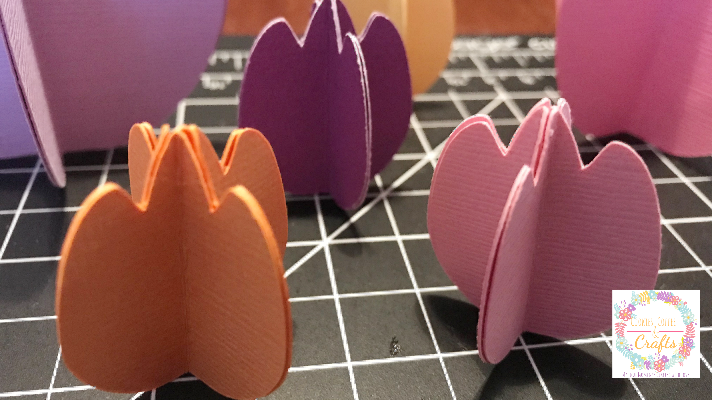 Here is your Cricut 3D Paper Tulip. It's super easy and pretty. I love flowers that will last forever!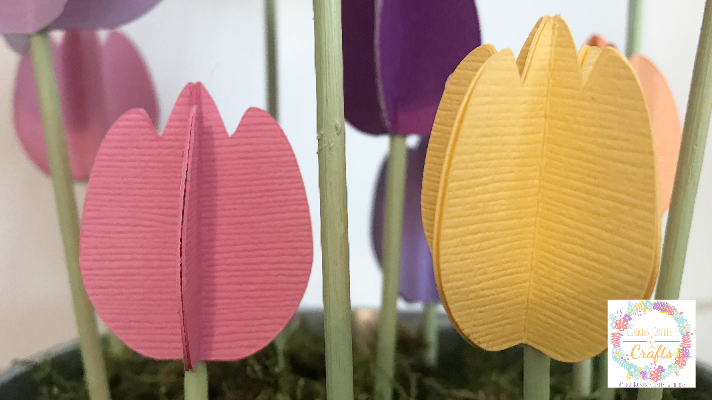 The larger tulips are so pretty too!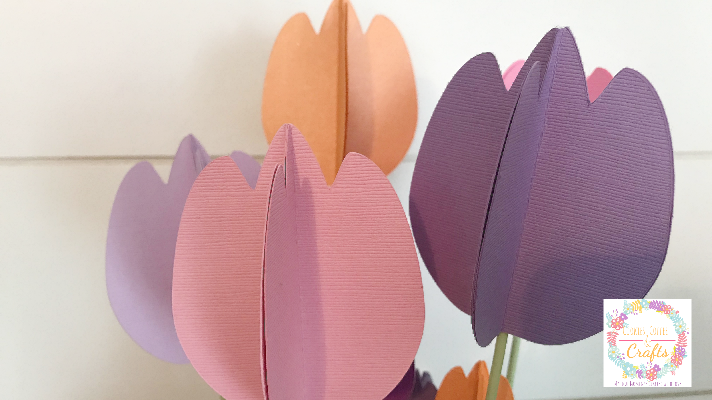 You are invited to the Inlinkz link party!