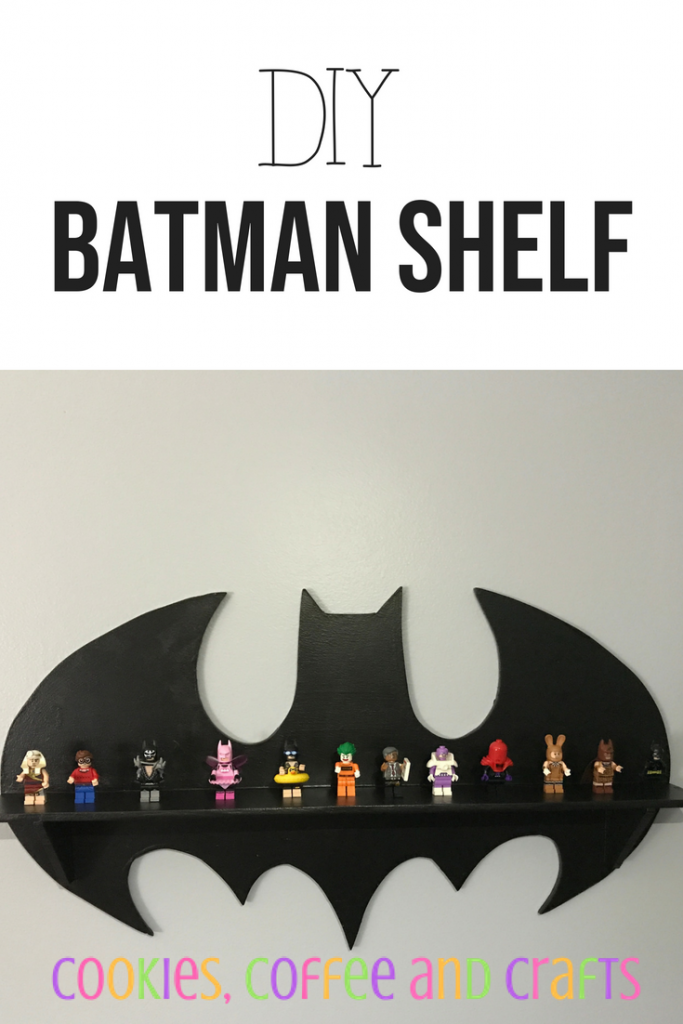 Note: As an Amazon Associate, I earn from qualifying purchases. If you click on a link from Amazon or another of my advertising affliates, I will earn a small commission at no additional cost to you. Please see my full disclosure policy here.
First at our house was the Batman LEGO movie phenomenon, then it was the mini figurines. I had to buy them every time I went to Target. Now that we had all these awesome Batman LEGO mini figurines, we decided to create a DIY Batman Shelf to display them on for our son's room.
One day I was on the greatest website ever, can you guess what it is? Pinterest of course! I saw this awesome Batman shelf and knew it would be perfect for the LEGO Batman mini figurines. I love Hobby Lobby, but I'm not going to pay $50 for this shelf.
My husband and I created this shelf for about $5 and we are going to share how. We already had many of the supplies so we only had to buy the mini roller to paint with and the MDF board. If you do DIY projects you probably have a lot of these supplies too.
Below are some affiliate links and I may make a commission for purchases made through the following links.
Supplies:
MDF Board
Wood Glue
Cricut Explore
Card Stock
Batman Symbol to Trace
Sandpaper
Jigsaw
Small nails/nail gun
Black paint
mini paint roller/tray
How to Make a DIY Batman Shelf
On my Cricut Explore I made a larger then mat Batman image to trace onto the MDF board. Batman is about 24 inches long.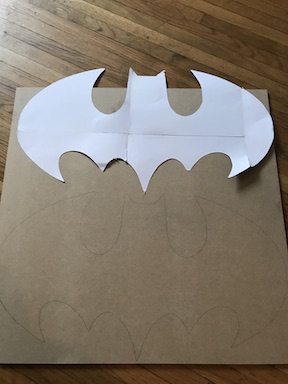 Then my husband cut out the Batman symbol using the jigsaw and sanded the edges.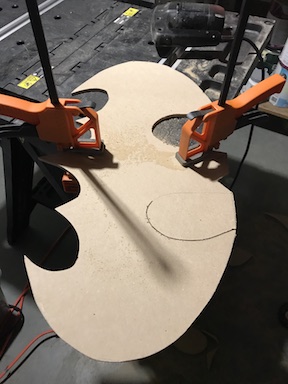 From the same piece of MDF board, he made about a 3 inch rectangle almost the same length as the Batman symbol.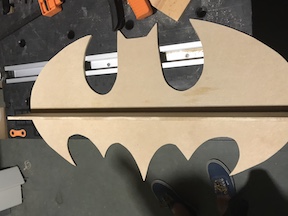 Use the wood glue to attach the shelf to the Batman symbol. After glueing the shelf use small nails to attach the shelf to Batman. My husband was excited to use his new Ryobi Nail Gun that he got for Christmas, but a hammer will work to.
From the scrap wood, he made small triangles to go under the shelf and glued them in place.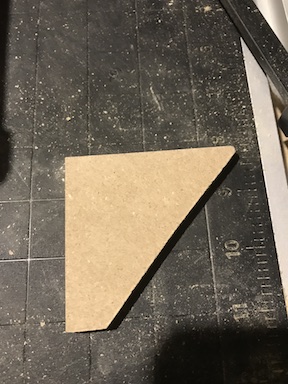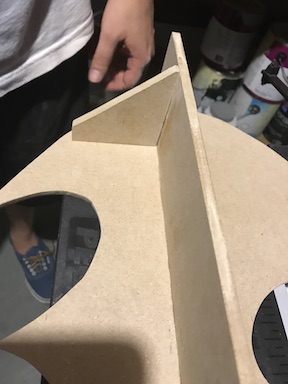 Painting Your DIY Batman Shelf
Now it's time to paint your Batman shelf. This was trial and error for me, but please learn from my mistakes and use a roller to paint your MDF board projects. The mini roller worked perfectly. It took two coats to cover the shelf. I just used regular black paint that I had.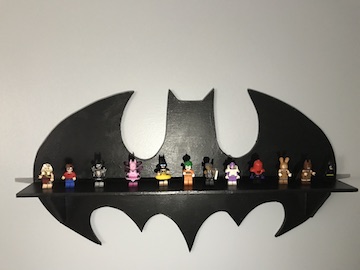 The mini figurines look awesome on it and it's a perfect addition to our son's bedroom. He loves it! Now we have to start working on something for our daughters room. Stay tuned for our next project!