DIY Candy Cane & Burlap Christmas Countdown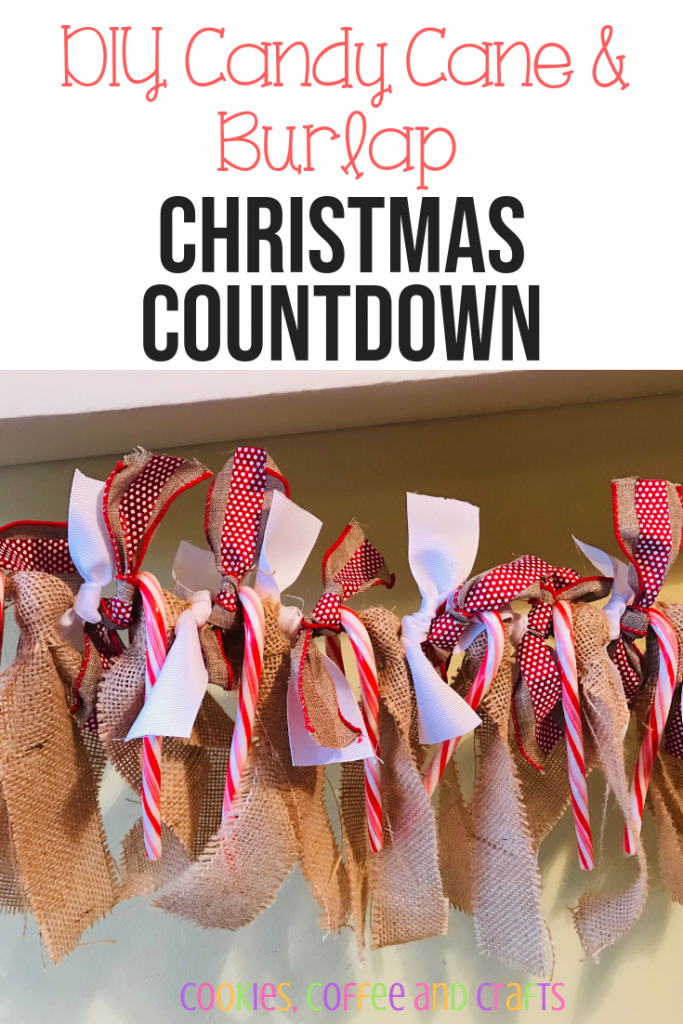 Note: As an Amazon Associate, I earn from qualifying purchases. If you click on a link from Amazon or another of my advertising affliates, I will earn a small commission at no additional cost to you. Please see my full disclosure policy here.
December is a fun and exciting time in our house waiting for Santa. The magic of Christmas is strong at our house and I hope the magic never ends. It's a daily question, is it Christmas yet? Does Santa come tonight? My Christmas countdown had to be visual and interactive for the kids.
Welcome to Day 3 of the Fourth Annual 12 Days of Christmas Series!
We have teamed up with 50 plus bloggers to bring you a oodles of DIY Ideas and Recipes to make your holiday season merrier. There are 12 different posts in the series and we have spread them out over a four week period with three posts per week. Now is the time to subscribe!
Go Here for the complete list of Dates and Topics plus a collection of most popular holiday ideas including ornaments, games, recipes and more from all 50 plus talented bloggers!
It's Day 3 and we are sharing DIY Christmas Countdown Calendar Ideas!
---
One Christmas treat my kids love our candy canes. I am going to create a garland using burlap and Christmas ribbon and put a candy cane for each day until Christmas.
I used to put ribbon on my cabinets and use clothespins to display the Christmas cards. After all of our hard work on the kitchen cabinets, their is no way I'm putting tape on them. So I have pretty Christmas burlap ribbon that will be perfect for this project. I still have to come up with an idea for the Christmas cards.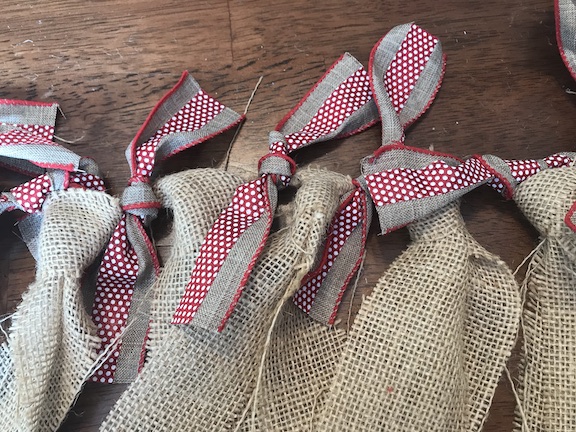 This Candy Cane & Burlap Christmas Countdown is going to be very similar to my Leaves & Burlap Garland for Fall . I loved how the banner looked at the bottom of my shelf and want to keep the garland going for other times of the year. I was also looking for something that didn't take up table top space.
Let's Create a DIY Candy Cane & Burlap Christmas Countdown
I cut a length of twine the length of my shelf. Then I tied on strips of burlap and added ribbon in between. The strips of burlap are about 18 inches long and 2 inches wide. Cutting burlap is a messy business so have the vacuum ready.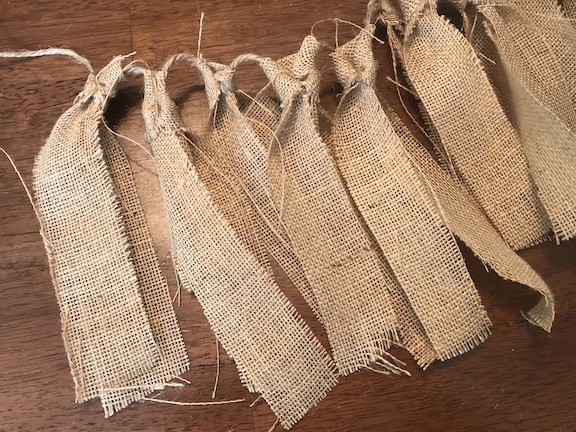 I did 24 strips of burlap for the countdown to Christmas with polka dot and white ribbon tied between the pieces of burlap. The ribbon is cut about 8 inches long.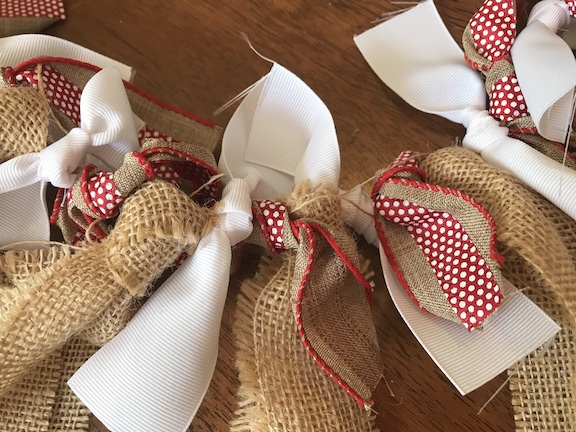 For the countdown I added 24 candy canes for each day until Christmas Eve. Everyday after school the kids can have a candy cane as we count down the days until Santa comes.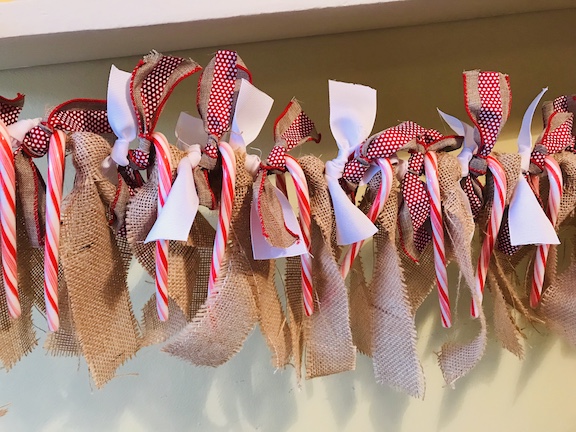 This Christmas countdown is perfect for the kids and makes a cute decorative piece too. The creative thing about this Christmas countdown is it can be personalized to your style. You can use all ribbon, fabric, burlap or a combination of all. It looks like the cat wanted to help me with my pictures.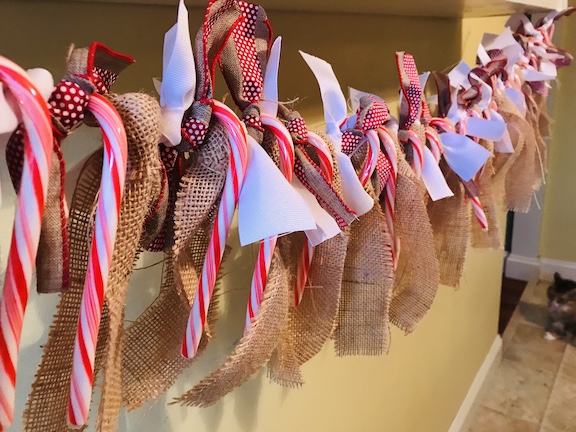 Scroll down for many more DIY Christmas Countdown Calendar Ideas for your holiday season!
---
Loading InLinkz ...