DIY Washi Tape Clipboard for Back to School Teacher Gift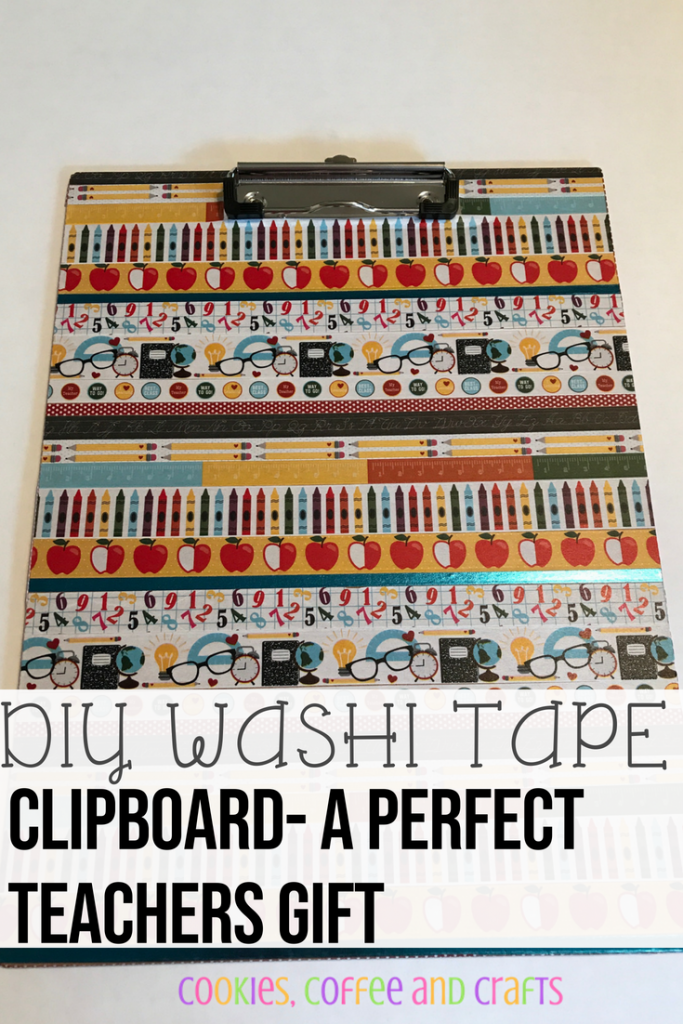 Note: As an Amazon Associate, I earn from qualifying purchases. If you click on a link from Amazon or another of my advertising affliates, I will earn a small commission at no additional cost to you. Please see my full disclosure policy here.
While shopping at Michaels a couple weeks ago I saw this adorable teacher/school themed washi tape set. I knew I had to get this to create something for my son's preschool teacher. I have never worked with washi tape before this project, but now I am hooked and in love with it. I want to make myself a pretty clipboard even though I have no use for a clipboard.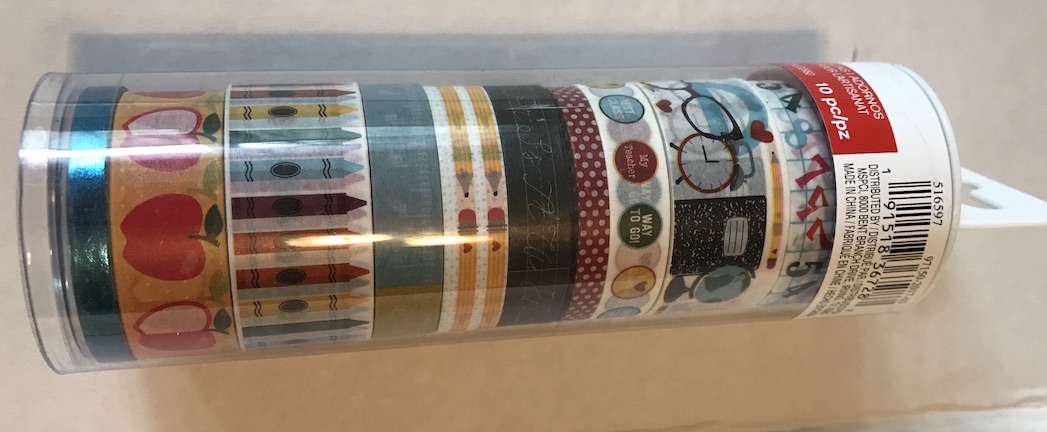 I feel this project came out so good, I keep smiling at it every time I look at it. When I was a teacher (in a previous life) I would of loved having this clipboard. It's colorful, pretty and personalized. This clipboard would make a great first day of school teacher gift, teacher appreciation or as a gift for the holidays.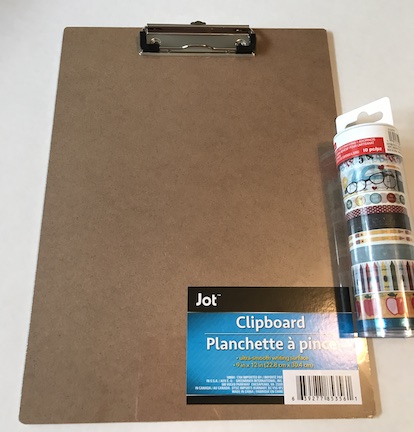 Supplies:
Clipboard
Washi Tape
Scissors
Cricut Explore
Vinyl
Transfer Tape
Let's Create a DIY Washi Tape Clipboard
To create this brilliant clipboard, I followed the order of the tape in the container because it looked great. Then I did straight lines across the clipboard. It took about 2 sets of the pattern and then a few extra pieces at the top. At the top of the clipboard I just cut the washi tape to fit and I had to overlap the tape a little bit to fit under the clip part, but it still looks great.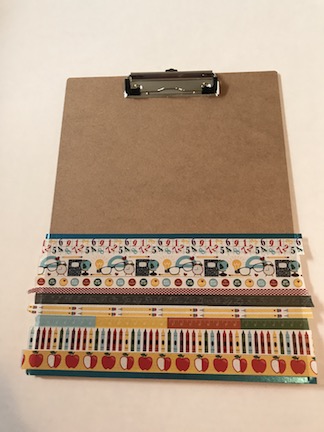 For the edges I folded the tape over and cut it on the edge. Then I took the thinnest tape of the red and white polka dot and put it all the way around the edges to give it a clean look.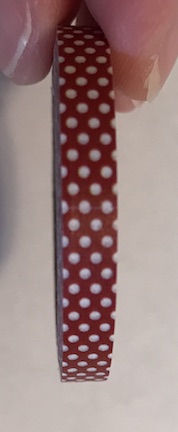 To personalize the clipboard, I used my Cricut Explore and white vinyl. I wrote the teachers name using the DJB Coffee Shop Espresso font, this is one of my favorite fonts.
I then used transfer tape to add the teachers name.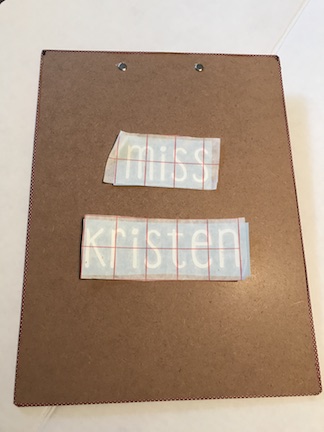 Then since it's for a preschool teacher I put the crayon washi tape above and below the teachers name.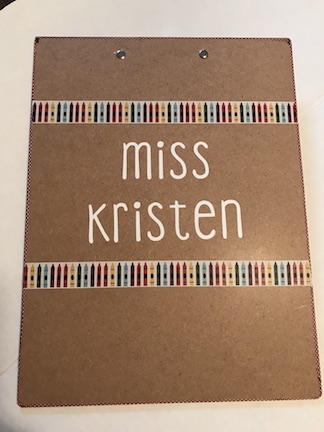 My son told me it looked great and he couldn't wait to give it to his teacher. It was so sweet and he is so excited for school. The washi tape is fun to work with and can easily be adjusted, I loved that. I think this is going to become one of my favorite crafting materials.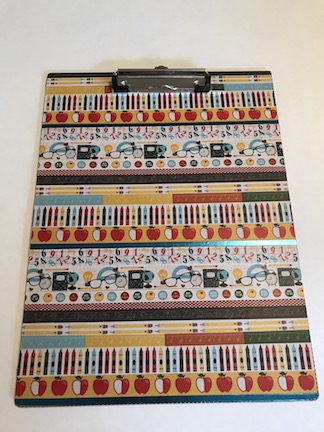 Below are some affiliate links and I may make a commission for purchases made through the following links.
My son will be starting preschool in September and I wanted to create a back to school gift to show our appreciation for teachers.This DIY Clipboard with Washi Tape is an easy homemade craft anyone can do.