Simple DIY Ideas for 4th of July Decorations from the Target Dollar Spot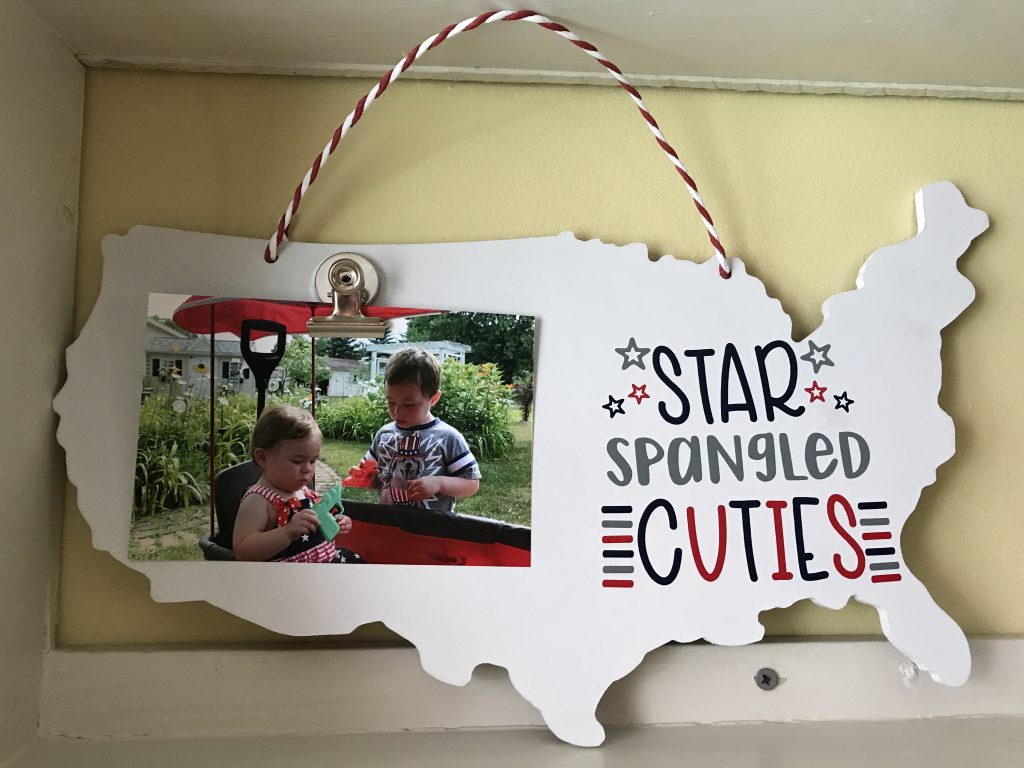 Note: As an Amazon Associate, I earn from qualifying purchases. If you click on a link from Amazon or another of my advertising affliates, I will earn a small commission at no additional cost to you. Please see my full disclosure policy here.
Whoever came up with the Target Dollar Spot is a genius. It's my favorite part of the store. I couldn't believe all the adorable stuff for 4th of July, all the red, white, and blue. As soon as I saw it, I knew I had to have it.
It's cute as is, but I decided it needed a little more to be red, white, and super cute. Here is what I did for each item to give it some extra sparkle. For anything cut in vinyl, I used my Cricut Explore.
Freedom
I added red and white vinyl stars to the sign. I just added them to the sign like a sticker. First I did the red stickers (I always lay everything out first) and then I did the white stickers. If you don't have a Cricut, you can use star stickers from the store.

Red, White, Blue Stars
For the stars I added the words Happy 4th of July in vinyl. I used the font KG One Thing.
USA
For the letters USA. I added a bow to each letter in red, white, and blue. I bought the ribbon at Hobby Lobby. The best thing about Hobby Lobby is that in the regular ribbon section, they have holiday ribbon. So I was able to get the striped red, white and blue ribbon for 50% on sale. Then I hot glued the bows to the letters.
Lanterns
I did each of the little lanterns differently. On the silver lantern I added the red and blue pom poms that I had taken off the USA map. On the blue lantern I tied burlap ribbon around the handle and I just left the red one plain.
For the USA Map, I created a 4th of July Picture Frame using my Cricut.