Easy Scrapbook Layouts for Busy Moms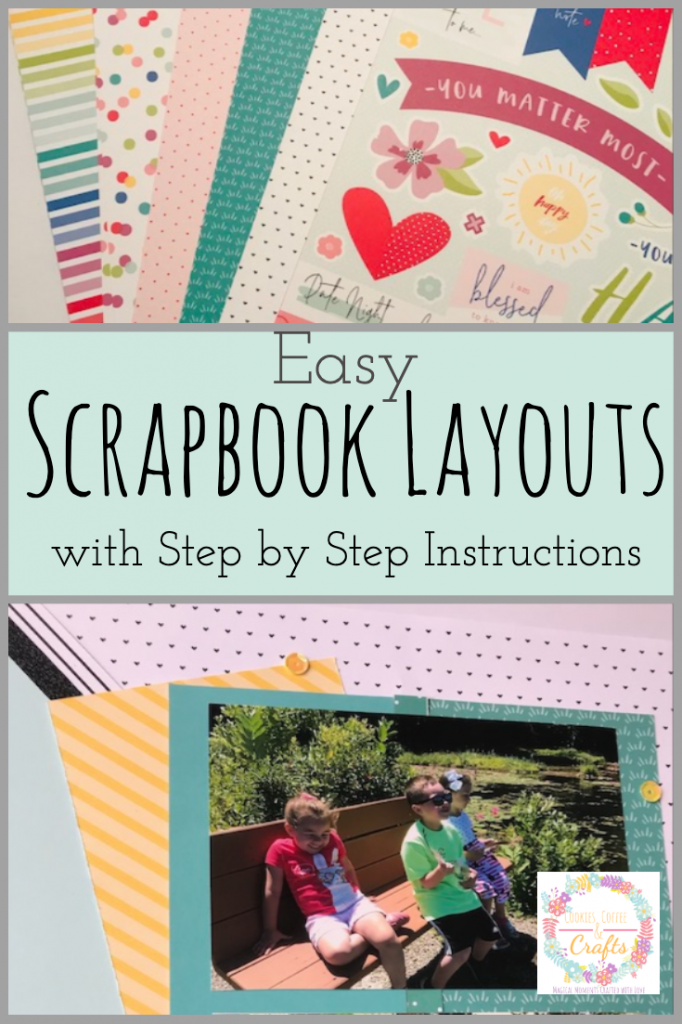 Note: As an Amazon Associate, I earn from qualifying purchases. If you click on a link from Amazon or another of my advertising affliates, I will earn a small commission at no additional cost to you. Please see my full disclosure policy here.
Before I was a mom, I used to spend all my free time and money on scrapbook supplies. Back then I would buy all the embellishments and matching paper just for one page. Then spend hours creating it and matching just the right colors. I just don't have the time for that anymore, but my love for scrapbooking has not changed. I want to create these beautiful scrapbooks for my children to have of our cherished memories. Close to My Heart Scrapbooking Workshops Your Way our perfect for busy moms. Follow the instructions and create these easy scrapbook layouts that look amazing!
I'm so excited to share that I had the opportunity to work with a Close to My Heart consultant and was given the I Heart Us Scrapbooking Workshop Your Way to use for this post. All thoughts and opinions are my own. This post contains affiliate links which means I may make a small comission of any sale that is made by clicking on any of the products with no cost to you. Your support is greatly appreciated.
If you love scrapbooking and our looking for more easy scrapbook ideas for busy moms, I've started a new blog Sunflower Paper Crafts that's dedicated to scrapbooking and paper crafts. It's a whole site of scrapbook ideas and fun with paper. Make sure to visit for more ideas. layouts and pages.
Let's Create Easy Scrapbook Layouts for Busy Moms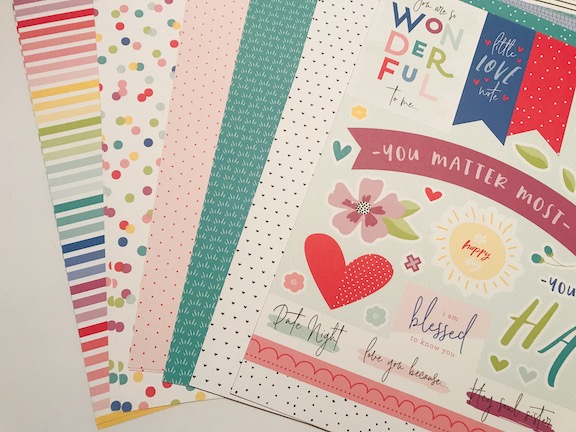 Seriously this is how I roll now. Everything is included (to be creative) just add glue. It has the step by step instructions to create the scrapbook layouts and all the embellishments. Having a good a paper trimmer is a must, I love the Fiskars Paper Trimmer
.
I feel like scrapbooking has taken a backseat to life and when I do have the time I feel like I get stuck in a rut. What I mean by that is I start creating pages that all look alike because I don't have the needed time to plan, prepare, shop and create. That's why the kits are perfect for busy moms.
The kit also made me scrap in a different direction, for summer memories I have a tendency to do fun in the sun and those typical summer titles. This kit helped me finish my "Summer Memories" in a breeze because family is all about love! Does your family like to take silly pictures? Mine does!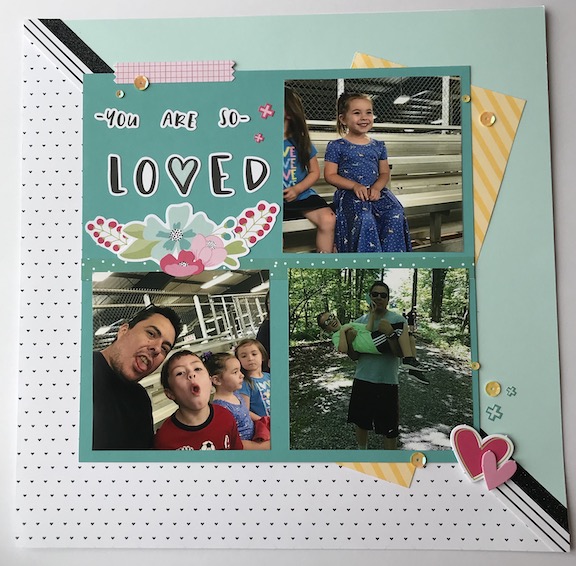 It gives you all the paper, embellishments, and instructions. The shimmer tape is awesome and I'm so in love with it! Creating those Pinterest worthy scrapbook layouts is now a piece of cake with Close to My Heart .
I was in my happy place as I made these because I was so happy with the outcome and felt like I was really scrapbooking again. Remember that busy mom thing- well I did this kit in two pieces. The first time I cut the pieces and did all the pictures and embellishments. Then the second piece was journalling and adding a few more embellishments to finish the pages.
Is this kit good for a Beginner?
The answer is Yes!!! This kit is perfect for a beginner. If you asking "What do I put in a scrapbook?" or "How do I start scrapbooking?" This kit will answer all of these questions and help you create beautiful, creative pages. Once you do a couple of these kits, you will have so many ideas for easy scrapbook layouts and will easily be able to create more pages.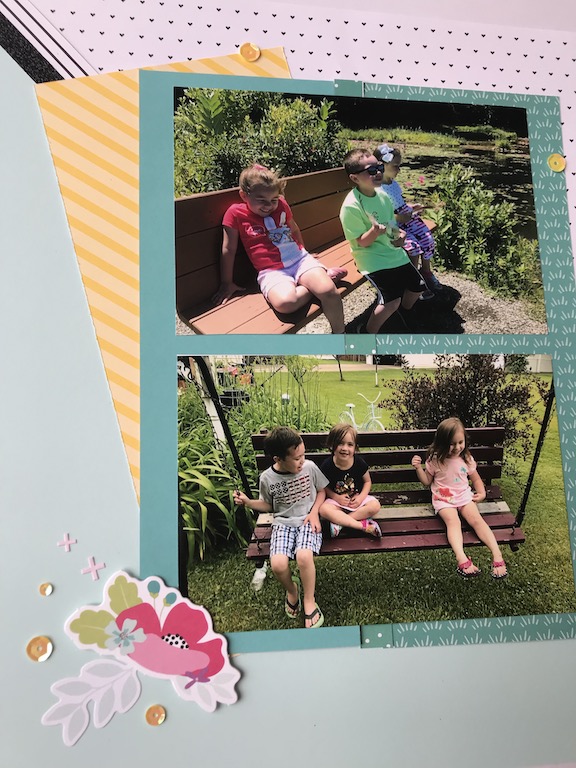 Follow the step by step instructions, cut all your paper and start scrapping. Are you smiling and feeling excited? I am and you should be too. A paper trimmer, scissors, and a ruler are all you need to get started.
Highlights of the Step by Step Scrapbook Layouts:
-Easily used 15 pictures from my "to scrap stack"
-Pretty Paper and their will be some extra for other projects
-Quality Paper and stickers (you won't be disappointed)
-Resealable bag to put your supplies in for storage
-Comes with page holders to put your finished scrapbook pages in
-Shimmer Tape (you will fall in love)
-Using different size photos in your layouts
-Easy instructions to follow
-Even if you make a mistake, it's scrapbooking so be creative with all the fun pieces you have
-Keep the workshop instructions and use them again with different paper
Aren't those cards adorable? That's a great way to use the extra paper and embellishments. Do you think this kit is for you? I promise it will be wonderful and easy to create those scrapbook pages you dream about. I have ordered more kits since this one and have my eye on a few more because it makes scrapbooking so easy!