Fun Turkey Cupcakes for Kids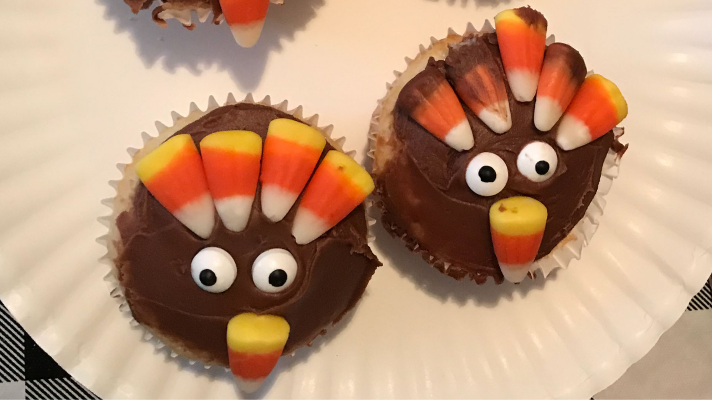 Note: As an Amazon Associate, I earn from qualifying purchases. If you click on a link from Amazon or another of my advertising affliates, I will earn a small commission at no additional cost to you. Please see my full disclosure policy here.
turkey cWho wants to do something fun for Thanksgiving with their kids? I do! Last year we started this new tradition and the kids can't wait to do it again this year. Of course last year, they had a fun play date with friends, but we all know 2020 is different. The best thing about these fun turkey cupcakes for kids is that it's super fun and easy for parents too.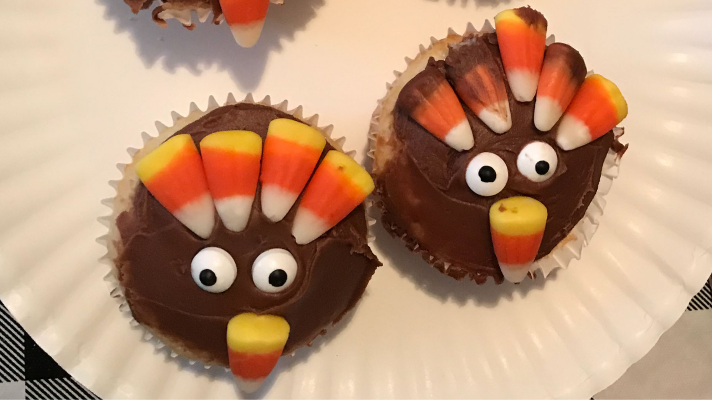 With just a couple supplies, let the kids go wild and decorate their cupcakes. The kids had so much fun doing different designs and adding the candy in different ways. Every turkey had it's own unique personality and design.
My kids loved making these cute and easy snowman cupcakes too at Christmas time. For Thankstii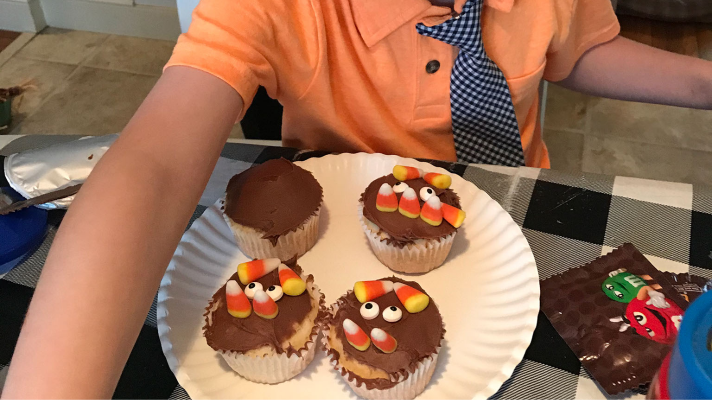 Supplies for Fun Cupcake Decorating with Kids
Cupcakes
Chocolate frosting
Candy Corn
M & M's
Let's Create Fun Turkey Cupcakes for Kids
If you like to bake, go ahead and bake some cupcakes or buy some frosted cupcakes to decorate. I always say- do what's right for you. Either way the kids will love them.
For this activity I had the cupcakes baked, cooled and ready to decorate for the kids. The kids tried to frost as best as they could, then I smoothed it out and helped them.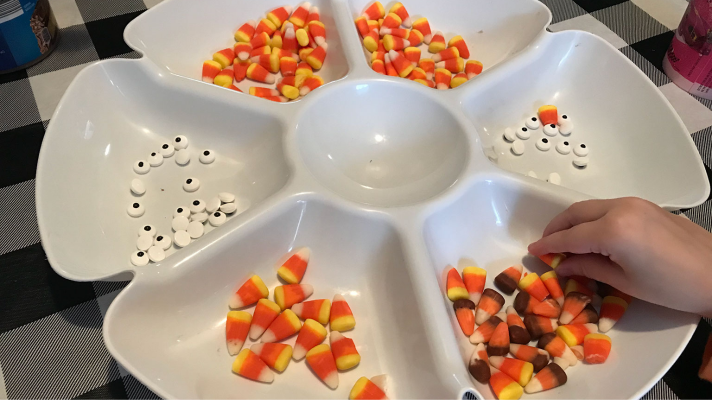 In the center of the table, I put all the supplies to decorate the cookies. Choose your kids favorite candies and place them in the container or on small plates. The candy eyeballs work out great on the turkeys.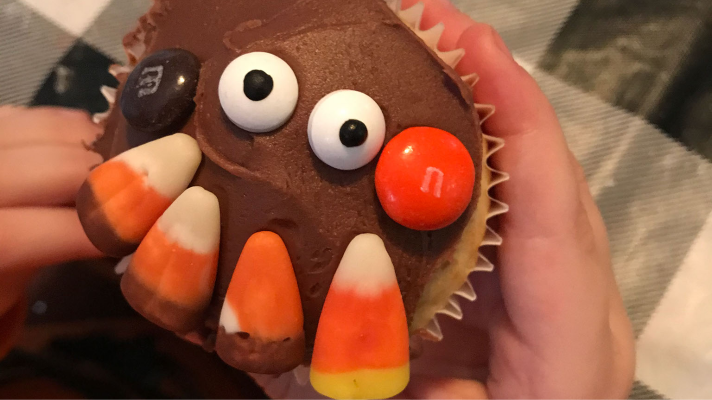 Just put out the candy and the let the kids be creative and decorate!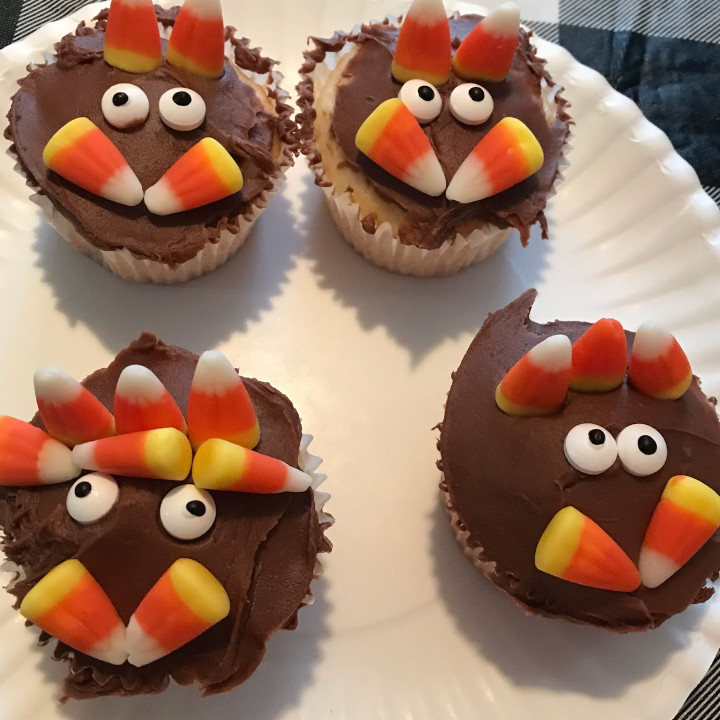 The kids had so much fun making each one unique and different. They also loved sampling the candy as they ate.
The turkey cupcakes are so cute and make a great alternative to pie. My kids are not fans of pie, but love cupcakes!