Kitchen Drawer Organization Challenge- Tips & Tricks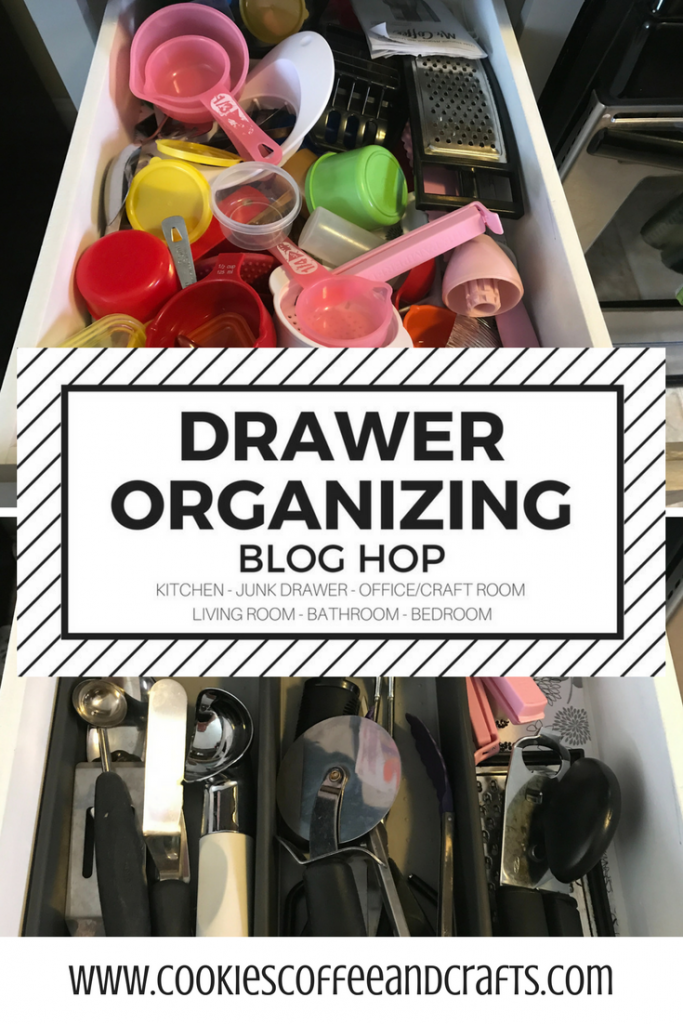 Note: As an Amazon Associate, I earn from qualifying purchases. If you click on a link from Amazon or another of my advertising affliates, I will earn a small commission at no additional cost to you. Please see my full disclosure policy here.
Welcome to the Drawer Organization Blog Hop! For the entire month of April, 10 bloggers will be sharing the process of cleaning and organizing one drawer in our homes each week. To kick off the first week, we're focusing on drawers in our kitchen and dining rooms!
This post contains affiliate links which means I may make a small comission of any sale that is made by clicking on any of the products with no cost to you. Your support is greatly appreciated.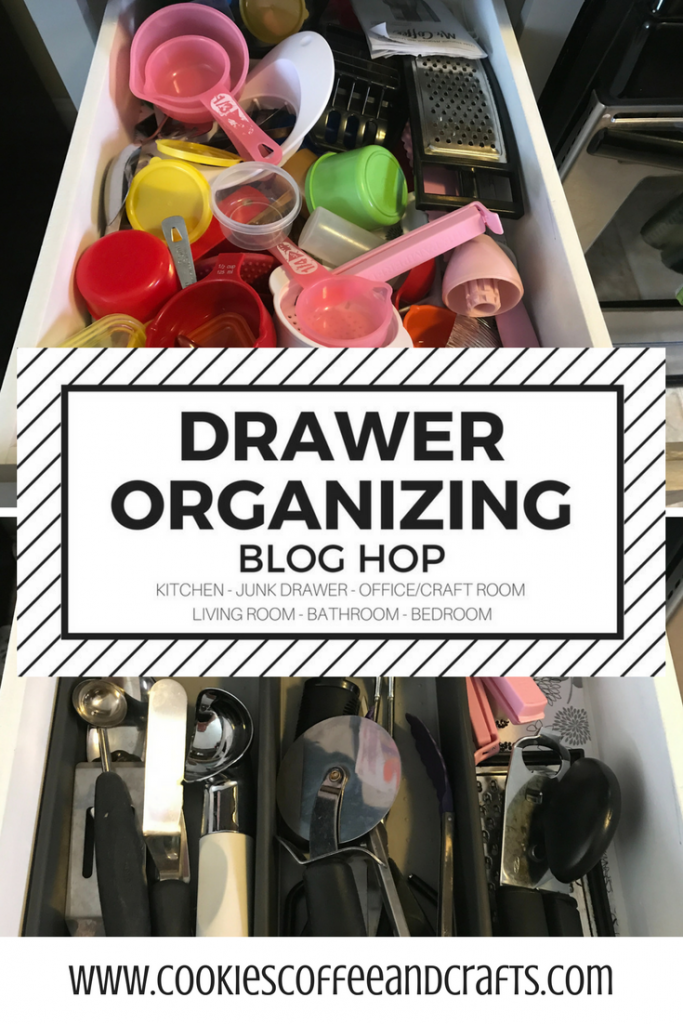 My Pinterventures • Intelligent Domestications
DIY Adulation • Domestically Creative • Cookies Coffee and Crafts
Domestic Deadline • Across the Boulevard • Michelle James Designs
Mom Home Guide • Centsably Creative
This drawer organizing blog hop came at the perfect time. We are in the middle of giving our kitchen a makeover and it needs a makeover on the inside to. Five years ago we moved into our house, I put kitchen stuff in this drawer and I have been adding to it ever since. If it's a kitchen accessory, it just went into the drawer.
Before Drawer Organization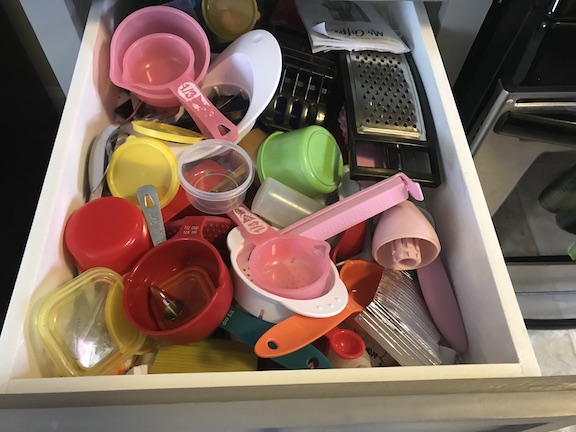 The before picture is embarrassing, but life happens. Their have been plenty of times I've opened this drawer and been horrified, started to organize, and chaos broke out. Anyone who has ever had small children will totally understand. If you don't have children yet, get organized, it will just be easier. I think another huge factor was I just didn't like how the kitchen looked, so I wasn't motivated to fix anything in it.
So I took a trip to Home Goods and found a simple drawer insert that changed my world. It was only $5.99 to! I smile every time I open the drawer now. Plus it's so much easier to find what I need. Here is a similar Kitchen Drawer Tray
After Drawer Organization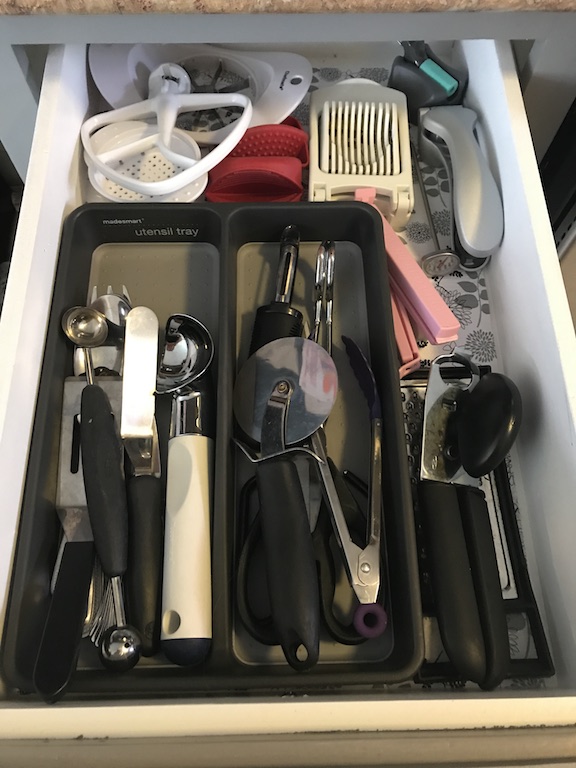 Tips & Tricks for Drawer Organization:
-sort items, don't just put everything together- For example the measuring spoons, cups, and frosting tips went with the baking
– Take out items you never use & donate them
– Throw out or donate things that make you say "I have no idea where that came from"
– Add shelf liner because it makes your drawers pretty and protects them
To learn about installing shelf liner, click here
I hope you found some inspiration to start your drawer organization because it's a great time to get it done with spring cleaning. When I was at Home Goods I was impressed by all the choices for kitchen organization. It's an easy way to get organized and stay organized.