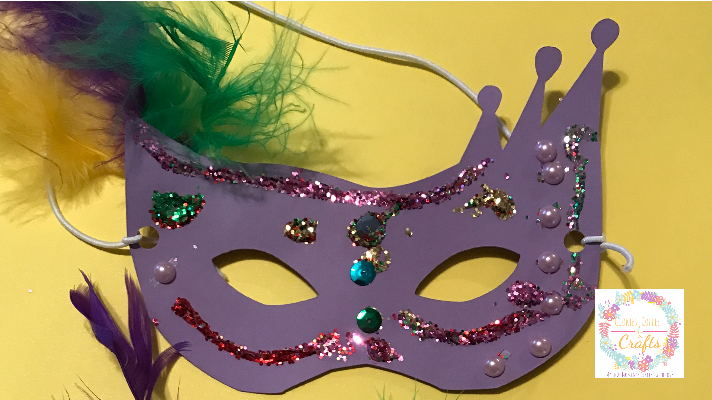 Note: As an Amazon Associate, I earn from qualifying purchases. If you click on a link from Amazon or another of my advertising affliates, I will earn a small commission at no additional cost to you. Please see my full disclosure policy here.
To introduce Mardi Gras to my kids, we are going to make Mardi Gras Mask. The kids are super excited because they love crafting and wearing mask. Plus who doesn't love using glitter. I went to the store to buy some plastic mask, but they didn't have any kid size so I made my own.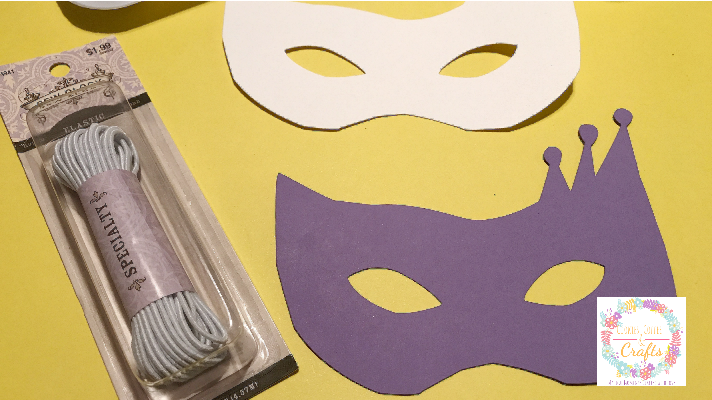 Supplies for the DIY Mardi Gras Craft
Paper Mask out of Card Stock
Elastic
Sequins
Feathers
Glitter
Glue
Curling Ribbon
Paint Pallet Tray
Hole Punch
Let's Create a DIY Kids Mardi Gras Mask
On my Cricut I made a mask out of card stock for the kids to decorate, but there are lots of printable mask too. I would recommend printing it on card stock since it will need to hold the glitter. Poster board would work great too.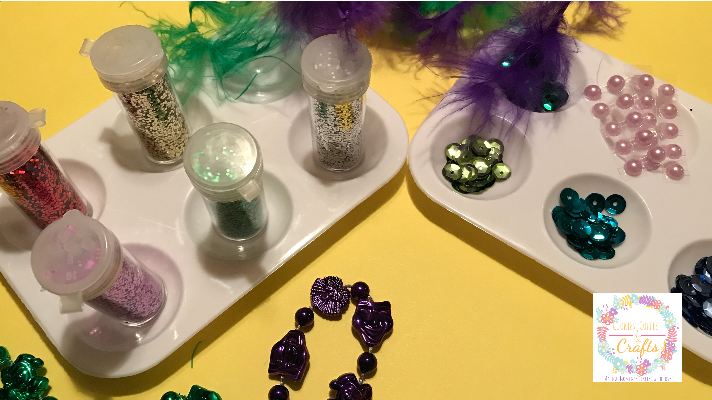 I put all the supplies on the table in these cute paint pallets I found at the
DollarTree.com. I found all of this fun stuff to decorate the mask at the Dollar Tree (except for the elastic). Then I let the kids use their creativity to create their mask.
When the kids finished their mask and all that glue and glitter dried, it was time to add the elastic. I measured the kids heads, hole punched each side of the mask and added on the elastic.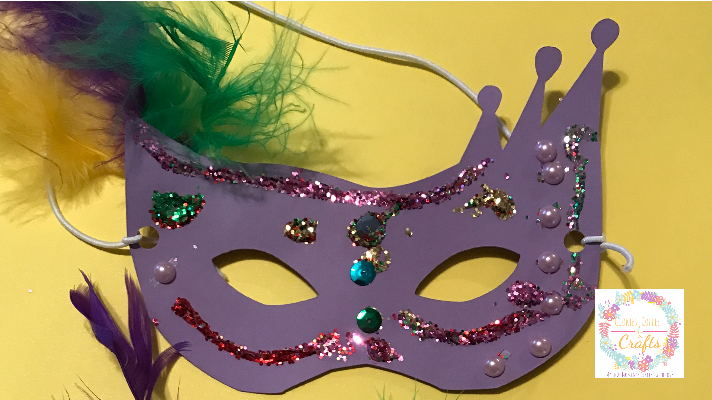 They had fun with all the different materials for the Mardi Gras Mask. I did hot glue on the feathers for them. The glitter was a huge hit and they loved shaking it on their mask. The curling ribbon was not a huge hit. The sequins are self adhesive so they were super easy to add to the mask.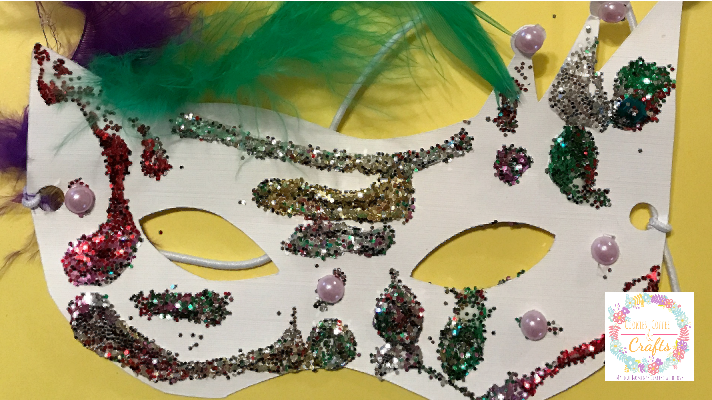 I found this cute video on YouTube Kids that we danced to as they wore their mask. The kids loved it! They can't wait to make more mask (and use glitter) and learn about Mardi Gras. The kids are super excited to try king cake.