Melt in Your Mouth Pie Crust Recipe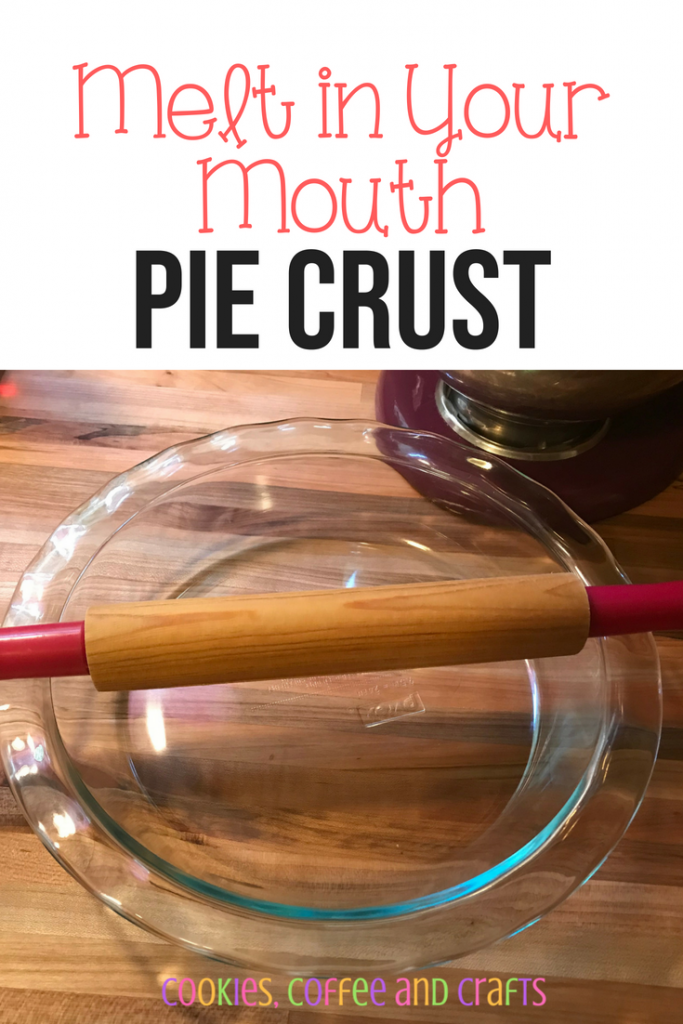 Note: As an Amazon Associate, I earn from qualifying purchases. If you click on a link from Amazon or another of my advertising affliates, I will earn a small commission at no additional cost to you. Please see my full disclosure policy here.
Who loves pies? I do! We always say in my family "why do we only make pies at Thanksgiving?" I have no idea, but when I was thinking of a family favorite recipe the pie crust came to mind. The pie crust recipe was given to my Grandma from my Great Uncle Howard and passed down through the generations.
My Husband Has Too Many Hobbies • Across the Blvd
Peppermints and Cherries • Stone Cottage Adventures
Two Chicks and a Mom • Our Unschooling Journey
Purple Hues and Me • Cookies, Coffee, and Crafts
Faeries & Fauna • Coastal Bohemian
Domestic Deadline • P.S. I love You Crafts
Olives & Okra • Comfort Spring
The best part of pie to me is the crust. I love pie crust that's flaky, buttery and melts in your mouth. I've heard many people say making homemade pie crust is to hard, but it's an easy recipe. For an easy sweet snack, we make the pie crust, cut it into strips and sprinkle cinnamon and sugar on it. My mom has always done this with leftover pie crust and saves the cinnamon strips for me.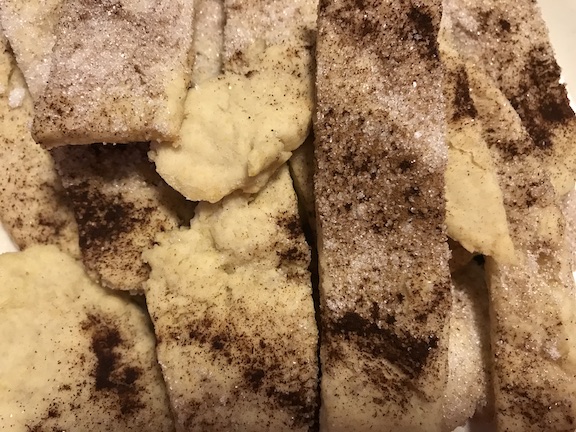 Let's Make a Melt in Your Mouth Pie Crust Recipe
My mom is the best pie baker I know and her pies look and taste amazing! I loved baking pies with her the day before Thanksgiving. When I lived in Virginia, I missed it so much and now even though I live close, we travel for Thanksgiving. This year we are going to have a pie making day when apples come into season because the kids are older now and would love it. After I made my pie crust, I sent my mom a picture to make sure it looked good. She did suggest I fix my edges, which I tried to do.
Simple Melt in Your Mouth Pie Crust Recipe with only 4 ingredients. Never buy store bought pie crust again. @jennysparmo
Click To Tweet
The recipe only has 4 ingredients and you place them all in the mixer and mix on low. Remember to leave your margarine out to soften to use in the recipe. Also don't over mix your pie crust.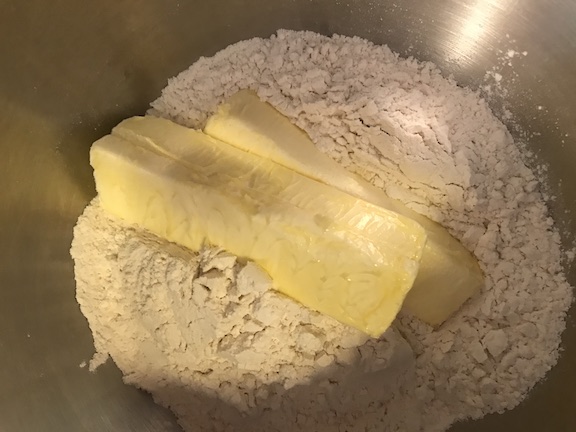 After making the pie crust, roll it out and place it into the pie dish. Use flour to coat your surface and the rolling pin which will keep your pie crust from sticking.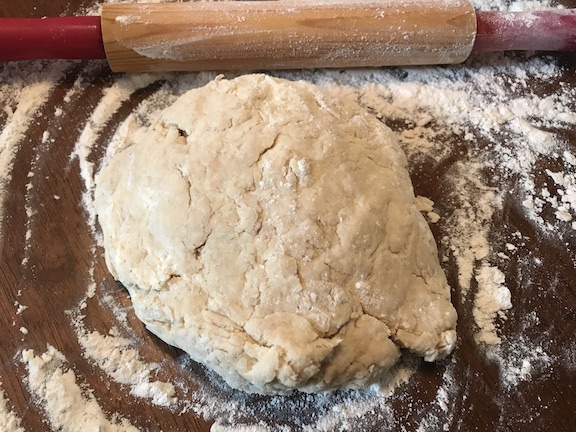 Cut off the extra and make your pie crust edge pretty. I used a fork to make the lines around the edge. Depending on the type of pie you bake and the size of your pie pan, the recipe might have to be doubled. I have an 11 inch pie pan and it needs a double recipe.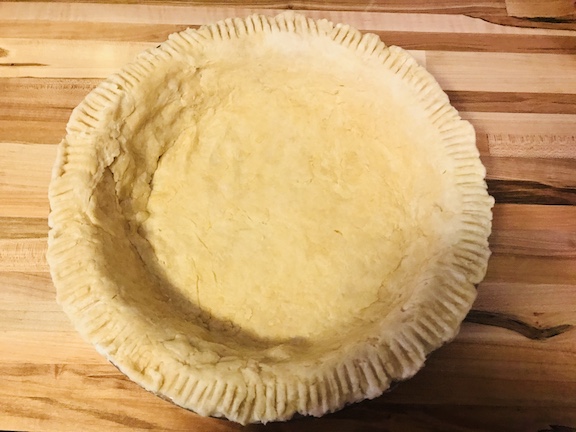 Fill with your pie filling and you will have an amazing dessert! Homemade pie crust is easy and will add that secret ingredient of love.
Pie Crust
Melt in Your Mouth Pie Crust
Ingredients
1 1/2

cups

flour

1/4

cup

cold water

1/2

tsp

baking powder

1

stick

margarine
Instructions
Place all the ingredients in your mixer and mix on low

Make sure your margarine is softened to be mixed

To roll the dough, sprinkle some flour on your surface and a little on your rolling pin. Roll your dough into a larger circle then your pie pan, then place the pie dough into your pie pan.

The pie crust is ready for the filling and topping of your choice.
Loading InLinkz ...