Mod Podge Glitter Sign (Easy DIY)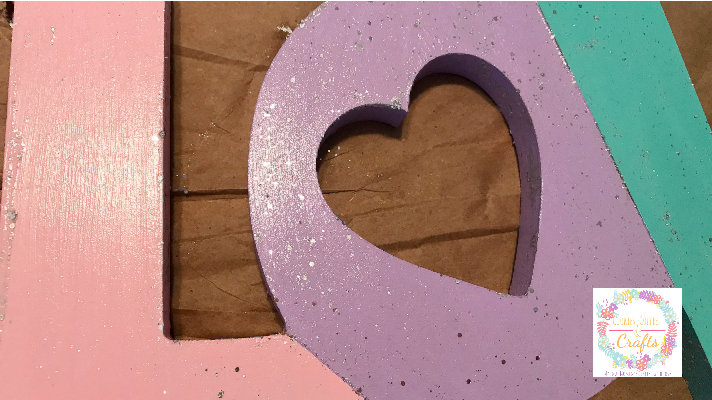 Note: As an Amazon Associate, I earn from qualifying purchases. If you click on a link from Amazon or another of my advertising affliates, I will earn a small commission at no additional cost to you. Please see my full disclosure policy here.
Are you ready for the easiest way ever to add glitter to your signs? The secret is the Mod Podge Mega Glitter and it's so pretty, so sparkly, and so glittery! My daughter is all about the glitter so of course her room needs some glitter decor in it. Today I'm making her a pretty paper mache love mod podge glitter sign.
As a Plaid Ambassador, I was given the Mod Podge Mega Glitter and paint supplies for this product.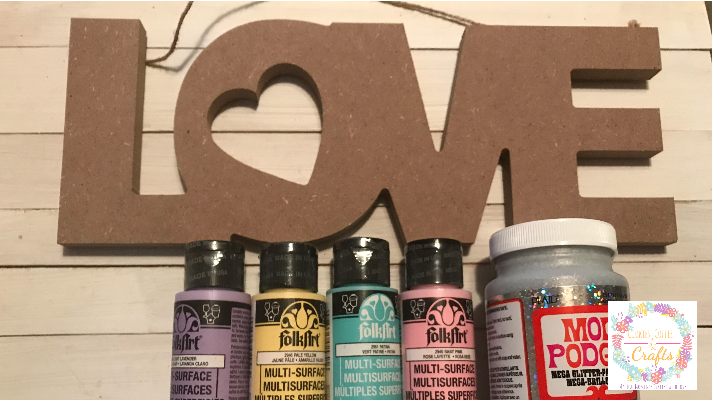 On a random trip to the dollar tree, I found this paper mache love sign. It's perfect for an easy DIY Valentine's decor, wall decor or it can sit on a shelf or table, etc. The best thing about DIY, is make it for whatever you want it.
These pretty pastel paint colors from Folk Art are perfect for my daughters bedroom and match everything.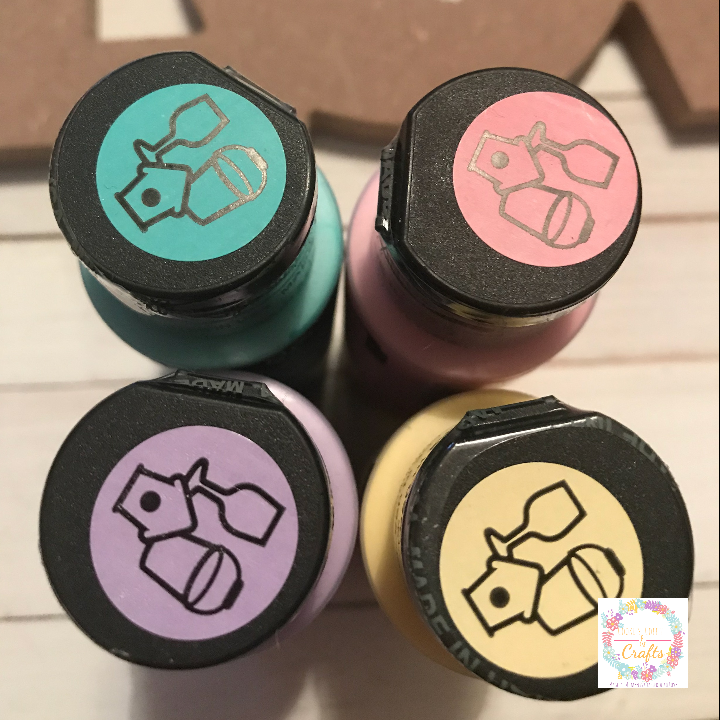 Supplies for Mod Podge Glitter Sign
Love Paper Mache Sign
Painters Tape
Mod Podge Mega Glitter in Silver
Folk Art Pastel Paints in Baby Pink, Pale Yellow, Light Lavender, Patina
Mod Podge Decoupage Brushes
Plaid Flat Brush Set
Paint the Paper Mache Letters
For this sign, each letter will be a different color. So I did the painting in two steps by taping off two letters at a time and painting them. The Plaid Flat Brushes worked perfectly for this project. I gave the paint 24 hours to cure before adding the tape to paint the other two letters. It's always better to be safe then sorry because you don't want the tape to peel off your paint.
Step 1 for Painting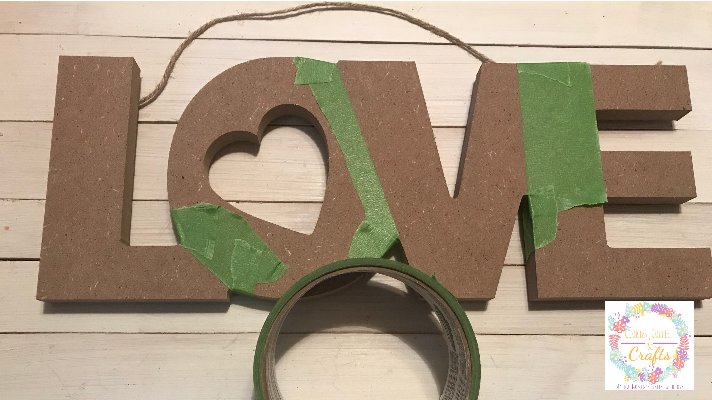 Step 2 for Painting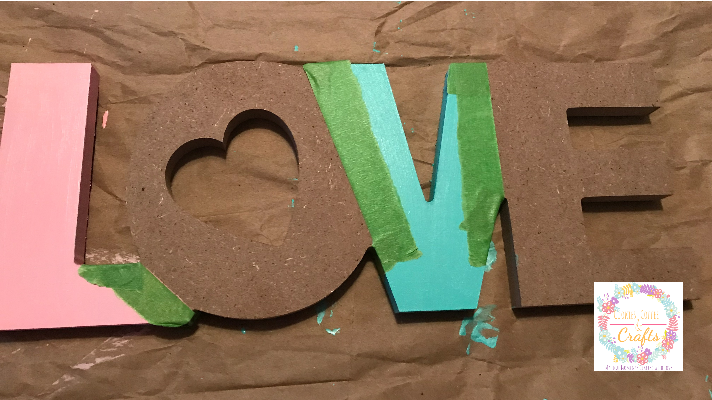 Oooh la la- this is already so pretty!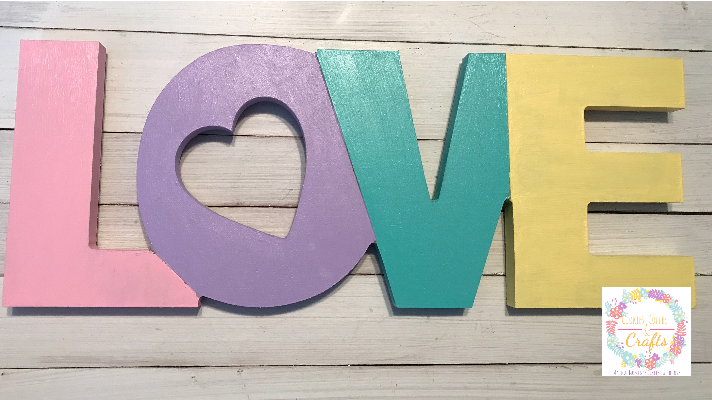 Time to Apply the Mod Podge Mega Glitter to the Paper Mache Decor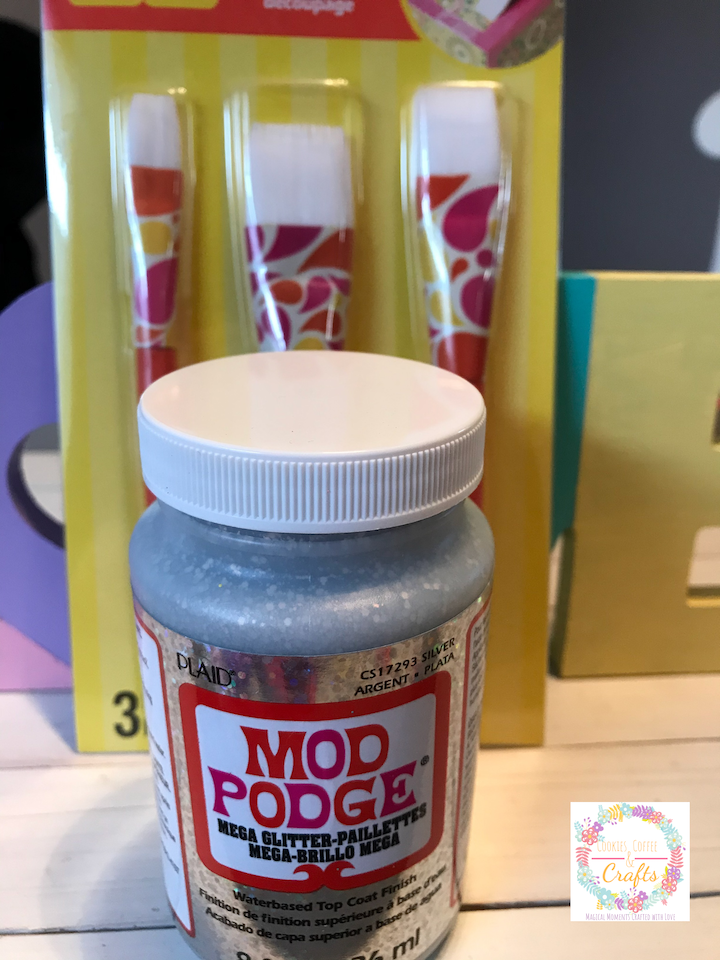 Once the paint has completely dried, it's time to add the mega glitter. I'll be using silver today, but it comes in gold and Hologram . To apply the mega glitter, use either the mod podge decoupage brushes or a foam make up wedge. When using the brushes don't over stroke or over work it as you apply. For the foam makeup wedge, dab the mod podge glitter onto the project. If you love to mod podge, the brushes are the best investment because they are easy to clean and reusable. Also don't shake the mod podge, but stir it (if needed).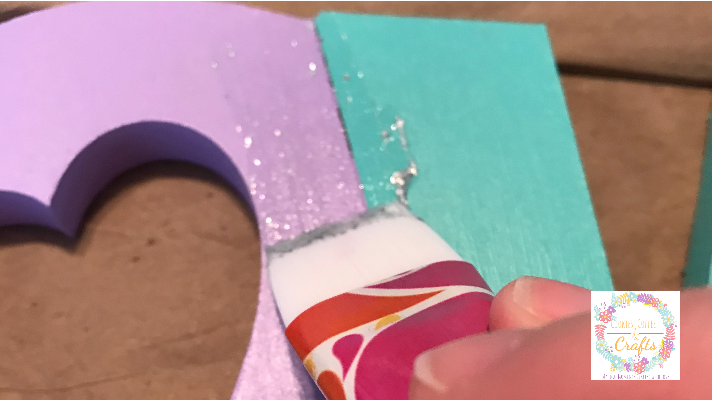 Apply the first thin coat of the mod podge mega glitter. Let the glitter dry for about 20-30 minutes. Make sure the first layer is completely dry before applying another coat. Add as many coats as you like depending on how much glitter and sparkle you want for your decor piece.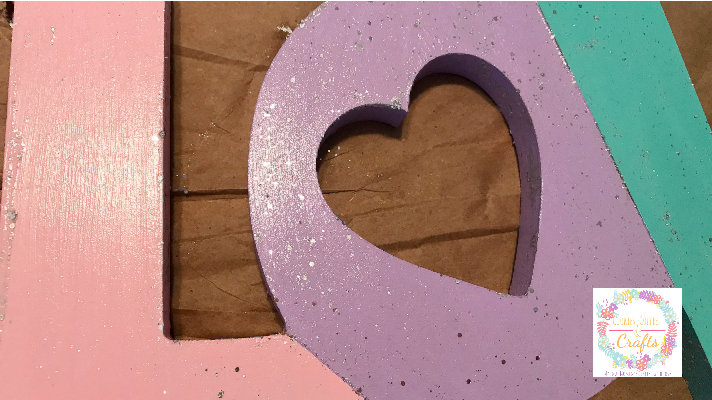 I used 2 coats on this love sign that is going to make beautiful wall decor for my daughters bedroom. She also has this Mod Podge Wooden Glitter Box that shows another way to add mod podge and glitter if you need pink like I did.
Mod Podge is so fun and easy to create with and makes one of a kind wall decor.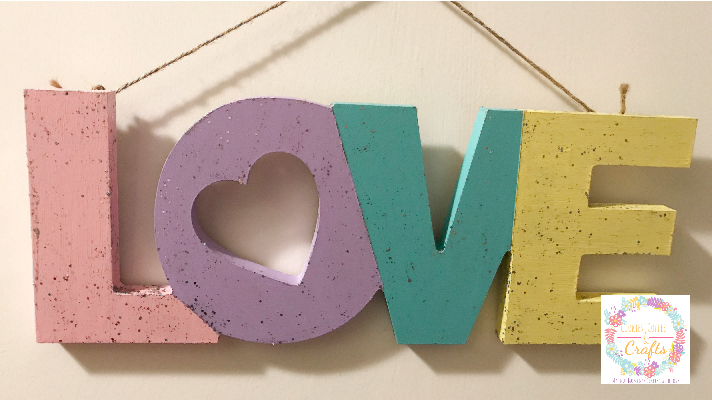 My kids love this Mod Podge Mega Glitter and want to know what they can make with it now.