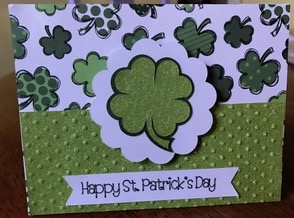 Note: As an Amazon Associate, I earn from qualifying purchases. If you click on a link from Amazon or another of my advertising affliates, I will earn a small commission at no additional cost to you. Please see my full disclosure policy here.
Here is a simple St. Patrick's Day card using a polka dot embossing folder for the background and printed shamrock paper on half the card. I added a banner with Happy St. Patrick's Day and the shamrock accent in the center. I did the same thing on the other card, but I used different shamrock paper for the entire card and used a green rectangle embossed with polka dots for the bottom half of the card.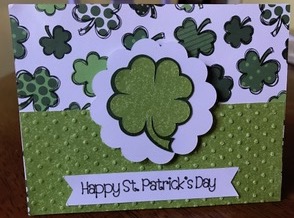 Both cards are easy to create with a few simple steps and look amazing. Happy St. Patrick's Day!