2 Ideas Every Family Command Center Needs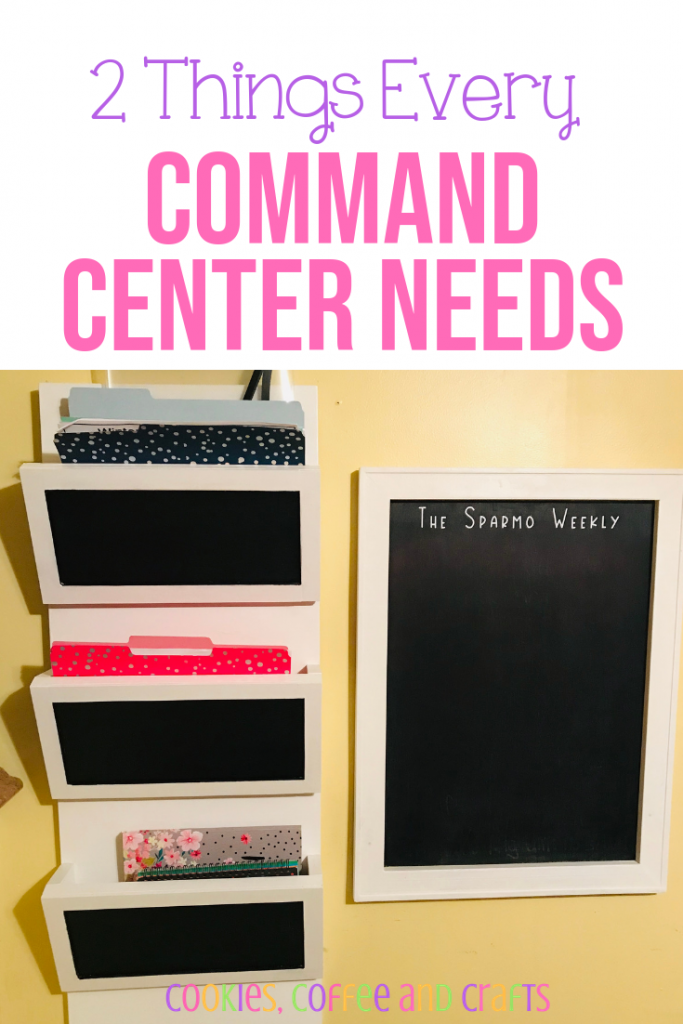 Note: As an Amazon Associate, I earn from qualifying purchases. If you click on a link from Amazon or another of my advertising affliates, I will earn a small commission at no additional cost to you. Please see my full disclosure policy here.
I have been looking at Family Command Centers on Pinterest for awhile now and it can be overwhelming. They are all amazing and have so many parts. I'm sharing my secret of how to create a small family command center with two must have ideas to make the most of a small space. That's why this is a command center that every family needs.
Now every family is different and needs different things, but I think a weekly calendar and a wall file organizer is something every family can use. These are the two pieces I can't live without. Sometimes I wonder what I did before I had them. I also think a command center should be in the heart of the home, for us it's the kitchen! Make sure you place the command center in a place that's highly visible. This way you see it all the time and if you see it, you will use it. When the kitchen gets painted I will add more signs and make it pretty, but these are the heart and soul of the command center. Pretty is good, but useful and helpful is what a command center is all about!
This post contains affiliate links which means I may make a small comission of any sale that is made by clicking on any of the products with no cost to you. Your support is greatly appreciated.
Let's Create a Simple Family Command Center
First Must Have is a Weekly Calendar
The first part that every family needs is a Weekly Chalkboard Calendar . The weekly calendar is just for the important information/due dates/events for that week. This calendar helps me stay on track with what's going on that week. Our command center is in the kitchen, but it's a simple way to keep your family organized, make everyone aware of what's happening, and is a simple DIY to make.
It does not replace my main calendar at all! It just focuses on the weekly events. Every Sunday I bring out my monthly calendar and write the events for the week. It's a lifesaver! It reminds me when homework is due, show and tell and so much more! When something "pops up" I just add it to "The Sparmo Weekly."
My husband and I made this DIY Weekly Chalkboard Calendar with a thrift store frame and a piece of plywood (super easy), find out all the details here. If you don't DIY, there are a lot of choices from chalkboard to dry erase boards to use as your weekly calendar. I really love the way chalkboard markers look on the chalkboard.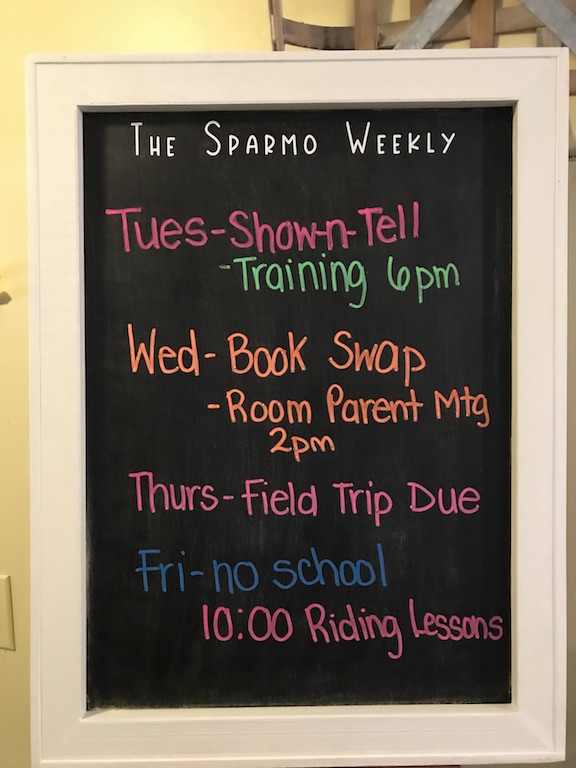 Second Must Have is a Wall File Organizer
The second part that every family needs is a wall file organizer. The wall file organizer has 3 spots- one for each of the kids and one for home. In the wall organizer goes all the important papers, newsletters, book orders, and anything else that fits in the important category. It will solve all your paper clutter problems.
The papers look really messy just placed in the organizer so the file folders work great to make it look organized and neat. These our file folders that I already had so I used them, but I need to find some that match the kitchen. If you need more then 3 spots, you can always have the kids share and just have a file folder for each child in one section or build one with more sections.
My husband built this based on the Ana White Wood Mail Sorter . He made it wider to hold the file folders. It's made out of plywood and was easy and cheap to make. It works out so well and everyone knows where to find stuff (including my husband). An added advantage is it takes away from clutter on the counters. It makes paper organization so much easier and at the end of the month, I clean it out.
Do you think these 2 ideas will help you stay organized and on track with these simple must haves for your family command center?