Paper Straws Valentine's Day Craft for Kids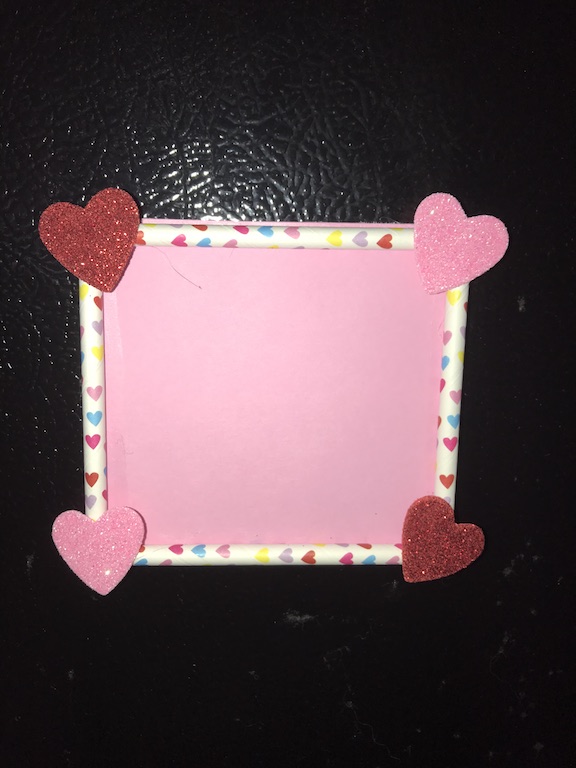 Note: As an Amazon Associate, I earn from qualifying purchases. If you click on a link from Amazon or another of my advertising affliates, I will earn a small commission at no additional cost to you. Please see my full disclosure policy here.
I always notice the pretty paper straws at the store, but I've heard they are not great to drink out of. When I was at Walmart the other day, they were just putting out Valentine's Day stuff and I saw these cute heart straws. I bought a couple packages and had an idea, but my original idea didn't work out. That happens sometimes with crafting, but you just keep thinking and something magical happens. Kids will love creating this picture frame Valentine's Day craft for kids! It's perfect for the classroom, class parties, elementary or preschool, and makes a cute gift for parents.
This post contains affiliate links which means I may make a small comission of any sale that is made by clicking on any of the products with no cost to you. Your support is greatly appreciated.
Supplies for Easy and Cute Kid's Valentine's Craft
Paper Straws
Card Stock
Scissors
Ruler
Glue Stick
Heart/Valentines Foam Stickers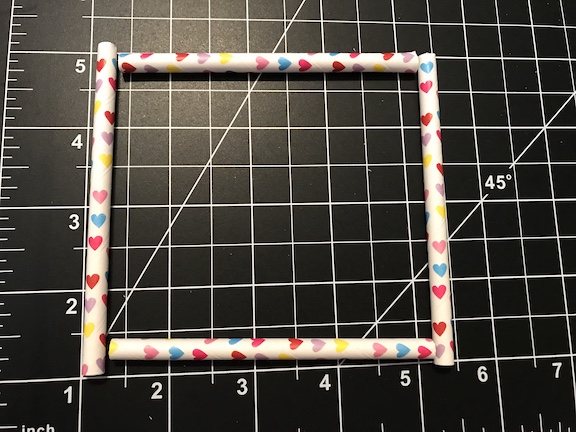 Let's Create a Paper Straws Valentine's Day Craft for Kids
The first step is to cut the straws in half to create the picture frame. Cutting the straws can either be done by the students or precut by an adult depending on the age of the child. I used my new craft mat
and it was so easy with the ruler on the side.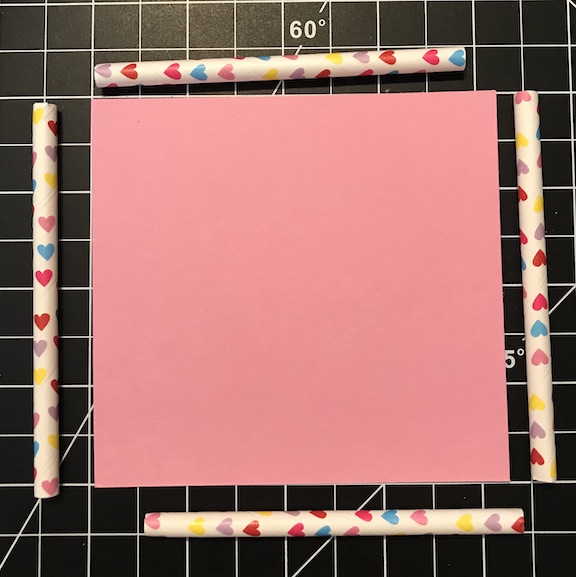 Cut a piece of card stock, just a little bit bigger then the square shape of the straws so about 5.5 by 5.5. You can make the card stock any color you would like.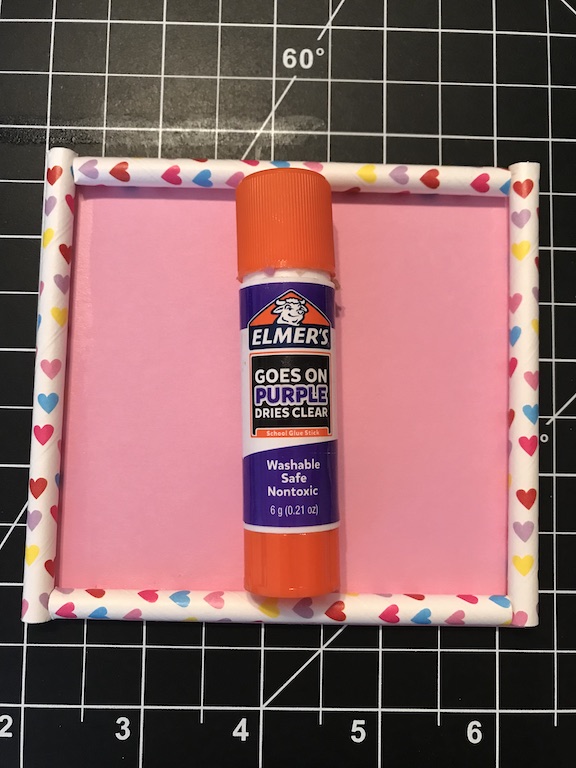 Glue the straws onto the edge of the card stock and a glue stick worked great! That's why this makes a great classroom party craft because the kids can glue this easily.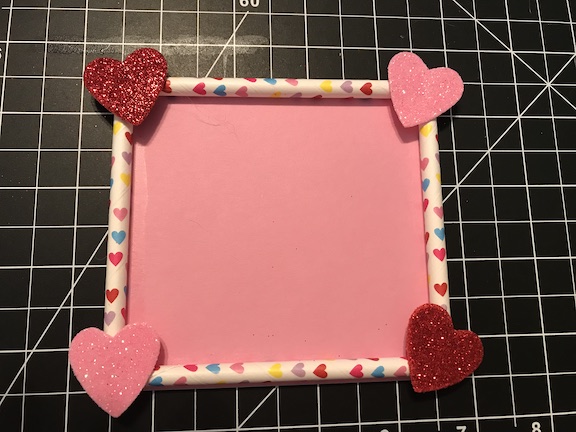 Add embellishments to the corners of the straws. I used foam glitter hearts from the Dollar Tree that I already had. They are not adhesive so I used hot glue. For the classroom I would use self-adhesive heart stickers.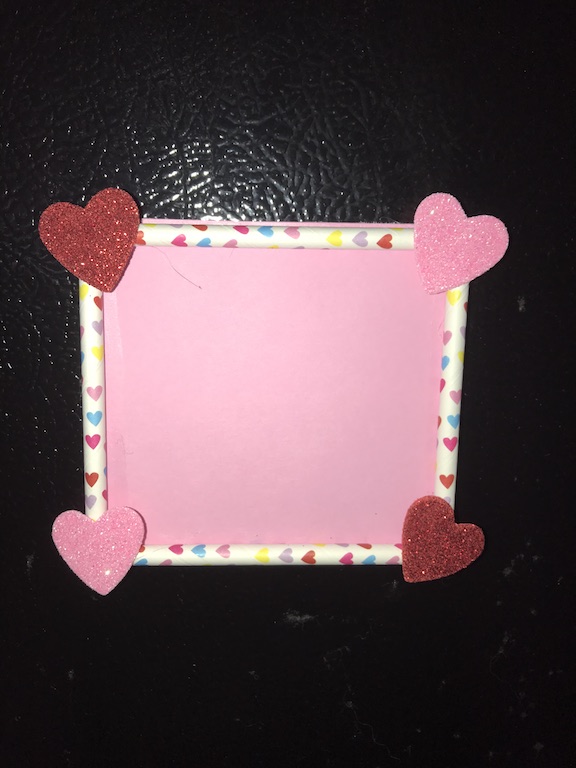 Then add an adorable picture and a magnet on the back. This looks so cute on the fridge! My little Valentine is the cutest!