5 Reasons Why I Love My Cricut EasyPress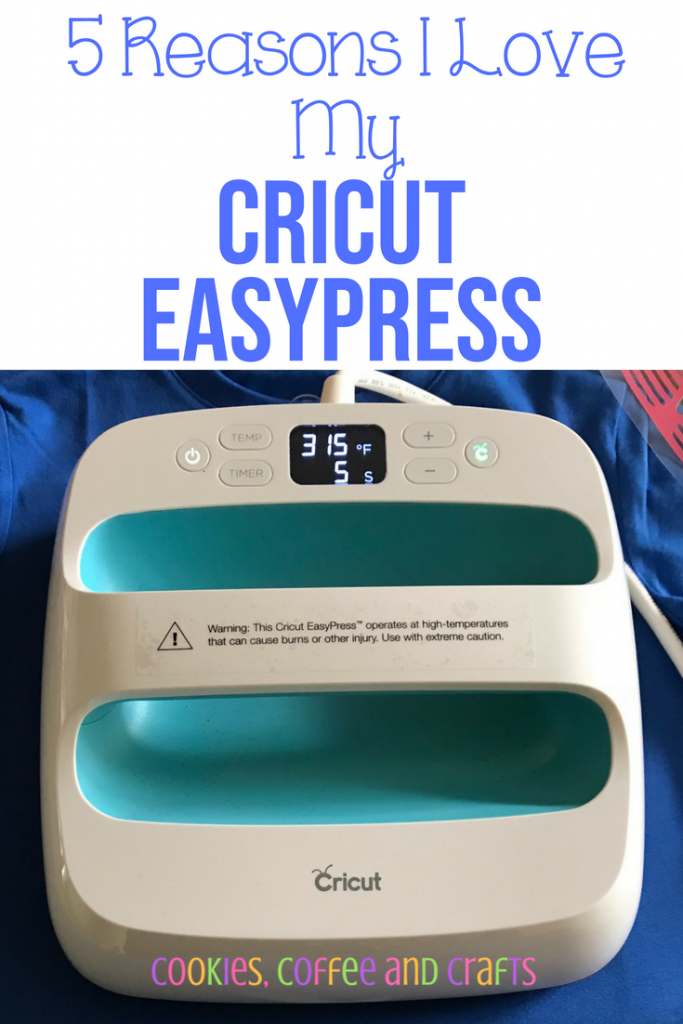 Note: As an Amazon Associate, I earn from qualifying purchases. If you click on a link from Amazon or another of my advertising affliates, I will earn a small commission at no additional cost to you. Please see my full disclosure policy here.
When it comes to crafting, I'm all in with Cricut. I've oohed and aahed and wished upon a Star for one. Finally that magical Christmas came and my husband bought me my first Cricut, the Explore. Know I have the Maker, the Cuttlebug and the EasyPress. I never used heat transfer vinyl (HTV)because I found heat presses scary (don't laugh). The day Cricut announced the EasyPress I was so excited. It was exactly as I pictured it in my head to be. I'm sharing my top 5 reasons why I love my Cricut EasyPress!
Below are some affiliate links and I may make a commission for purchases made through the following links.
Before I get to my top 5 reasons, have you thought about everything you can make with a
Cricut EasyPress
?
Pillows
Hats
Towels
Shirts
Bags
Canvas art
Wooden signs
Home decor
"To infinity and beyond" are the creative possibilities once you start using HTV. I had never looked into it before, but the choices for HTV are endless.
Here are just a few:
Standard
Lite
Sport flex
Glitter
Foil
Pattern

My kids love all the shirts I have made for them. I made a Spirit shirt for my daughter because it's her favorite show and you can't find one to buy. Our family loves holidays and celebrating special events so now I'm able to make customized shirts for them.
Last Day of PreK Shirt- my shirt chose the color of the shirt and the heat transfer vinyl to make his shirt (he loved it) Unicorn shirt
Wild & Three Shirt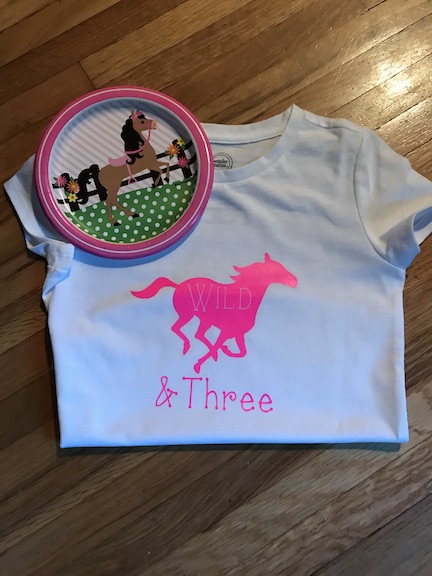 This is another way to make great gifts to give family and friends. My dad loves his hat from Father's Day and wears it everyday. Remember the list of all the things you can add HTV too, those ideas make great gifts too!
The Cricut EasyPress is awesome and has created new avenues for my creativity, but I still had to learn the basics of using HTV.
Are you inspired yet to buy a Cricut EasyPress? I'm honestly banned from using tools, hot things or sharp stuff because I am one of those people that unbelievable accidents happen to. I have successfully been using the EasyPress for almost a year and I have never hurt myself or came close to burning myself.
5 Reasons Why I Love My Cricut EasyPress
1. Affordable price with professional looking results
2. Easy and simple directions and buttons for use
3. Safety cradle to keep from getting burned
4. Great size for projects and easy to store when your not using it
5. Possibilities for your creativity is endless
I hope your feeling inspired and want to expand your creativity and your crafting possibilities!