Cowgirl Birthday Centerpiece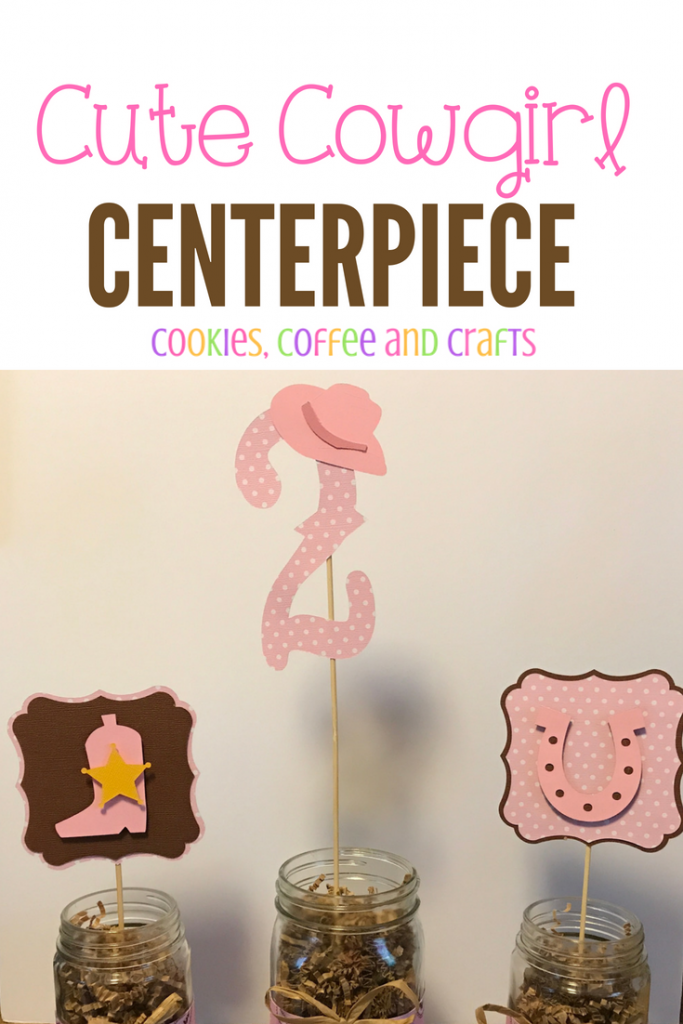 Note: As an Amazon Associate, I earn from qualifying purchases. If you click on a link from Amazon or another of my advertising affliates, I will earn a small commission at no additional cost to you. Please see my full disclosure policy here.
I'm so excited I get to create a cowgirl birthday party! Here is a cowgirl centerpiece that is cute and country. Mason jars and bandana print please! This centerpiece is timeless and can be used for a cowgirl of any age.
We chose a cowgirl theme because our daughter loves Sheriff Callie's Wild West. I am using the characters from Sheriff Callie on the cake and in a few other decorations, but I made the birthday sign and centerpiece based on Sheriff Callie's colors- pink, blue, brown.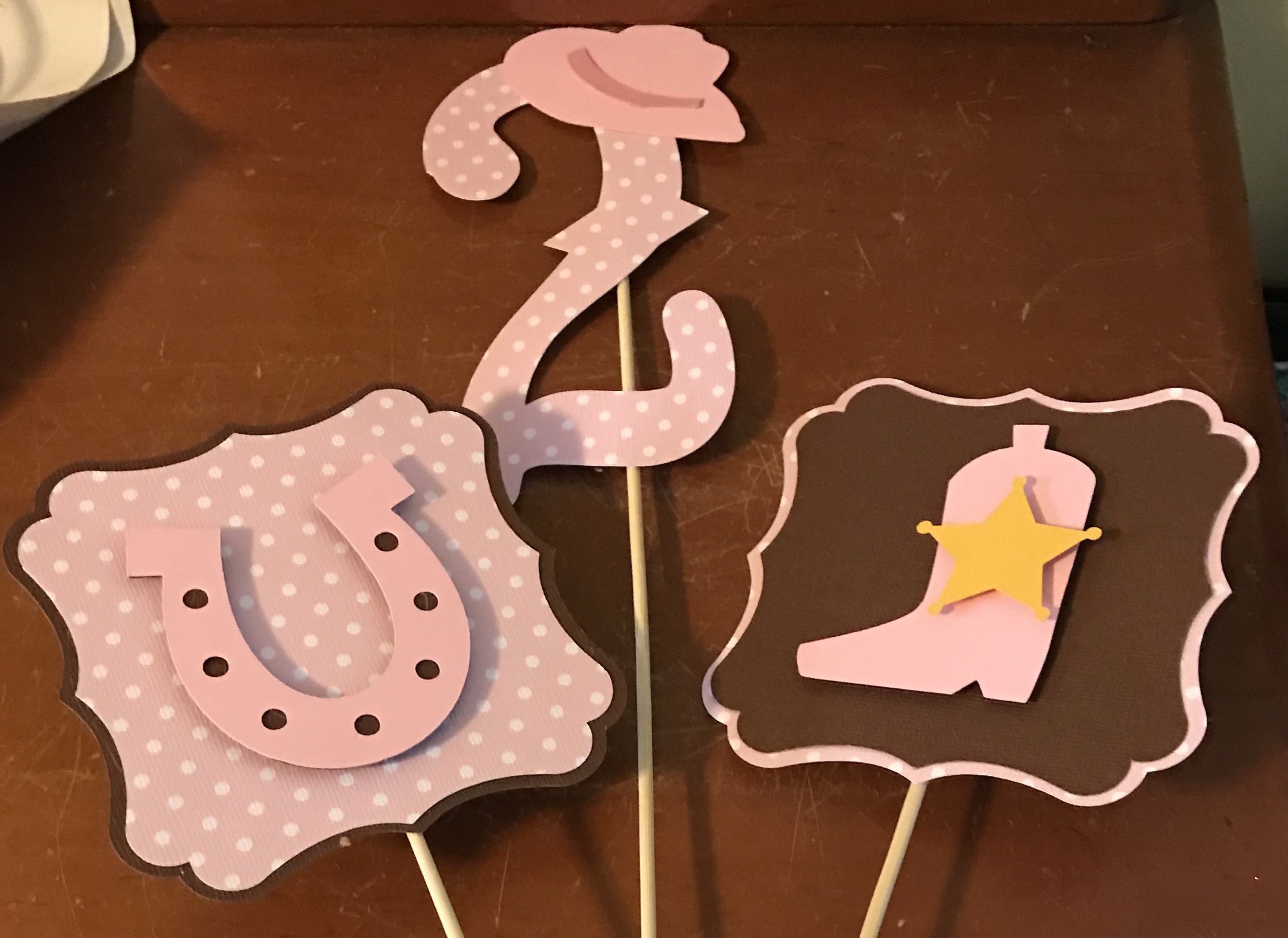 Do not get overwhelmed by the material list, it's mostly cardstock. I did have a lot of these materials already on hand (I create a lot). I had the mason jars (I stock up whenever they are on sale), kabob sticks, styrofoam balls, all types of glue, and raffia ribbon.
Below are some affiliate links and I may make a commission for purchases made through the following links.
Materials
Cardstock:
Recollections Cardstock Paper, 8 1/2″ X 11″ Pink Buttons – 50 Sheets
(dark and pink are in this pack)
Dark Brown Cardstock – 12 x 12 inch – 65Lb Cover – 25 Sheets
8.5×11 Goldenrod Cardstock Paper, 25 Sheets, Card Stock, Scrapbooking
Cricut Explore Air Wireless Cutting Machine
4S-home Bamboo Skewers Grill Shish Kabob Wood Sticks Barbecue BBQ Tools (12 inches)
Ball Pint, Jar, Regular Mouth
Ball Quart Jar with Silver Lid, Wide Mouth, 1 Jar
Grosgrain Ribbon – 1.5in Light Pink Bandana – 5 Yards
Oatmeal Matte Raffia Ribbon, 1/4″ X 100 Yards
3D Foam Adhesive Tape Large Squares – 1 Sheet of 230 Squares (FT004)
EK Tools Zig Memory System 2-Way Squeeze and Roll Glue Pen, New Package
3L Repositionable Permanent Mounting Squares, 1/2-Inch x 1/2-Inch, 1000pk, White
Best Hot Glue Gun (BONUS 25 GLUE STICKS INCLUDED) – Heavy Duty 20 Watt Rapid Heating Technology – 100% Safe – Energy Efficient – Perfect for Fixing Household Items, Arts & Crafts, & More!
Pink Polka Dot Cardstock
From the Dollar Store:
Styrofoam balls
Shredded brown paper
To create the centerpiece I used my Cricut Explore to cut out all the pieces for the centerpiece. If you don't know about the Cricut Explore, please visit cricut.com. The Cricut Explore is amazing and has changed my crafting world.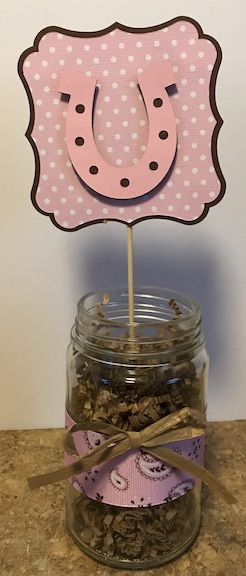 Then I glued the pieces together. I used 3D foam squares to glue the horseshoe onto the square and the star onto the boot, which makes them stand out.

To glue the squares together, the pink/brown horseshoe and the boot I used double sided photo squares.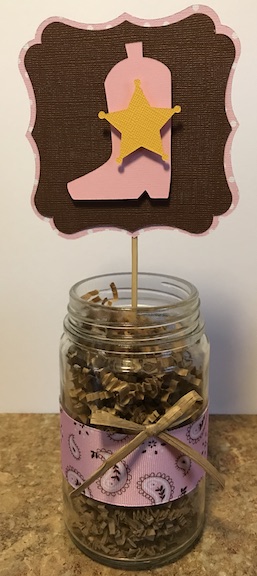 For the cowgirl hat and the strip on the cowgirl hat I used the EK Tools Zig Memory System Roll Glue Pen. Then I hot glued the decorations onto kabob sticks. I love to use kabob sticks for centerpieces because they are cheap and have a point on the bottom to stick into the styrofoam. Plus the kabob sticks can be broken easily to the length you need.
For the quart size jar, I wanted the number 2 to be taller then the other jars, but I didn't have a longer kabob stick so I used an empty ribbon roll to make it taller.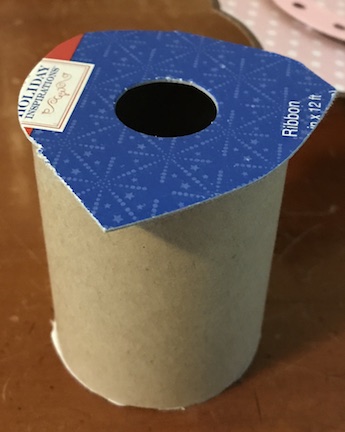 I felt like this idea was brilliant, I hot glued the ribbon roll into the bottom of the quart mason jar. Then I hot glued the styrofoam ball to the top of the ribbon roll and it fit perfectly into the circle. This was an easy way to add height to my centerpiece.
I used small styrofoam balls for each of the centerpieces to stick the kabob stick into. I hot glued the styrofoam balls to the bottom of the mason jars, then added the kabob stick with the decoration.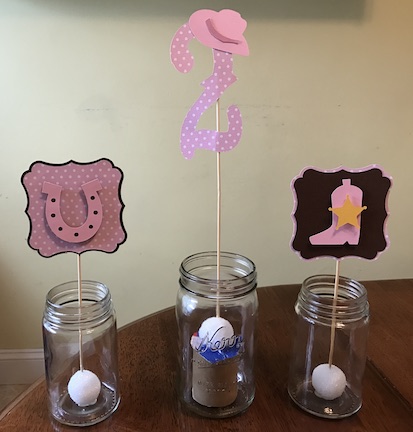 I decided to put each decoration in a mason jar. To decorate the mason jars I wrapped bandana print ribbon around the jar and hot glued it to the jar. Then I placed a simple bow to the front of the jar using raffia ribbon.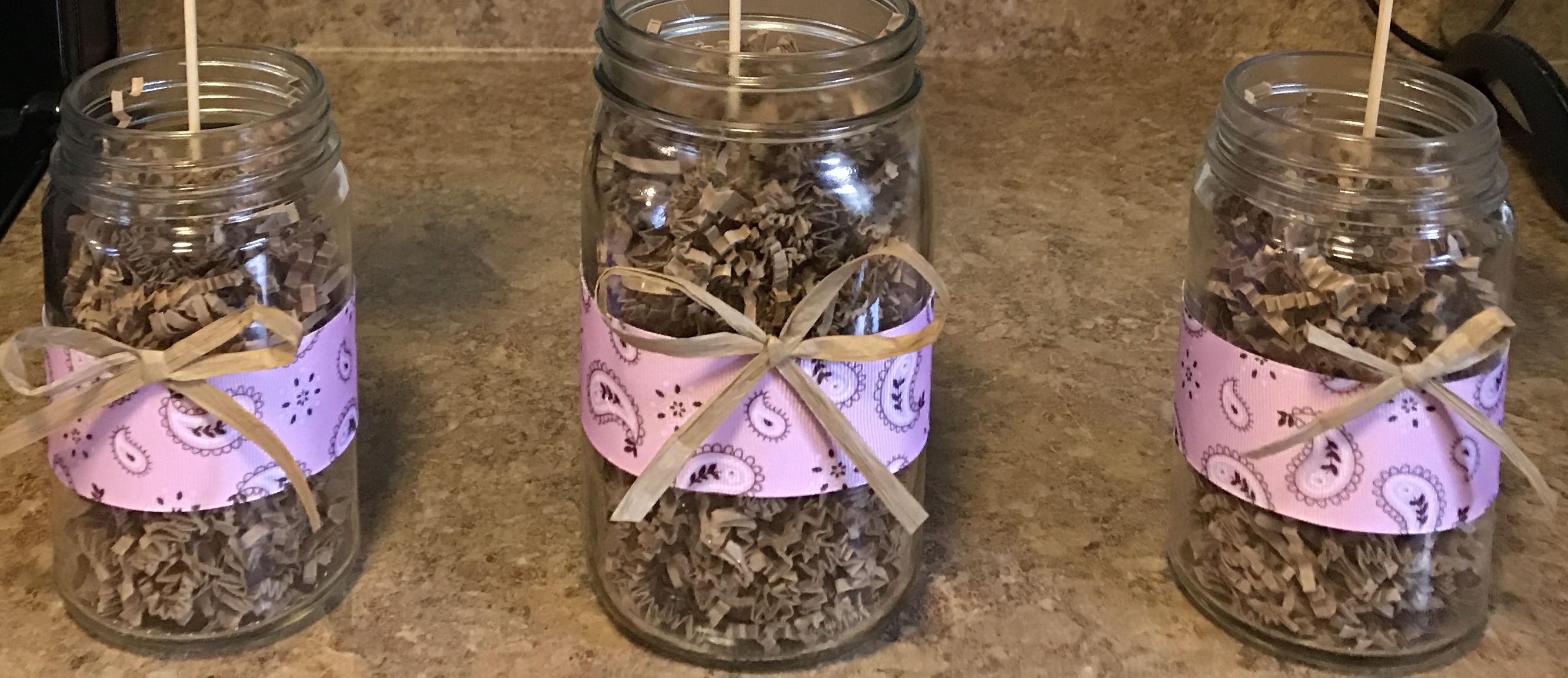 Then I added shredded brown paper to cover the styrofoam balls. Just a reminder to make sure you hot glue the styrofoam balls away from the edge of the jar so shredded paper can be placed in front of the ball to hide it.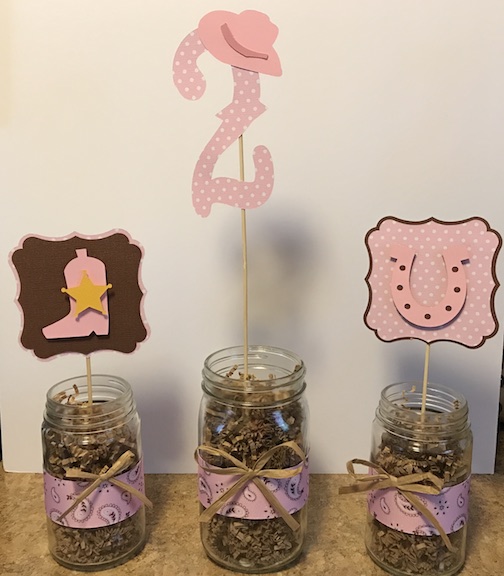 "Sweet Sassafras" your cute and country centerpiece is ready for your party!
Happy Crafting Y'all!