Cricut Slice Guide- How to Cut Text Out of an Image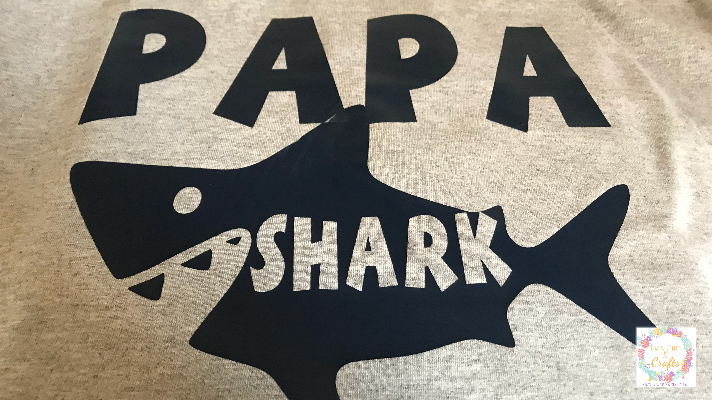 Note: As an Amazon Associate, I earn from qualifying purchases. If you click on a link from Amazon or another of my advertising affliates, I will earn a small commission at no additional cost to you. Please see my full disclosure policy here.
Cricut Design Space can be challenging, but once you learn how to use the basic tools, you will be crafting away like a pro. Today's tutorial is all about the Cricut Slice Guide and how to cut text out of an image. The slice tool is a great tool to know how to use because you can do so much with it.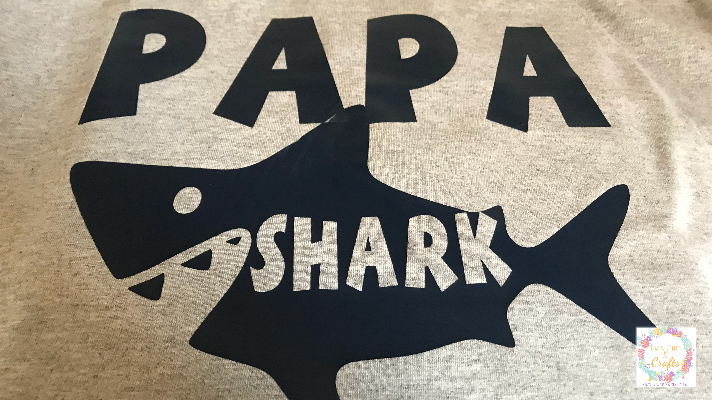 How Do I Cut Text out of an Image in Cricut Design Space?
Well that's an easy question to answer. First you have to choose your image in Cricut Design Space™.
Today I'll be using a shark image to make a Papa Shark shirt for my dad. He loves singing Baby Shark with the kids so its perfect! Papa loves cartoons so a cartoon shark was the right choice. This image is free with any of the Cricut Access Membership Plans and I highly recommend a membership plan.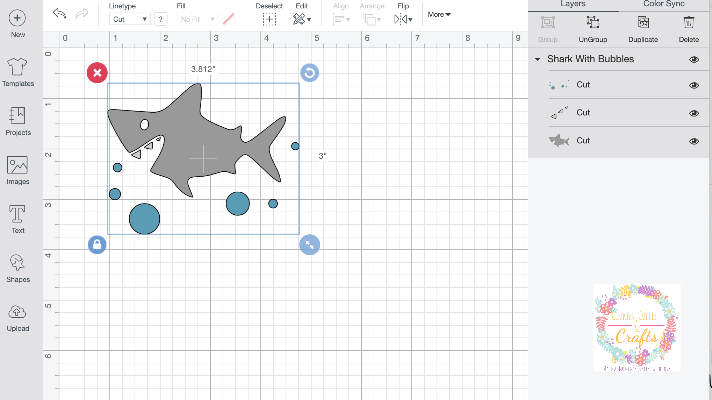 For the shirt, I only wanted the shark and teeth so I ungrouped the image and deleted the bubbles.
I'm using one of my favorite Cricut Access Fonts– Boink Corn for the word shark.
Hit Text and type your text- mine will be shark and fit the text to fit inside the image. Just like in the picture below.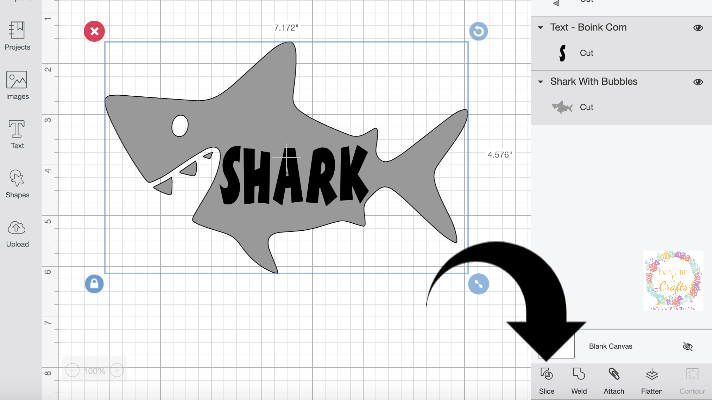 Next highlight the text and the image at the same time, click slice at the bottom right of the screen. Remove all the words shark (delete them if you are not using them) and now you know how to cut text out of an image.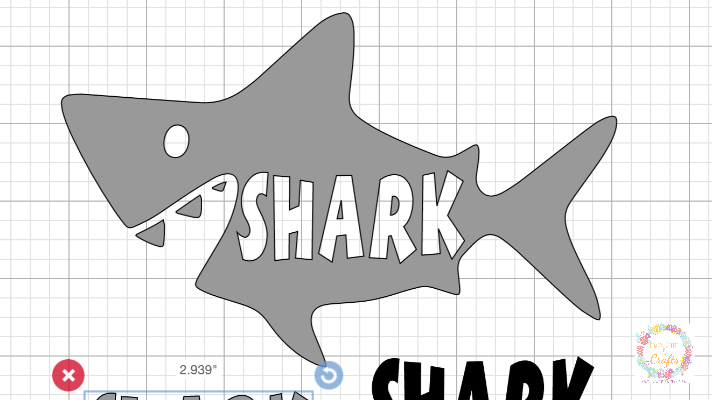 The shark is all set for the papa shark shirt. If you are not sure how to use iron on vinyl on a shirt, here is a step by step Cricut Tutorial for iron on vinyl. When you weed an image sliced with text, you have to weed each of the letters and remove them, but leave the small pieces for a's and r's.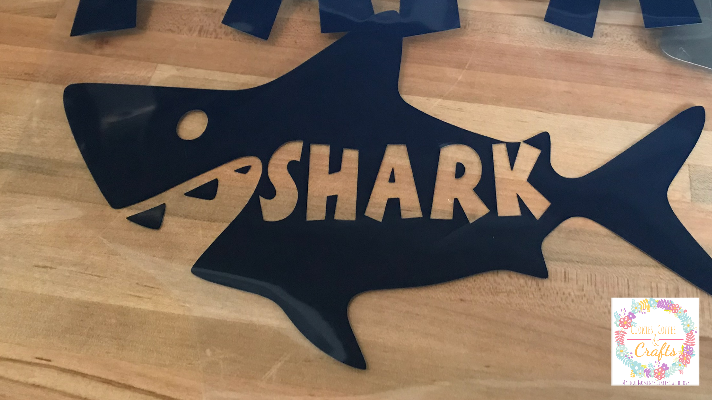 The shirt was a huge hit and using the slice tool in Cricut Design Space is easy. You can slice any text and any image to create a new design.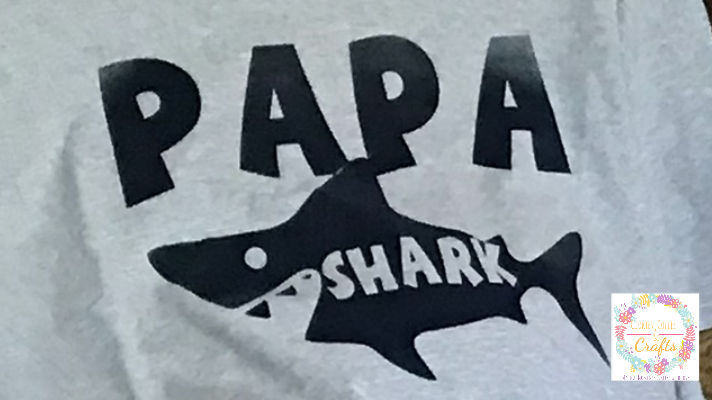 Are you ready to give it a try?