Easter Paper Plate Wreath with Cupcake Liners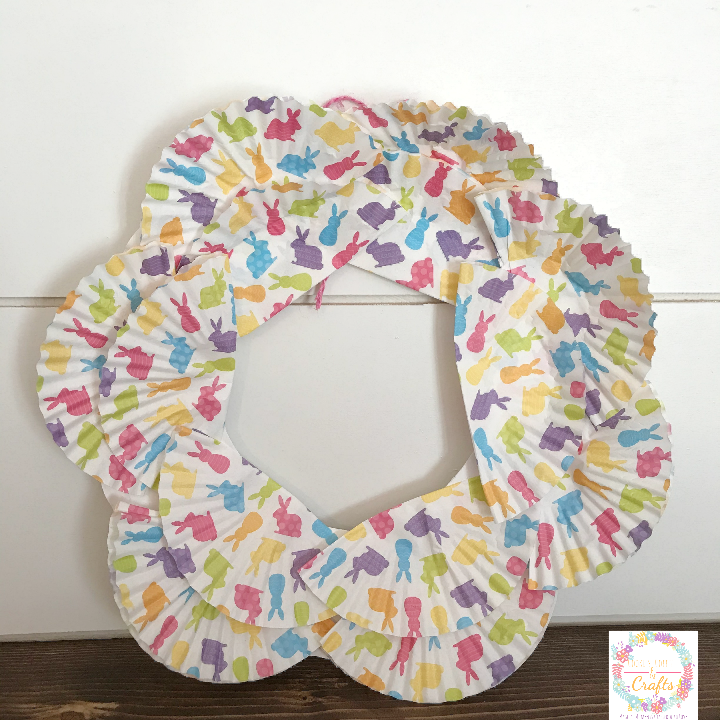 Note: As an Amazon Associate, I earn from qualifying purchases. If you click on a link from Amazon or another of my advertising affliates, I will earn a small commission at no additional cost to you. Please see my full disclosure policy here.
Easter time is coming and my kids are ready to start decorating their bedrooms. I try to keep these crafts quick and simple that they can do, as I do other things. An Easter Paper Plate Wreath Craft with cupcake liners is perfect for that. I gave my 4 and 6 year old the supplies, directions and they got crafting! The cool thing is that this is a great craft for younger kids too, they will just need help and more directions, but still quick and simple.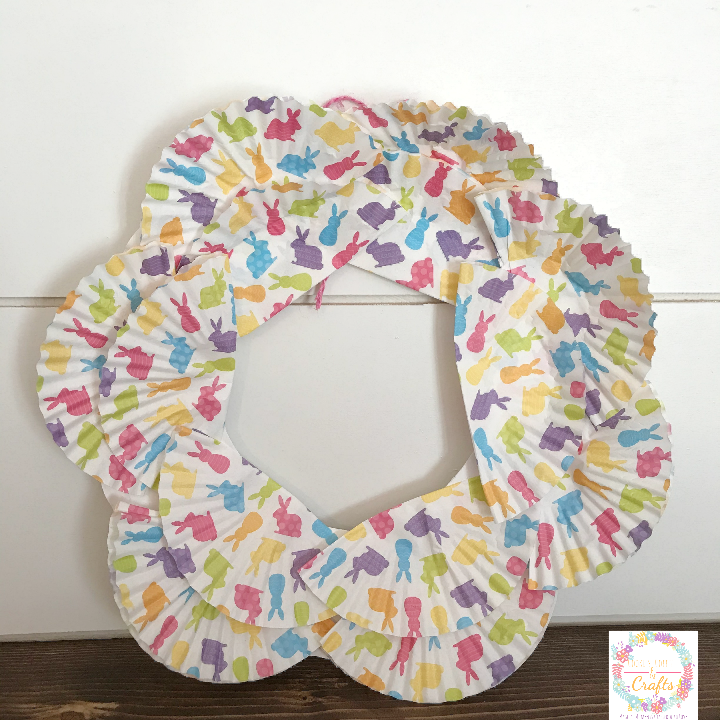 Supplies for Easter Kids Craft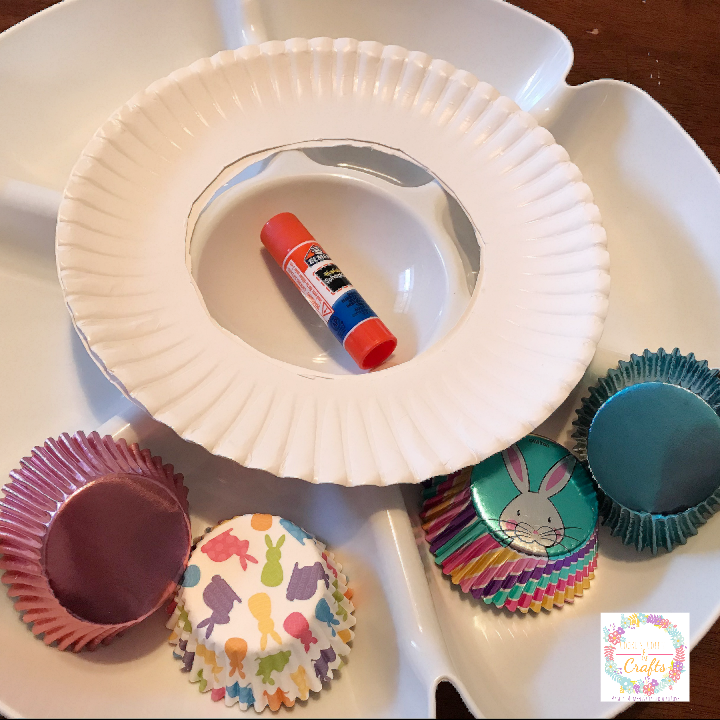 Paper Plate
Scissors
Glue Sticks
Cupcake Liners
Ribbon
Hole Punch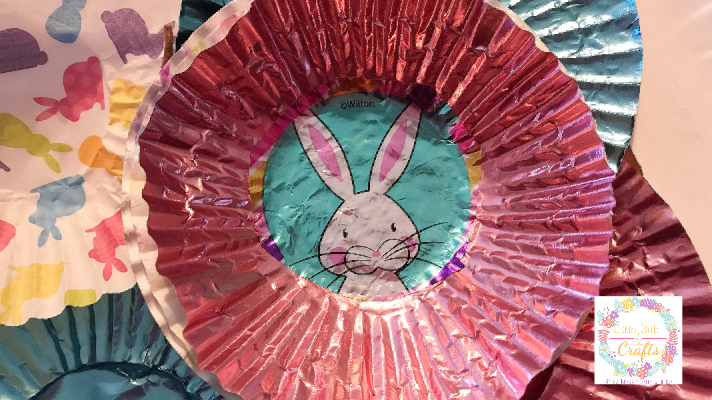 Let's Create a Easter Paper Plate Wreath Kids Craft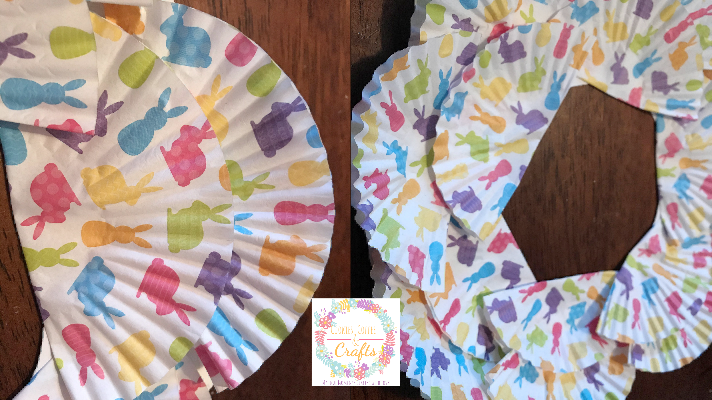 Quick and simple crafts are my favorite with low prep work. So here's what you can do to help keep the kids busy. For my craft idea, I folded the cupcake liners in half and glued them all around my wreath (like in the above picture). Another easy Easter Kids Craft is this Easter Egg Craft with Paper.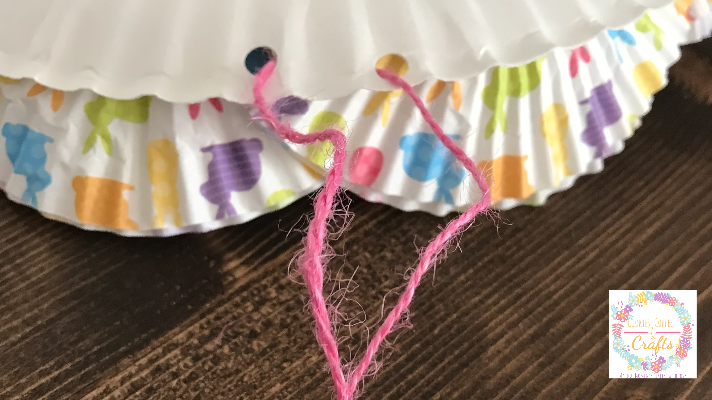 To get started, cut your paper plate into a wreath form (by cutting out the center). Next hole punch the top of the wreath and add the ribbon or twine to hang the wreath up with. I forgot to follow my own directions and it was hard to add the twine once the cupcake liners were glued on, but totally doable.
Have out glue sticks and cupcake liners for the kids to decorate the paper plate wreath with.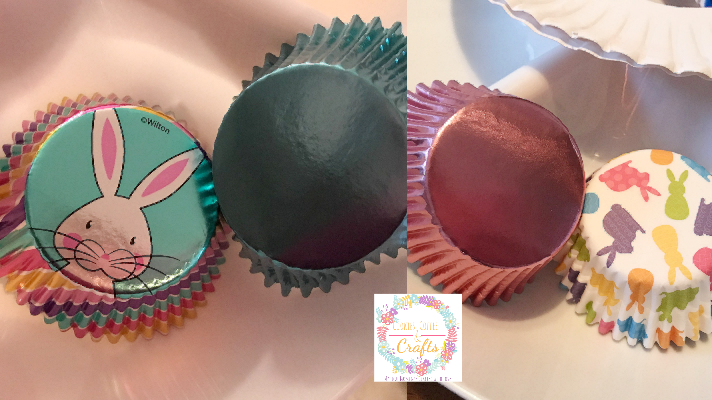 My kids are creative and usually take the craft idea and run with it. I showed them a few examples of how they could glue the cupcake liners onto the wreath. I found the bunny and chick liners at Hobby Lobby, the metallic bunnies at Target and the plain metallic linters at the Dollar Tree.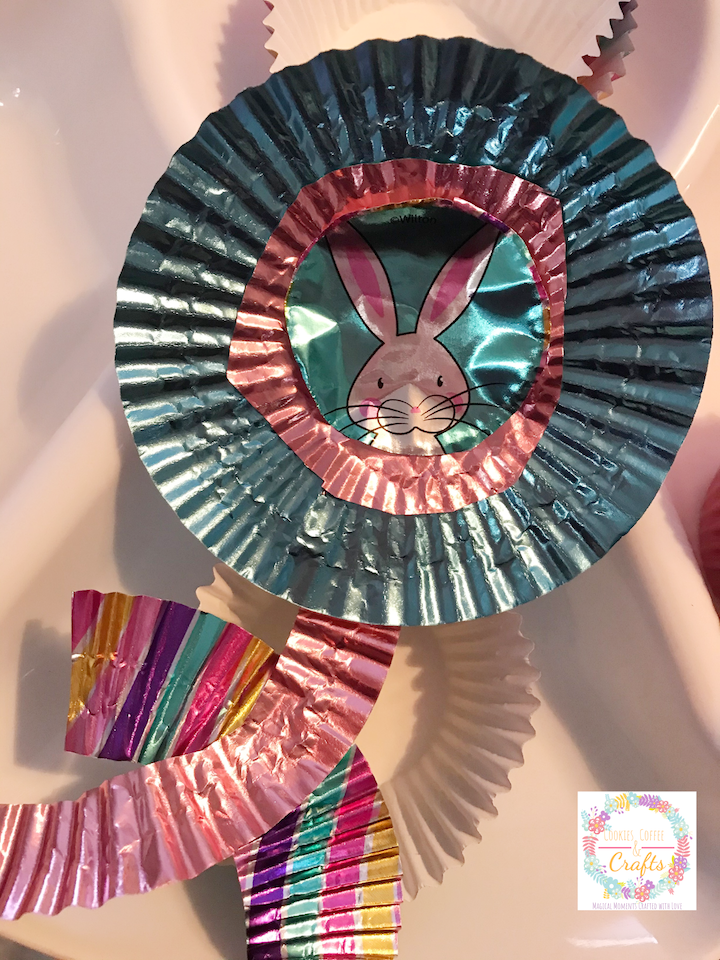 The kids decided they wanted to make flowers and cut the flowers. The flowers look so cute and honestly I just love seeing them use their imagination. Also you can cut the bottom of the liner to put in the center of the flowers.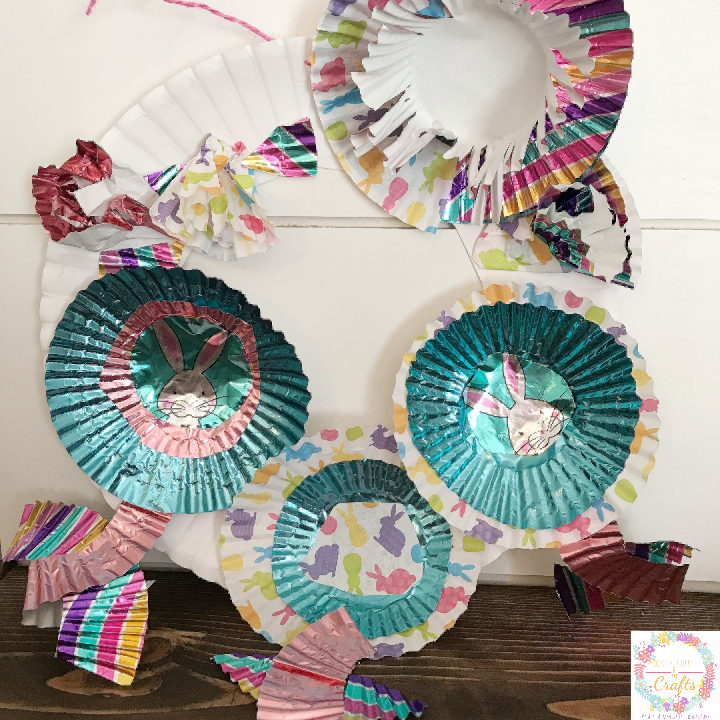 Cupcake liners always have the cutest designs on the bottom and this is a good way to show that cuteness off.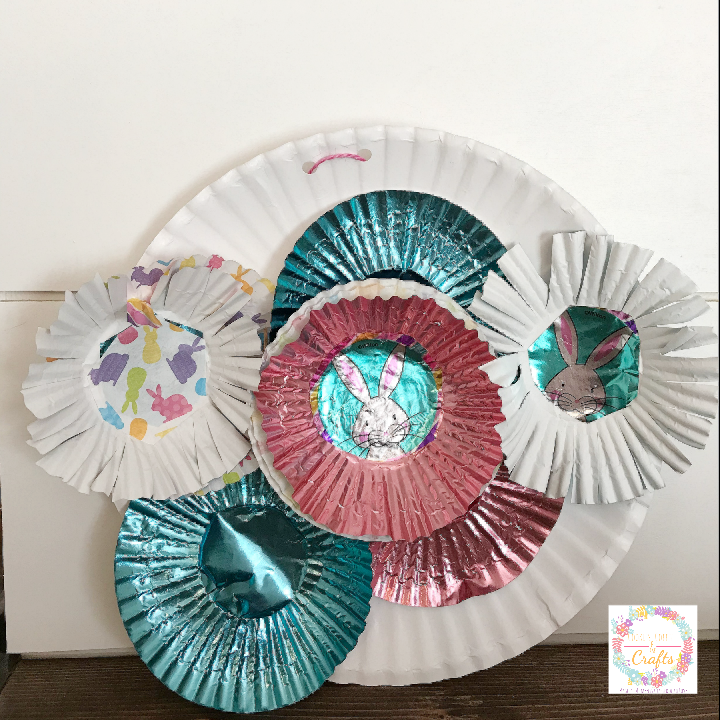 This paper plate wreath idea is perfect for all the holidays and seasons, just think of all the adorable cupcake liners out there waiting to be used. My kids can't wait to craft with them again. Who says cupcake liners are only for baking?