Fall Pallet Sign for your Front Porch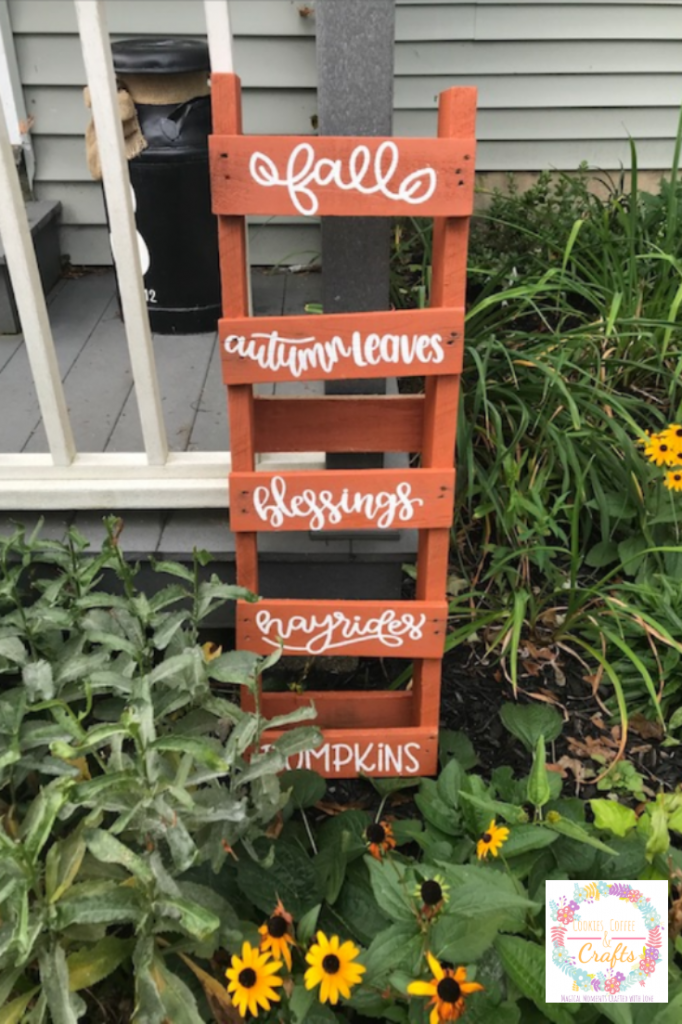 Note: As an Amazon Associate, I earn from qualifying purchases. If you click on a link from Amazon or another of my advertising affliates, I will earn a small commission at no additional cost to you. Please see my full disclosure policy here.
Fall is here, my favorite time of the year. It's also my favorite time to decorate. I found this pallet on the side of the road out for trash and I gave it a home. I'm going to create a Fall Pallet Sign to match my other DIY Fall Porch Sign. These are going to look fabulous as they welcome guest to our home.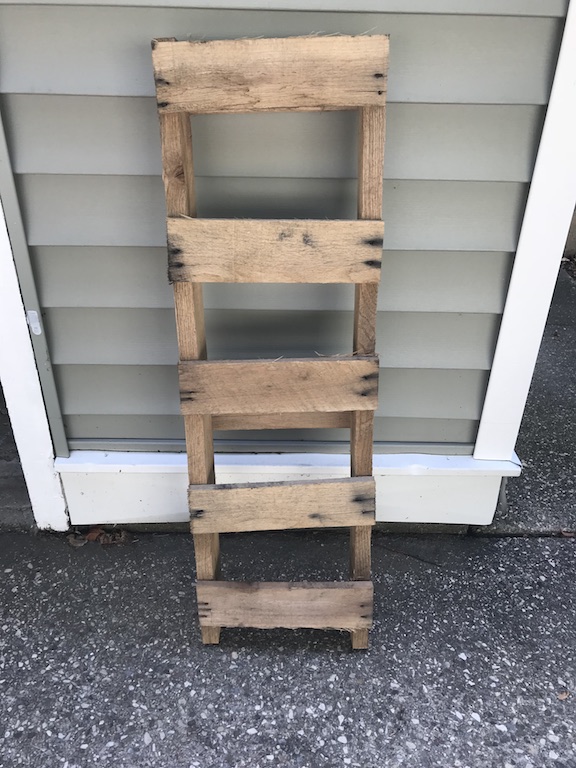 Supplies for Fall Sign
Sander
Pallet
Pennywise Paint from Sherwin Williams
Paintbrush
Cricut Maker
Oracal 631 Vinyl
Transfer Tape
Before I got started with creating the project, I spent awhile on Pinterest searching for fall sayings and quotes. It was a rabbit hole for me (just like when I'm searching for fonts) because I didn't want the usual fall saying. I wanted the sign to encompass all of fall from the changing of the leaves to Thanksgiving. Plus adding what our family loves about fall. The fall pallet sign will say Fall- Autumn Leaves- Blessings- Hayrides- Pumpkins.
Getting Your Pallet Ready
Sand your pallet sign. This pallet was very rustic when I found it, so I sanded it as much as I could so I wouldn't get a splinter putting it. If you don't find one out for trash, you can buy similar ones at the craft store.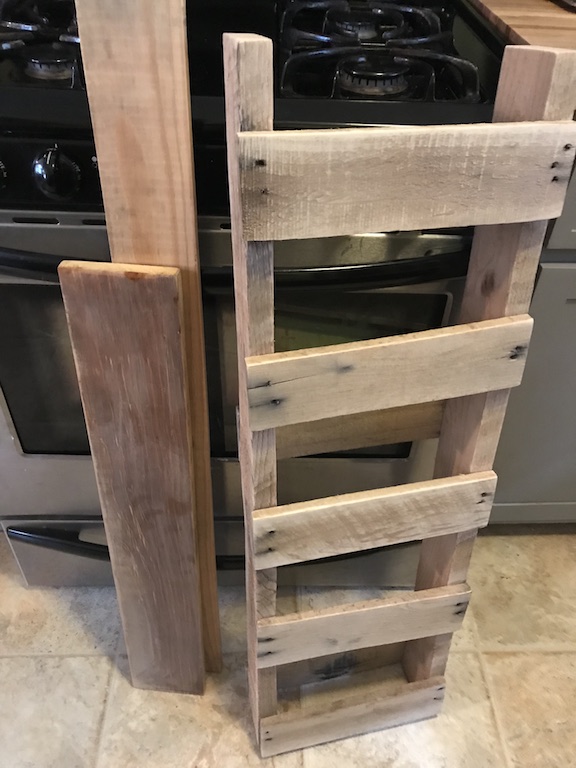 Paint the pallet whatever color you wish. I painted mine Pennywise because this color looks like autumn to me. I painted the top and once it dried I painted the other side.
Creating Your Design for the Sign
When I was waiting for the paint to dry, in Cricut Design Space™ I made rectangles the size of the pallet strips.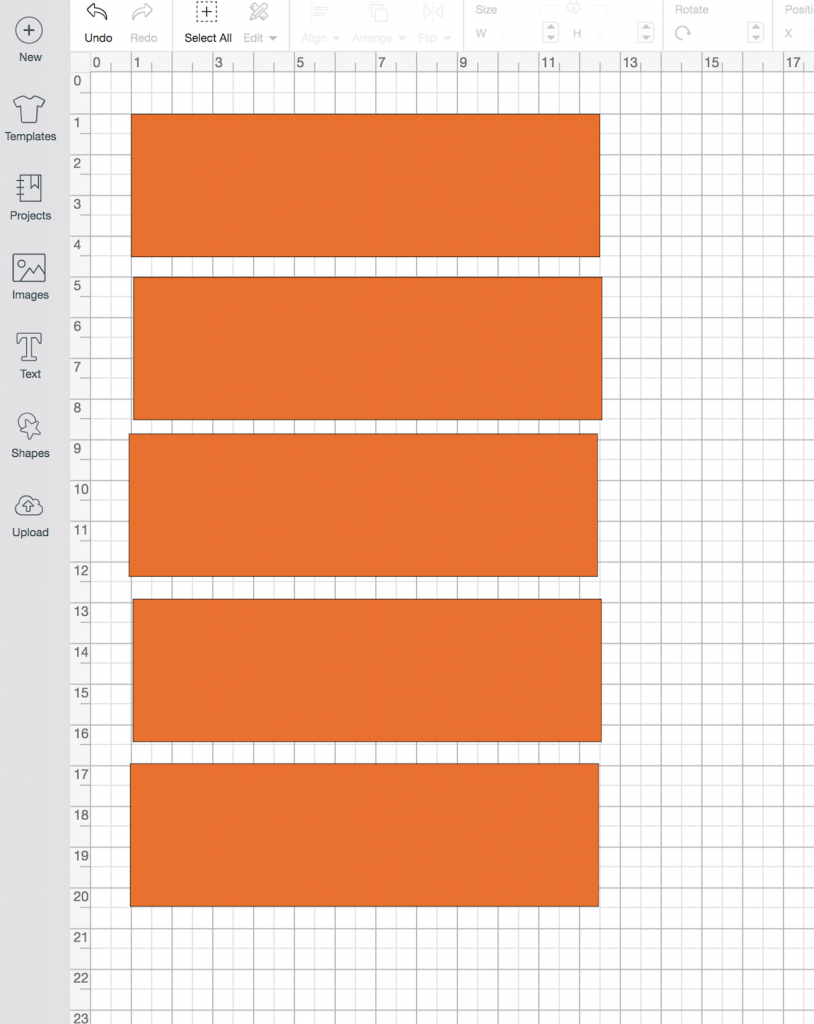 I created my design using parts of SVG's from Love SVG. Make sure you visit and sign up for the LoveSVG Emails, they send awesome freebies.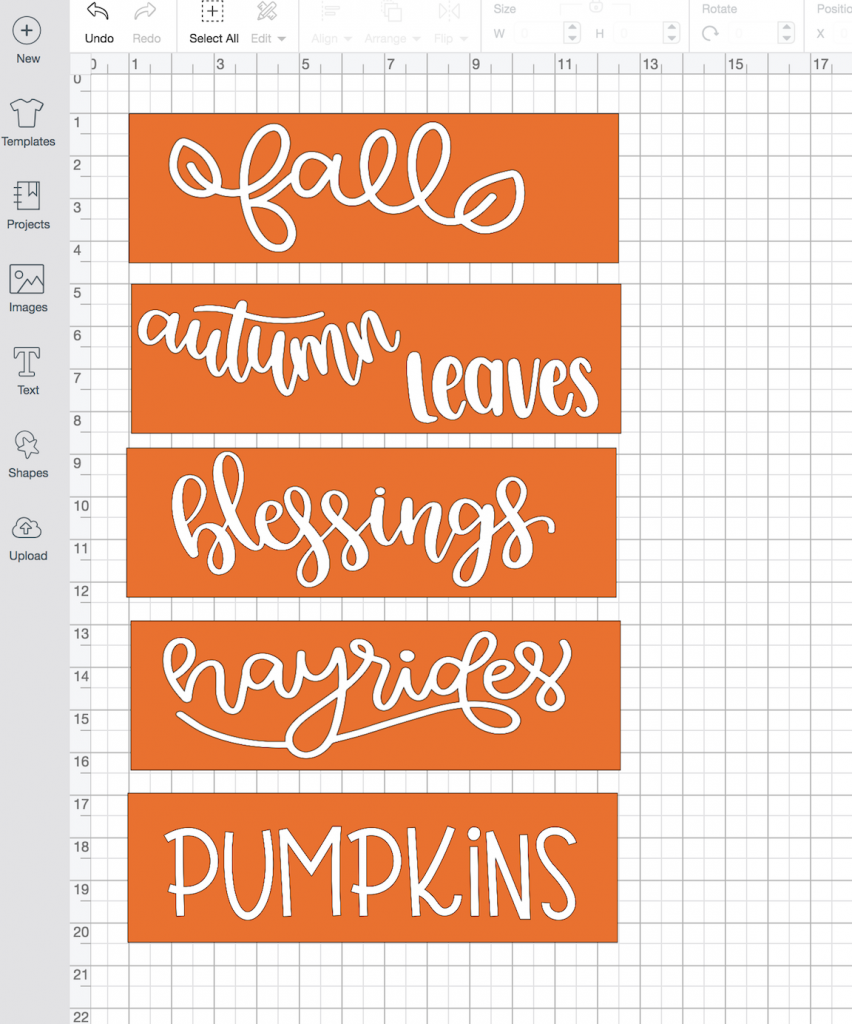 Cut your design (only the words, hide the rectangles) on Oracal 631 Vinyl
, then weed your design by removing the letters because you will use this as a stencil.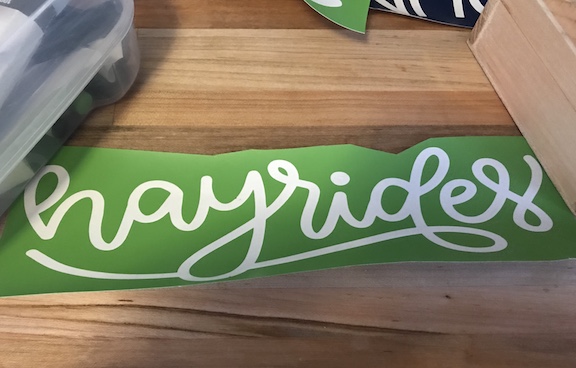 Then use Transfer Tape
to apply the stencils to the pallet. Do you see the board I forgot to paint? Haha! It looks like I'll be painting again.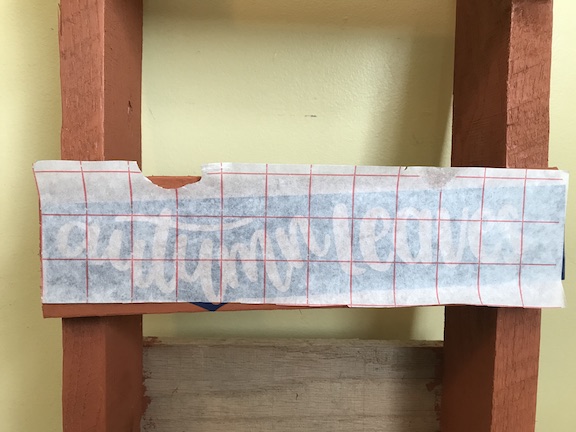 Stencil your words using a makeup wedge and white paint. Do this slowly and use a small amount of paint. I like to dab the makeup wedge into the paint, then onto a paper towel, then dab onto the stencil. It took about 5 coats. I did one word at a time. First I did a layer on each, but decided it was much easier to complete one word, remove the vinyl and move onto the next word. Use painters tape to give you extra space to make sure you don't get your stencil paint on your pallet. I forgot this step and now have a few areas to touch up.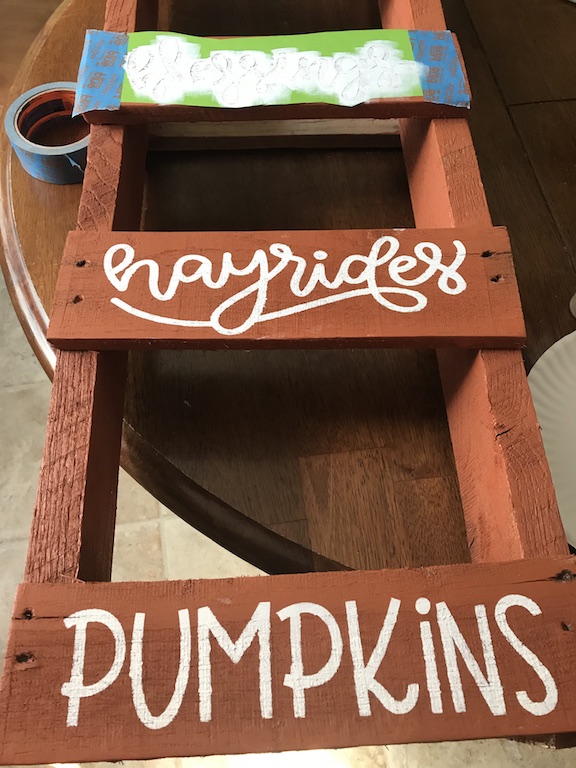 When you remove the main vinyl, take your weeding tool and remove the small pieces inside the letters.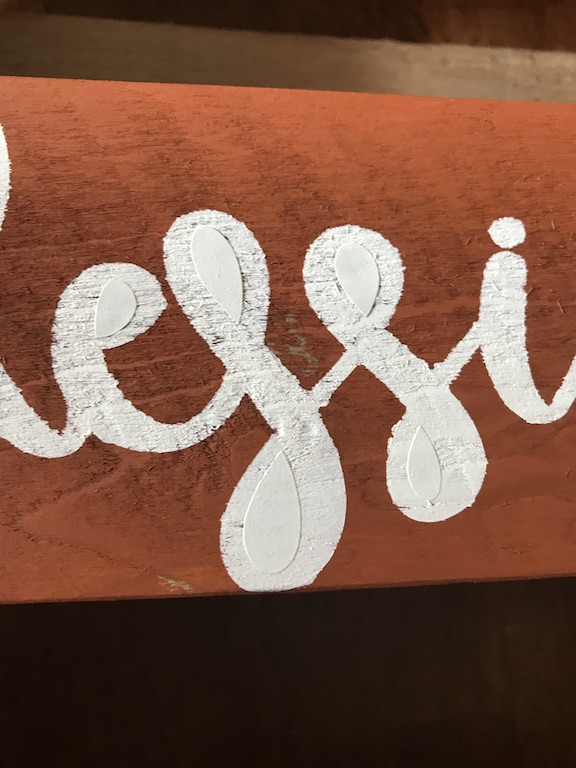 Decorating your Front Porch for Fall
Since this was stenciled onto a pallet, it definitely has a rustic touch to it.
Spray with a sealer and decorate your porch.
Deciding on a place to put the sign was harder then I thought. Sometimes I wonder if my neighbors watch me and think what is she doing (as I place the sign in like 10 different places on my porch). Right now this is my favorite spot by the black eyed Susans.