Free Cricut Scrapbook Layouts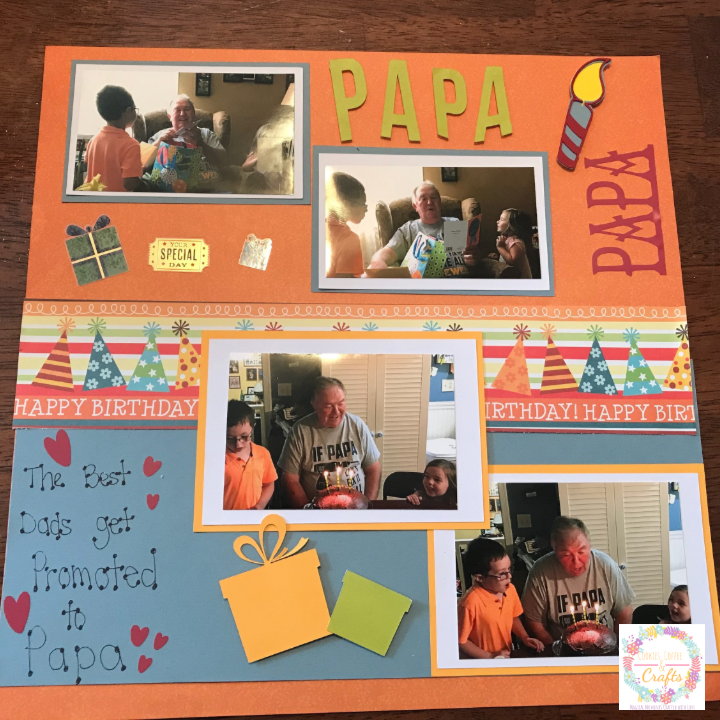 Note: As an Amazon Associate, I earn from qualifying purchases. If you click on a link from Amazon or another of my advertising affliates, I will earn a small commission at no additional cost to you. Please see my full disclosure policy here.
My husband originally bought me my first Cricut for scrapbooking because I love scrapbooking. I have learned to do many things with my Cricut since then, but my love for scrapbooking has never changed. Did you know there are free Cricut scrapbook layouts in Design Space?
In Design Space in the projects you can find a variety of premade scrapbook pages. All you have to do is pick the scrapbook paper and cut the design. This makes scrapbooking so easy and especially if you are short on time. Most of the scrapbook layouts are free if you have Cricut Access Premium. I highly recommend it.
I have made 3 of the 12×12 scrapbook layouts already (I plan to make more). I made two as is and one I used for inspiration. Do you get inspired by seeing scrapbook layouts and create something similar?
For these scrapbook pages you will need a Cricut cutting machine that can create 12×12 pages so either the Cricut Maker 3, Cricut Maker, Cricut Air 2 or Air 3.
Free Cricut Scrapbook Layouts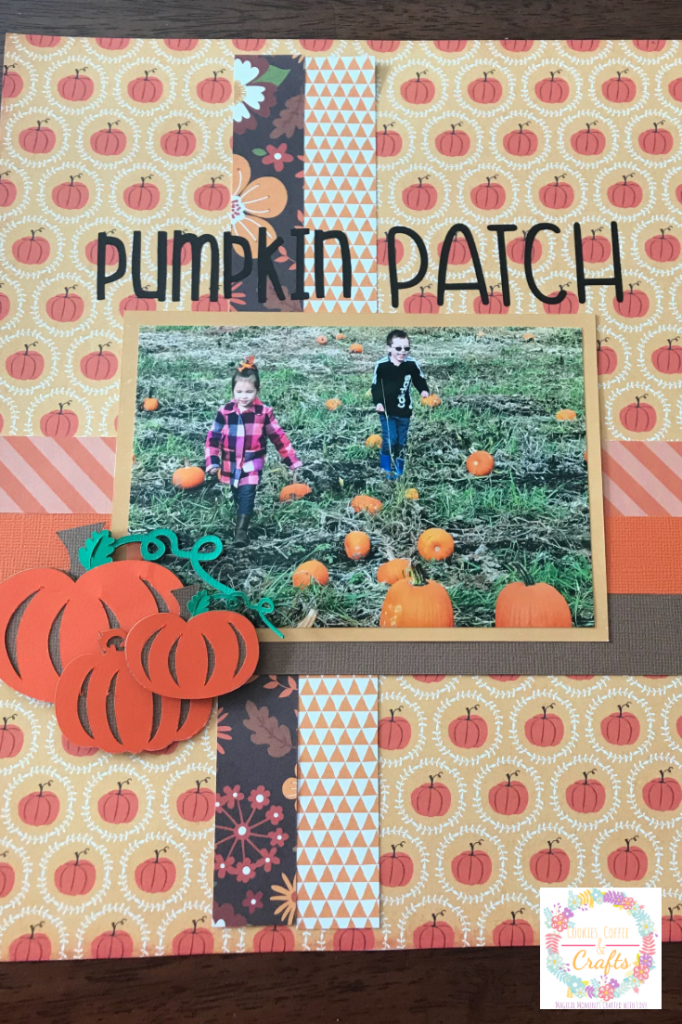 The first one I made was this pumpkin patch layout. I followed the premade scrapbook page layout and used Echo Park Story of Fall Paper It came out so cute and made finishing a pumpkin patch page so easy. You can find it in Cricut Design Space™. On my other blog, Sunflower Paper Crafts, I created this amusement park themed scrapbook page with a Design Space file. If you love scrapbooking and paper crafts, than check out my other blog (I think you will really like it).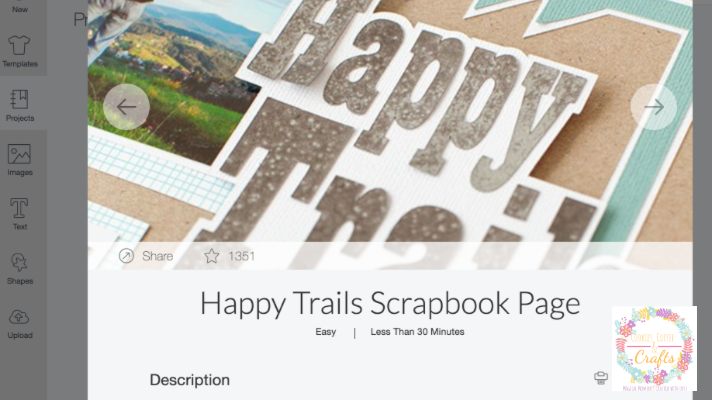 In Design Space, I found this cute Happy Trails scrapbook page that was perfect for our hike to the waterfall last summer.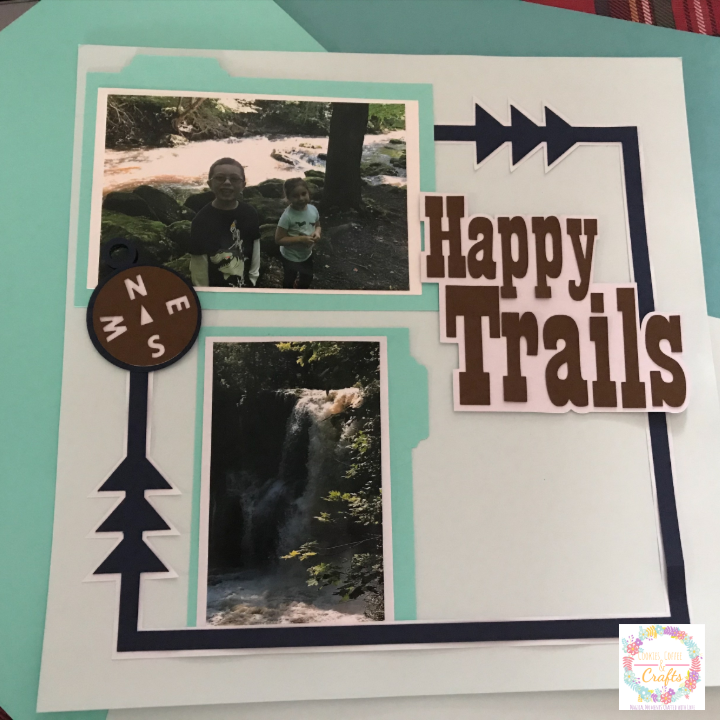 These layouts are customizable in so many ways. Using pop dots really make the embellishments stand out.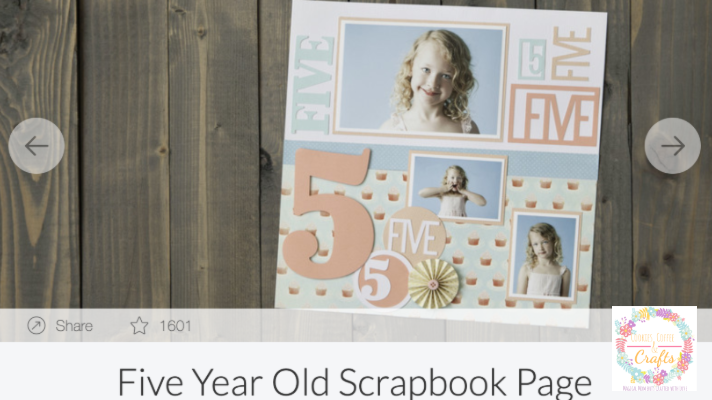 The last one I used was for inspiration for a birthday scrapbook page. I changed it around and added different embellishments for Papa's birthday celebration. It was so easy to change it and add new elements.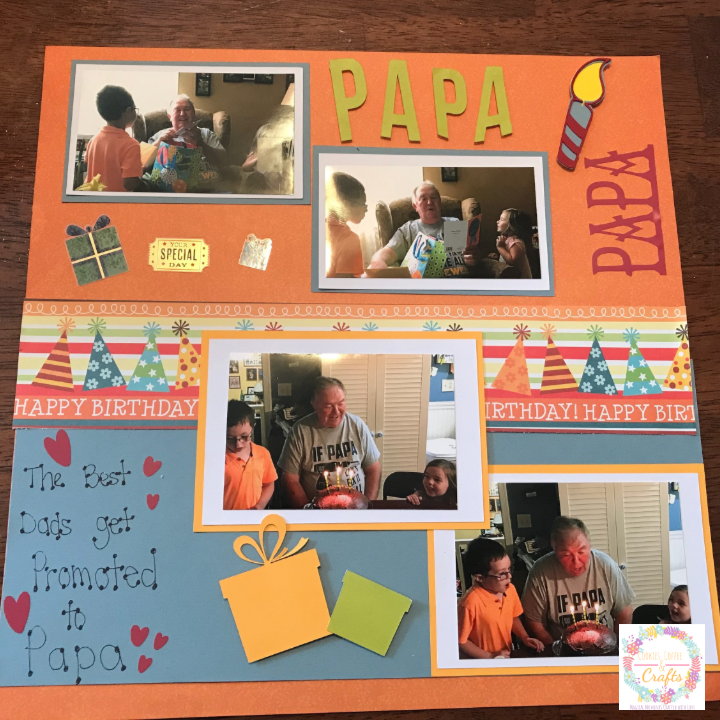 The Cricut made creating these scrapbook pages super easy and took no time at all. Of course you still have to choose the paper (which is always tough for me). Are you ready to do some scrapbooking now?