New Years Tradition to Save and Preserve your Memories
Note: As an Amazon Associate, I earn from qualifying purchases. If you click on a link from Amazon or another of my advertising affliates, I will earn a small commission at no additional cost to you. Please see my full disclosure policy here.
It's hard to believe it is time to say good bye to another year and hello to a new one. As I have grown older, the time seems to fly. In the typical day to day life, my children are growing up and doing amazing things that someday I probably won't remember. This motivated me to find a way to write down and cherish those moments forever. I do scrapbook each month of adventures and moments of the year, but so many little things happen on a daily basis. Creating a New Years tradition to save and preserve your memories will tell your families story.
Last New Years Eve I had an idea to write down a little moment from each day of the year and on New Years Eve or New Years day, we would read them and relive those little moments. Some days and possibly weeks are missing, but I still have many little moments to read tonight with my family. To anyone that has watched children grow, they really say and do the funniest things.
New Years Tradition to Save and Preserve your Memories
I've done this tradition two different ways, but choose the one that's right for you!
Tradition to Save and Preserve Memories with Scrapbook Paper
To begin, I cut scrapbook paper into small rectangles. I wasn't specific about the size at all because it was all scrap paper. Just make them big enough to write a couple sentences on. This is a wonderful way to use up extra paper (so you can buy more).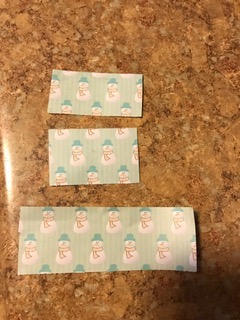 I am all about seasons and holidays, so I used themed paper for each month. After the first 3 months I realized I was running out of room to store them and I was also worried about losing them for the future. These will be amazing keepsakes for my children someday to share with their children.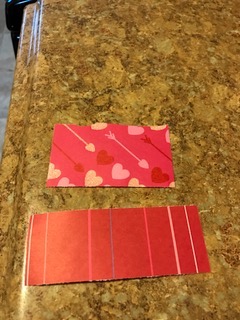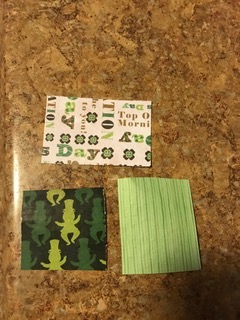 Journal Tradition to Save and Preserve your Memories
Beginning in April I began to use a journal instead to record the little moments. It was hard to fit those adorable, funny, sometimes messy moments on the small pieces of paper. I try to do a daily journal entry after I put the kids to bed. Sometimes when a little moment happens, I will enter it into my phone as a note and then record it later in the journal. Life happens so do the best that you can!
I have focused mainly on little moments about my children, but I put in something about every one. We all have little moments that are special/happy or sometimes sad, but important to us just the same. My husband is full of shenanigans so he needs his own journal of his daily little moments, but his shenanigans make us all laugh and smile.
Happy New Years! I hope you save and preserve your families story and cherish those little moments as I have found a way to cherish ours. I hope your year is amazing and memorable. Enjoy reading and remembering your year as a new year begins!