Kids Patriotic Paper Straw Necklace (for the 4th of July)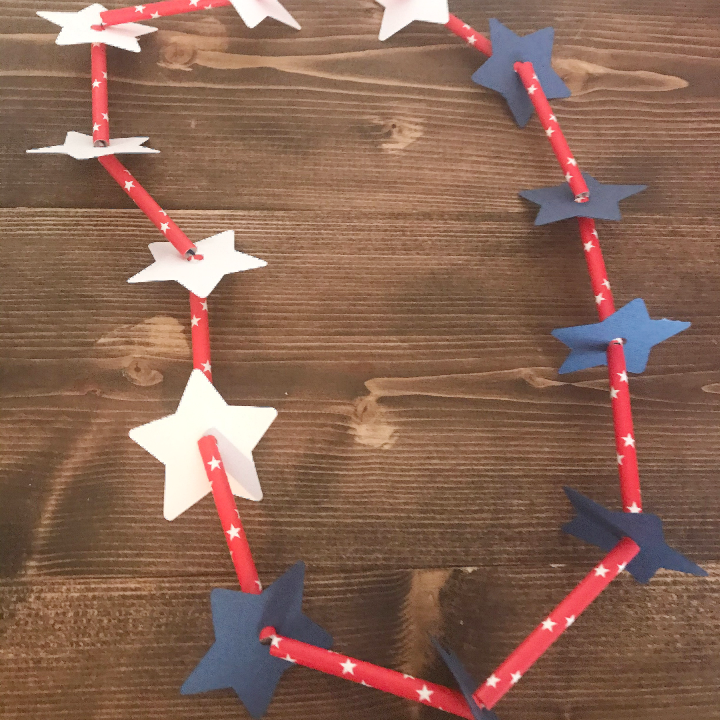 Note: As an Amazon Associate, I earn from qualifying purchases. If you click on a link from Amazon or another of my advertising affliates, I will earn a small commission at no additional cost to you. Please see my full disclosure policy here.
The 4th of July will be so different this year and to keep the kids spirits up, we are doing all kinds of fun things to celebrate. One of them is creating this kids patriotic paper straw necklace to wear on the 4th of July. Who likes super easy to make and creativity? With only a few minutes of prep, the patriotic craft necklaces will be ready.
Another fun Patriotic craft is maKing easy patriotic batons , the kids will love decorating them (mine sure did).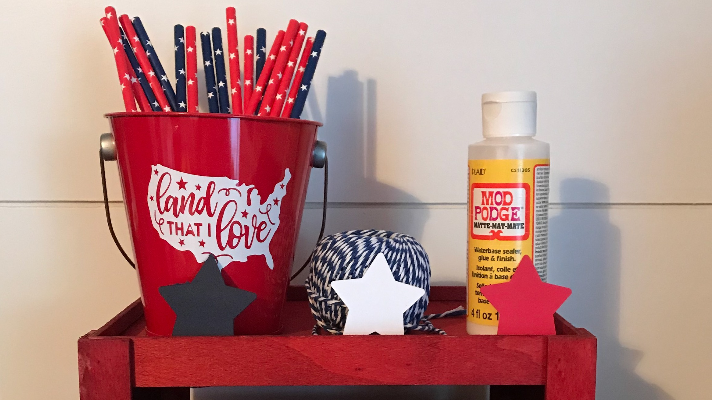 Materials for 4th of July Kids Necklaces
Patriotic Paper Straws- these are similar to mine
Twine/Ribbon/String/Yarn
Mod Podge or Clear Nail Polish
Stars (this card stock would be perfect for the stars)
Let's Create a Kids Patriotic Paper Straw Necklace
Before giving the craft to the kids, prepare the twine they will make the necklace with. I suggest doing this earlier so that the mod podge or nail polish can dry.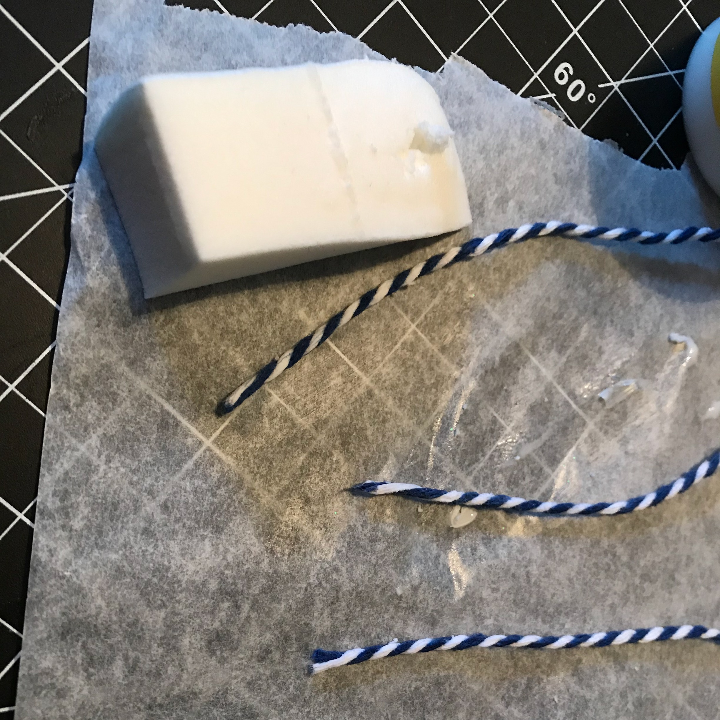 Make the twine long enough so the kids can take the necklace on and off over their head. Use mod podge or nail polish on the end of the twine to keep it from fraying. I found this blue and white twine at Target in the markdown section (awhile ago) and it was perfect for this. I used mod podge with a make up wedge on the ends of the twine (make sure you do both ends) and do about an inch of the twine. Another tip is, do this on wax or parchment paper so you don't get either on your table.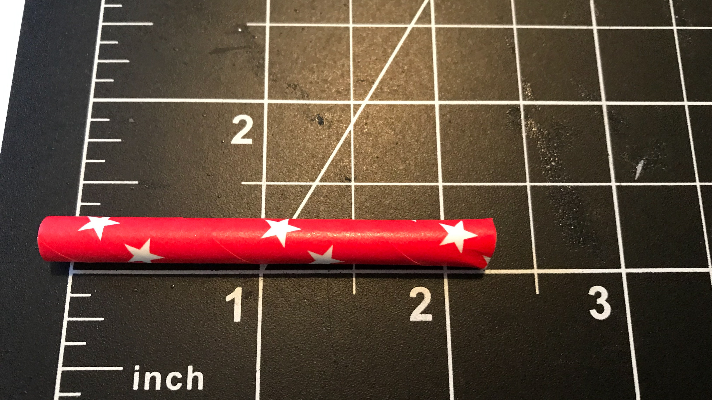 The straws are about 2 niches long. I've had these patriotic straws for awhile now, but I believe they are from the Dollar Tree.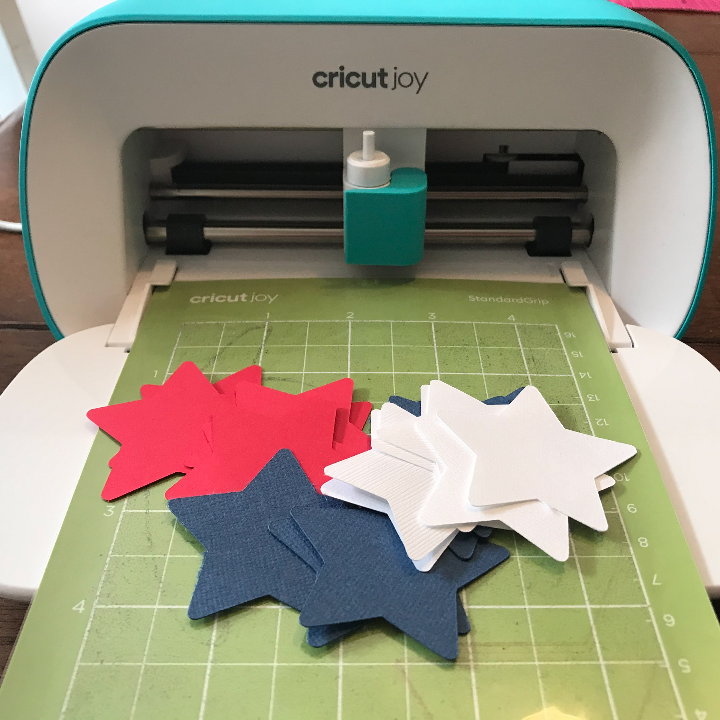 For added patriotic decorations, I cut paper stars in red, white, and blue to add between the straws. It gives the patriotic necklace a cool lei look. I cut the stars out of card stock using my Cricut Joy. You can easily print stars to use or trace and cut stars. The stars are about 2×2. As I was preparing the supplies for this, I realized I forgot to hole punch the stars so the kids can add them to the necklaces. So don't forget to do that.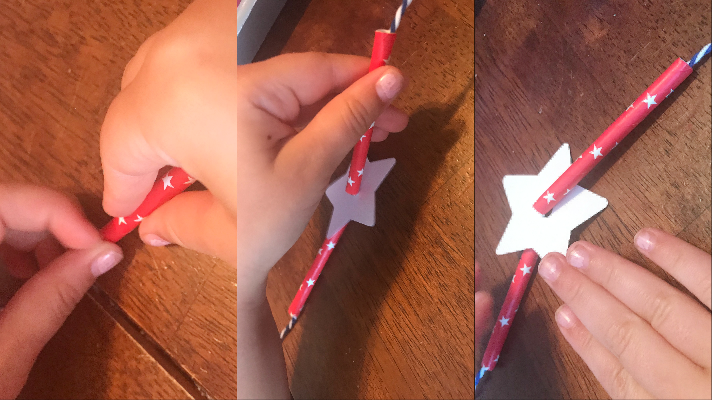 Just string the paper straws and stars to make a DIY patriotic necklace for the 4th of July.
Patriotic Paper Straw Necklace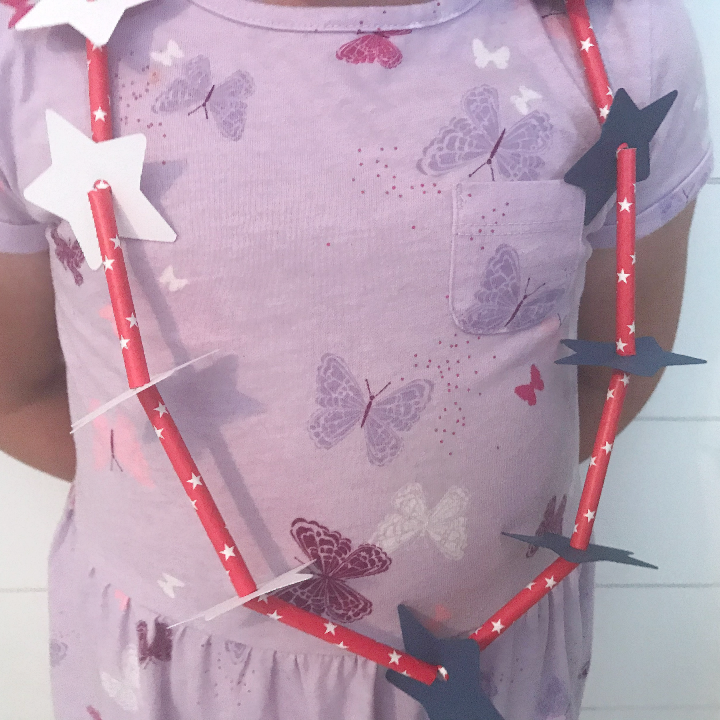 Paper straw necklaces are easy and fun! The Kids can have fun with the craft to make it and wear it (it's a double win). Plus they will look so patriotic in their red, white, and blue 4th of July necklace.