4th of July Scrapbook Page (free with Cricut)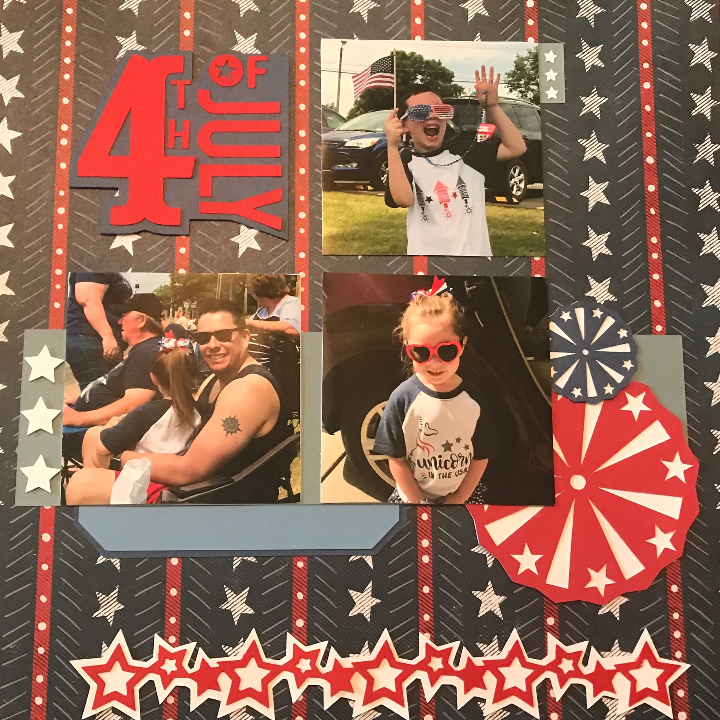 Note: As an Amazon Associate, I earn from qualifying purchases. If you click on a link from Amazon or another of my advertising affliates, I will earn a small commission at no additional cost to you. Please see my full disclosure policy here.
My husband originally bought a Cricut for me, for scrapbooking and creating pages and I'm getting back to that. Since it's summer and we are still in a pandemic, I'm staying busy by creating a page a day. That's a huge goal, but so far so good. This is finally my time to get caught up, since 2020 has been well unexpected and out of the norm. When searching Cricut Design Space, I came across this 4th of July Scrapbook Page and new it was perfect for last years pictures.
Last 4th of July, I got the cutest pictures at the 4th of July parade and new they would be perfect for this layout. The kids love getting dressed in their red, white and blue and going to the parade.
Materials for Cricut Scrapbook Page
Cricut Design Space 4th of July Scrapbook Template
Red, White, Blue, Gray Card stock
Patriotic Background Paper
3D Foam Squares
Adhesive Squares
Cricut Machines
Glue Pen
Let's Create a 4th of July Scrapbook Layout
The first step is to choose your background paper and this red, white, and blue star paper was perfect. Next I chose the shades of color based on the background paper. Once all your papers are chosen, it's time to start cutting.
In Cricut Design Space™ with one of the Cricut Access Membership Plans, you can find all kinds of free scrapbook templates that are easy to follow and create in minutes. My music concert scrapbook page was easy to make and so was the pumpkin patch scrapbook page, both of them are free templates in Cricut Design Space.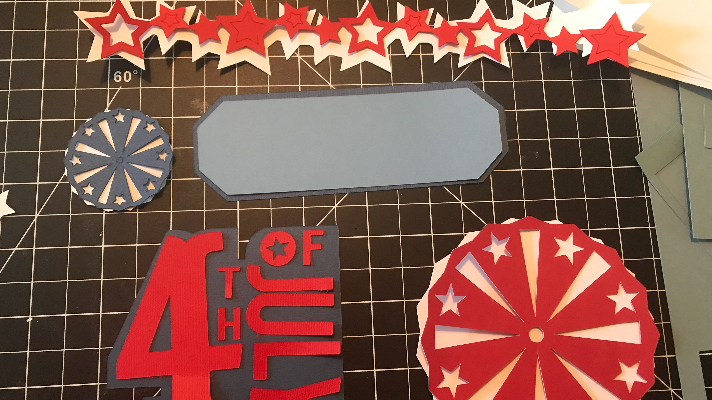 All of the pieces for this happy 4th of July page are the right size to be cut with the Cricut Joy.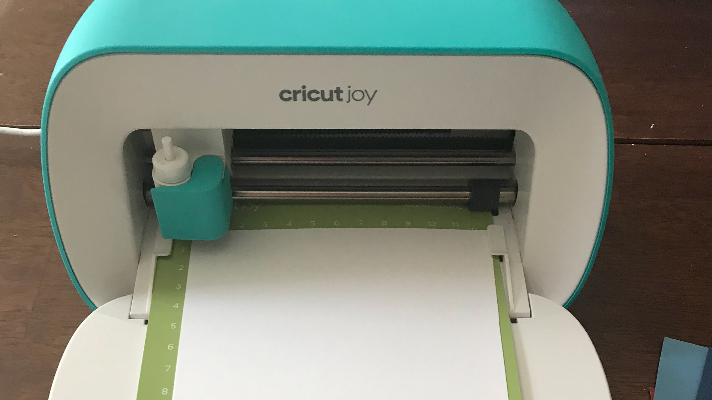 After all the pieces are cut, I like to glue the pieces together that have multi-layers.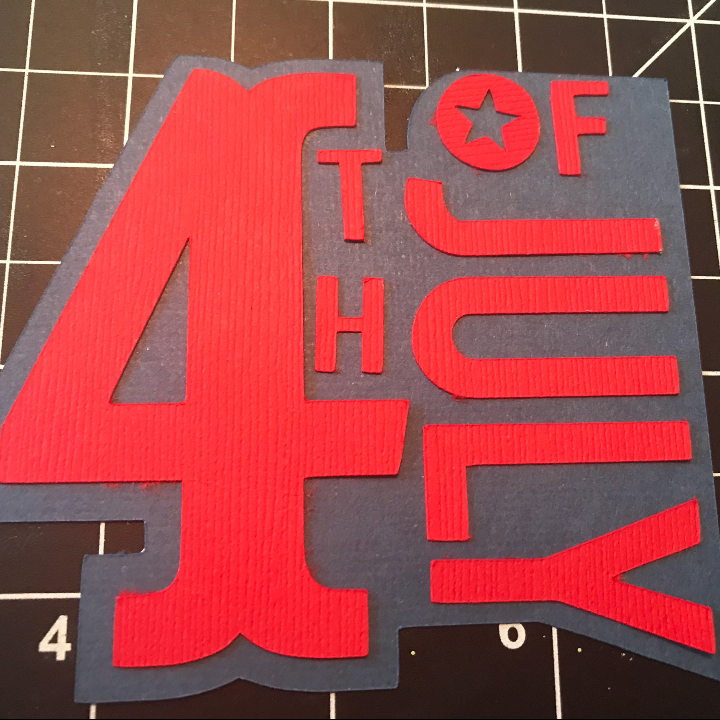 Now it's time to start creating this scrapbook layout. I like to lay out all the pieces before glueing to get an idea of the page. Then I start glueing from the bottom up.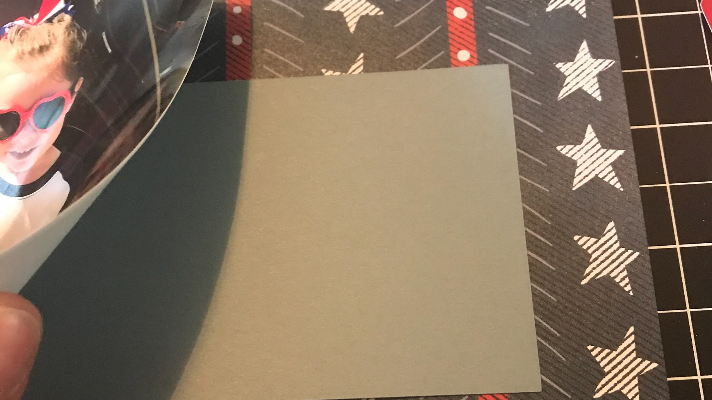 The bottom right picture can only be glue on one side because it overlaps the fireworks.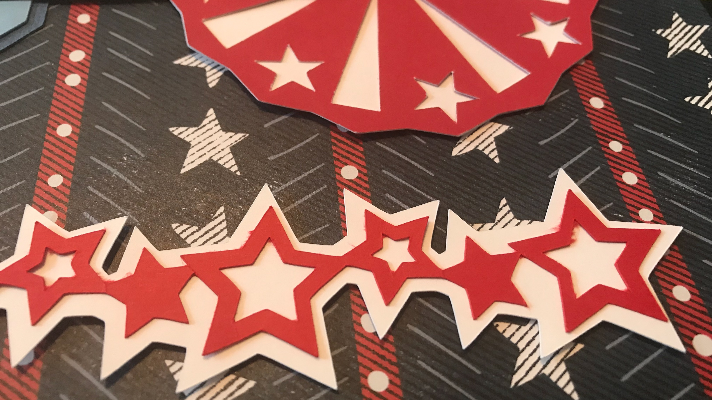 As with all my Cricut scrapbook pages, I like to add some dimension to the design by using 3D foam dots. On this page, I used them on the 4th of July design and the star border at the bottom.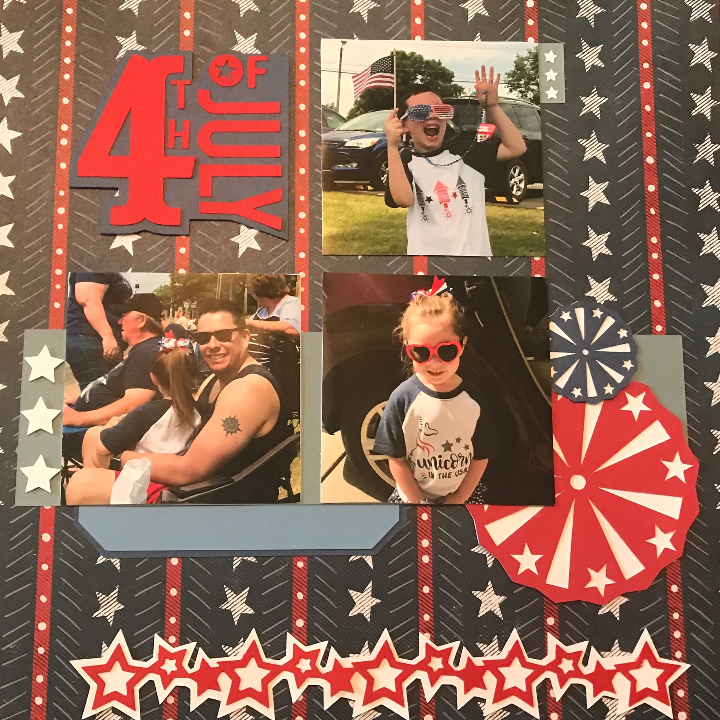 I'm just so happy with this design and the free scrapbook templates in Cricut Design Space because it makes scrapbooking so easy. I can do it in under 30 minutes and the pages look like they took hours.