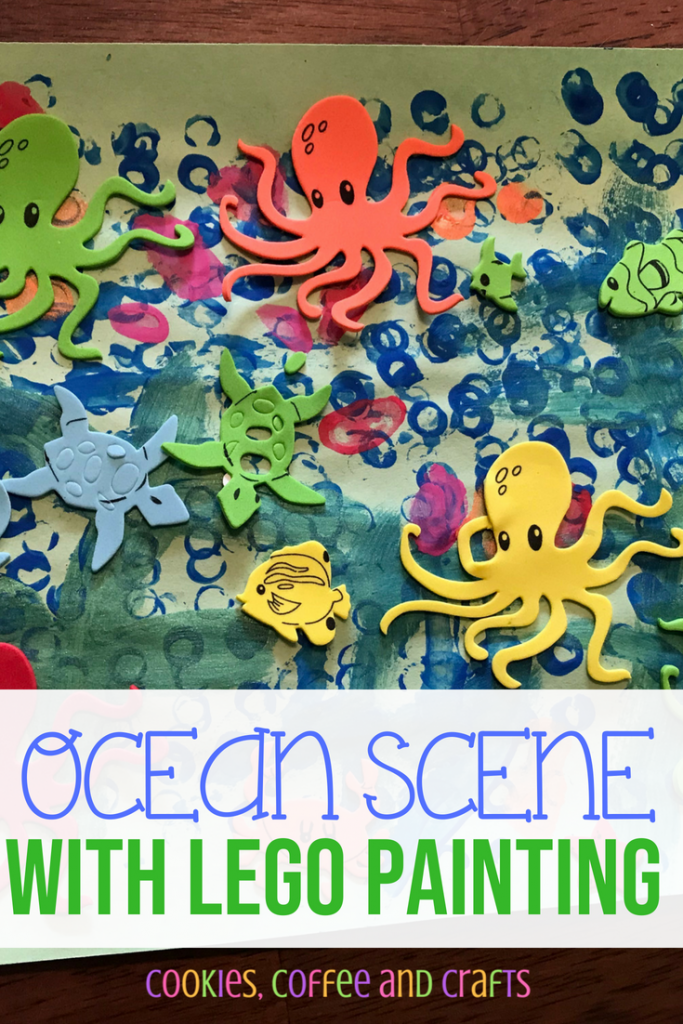 Note: As an Amazon Associate, I earn from qualifying purchases. If you click on a link from Amazon or another of my advertising affliates, I will earn a small commission at no additional cost to you. Please see my full disclosure policy here.
Right now the hottest theme in our house is Oceans! My son loves anything to do with the ocean, coral reefs and sharks. I feel like every week is shark week at our house. My daughter also loves to jump on the ocean theme and loves seahorses. Today was super hot so we stayed inside and made an ocean scene with LEGO painting.
Below are some affiliate links and I may make a commission for purchases made through the following links.
Let's Create an Ocean Scene with LEGO Painting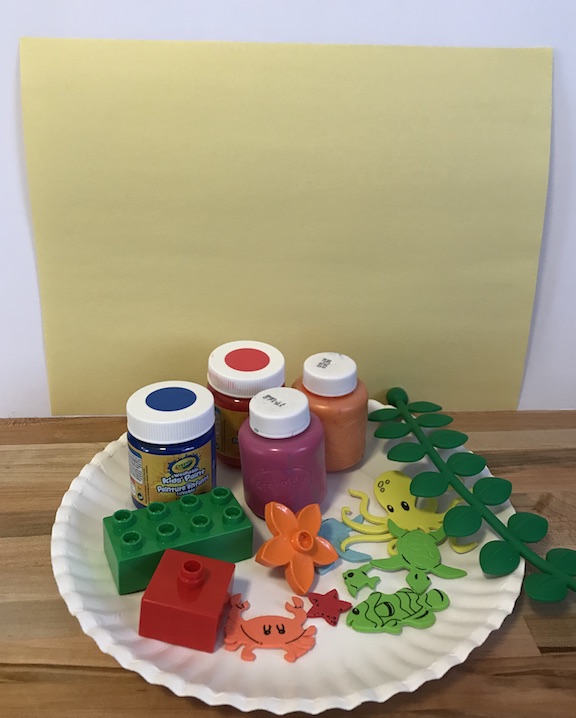 Supplies
Construction Paper
Washable Paint- blue, green, pink, orange, red
LEGO Duplo Rectangle Blocks
Paintbrush
Paper Plate
Foam Ocean Animal Stickers
Start by painting the background of your ocean scene with the LEGO duplo rectangle block in blue paint. The kids loved putting the block into the paint and stamping the LEGO onto the paper. My son said it looked like underwater currents.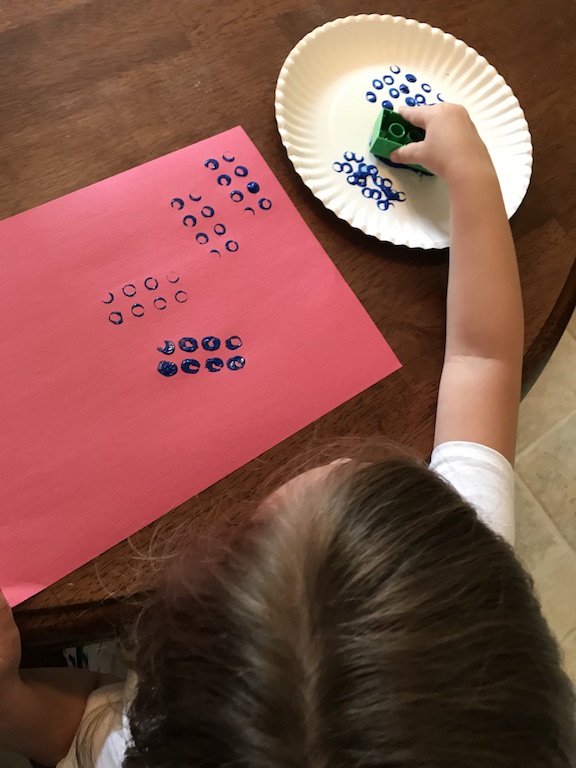 I really thought the square LEGO Brick or the LEGO vine would work for seaweed, but it didn't work out. No problem! Instead we painted seaweed with a paintbrush. I did this as a model for the kids to follow.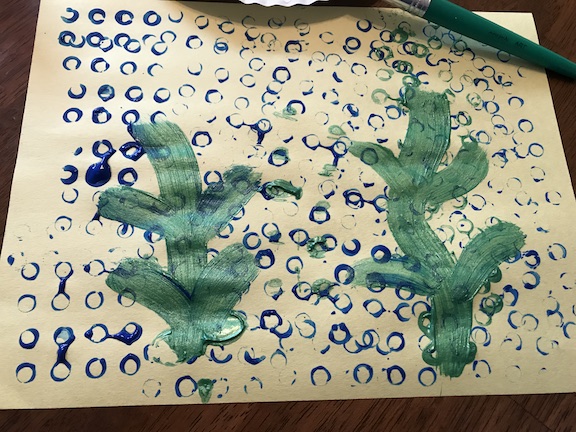 Here is my son's seaweed: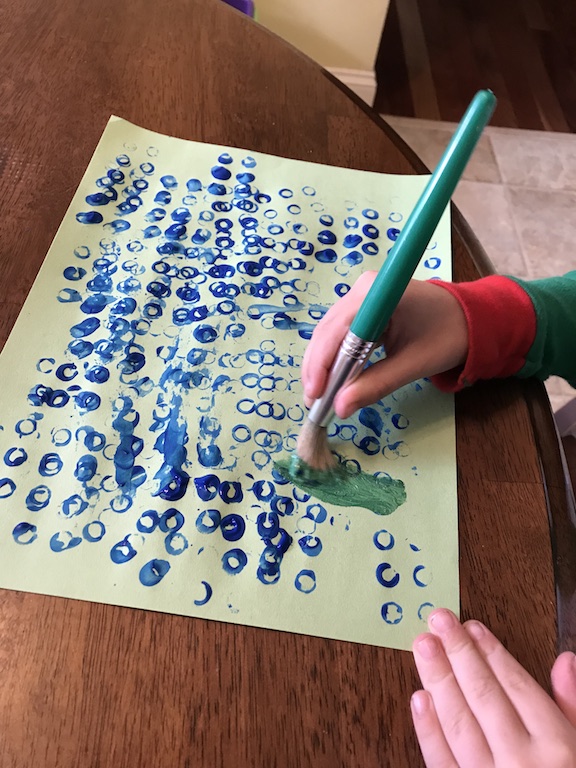 He did a great job painting his own seaweed.

Then here is my daughters seaweed and she did great too!

The ocean was missing it's coral reef. To make a coral reef I put red, orange, and pink washable paint on the paper plate. The kids used their finger tips to dab the paint as corals. My son created some bigger corals by swirling his finger. The kids had lots of fun making the coral. My daughter wanted to use a lot of pink (she's in love with pink right now).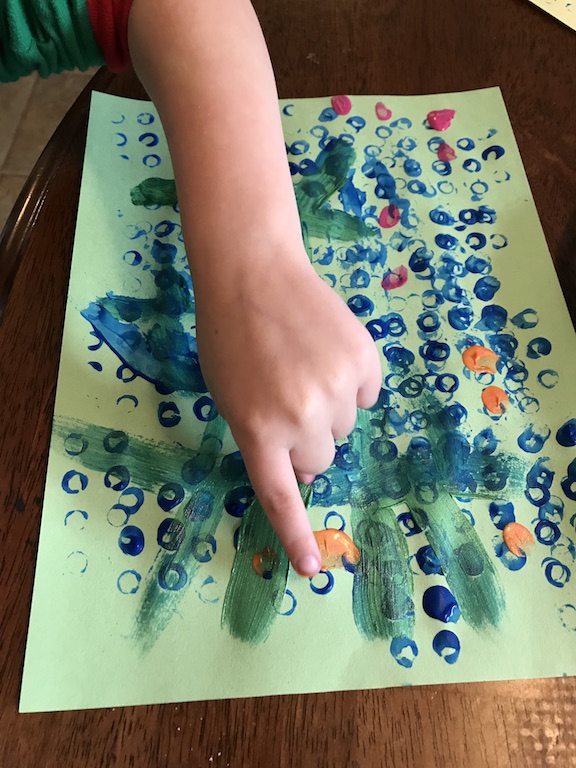 The last step was to add the foam ocean animal stickers. Our ocean animal stickers are at the end of the tub, but it came with a large variety of ocean animals.
My son made his with lots of octopus and named it the Octopus Friends.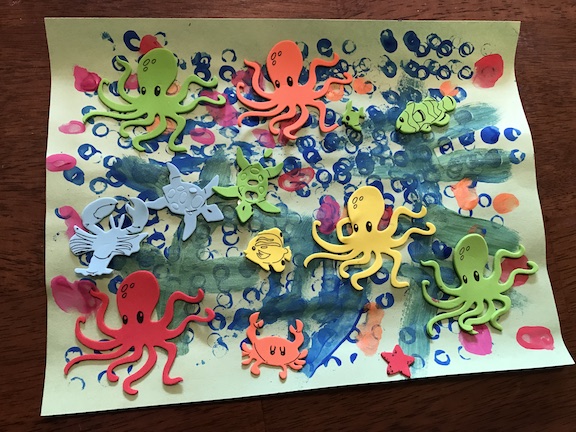 My daughter just had fun peeling off the back of the foam stickers and putting them on her picture. She loves peeling the stickers and it's a great way to practice fine motor skills.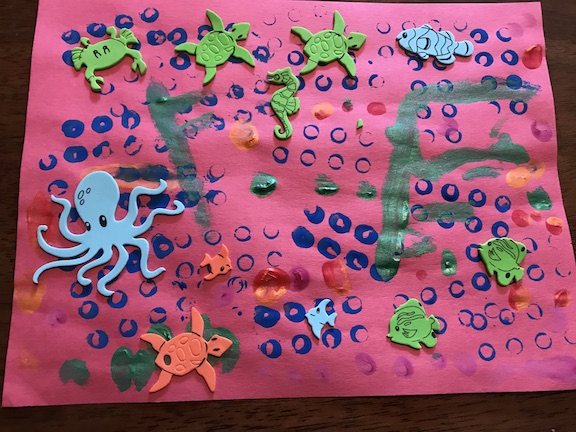 Creating the ocean scene today with LEGO painting was fun! The kids loved all the steps of creating this beautiful ocean scene. Have you ever painted with LEGOS before?
Get a closer view of these underwater ocean scenes!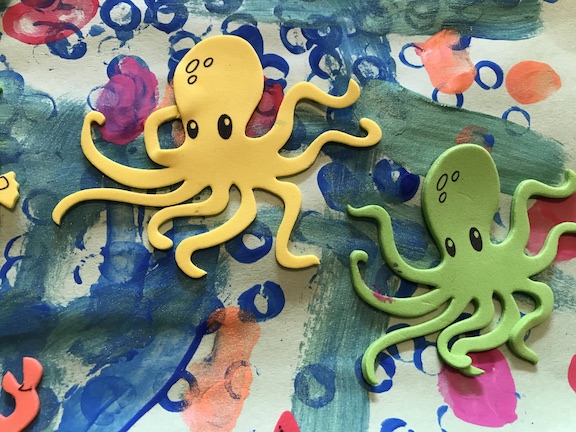 The LEGO painting looks like fish bubbles too.