Organized Bathroom Drawer in 10 Minutes for $1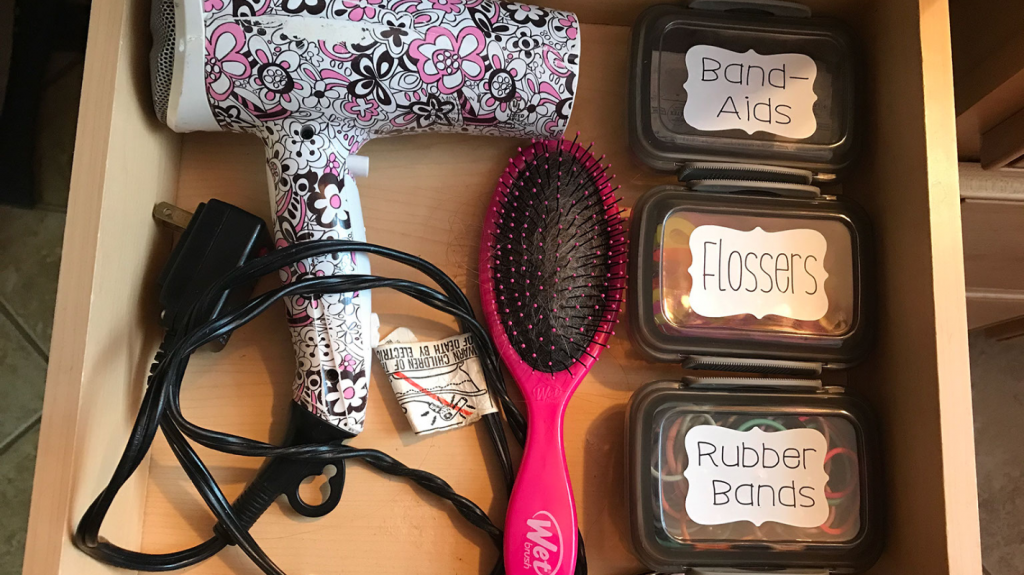 Note: As an Amazon Associate, I earn from qualifying purchases. If you click on a link from Amazon or another of my advertising affliates, I will earn a small commission at no additional cost to you. Please see my full disclosure policy here.
Keeping a small space organized can be tough because not much fits inside of it and it looks messy really fast. Did a messy disorganized drawer in your home just pop into your mind and make you say "yuck." I have the solution for you today that changed my life. Seriously when you see a drawer that's organized with labeled bins, you really feel like your life is in order. For only a $1 my organized bathroom drawer was done in 10 minutes and every time I open it now, I smile.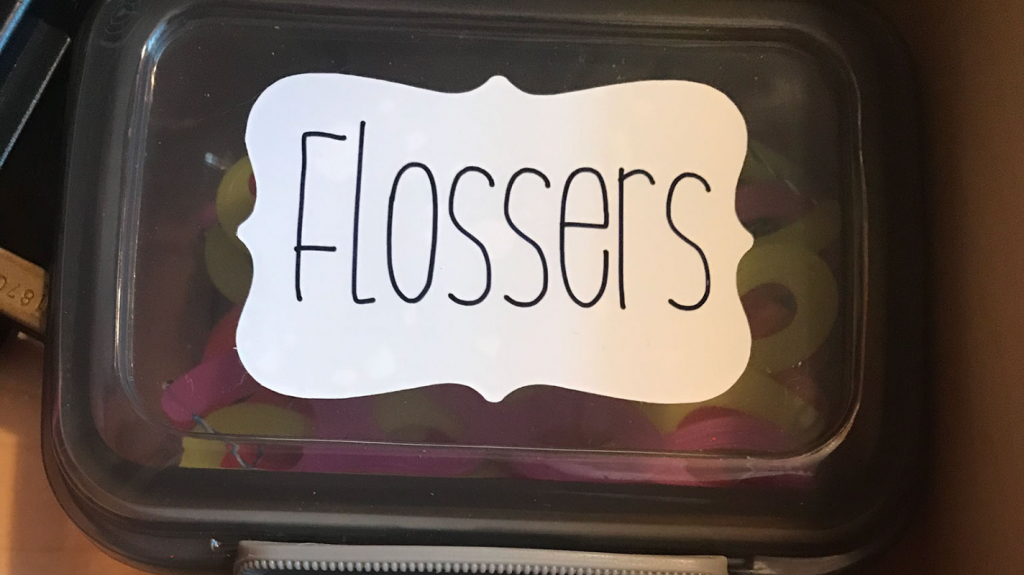 At the Dollar Tree, I grabbed these lock top bins that were 3 for $1. Just perfect for my small bathroom drawer. Honestly I will be going back for more as soon as I make another trip to the Dollar Tree (I'm just waiting a couple days hoping they get more Valentines Day stuff). The thing is these lock top boxes can be used for so much more than your bathroom. For example, one of these would be perfect for my daughters play rings or for toothpicks in the kitchen. Yes they may be small, but sometimes small is exactly what you need.
Another great thing is that they stack nicely on top of each other, so they will work great in a cabinet too. This is a budget friendly DIY organization tip all the way!
Let's Create an Organized Bathroom Drawer in 10 Minutes for $1
Let's get started and remember the worst part about getting organized is the mess that comes first. Empty out the drawer and clean it out. It's amazing how messy a drawer can get.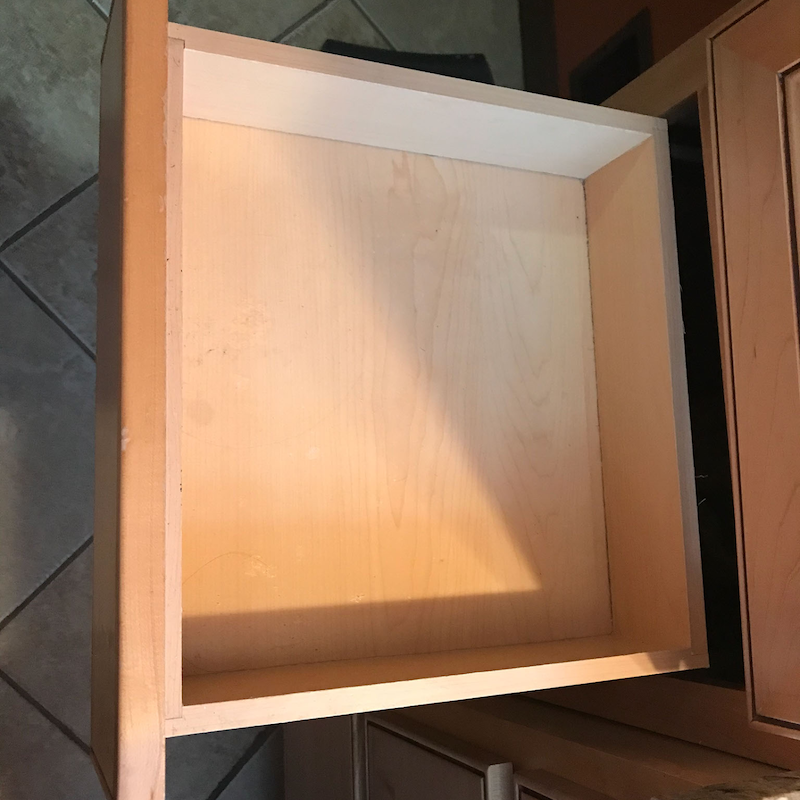 For my drawer, I wanted to use the bins for band aids, rubber bands, and flossers. Band aids are always in high demand at our house and we never seem to have them, when we need them. Oh parenting, this is why I hide band aids in other places. Also the hair rubber bands were everywhere and the drawer was filling with hair too. Then the last of the Dollar Tree bins was for the kids flossers. It's better to have a few than a whole bag available. That's never fun at bedtime when the bag spills everywhere.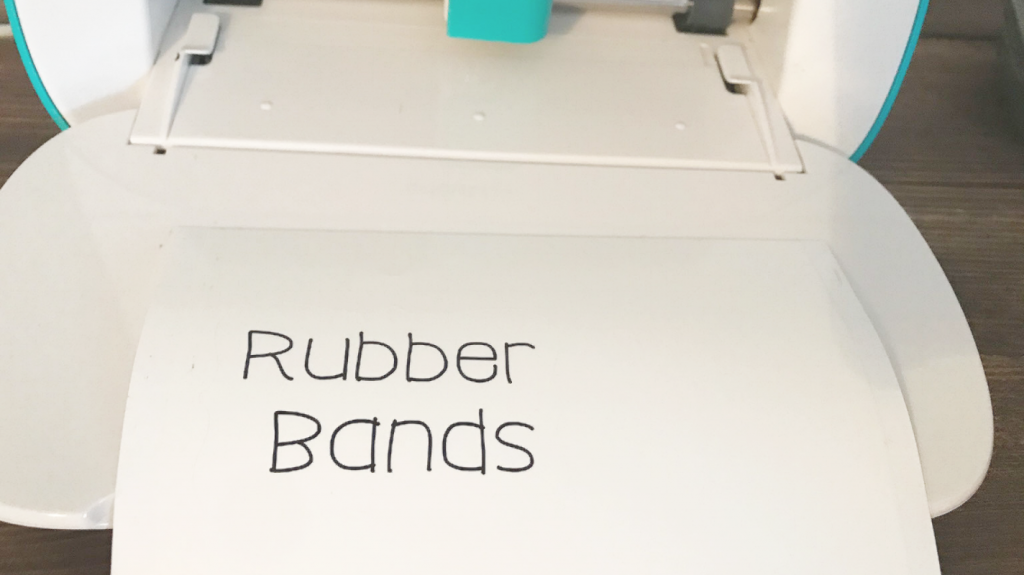 Using my Cricut Joy and the writable vinyl, I easily made labels and added them like stickers to the top of the bins. Here is my step by step makers guide to creating labels . I just want to put labels on everything now, it was so much fun and the labels look so good.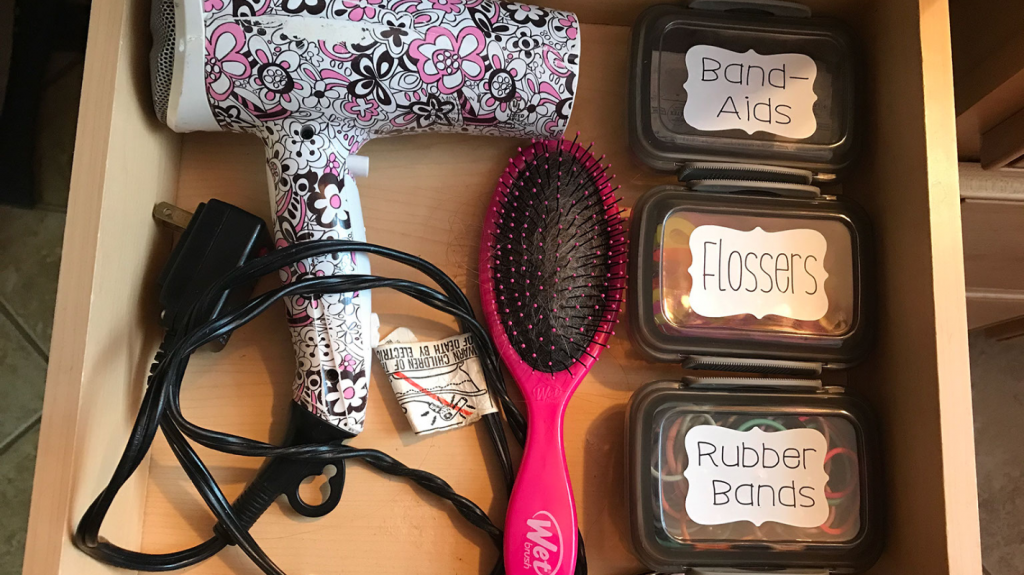 Are you ready to use this dollar store organization hack in your home? It's always good to start small because sometimes it can be overwhelming. The feeling of joy will come over you and you will be ready to tackle another space in your home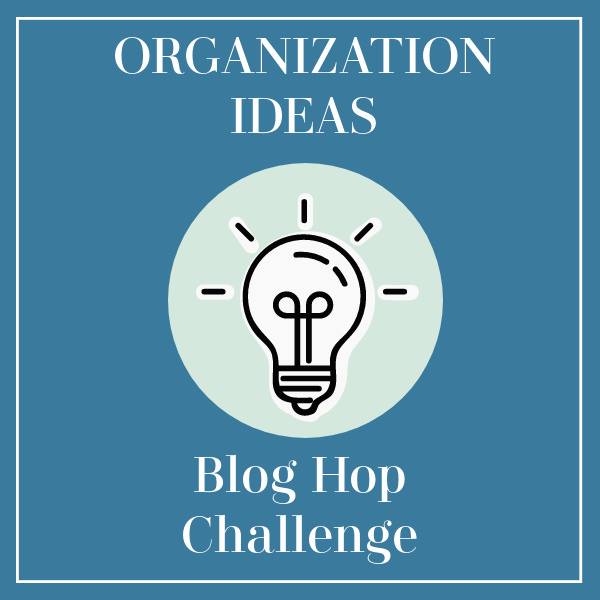 Across the Blvd
Domestic Deadline
Purple Hues and Me
Coastal Bohemian
Slices of Life
Cookies, Coffee, and Crafts
You are invited to the Inlinkz link party!