Photo Organization Ideas for Printed Photos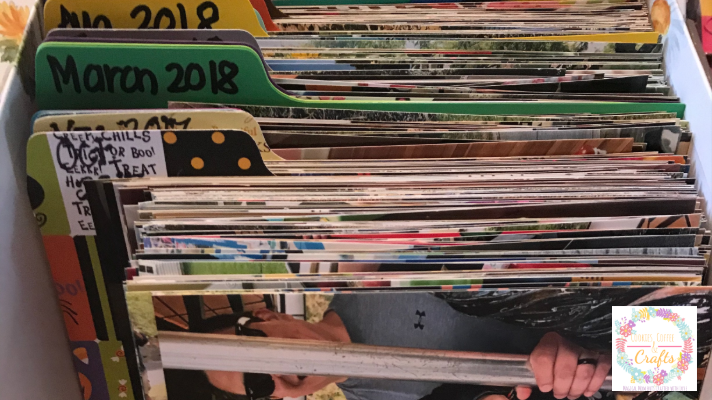 Note: As an Amazon Associate, I earn from qualifying purchases. If you click on a link from Amazon or another of my advertising affliates, I will earn a small commission at no additional cost to you. Please see my full disclosure policy here.
I love to take pictures! Its one of my favorite things to capture a moment in time and to have that memory forever. Since I've had my children my photo collection is huge. This is my photo organization ideas and how I store all of my pictures.
This page contains affiliate links at no extra cost to you. Please see my full disclosure here.
Another love in my life is scrapbooking! I make a family scrapbook for each year and I scrap by months of the year. I put only my favorite photos in the scrapbook and I try to scrap the months right after they happen so I remember funny phrases or anecdotes. So I had to figure out a way to store the other photos. I started with photo albums, but I just had to many pictures. Then when I was at Michaels Arts & Crafts Store, the photo boxes spoke to me and I have been using them ever since. Plus the photo boxes are usually around $2 on sale, which is cheaper then photo albums and are so pretty!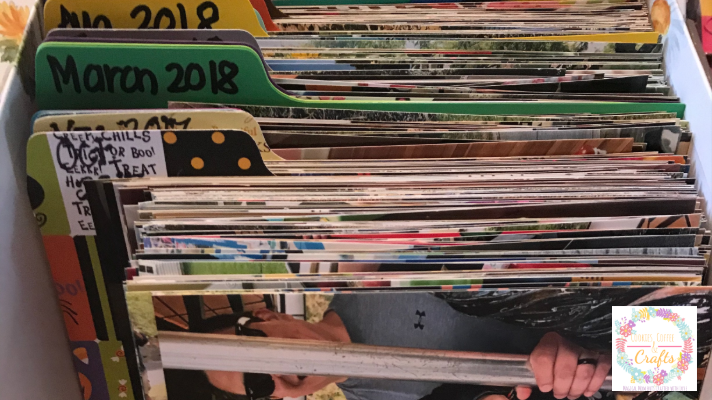 Photo Organization Ideas for your Printed Photos
Each month I print my pictures and I love to use Walgreens because they always have sales. Then I label each picture with the month and year. When my children were smaller I did label each picture with the exact date, but it became to much.
Then on my Cricut Maker I made photo dividers for each month and I write the month and year on them. This is the fun part, sometimes I use themed paper for the month and sometimes just colored card stock.
This has worked out wonderful for me! The photo boxes hold about a year and a half of photos and they are all organized. Plus if you are looking for a photo or a memory, just go to that month or time of year and it's easy to find. It works out great when I go to fill my frames on our photo wall because I go to October and find the new Halloween pictures or I go to April for birthday pictures.
Life can be so busy, but this is an easy way to organize and store memories.