Polar Express Jingle Bell Craft for Kids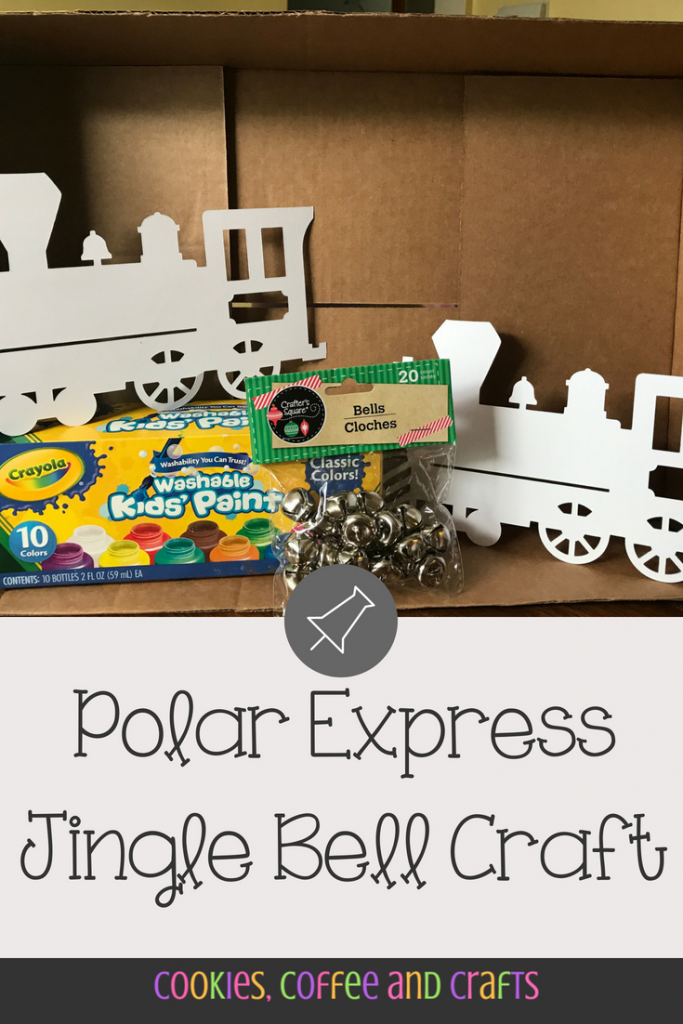 Note: As an Amazon Associate, I earn from qualifying purchases. If you click on a link from Amazon or another of my advertising affliates, I will earn a small commission at no additional cost to you. Please see my full disclosure policy here.
All Aboard! Come join us for a fun Polar Express Day and creating colorful trains by painting with jingle bells. Snuggle in your jammies and have your hot chocolate ready for this unforgettable Polar Express memory Let's have fun creating a Polar Express Jingle Bell Craft.
---
They have all been busy as Elves creating, decorating, cooking and crafting tons of new ideas for you to try this holiday season!
Shirley~Intelligent Domestications I Alli~An Alli Event I Michelle~Our Crafty Mom I Marie~DIY Adulation
Erlene~My Pinterventures I Beverly~Across The Blvd. I Debra~Shoppe No. 5 I Victoria~Dazzle While Frazzled
Megan~C'mon Get Crafty I Michelle~Michelle James Designs I Amanda~Domestically Creative
Deborah~Salvage Sister & Mister I Jeanie~Create & Babble I Sherry~Olives & Okra
Jenny~Cookies Coffee & Crafts I Emily~Domestic Deadline I Bonbon~Farmhouse 40
Leanna~Of Faeries & Fauna I Pam Larmore~P.S. I Love You Crafts I Kelly~North Country Nest I
Marie~The Inspiration Vault I Gail~Purple Hues and Me I Lynne~My Family Thyme I
Karen~Dragonfly and Lily Pads I Trisha~Blowing Away Out West Lorrin~Embrace The Perfect Mess I
Terri~Christmas Tree Lane I Sam~Raggedy Bits I Cyn~Creative Cynchronicity Valeria~Val Event Gal
Yami~The Latina Next Door I Jeannee~Centsably Creative I Tania~Little Vintage Cottage
Lauren~Wonderfully Made I Vanessa~DIY 180 I Kimberly~A Wonderful Thought I
Kim~Everyday Parties I Dru~Polka Dot Poplars
---
My favorite Christmas movie is The Polar Express! I remember when they made this book into a movie and even as young twenty something, I was so excited and couldn't wait to see it! I was like a kid at Christmas all over again and I remember thinking "I can't wait to watch this with my kids someday."
Well that time is here and my munchkins love the movie to. I love the message of believing and how magical Christmas is because my parents made Santa special and made Christmas magical every year. For our special Polar Express Movie Day, we are going to stay in our pajamas, snuggle on the couch, sip hot cocoa, eat something delicious, and watch The Polar Express.
Below are some affiliate links and I may make a commission for purchases made through the following links.
Both of my children love trains, so I thought a train craft would be perfect for our Polar Express Day. They also love jingle bells and I thought to combine the love of trains and jingle bells to create our craft today. This craft is perfect for kids of all ages.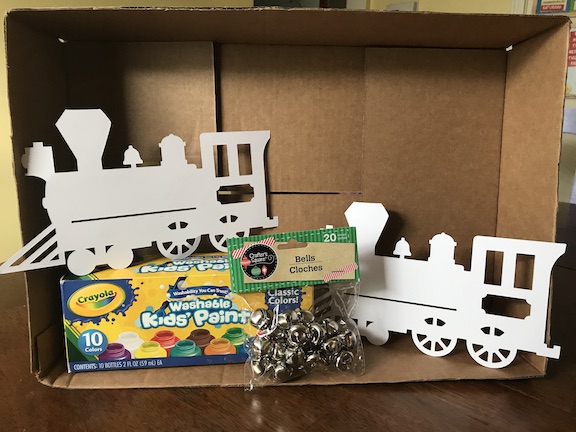 Supplies for the Polar Express Jingle Bell Craft:
Cake Pan/Foil Pan/Cardboard Box
Jingle Bells
Train Cut Out
Paint
Foil, Wax Paper or Parchment Paper
I saved the cardboard box from my son's school fundraiser because it's the perfect size for this project, I just cut off the top of the box and added parchment paper (I ran out of foil yesterday) to the bottom of the box to collect the paint.
For the train cut out, you can print one or trace one or draw one. I used my Cricut Explore Air Wireless Cutting Machine
to cut out the shape of the train and made it on white card stock. For the jingle bells, I purchased a bag at the dollar store and we already had Crayola Wash Paint Size 10ct Crayola Washable Kids Paint
.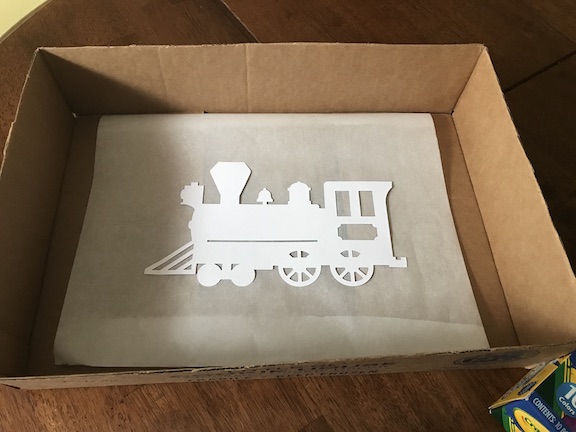 Then I let my munchkins choose the colors they wanted for their train and put some paint on top of the train in the box. Then we added some jingle bells. The Crayola Wash Paint Size 10ct Crayola Washable Kids Paint
comes out thick, so I would suggest watering it down a little before adding it to the train because sometimes the bells got stuck.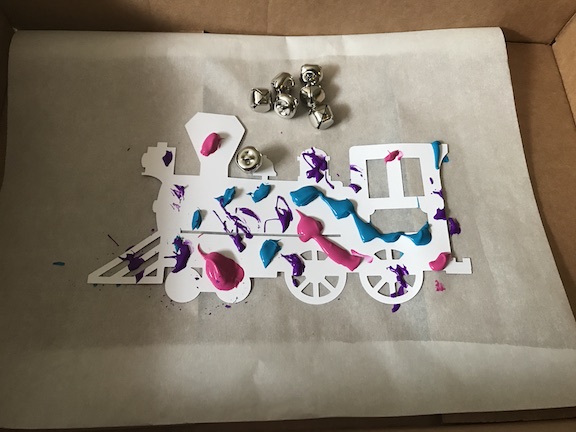 We sang Christmas Carols as they rolled the jingle bells around to create the train. Here is an action shot of one of the munchkins shaking, rolling, tipping the box as they painted with the jingle bells.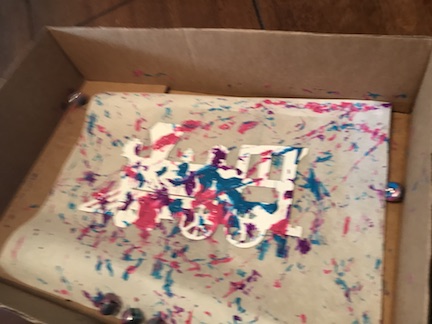 Here are the finished Polar Express Jingle Bell trains. The munchkins loved it and can't wait to paint with jingle bells again. We are going to create a whole train now. This craft would be fun for a Polar Express Party to!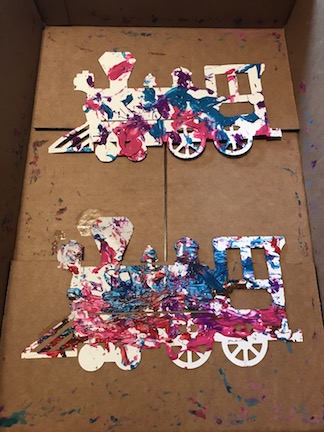 ---
Be sure to visit our fellow 12 Days of Christmas Bloggers below for even more creative ideas this holiday season!