Pretty Floral Spring Sign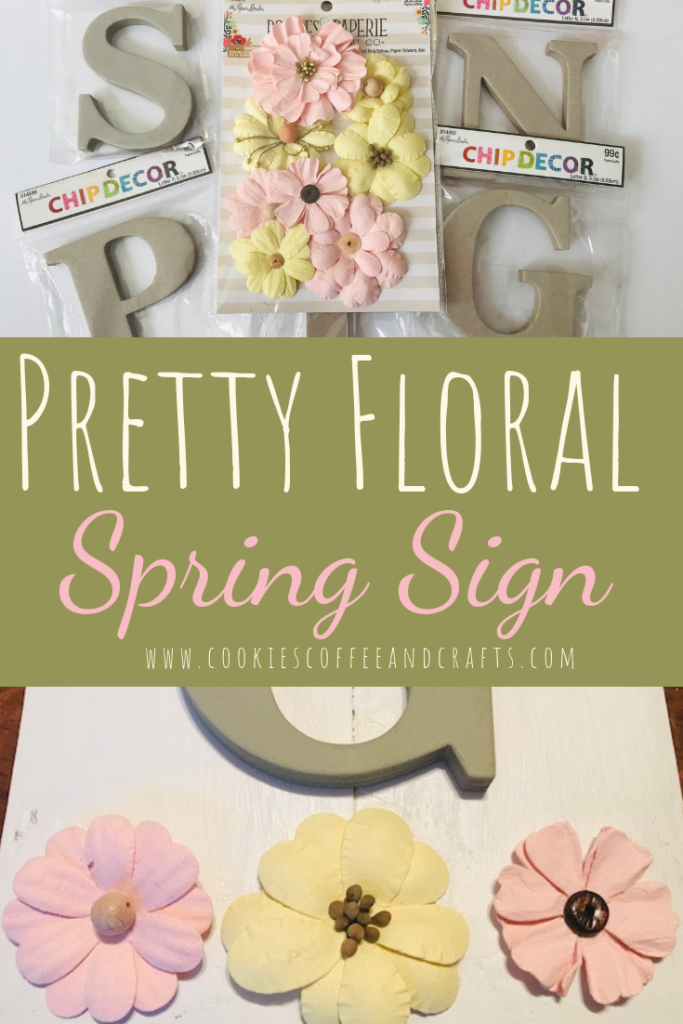 Note: As an Amazon Associate, I earn from qualifying purchases. If you click on a link from Amazon or another of my advertising affliates, I will earn a small commission at no additional cost to you. Please see my full disclosure policy here.
Do you walk around the stores, thinking I can make that? Or maybe snap a photo of signs you would like in your home? Join the club because that's me. I saw this spring sign at the craft store and knew I could create it. This spring sign has pretty neutral tones and its simplicity makes it beautiful.
This post contains affiliate links which means I may make a small comission of any sale that is made by clicking on any of the products with no cost to you. Your support is greatly appreciated.
Supplies
Wood Pallet
White Paint
Green Paint-Sherwin Williams Zeus
Chip Decor Letters for Spring
Hot Glue Gun/Glue
Florals
Once I get pass the mud and mess of spring, I can see the beauty. Spring is a beautiful time as the earth awakens after winter. The buds on the trees, the green grass, and the flowers beginning to bloom. I want my sign to encompass that beauty.
Let's Create a Pretty Floral Spring Sign
To get started I painted my boards white and gave it a light sanding. My husband took apart a pallet and nailed these boards together to create my sign, but you can buy something similar here
.
I went into Hobby Lobby to just get decorative Easter Eggs for an upcoming wreath (so check back soon), but I had to see what else they had. I'm so happy that I did! I found the chip decor letters and the florals for 50% off, which is awesome! Seriously this sign ended up costing about $6 and if you've seen similar signs at the craft stores/home decor they cost a lot more than that. My spring sign is on trend this year!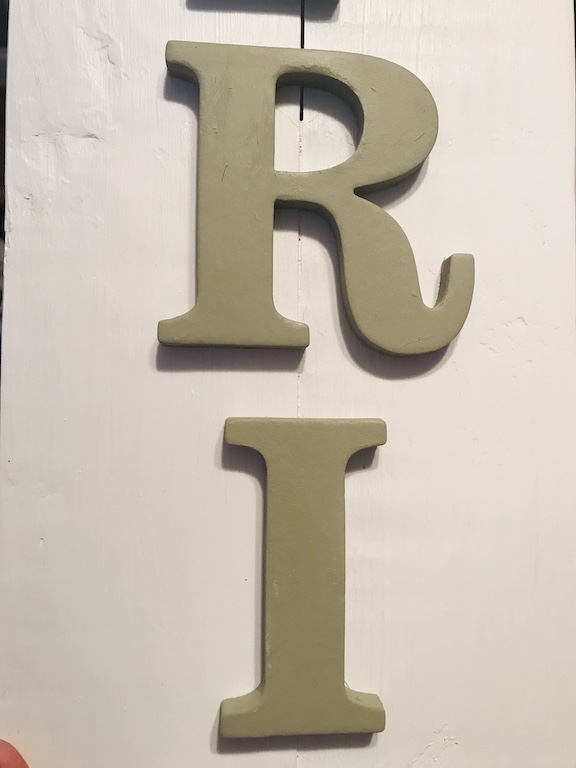 I painted the letters for spring with the Zeus from Sherwin Williams and gave them a light sanding. I really wanted this sign to be in muted, natural tones for Spring.

After everything was completely dry, I positioned the letters and flowers on the sign.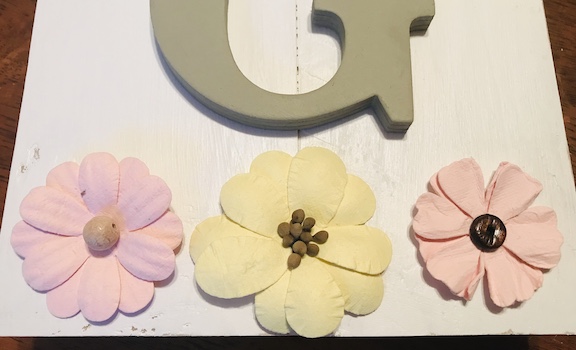 The flower have such pretty centers from wooden beads to buttons, how cute! Then I hot glued everything to the sign.
It's so pretty! I like adding vertical signs to give my decor some height. This sign can also be hung too. I might have to make a seasonal collection of these or make them reversible.