Homemade Shamrock Sign for $2 from the Dollar Tree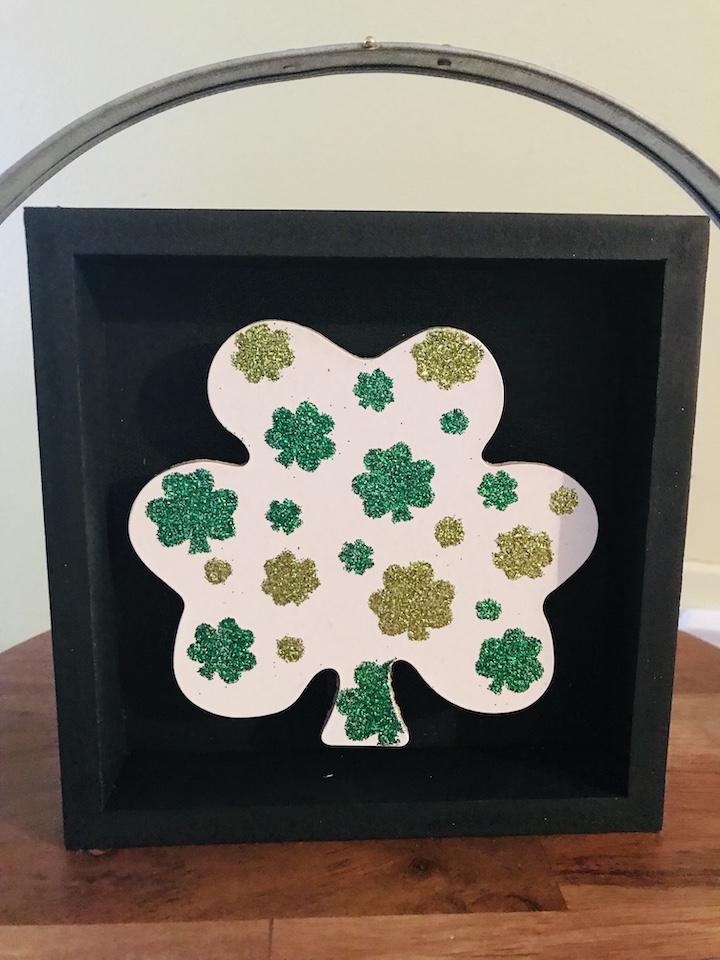 Note: As an Amazon Associate, I earn from qualifying purchases. If you click on a link from Amazon or another of my advertising affliates, I will earn a small commission at no additional cost to you. Please see my full disclosure policy here.
It's time for another dollar store craft and I love these! The dollar store has so many items that are on trend, but just need a little upgrade or make it to fit your style. This one is with supplies all from the dollar store, except for the black paint. St. Patrick's Day is coming soon and I fell in love with this glitter homemade shamrock sign and I'm going to show you how to make it!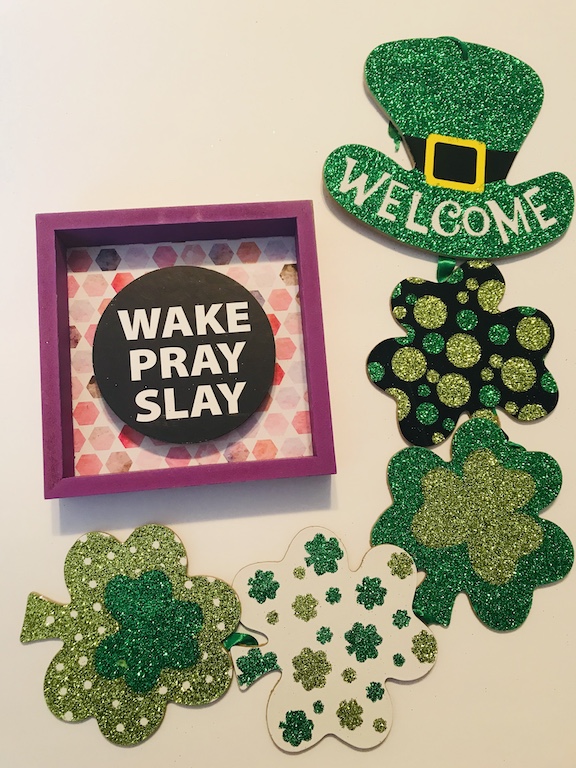 Supplies for Easy St.Patrick's Decoration from the Dollar Tree
Square plaque from the Dollar Tree
St. Patrick's Day Sign from the Dollar Tree
Black Craft Paint
Foam Brush
Small pieces of wood/foam board
Let's Create a Glitter Homemade Shamrock Sign from the Dollar Store
These square plaque signs are very popular right now and I have seen many of them at the craft store and home decor stores. I was so excited when I saw this at the Dollar Tree. It was randomly tossed in with the picture frames and it was the only one I could find. I am going to go on the hunt for a couple more. I created this sign for $2 and the ones I looked at to buy were between $10-$15. After I looked at the price, I knew I could make it a lot cheaper.
To get started, take out the circle from the center of the plaque (just use your muscles and pull). I'm going to add this to my craft stash because you never know when you could use it. As you can see, I tried to pull off the background, but realized it just wasn't going to work. Don't worry about that centerpiece being pulled off because the shamrock will cover it.
Then paint the entire plaque black. At first I didn't think the background would paint, but after a couple coats it looked great. If yours doesn't look great, just add paper to the background. This is the first layer and I didn't think it was going to work, but the second coat covered great, and a few touch ups for a third on the inside.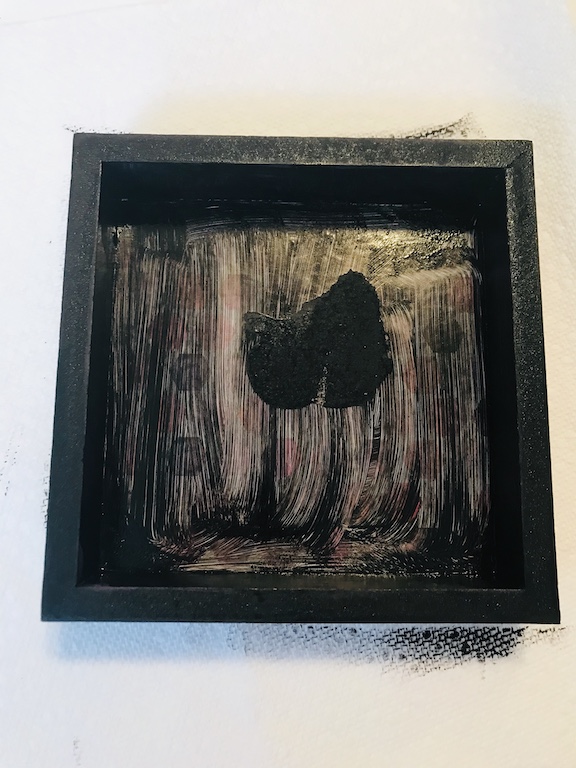 To give the glitter shamrock that 3D pop look, I used small pieces of plywood to give it that look. You could cut foam board, paint sticks or popsicles sticks to make it 3D. I used wood glue to glue the plywood and the shamrock to the plywood.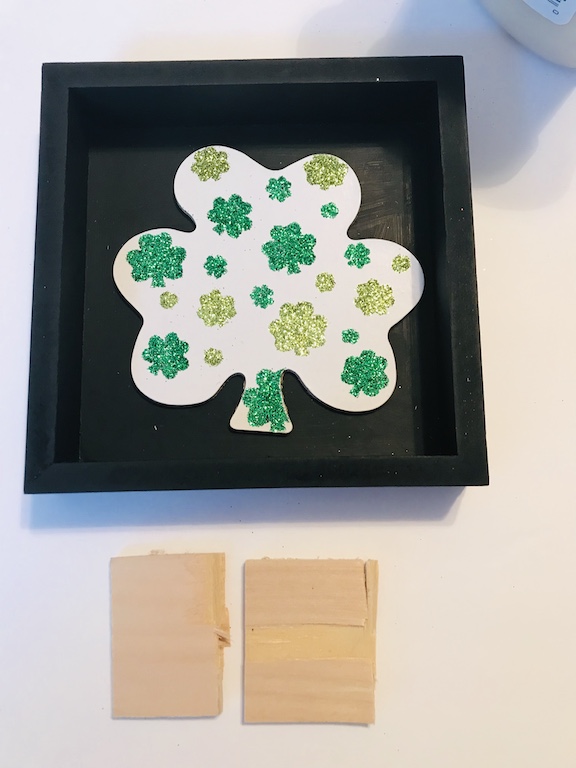 How cute is this for $2? I love it and it matches my Glittery Lucky Charm Sign perfectly!