Repurposed Cutting Board Project from the Thrift Store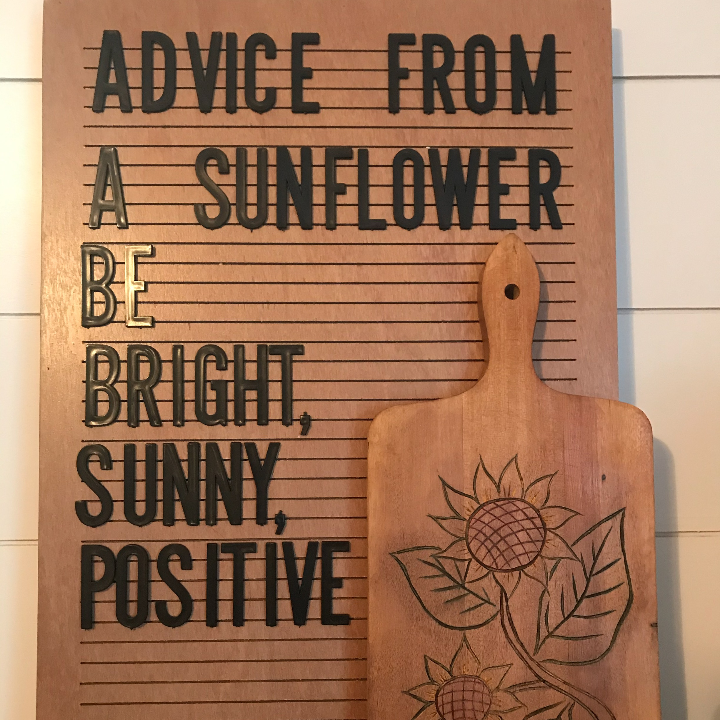 Note: As an Amazon Associate, I earn from qualifying purchases. If you click on a link from Amazon or another of my advertising affliates, I will earn a small commission at no additional cost to you. Please see my full disclosure policy here.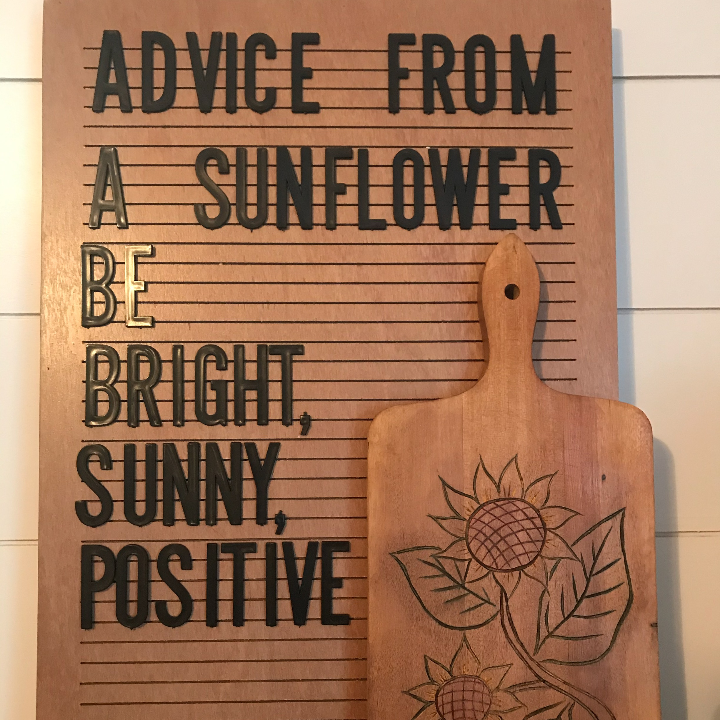 I have two of these older thrift store butcher block cutting boards in my basement for awhile now. I had hoped to find another, but I've decided I'm down waiting. Who wants to bet I find one the next time I go? This one had a really cool sunflower design engraved in it. It needed some cleaning up and I made this sunflower sign with it. Creating a sign is a good way to upcycle a repurposed cutting board.
My thrifty blogging friends are all sharing a thrift store find today and you must check out the makeovers at the end.
Across the Blvd
Purple Hues & Me
Southern Sunflowers
Chas' Crazy Creations
Cookies, Coffee, & Crafts
Comfort Spring
The cutting board had a price tag that said $2.39, but I may have gotten it for 50% off because I always try to shop the color of the week. What a deal right?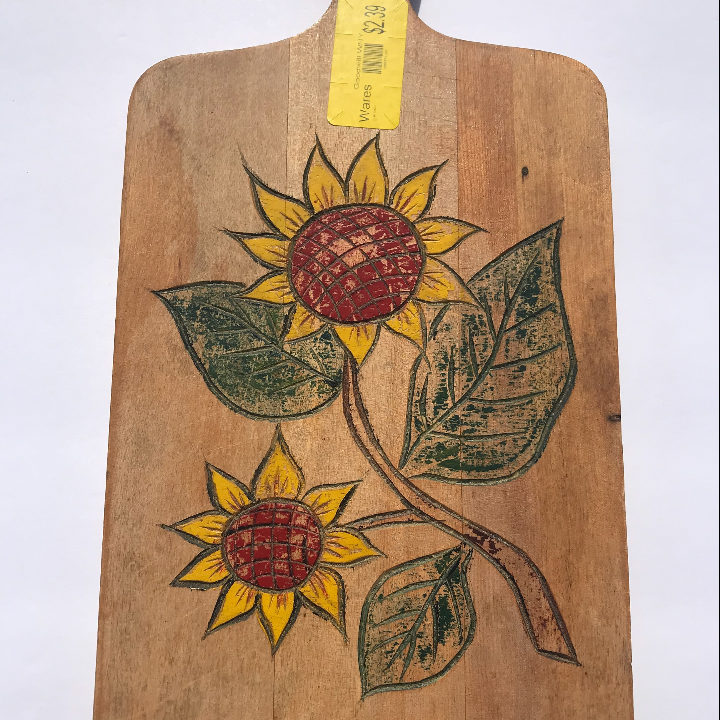 Materials for a Thrift Store Project Idea
Thrift Store Butcher Block Cutting Board
Rigid Sander
Folkart Antique Wax
Lint Free Cloth
Let's Create a Sunflower Sign on a Repurposed Cutting Board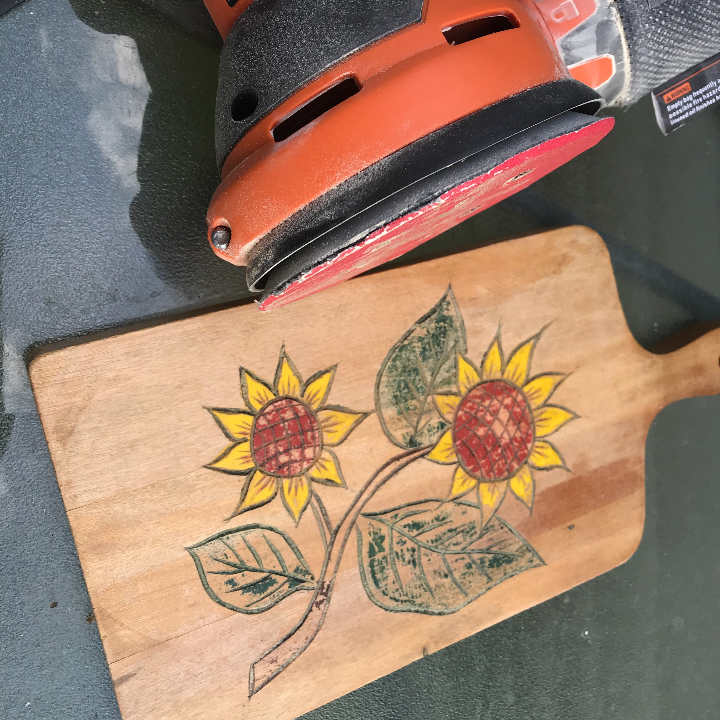 To get started I cleaned the wooden butcher block cutting board and gave it a good sanding all over. The green of the leaves was just awful to me. I really do not like that green color.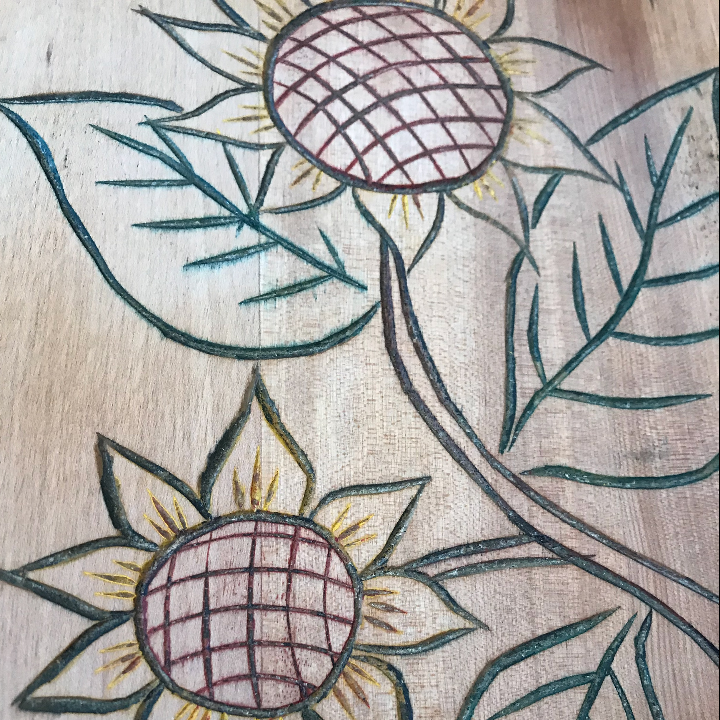 No matter how much I sanded, it was not going to come out of the grooves. I also didn't want to spend hours removing the paint from it either. I just needed the green to not be so green.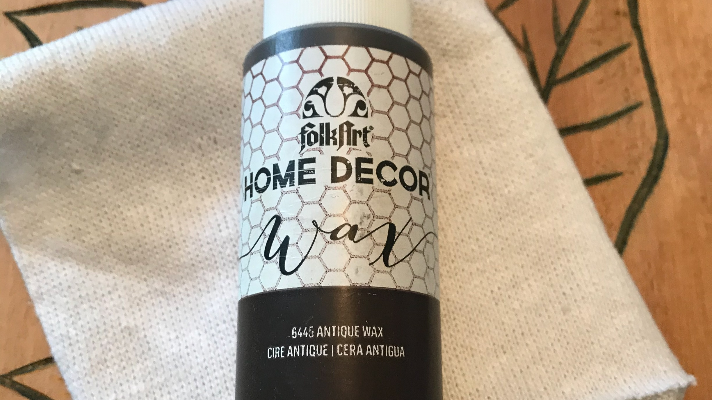 Using the Folkart Antique Wax was a good idea to tone the green down and to give it a nice rustic look. On the bright green spots, I added the antique wax right on it and let it soak in. Then I wiped it off.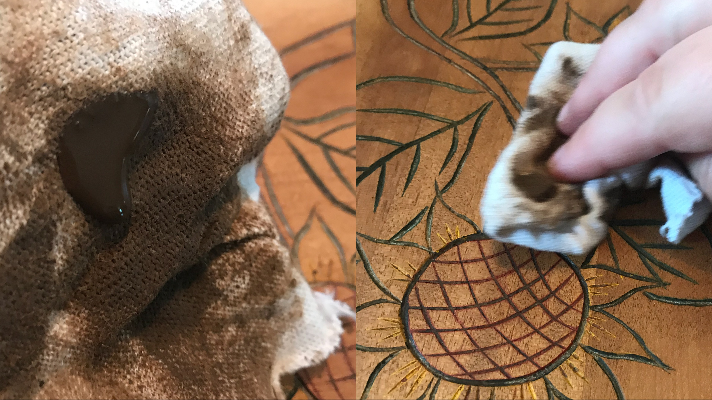 On the flowers and the stem, I put Folkart Antique Wax on the lint free cloth and wiped it on and off. I didn't want those areas super dark.
For a cohesive look, I wiped antique wax all over it and wiped it off again. When using the wax, let it dry 24 hours and then buff it with a lint free cloth.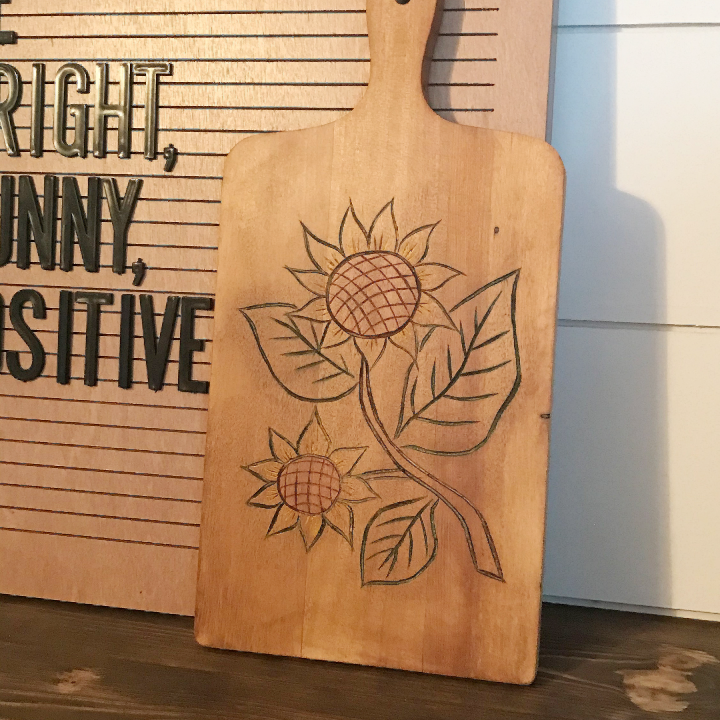 This sunflower cutting board keeps its vintage charm, the beautiful sunflower decor and gives it a new use.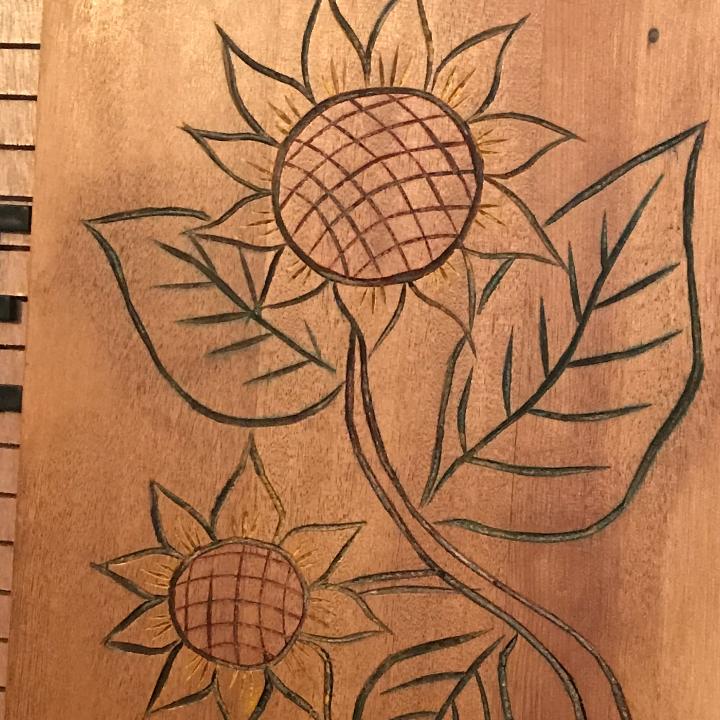 I'm loving my new, cheap and easy sunflower sign. It's perfect. I love the mix of the old and the new.
You are invited to the Inlinkz link party!