Strawberry Jamborees Christmas Cookies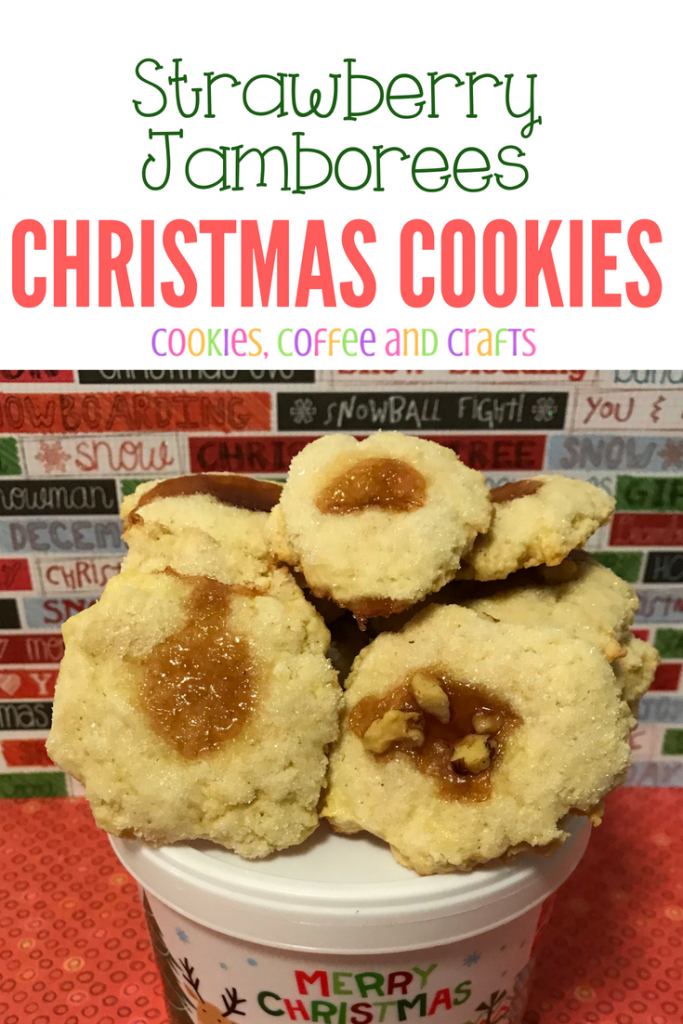 Note: As an Amazon Associate, I earn from qualifying purchases. If you click on a link from Amazon or another of my advertising affliates, I will earn a small commission at no additional cost to you. Please see my full disclosure policy here.
My mom is one of those crazy Christmas cookie bakers every year and makes so many different types of cookies, but my favorite is the Strawberry Jamborees Christmas Cookie. My mom calls them the "ugly Christmas cookie." They are not beautiful because sometimes the jelly runs off the cookie, but taste amazing. I love the sugar on the cookies mixing with the strawberry jam and the sugar gives it a delicious crunch when you bite into them. I prefer them without nuts, but you can add walnuts for a nutty flavor. I was so disappointed last year because my mom made these cookies differently and they didn't have that sweet strawberry taste and I was so sad when I bit into one.
Another great thing about these cookies, is you can use any type of jam you like, raspberry, orange marmalade, blackberry, etc. I used the Smuckers Simply Fruit Strawberry Spread (it's my favorite).
---
They have all been busy as Elves creating, decorating, cooking and crafting tons of new ideas for you to try this holiday season!
Shirley~Intelligent Domestications I Alli~An Alli Event I Michelle~Our Crafty Mom I Marie~DIY Adulation
Erlene~My Pinterventures I Beverly~Across The Blvd. I Debra~Shoppe No. 5 I Victoria~Dazzle While Frazzled
Megan~C'mon Get Crafty I Michelle~Michelle James Designs I Amanda~Domestically Creative
Deborah~Salvage Sister & Mister I Jeanie~Create & Babble I Sherry~Olives & Okra
Jenny~Cookies Coffee & Crafts I Emily~Domestic Deadline I Bonbon~Farmhouse 40
Leanna~Of Faeries & Fauna I Pam Larmore~P.S. I Love You Crafts I Kelly~North Country Nest I
Marie~The Inspiration Vault I Gail~Purple Hues and Me I Lynne~My Family Thyme I
Karen~Dragonfly and Lily Pads I Trisha~Blowing Away Out West Lorrin~Embrace The Perfect Mess I
Terri~Christmas Tree Lane I Sam~Raggedy Bits I Cyn~Creative Cynchronicity Valeria~Val Event Gal
Yami~The Latina Next Door I Jeannee~Centsably Creative I Tania~Little Vintage Cottage
Lauren~Wonderfully Made I Vanessa~DIY 180 I Kimberly~A Wonderful Thought I
Kim~Everyday Parties I Dru~Polka Dot Poplars
---

Recipe:
3 cups of flour
1 cup of sugar
1 1/4 c of butter
1 tablespoon of milk
2 eggs
2 tablespoons of vanilla
1/2 c finely chopped walnuts (optional: add this to the top of the cookie with the jam on the cookie sheet)
Strawberry Jam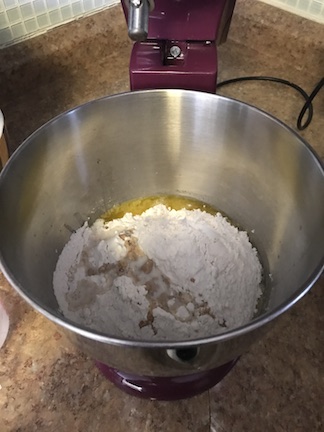 in a large bowl mix everything together
mix well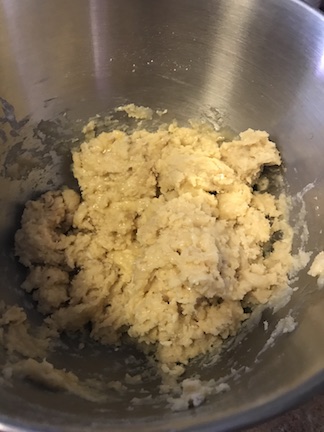 drop onto the cookie sheet with a tablespoon (I always use parchment paper when I bake cookies on my cookie sheets)
* flatten with a glass dipped in sugar (coat the bottom of the glass with butter and then dip in sugar to flatten the cookie)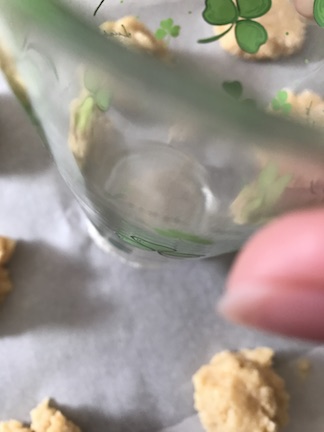 add a small amount of jam to the center of each cookie, you can make a small indent in the cookie and place the jam and walnuts- I used a small baby spoon to put the jam on the cookies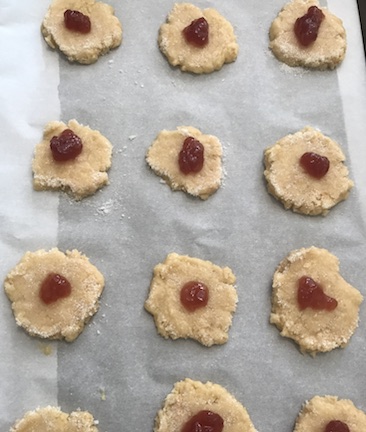 Bake at 375 for about 8-10 minutes, makes about a dozen and a half cookies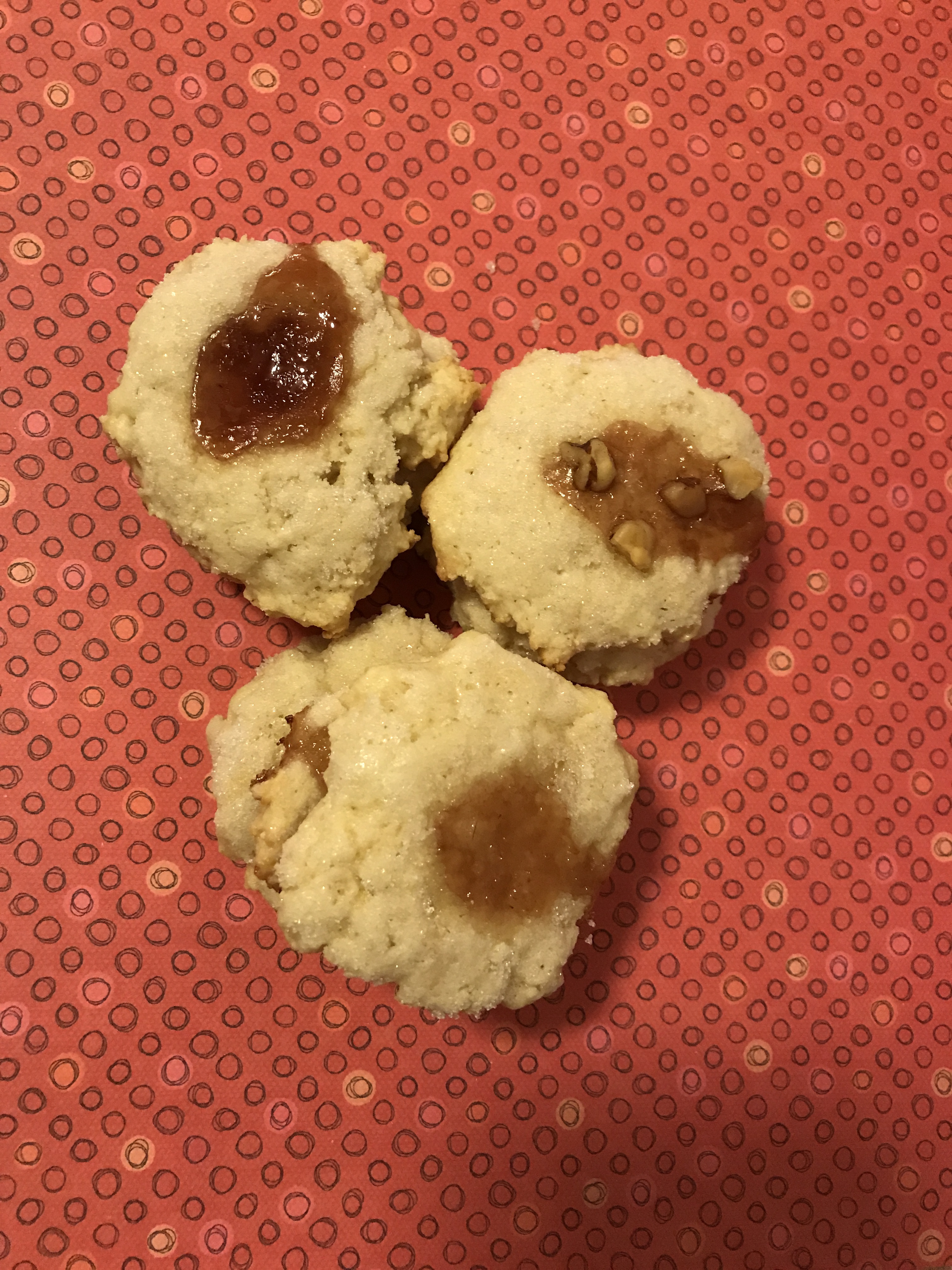 Enjoy these delightful cookies with a sweet, strawberry taste with a sugary crunch when you bite into them. Having one with a hot cup of coffee was my delectable pleasure after I baked them. Christmas cookie calories don't count right?
Merry Christmas and enjoy your holiday season!
---
Be sure to visit our fellow 12 Days of Christmas Bloggers below for even more creative ideas this holiday season!