Thanksgiving Decoration Idea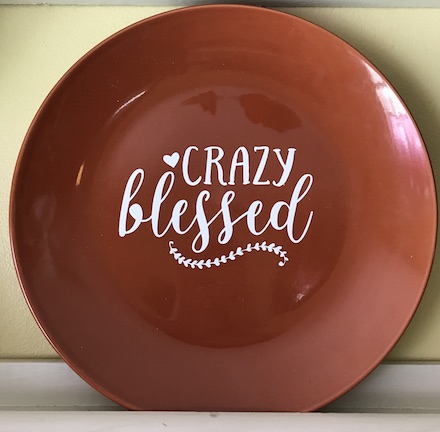 Note: As an Amazon Associate, I earn from qualifying purchases. If you click on a link from Amazon or another of my advertising affliates, I will earn a small commission at no additional cost to you. Please see my full disclosure policy here.
This is my newest Thanksgiving decoration this year and it only takes about 10 minutes to make. I have this shelf in my kitchen that was my Grandmas and it's made for plates. The shelf is so special to me because my Grandpa built it and it's a huge reminder of them. I love that it hangs next to my table just as it did at my Grandmas house. Ok enough of that because I am starting to tear up.
Below are some affiliate links and I may make a commission for purchases made through the following links.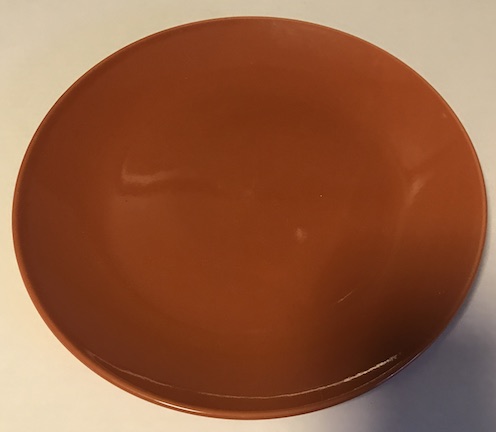 Let's Create a Thanksgiving Decoration with Dollar Tree Plates
The hardest part of this project was choosing the sayings to go on the plates. There are just so many good ones for Thanksgiving. I found the plates at the Dollar Tree in this pretty orange mid-tone color thats perfect for fall. I am on the Dollar Tree hunt for one more because it would look better with 3, but so far no luck.
I chose this one "Crazy Blessed" from LoveSVG and Give Thanks. If you are looking for free svg, this is my Ultimate List of Free SVG Cut Files.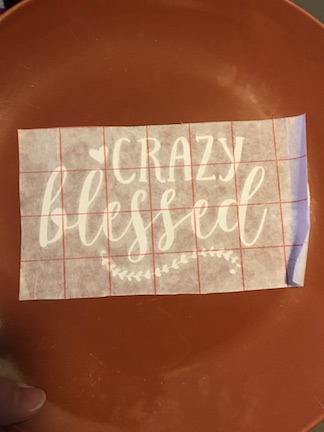 I love the "Crazy Blessed" because I am truly blessed, but my life is crazy with 2 small children, 2 pomeranians, a cat, and a husband who loves to cause shenanigans (I think he makes the most craziness). This is perfect for our home, then of course "Give Thanks" since it's Thanksgiving Time.
First I made sure the plates are clean and ready to create with. Then using my Cricut Explore, I cut out the SVG files using white Oracal 651 vinyl
. I used the center circle of the plate (about 5inches by 5 inches) to size my sayings.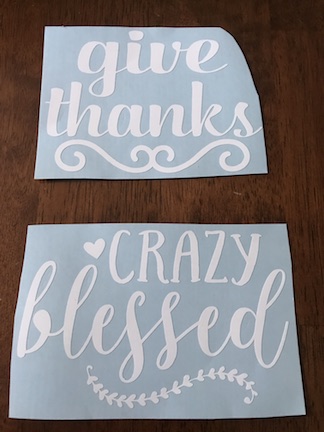 Then I weeded the vinyl and used transfer paper to put it on the plates.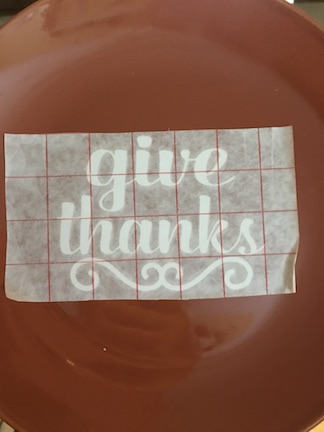 These plates are unique and fit our home, personalities, and decor perfectly, which is why I love creating decorations.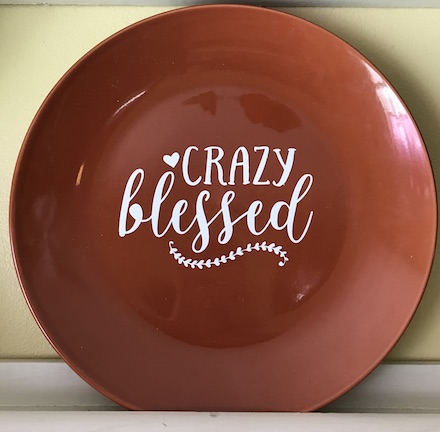 I hope you and your family have a wonderful Thanksgiving filled with love, blessings, and pie!