The Best Paint Station for Kids- No Spill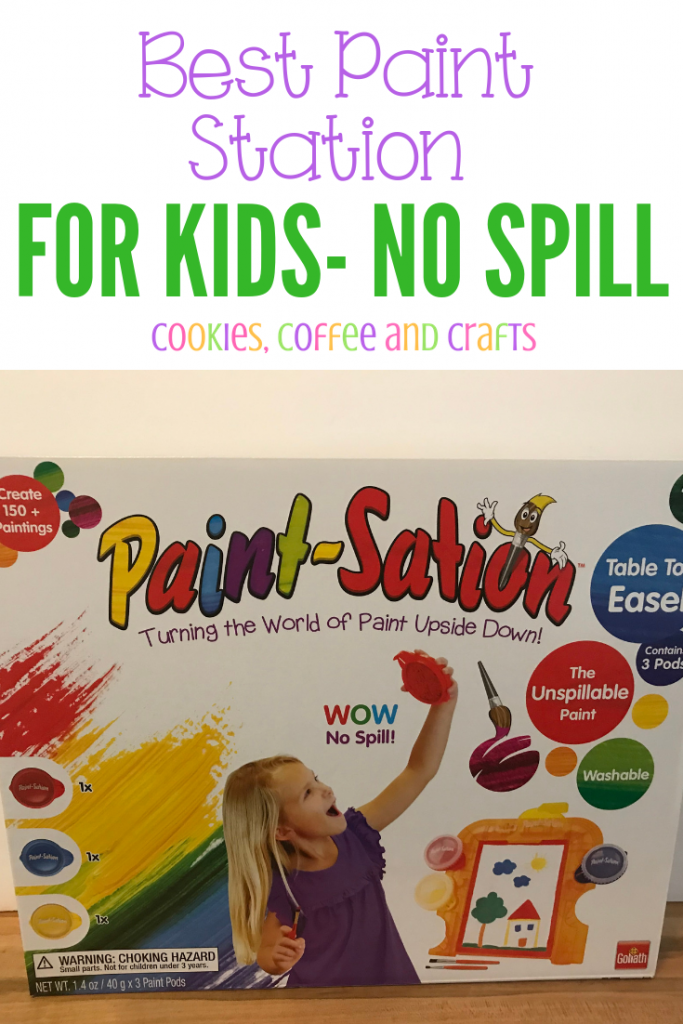 Note: As an Amazon Associate, I earn from qualifying purchases. If you click on a link from Amazon or another of my advertising affliates, I will earn a small commission at no additional cost to you. Please see my full disclosure policy here.
My kids love to paint and I try to let them as much as my patience can take it. Right??? Like every mom out there the kids make enough messes throughout the day that sometimes you just can't take another mess to clean up. I have the perfect solution for you- The Paint Station! This is a miracle paint station because the kids can paint and create and I don't have to clean up a mess.
I had a wonderful opportunity to work with Pressman Toys to review The Paint Station and the kids were super excited when we opened the box and saw this. All thoughts and opinions are my own. Below are some affiliate links and I may make a commission for purchases made through the following links.
Here is the magical Goliath Paint-Sation-Easel Set
every child and mom should own!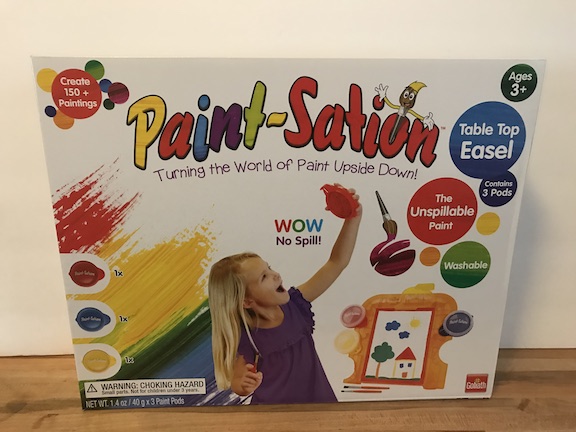 It comes with a tabletop easel, a few paint brushes, paper, and 3 primary colors of no spill paint. Seriously whoever created this is a genius!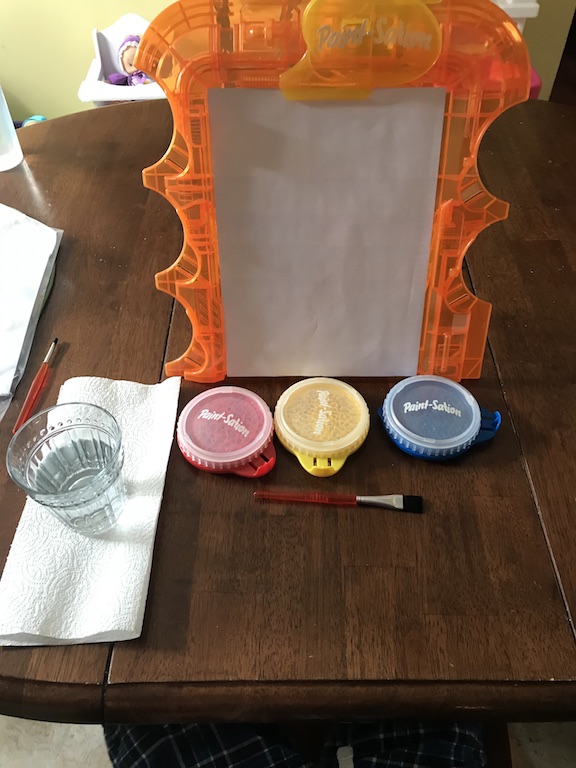 The tabletop easel is easy to put together and can withstand the painting of a creative kid. Even though the paint gets mixed, the colors still come out clear.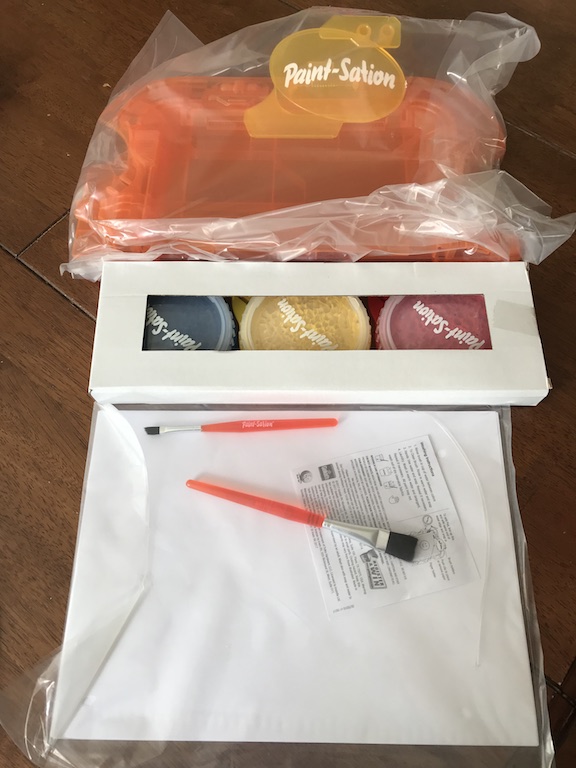 The colors can also slide into the clips on the side of the easel, but my kids don't like them attached. They prefer them on the table.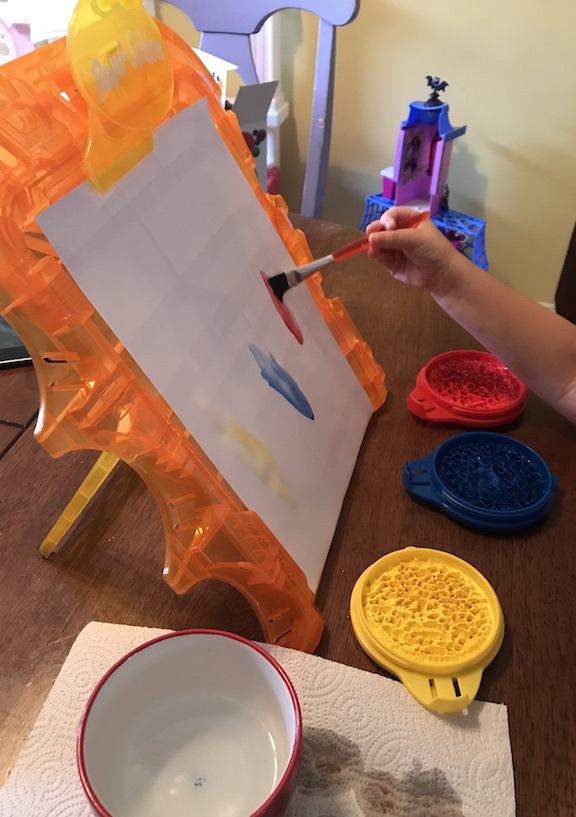 My daughter has been lost since my son started Kindergarten and has been painting everyday. The containers still have a ton of paint, the clean up has been so easy, and I let her paint as I work on projects or clean in the kitchen. Seriously the clean up is wiping the easel, washing out the brush, and putting the lids back on.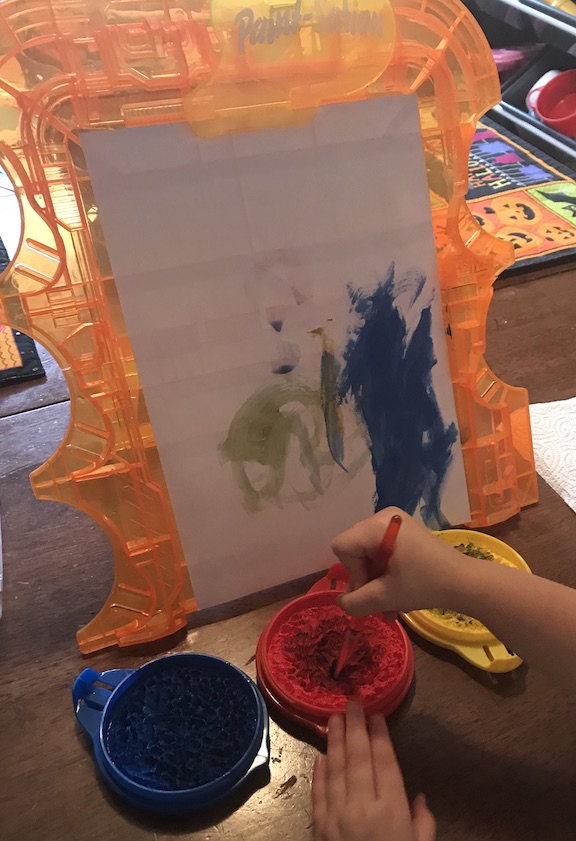 The paint station is a game changer! Moms and kids will be so happy for so many reasons. I'm going to buy another one so both kids can paint at the same time. It's well loved and used at our home! The Paint Station is a perfect gift for any child that loves to paint. My children are 3 and 5 and give it 5 stars.