Halloween Pumpkin Golf Game for Kids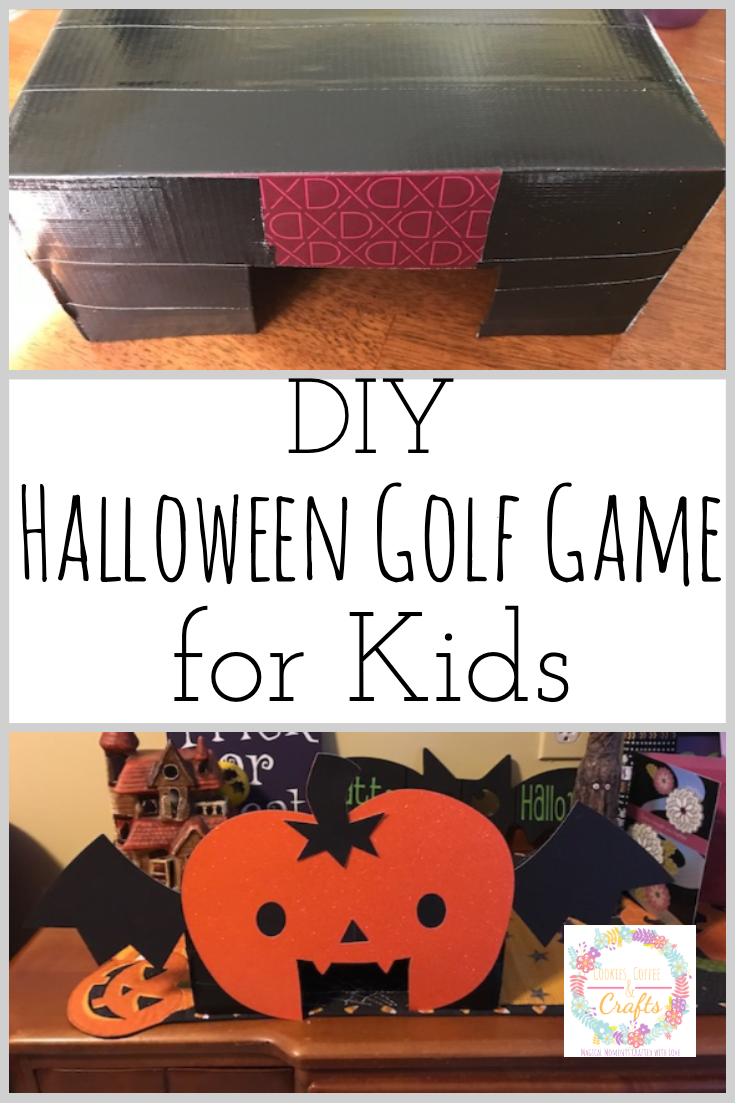 Note: As an Amazon Associate, I earn from qualifying purchases. If you click on a link from Amazon or another of my advertising affliates, I will earn a small commission at no additional cost to you. Please see my full disclosure policy here.
Creating a Kids Halloween Party is so much fun, but one thing I have learned is that the kids love the games the most. It's fun to create new games for the kids to play and I like to create games that get them moving. Plus the Halloween Pumpkin Golf game is simple and everyone coming can play it. The party is for 2-4 year olds so they will love hitting the golf ball.
This post contains affiliate links which means I may make a small comission of any sale that is made by clicking on any of the products with no cost to you. Your support is greatly appreciated.
Materials for Halloween Party Game for Kids
Shoebox
Orange Glitter Card Stock
Black Card Stock
Black Duct Tape
Cricut Maker
or other cutting machine
Hot Glue Gun
Let's Create a Halloween Pumpkin Golf Game
On the Cricut I created this cute bat pumpkin the size of the shoebox, about 10 inches. I had to slice the bat wings in half because I don't have a 12×24 mat. To create something larger than mat size, there are great videos on YouTube to watch. If you don't have a Cricut or cutting machine, that's okay, just create a pumpkin out of the orange glitter card stock.
To make the opening for the mouth, I cut straight lines down from the side of the mouth. I wanted to make sure the opening was big enough for the kids to make a hole in one.
I traced the opening of the mouth onto the black wings and the box, then cut both. After cutting, I trimmed a little bit so that the box or the black piece didn't show in the mouth opening.
Hot glue all the pieces together to create the bat pumpkin
Then cover the box in black duct tape.
Hot glue the bat pumpkin to the box
Now it's time to play the Halloween Pumpkin Golf Game
I bought eyeball ping-pong balls at the Dollar Tree, my daughter grabbed them and put them in the cart and I realized they would be perfect for this game. Everything else she put into the cart, I put back (I wasn't ready for Christmas stuff yet). My daughter has a golf set so I am using the putter (I hope that's the right term) to play the golf game with. My kids are so excited to use it at the party. I love creating parties for my kids and these are some super fun Easy DIY Kids Halloween Party Ideas.
Happy Halloween!