Unikitty Birthday Photo Frame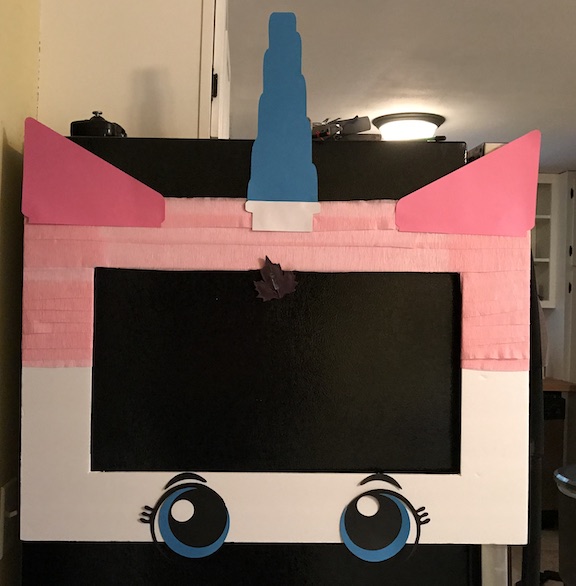 Note: As an Amazon Associate, I earn from qualifying purchases. If you click on a link from Amazon or another of my advertising affliates, I will earn a small commission at no additional cost to you. Please see my full disclosure policy here.
Have you seen the LEGO Movies? One of the characters is the cute adorable Unikitty (unless you make her mad). My kids both love the LEGO Movie, the characters, and the soundtrack. Of course they both wanted LEGO Movie 2 birthday parties. I wanted to give my daughters party a different spin then her brothers so I made it a Unikitty and Rainbow LEGO Party! It's so so so cute! The June Pinterest Challenge Blog Hop hosted by My Pinterventures is the perfect time to make some pins for all the birthday decorations and party ideas I pin for the kids.
My pin inspiration inspired me to create a Unikitty Birthday Photo Frame. Hey if you can make a unicorn frame, you just switch it up a little to make it a Unikitty frame.
This post contains affiliate links which means I may make a small comission of any sale that is made by clicking on any of the products with no cost to you. Your support is greatly appreciated.
Let's meet this month's Pinterest Challenge hosts!
To join next month's #pinterestchallenge, click here to sign-up ⇒ July Pinterest Challenge
---
Supplies for Unikitty Birthday Photo Frame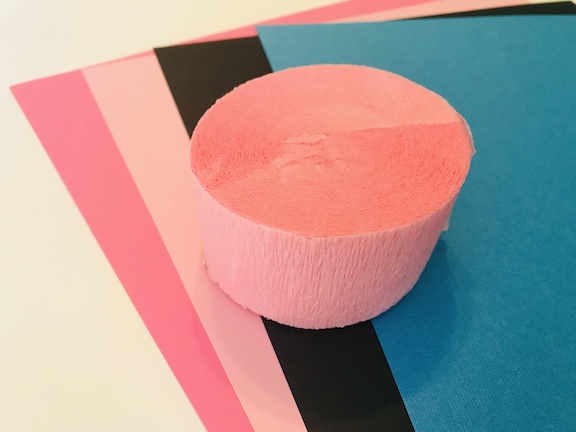 You can make this birthday frame for $3- a $1 for crepe paper, $1 for foam board, and $1 for black, blue, and pink card stock. I bought the foam board and the crepe paper at the
Dollar Tree. I always buy my card stock on sale so try to get it on sale, but if you can't it's about 70 cents to 90 cents a sheet. I'm telling you, don't be scared of awesome birthday parties and decorations on Pinterest, you can just break it down and create your own.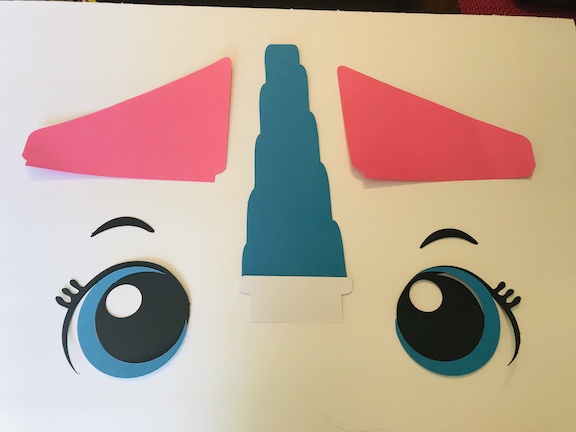 Let's Create a Cute & Awesome Unikitty Birthday Party Idea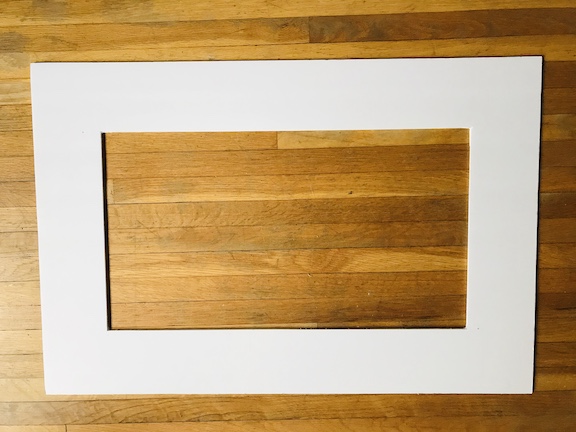 To get started, cut your foam board with a box cutter at 4 inches all around.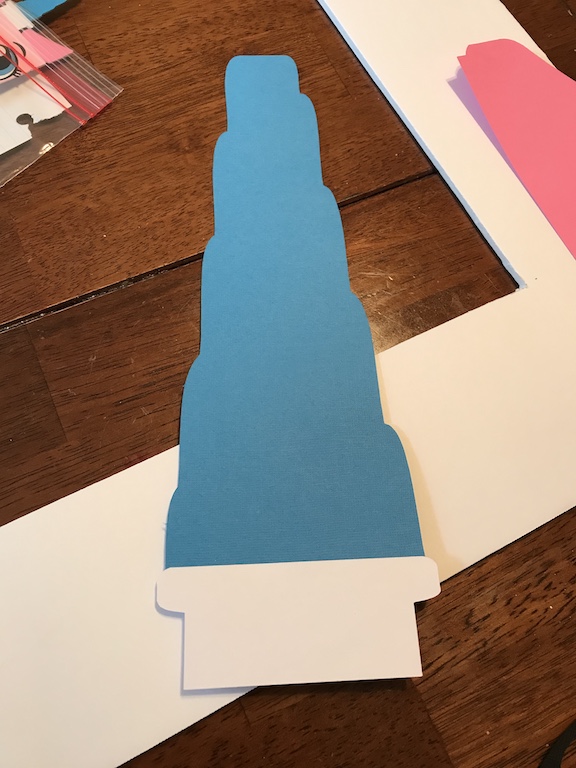 Then glue together the pieces for the eyes and the horn. If your horn won't stand straight, add a strip of poster board or cardboard to the back to give it some stability. I cut all my pieces using my Cricut Maker, but no worries if you don't have a cutting machine. You can trace the shapes or create them on the computer and print them.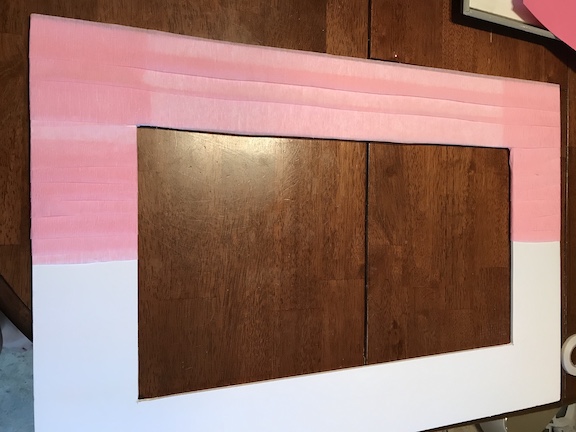 Next wrap half of the photo frame with pink crepe paper so it looks just like Unikitty. My husband said he thought the crepe paper gave it the look of LEGO bricks. I didn't even think about that, but I see it now. It's perfect for a LEGO party. Honestly I used the crepe paper idea because I wanted it to match the cloud backdrop .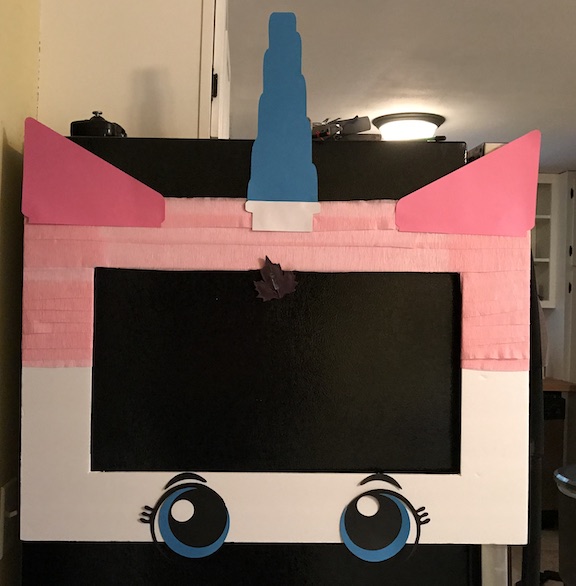 The final step is to glue on the eyes, the horn, and the ears. I used hot glue and double sided tape to glue everything onto the photo frame. When my daughter came home from preschool her reaction was priceless and made my heart burst. She was so happy and so excited, she was screaming "Unikitty" and "I love it." It was the cutest!
Are you in love with this cute LEGO character? A photo booth frame is the perfect party idea and will make your party memorable. Your dream of a birthday party just like on Pinterest will come true.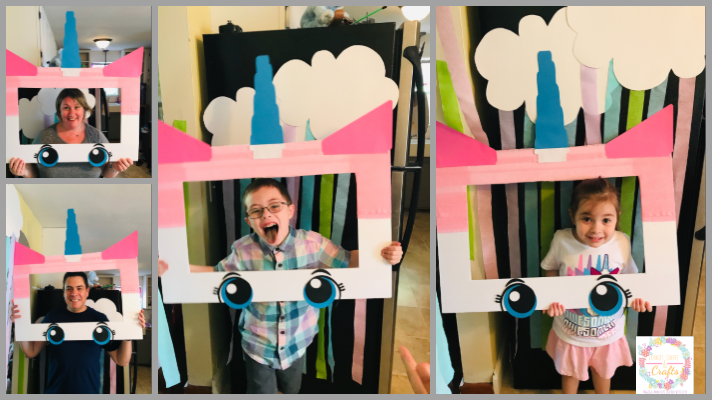 Now, let's see what the other hosts have created ⇓⇓
Loading InLinkz ...