DIY Rainbow Party Backdrop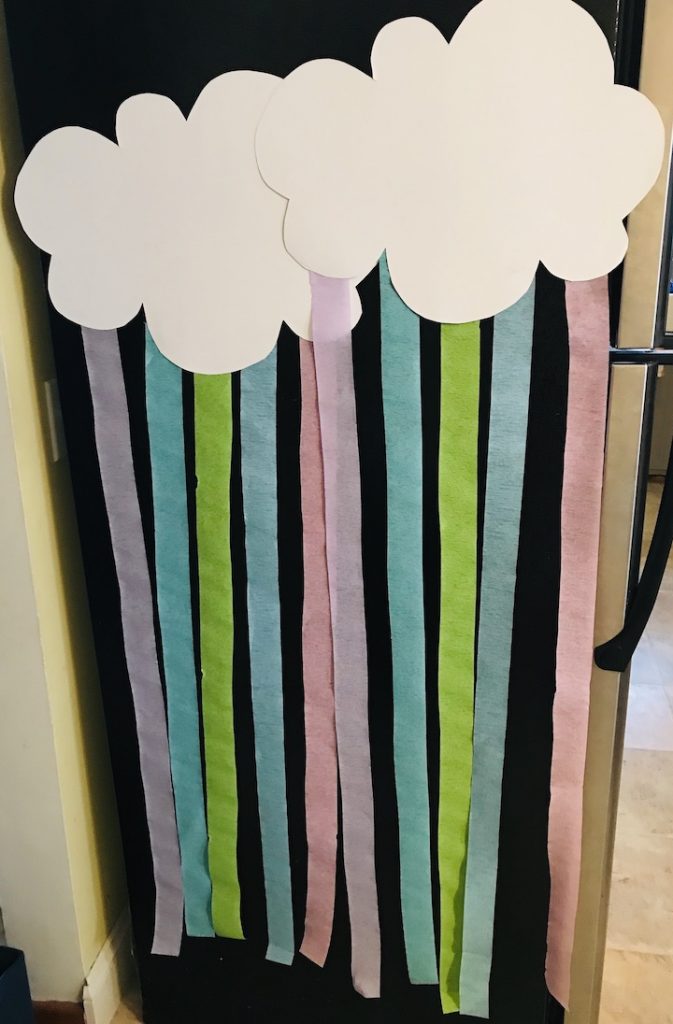 Note: As an Amazon Associate, I earn from qualifying purchases. If you click on a link from Amazon or another of my advertising affliates, I will earn a small commission at no additional cost to you. Please see my full disclosure policy here.
My baby is going to be 4 soon and I'm so excited to create this Unikitty and Rainbow themed party for her. She is finally not having a horse themed party (I was starting to run out of ideas). My kids love the LEGO Movies and my son had a LEGO Movie 2 party and my daughter requested one too. It's so cute that they love the same stuff. Now LEGO Movie 2 is awesome, but not really girly (if you know what I mean) and I wanted her party to be unique and different from her brothers. To create her own special LEGO party, I created a Unikitty and pastel rainbow party for her with a DIY Rainbow Party Backdrop.
The MayPinterest Challenge Blog Hop hosted by My Pinterventures is the perfect time to try out one of the many birthday pins I have. Here is my pin inspiration. I thought this would be so cute since Unikitty lives on Cloud Cuckoo Land and it's perfect to tie in the two themes. It makes it super awesome!
This post contains affiliate links which means I may make a small comission of any sale that is made by clicking on any of the products with no cost to you. Your support is greatly appreciated.
To join next month's #pinterestchallenge, click here to sign-up ⇒ June Pinterest Challenge
Let's meet this month's Pinterest Challenge hosts!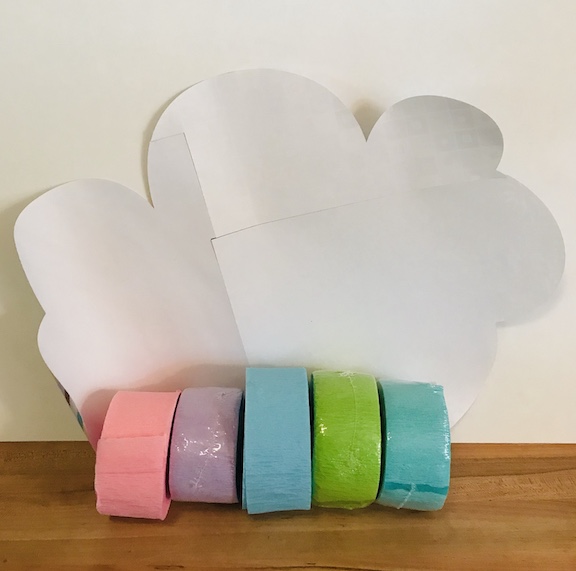 Supplies for Pastel Rainbow Birthday Backdrop
White Poster Board
Crepe Paper: Pastel Pink, green, blue, purple, turquoise
Hot Glue Gun
Pencil
Scissors
Let's Create a DIY Rainbow Party Backdrop
Let me tell you, this is a simple DIY that your little one is going to love. This is perfect for any pastel party theme from baby showers to birthdays or maybe even wedding showers. It would make a great photo booth backdrop too. I'm using it for the photo booth and as a party backdrop.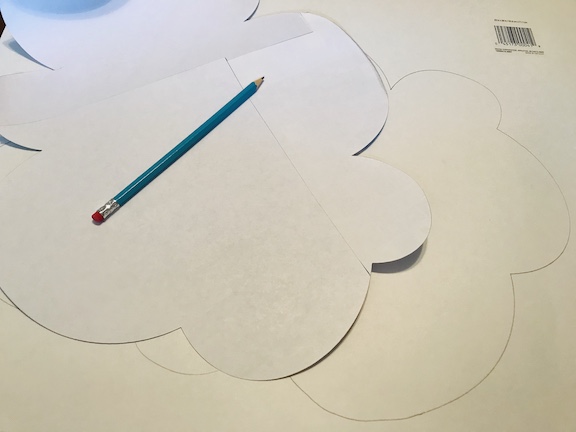 First draw or trace a cloud shape. I'm creative and crafty, but I can't draw at all. I created a
larger than mat cloud with my Cricut Maker and traced it onto the poster board and then cut it with scissors. Trace the cloud on the non-shiny side and then cut it out.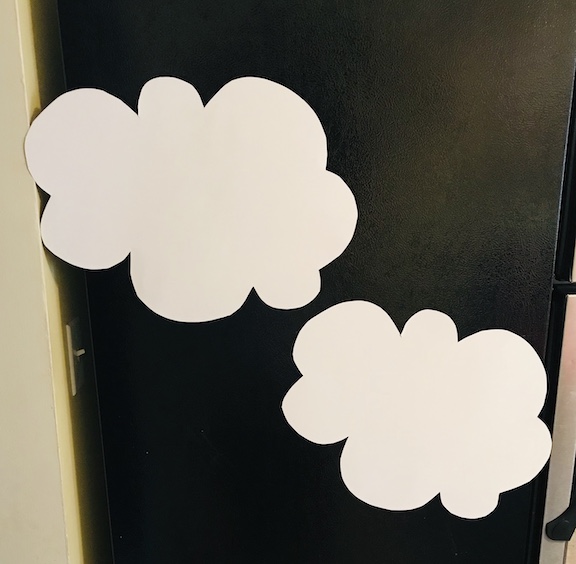 Hang your cloud where you will be using it as a backdrop and measure how long your crepe paper needs to be. The backdrop I'm sharing today will be for the photo booth- the side of my fridge makes the perfect photo booth. I attached a piece of crepe paper to the cloud (once it was hanging) and cut a master strip to use to cut the other strips.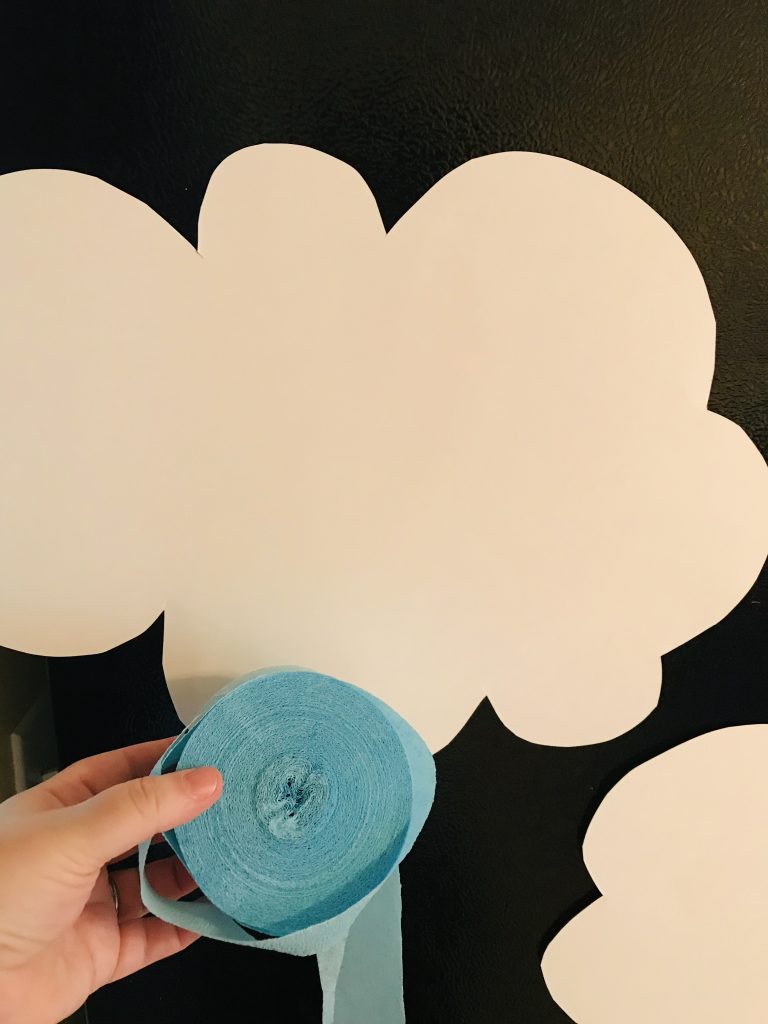 Then cut all the crepe paper and hot glue it to the back of the cloud.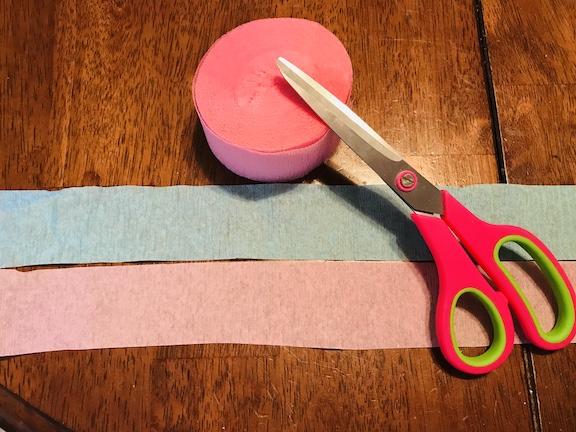 I have seen some very pretty pastel colored crepe paper on Pinterest, but they must special order it. I checked most of the craft stores and the party stores and these are the only pastels I could find, but it's the perfect colors for a Unikitty party.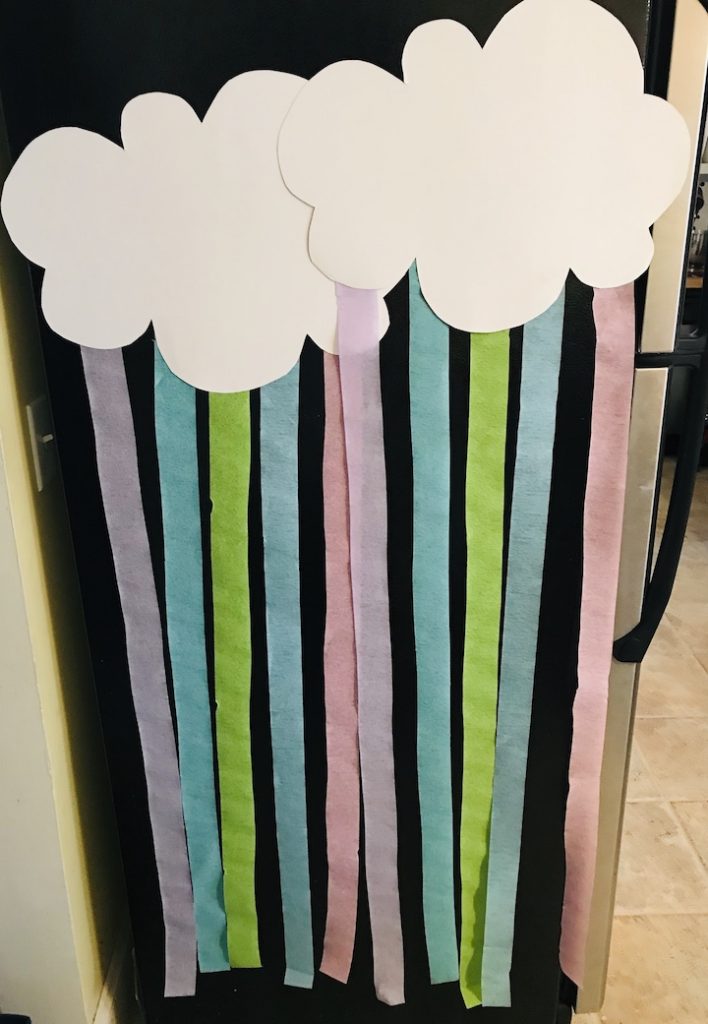 How to Add Unikitty to the Pastel Rainbow Party
If you want to add more to your rainbow backdrop make a large Unikitty to put in the center. It will add extra cuteness because she's adorable! Since this backdrop is for the photo booth I'm leaving the clouds blank because Unikitty will be on the photo booth. If Unkitty is not your thing, leave it blank, add a bow or maybe a smiley face on the cloud. Just follow your theme and creative spirit.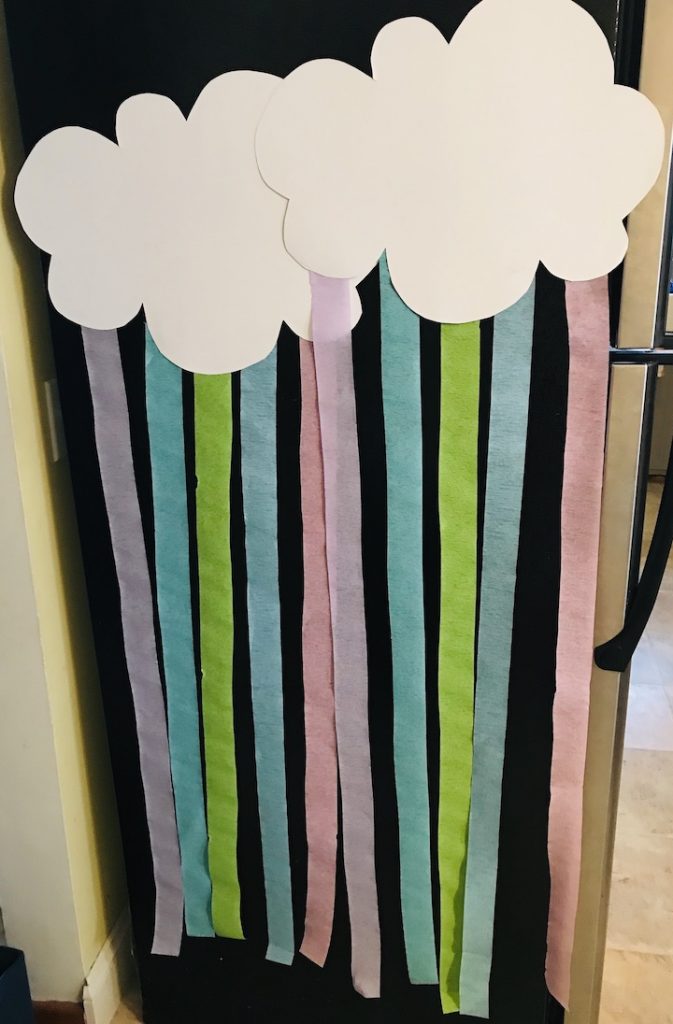 This Unikitty and pastel rainbow party is coming together and it's so cute! This will be the best party ever. My daughter is loving all the colors and of course the star- Unikitty!
Now, let's see what the other hosts have created ⇓⇓
Loading InLinkz ...