21 Awesome LEGO Party Favors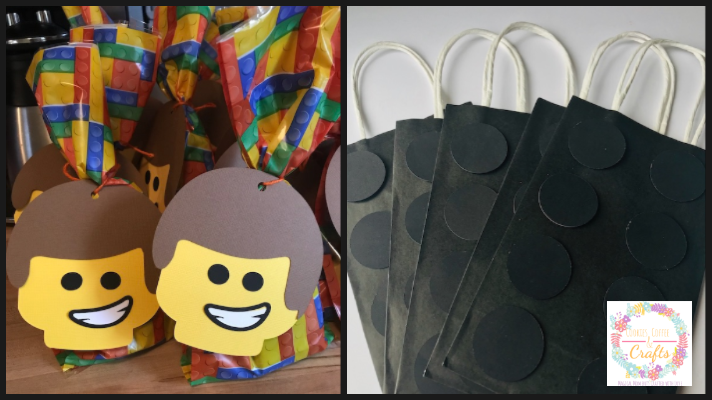 Note: As an Amazon Associate, I earn from qualifying purchases. If you click on a link from Amazon or another of my advertising affliates, I will earn a small commission at no additional cost to you. Please see my full disclosure policy here.
Ever since my kids have seen the LEGO Movie 2, they are so in love with LEGOS. Those LEGOS drive me crazy and go everywhere, but the smile on my kids faces as they build is worth it (right?). Seriously though I feel like they multiply on their own! Everything is not awesome is pretty much on loop mode everyday at my house. The song is so catchy it doesn't even bother me, but don't get me started on other songs that drive me crazy. My son is having a LEGO Movie 2 Party this year and my daughter is having a LEGO Unikitty Birthday Party. I found all kinds of party favors for a LEGO party and wanted to share them with you. It will help take some of the stress away of planning a party!
21 Awesome LEGO Party Favors
Buy LEGO bricks and give each child a bag of LEGOS

Mini Animal Building Bricks- how cute are these

Color Brick Notepad & Pencils & Erasers

Building Block Glasses your child can design and build on

Do you remember slap bracelets? Here are some Color Brick ones

LEGO Mini Figurines are a huge hit at my house and here are some cool Mini Figurine Crayons

Bubbles are always fun! Here are some block bubbles

Who knew, they have brick candy too!

Do you want the easiest way to make a LEGO Goody bag? Here's one that's all made for you

LEGO Party Favor Treat Bags
Now that you have your party favors, how about a cute place to put them

LEGO Treat Bags covered in building bricks

Don't forget about The Dollar Tree! They usually have a few LEGO party supplies and favors! I'm sharing my Secret Tips for Creating a LEGO Photo Booth with supplies from the Dollar Tree.