Awesome LEGO Movie 2 Party Ideas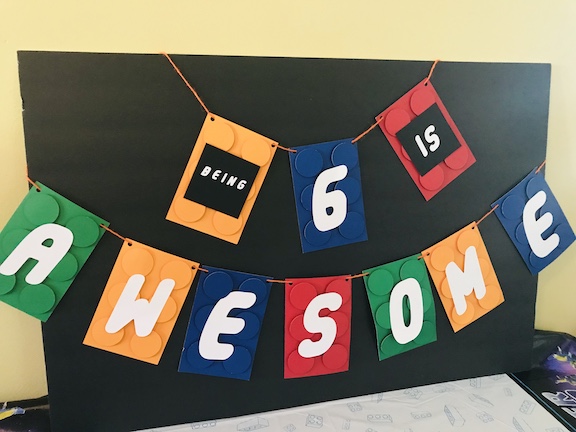 Note: As an Amazon Associate, I earn from qualifying purchases. If you click on a link from Amazon or another of my advertising affliates, I will earn a small commission at no additional cost to you. Please see my full disclosure policy here.
My kids have loved Emmett and the gang since the first LEGO movie, but when the second part came out, they fell in love all over again. The songs, the new characters, they just couldn't get enough of it. I'm pretty sure they know the soundtrack by heart and all the lines of the movie. Both of my kids asked for a LEGO Movie 2 Birthday Party so I had to come up with Awesome LEGO Movie 2 Party Ideas.
I like to create fun memorable parties for my kids that are extra special, but also practical and budget friendly. Everything for this party can be done by anyone.
This post contains affiliate links which means I may make a small comission of any sale that is made by clicking on any of the products with no cost to you. Your support is greatly appreciated.
LEGO Movie 2 Party Ideas
LEGO Movie 2 Birthday Invitations
To get started with the party, was creating invitations. I created the invitations in Canvas and it was super easy, also budget friendly.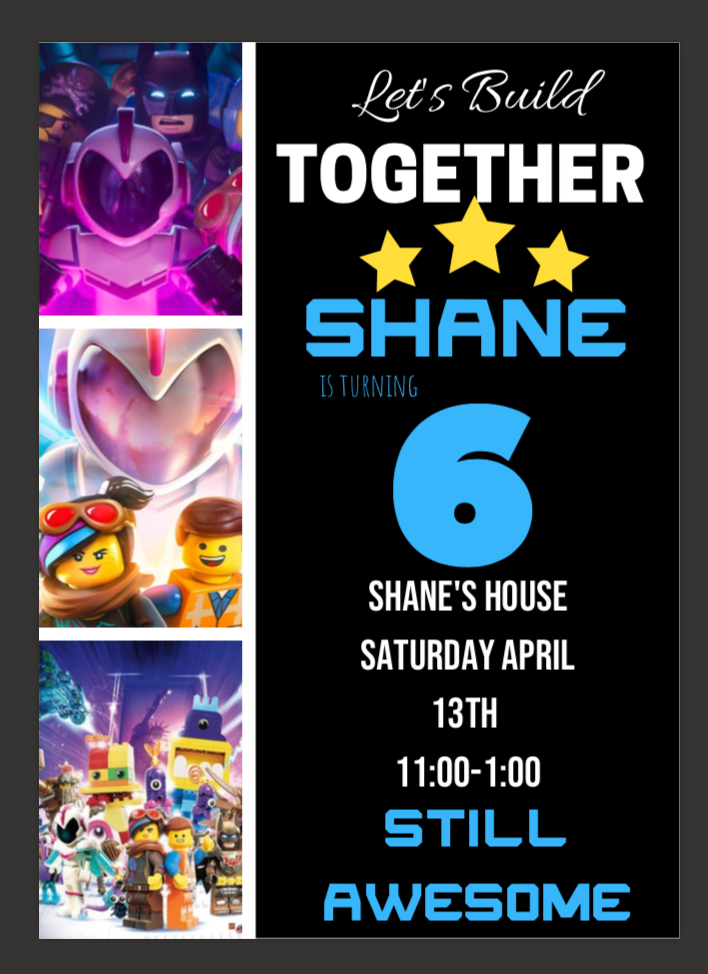 For the party supplies I bought all the The LEGO Movie 2: The Second Part Tableware Supplies
. Usually I make my kids birthday banners, but he really wanted all the characters.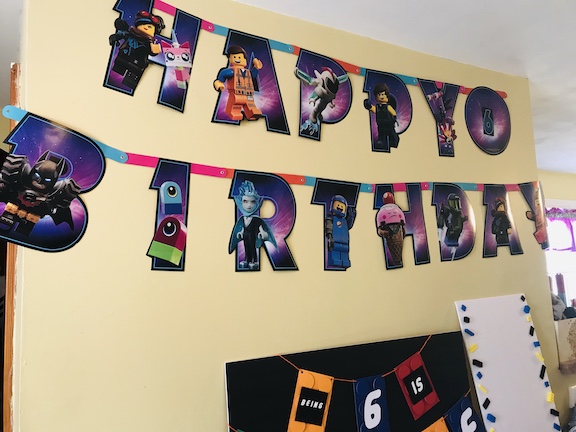 For the centerpiece I made a box out of LEGOS and created his favorite characters with my Cricut. My husband made a 6 out of LEGOS and we added some Queen Watevra pieces for the table decor. Also using card stock I made simple Duplos to decorate the wall.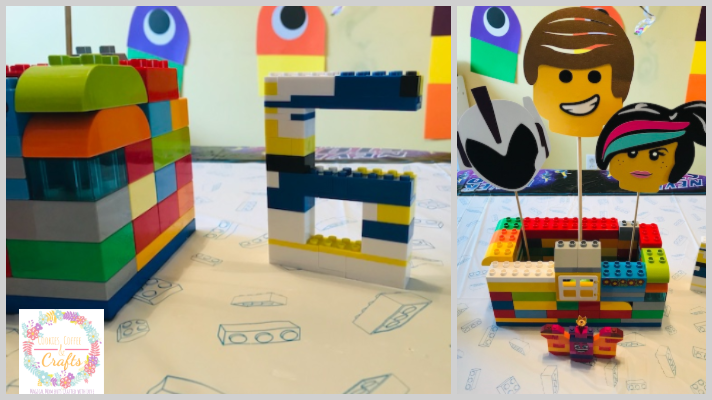 We also went a little crazy with balloons at Party City. We went to pick up the square balloon, but came home with Emmett too. He absolutely loved them all.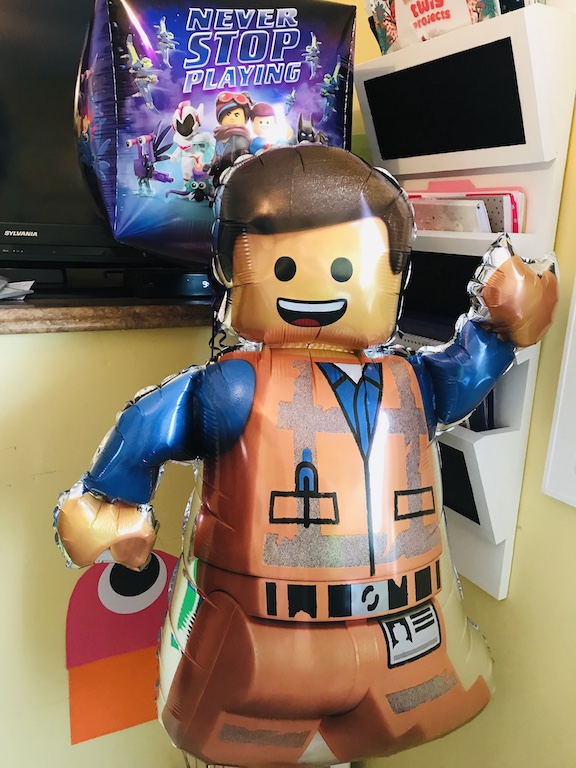 For extra fun I made an Awesome party inside sign for the door and Being 6 is Awesome Board for the backdrop.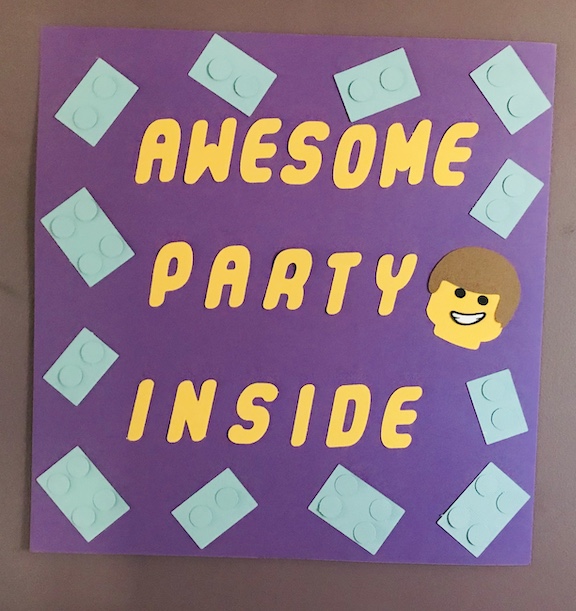 Backrop: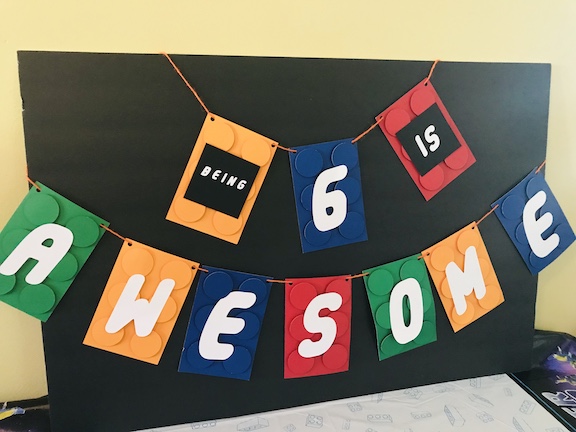 My son is very creative and made his own birthday decorations. How cute is this?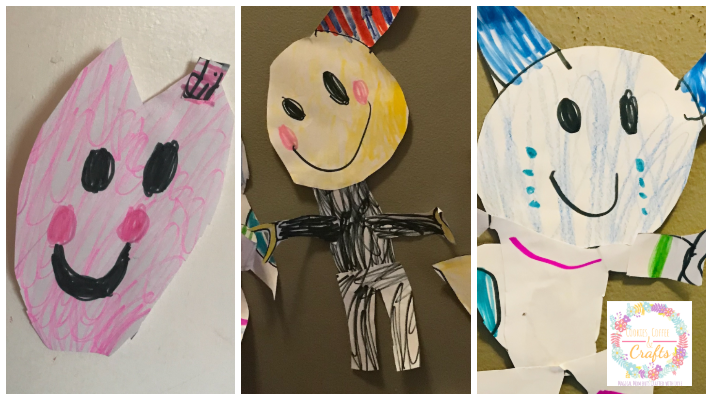 In the doorways I always put up streamers for the kids to walk through with crepe paper and I added in some heart and star bombs from the movie.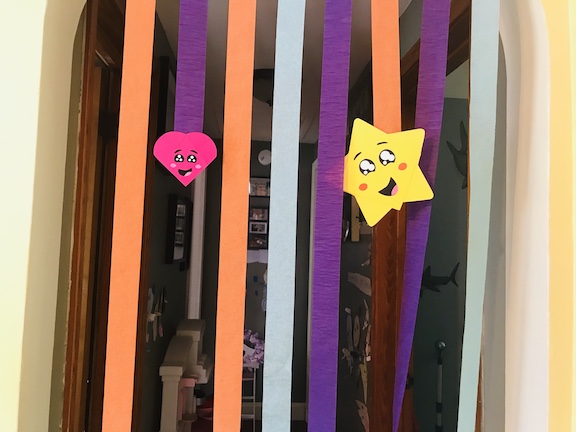 LEGO Movie 2 Treat Bags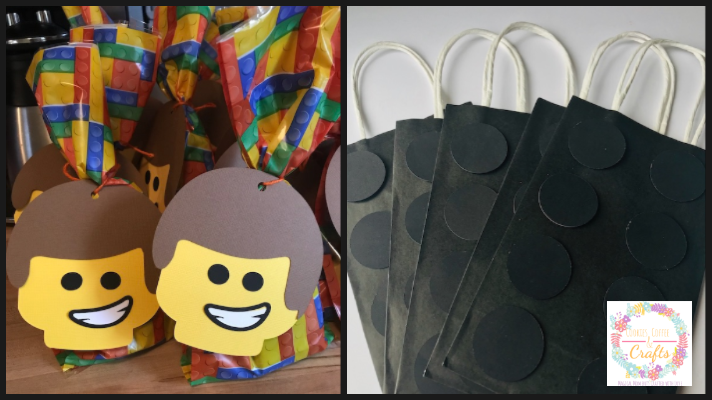 My son had a small party at home with close friends and family, but I made treat bags for school. The school treat bags are with brick bags and party favors from the Dollar Tree with some skittles and starburst. For the party at home, I used small black gift bags and made them look like LEGO bricks. I gave them their treat bag before we did the piñata so they had a place to put their candy.
Inside the loot bags were:
The LEGO Movie 2 Minifigures Blind Bag

LEGO Movie 2 Plastic Cup
LEGO Movie 2 Pencils
Candy from the Piñata
LEGO Movie 2 Cake: Emmett Cupcake Cake
For cake, I created an Emmett Cupcake cake. Just think of what a LEGO person looks like, then decorate. I used a round tip and canned frosting (I used chocolate for the hair). Color the frosting the orange, blue and decorate. To add on the small details, I used chocolate chips and marshmallows. The cake was a hit. He's just the cutest.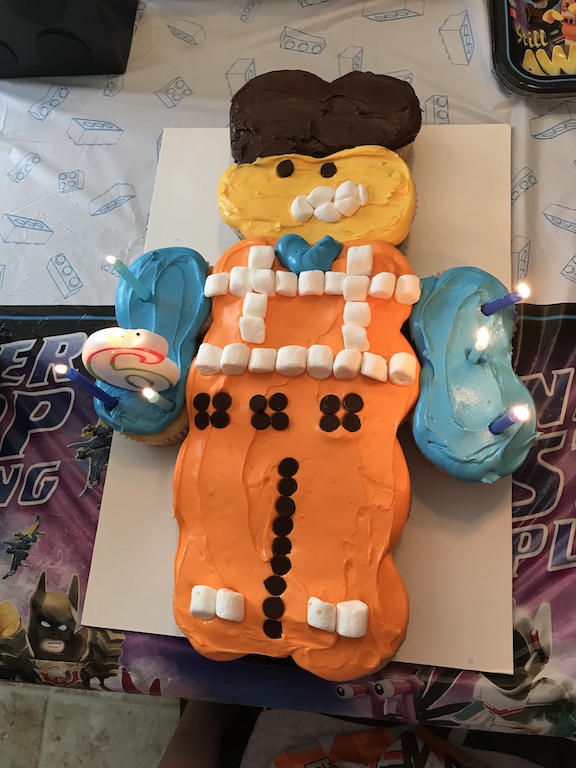 My son loves cake pops so I tried making some, wow it was a lot hard than it looks, but the kids didn't care. They were a huge hit at the party.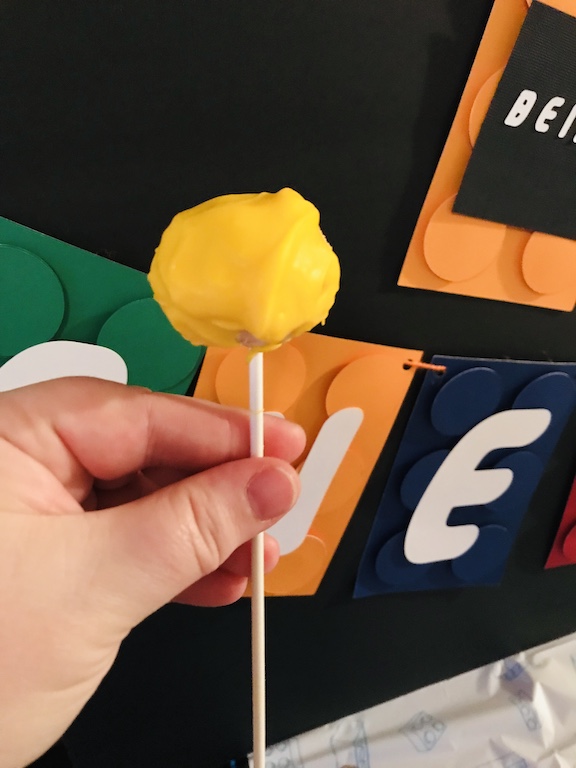 LEGO Movie 2 Party Games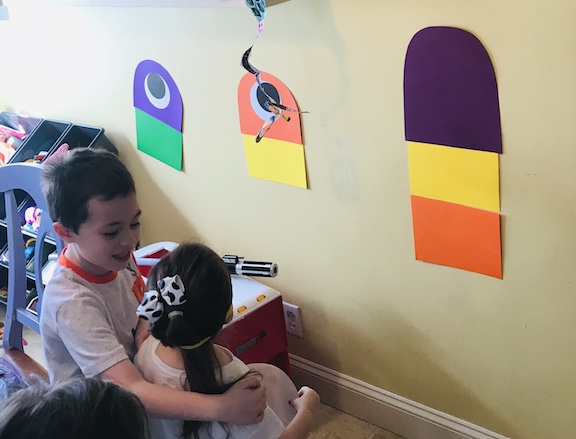 One way to save money when planning a party at home is creating your own games. You can make games with a cardboard box or with Pringles Cans.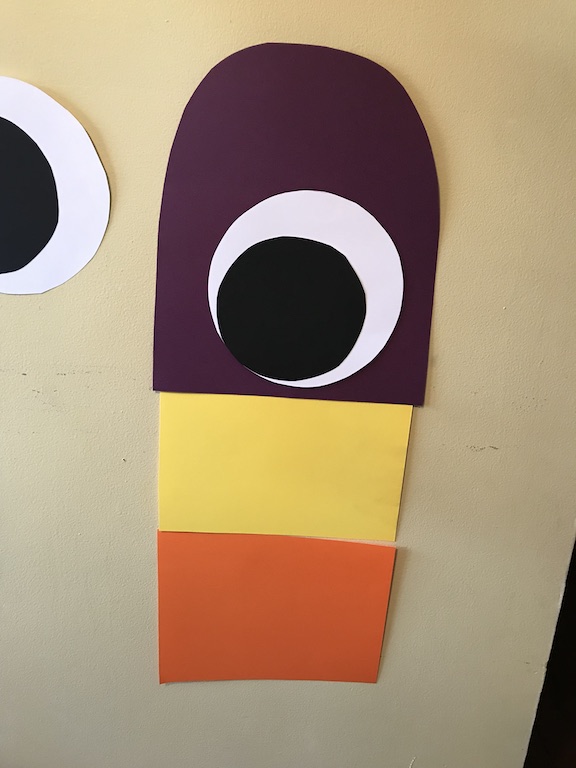 For this party I made a duplos (like in the movie) out of card stock and the kids played "Pin the eye on the duplo." I created the most simple duplo shape and an eye out of black and white card stock. Super easy and the kids loved it!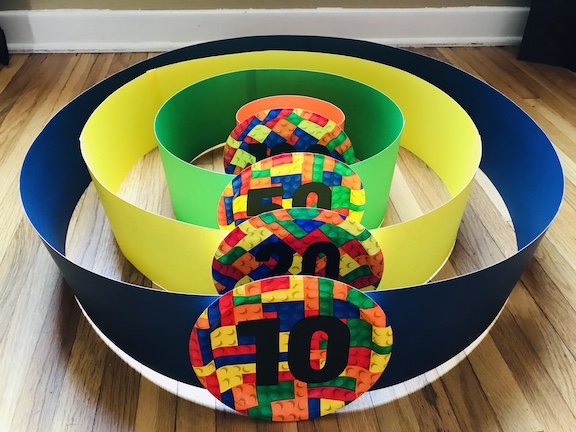 The next game we played was Skeeball Toss: LEGO Themed. This is made with posterboard and dollar tree lego plates, just follow the tutorial to make your own. I used small bean bags we already had to toss it. A small ball would work too. These games cost less than $5 to create both games. The kids loved this game too and just kept taking turns to play more (that's the sign of a good game).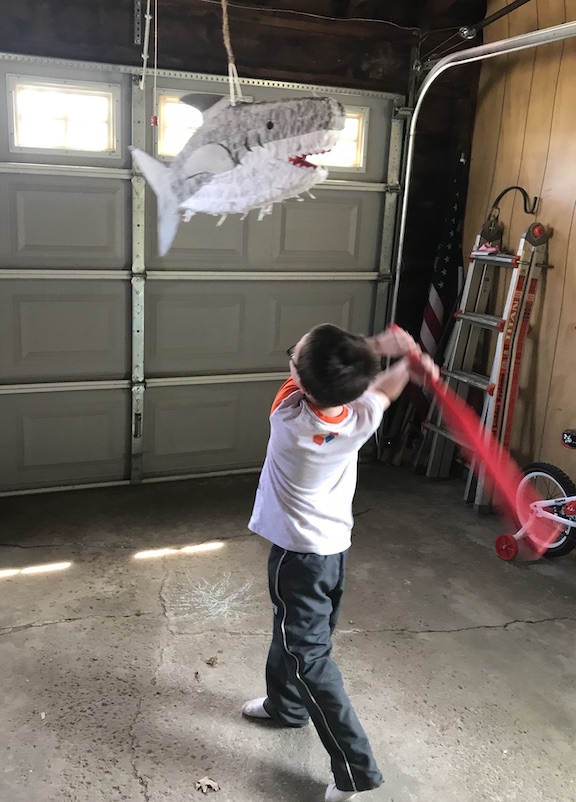 The last fun thing we played was the piñata. My husband is the piñata maker, but we just ran out of time so we found a shark piñata and rolled with it. Sharks are my sons next favorite thing and any type of piñata is fun. I still feel it went with the LEGO theme because of the shark in LEGO Ninjagos which he loves to run around the house going "num num num." Sometimes parties don't have to completely matched, just go with what your child loves.
LEGO Photo Booth from the Dollar Store
I almost forgot the most fun part of any party is the photo booth! This was all created with dollar tree party supplies and here are my Secret Tips for a Dollar Store LEGO Photo Booth.
It was an awesome day and the birthday boy was so happy! It was filled with love, laughter, silliness and so much fun! Planning parties like this make me so happy and I love the joy I see on my kids face for their special day. Are you ready for a LEGO Movie 2 Party?
amzn_assoc_placement = "adunit0";
amzn_assoc_search_bar = "true";
amzn_assoc_tracking_id = "jsparmo-20";
amzn_assoc_search_bar_position = "bottom";
amzn_assoc_ad_mode = "search";
amzn_assoc_ad_type = "smart";
amzn_assoc_marketplace = "amazon";
amzn_assoc_region = "US";
amzn_assoc_title = "Shop Related Products";
amzn_assoc_default_search_phrase = "LEGO movie 2 party ";
amzn_assoc_default_category = "All";
amzn_assoc_linkid = "d4782636e63a595703d3c12cac60202f";