21 Dollar Store Cricut Crafts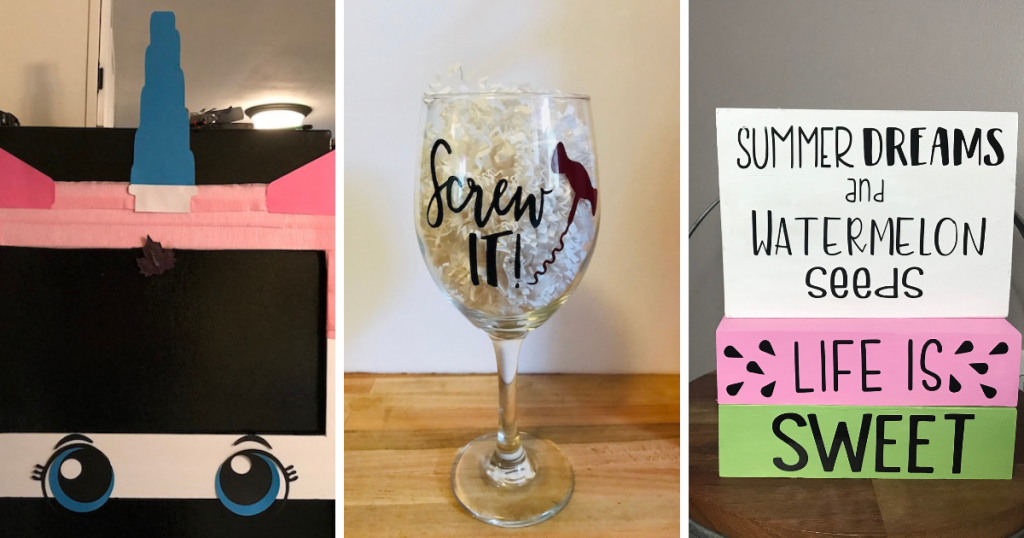 Note: As an Amazon Associate, I earn from qualifying purchases. If you click on a link from Amazon or another of my advertising affliates, I will earn a small commission at no additional cost to you. Please see my full disclosure policy here.
Guess what store I can go in and buy anything I want at? Why it's the dollar store of course! Seriously- I love the dollar store. The dollar store has really stepped up their crafting section. You don't even have to use an item from the craft section to make something special with your Cricut. The new stuff is perfect for creating with your Cricut machine and it's a great way to make beautiful home decor. Here are dollar store Cricut crafts that you can use for any time of the year, they make great gifts and just customize them to your style.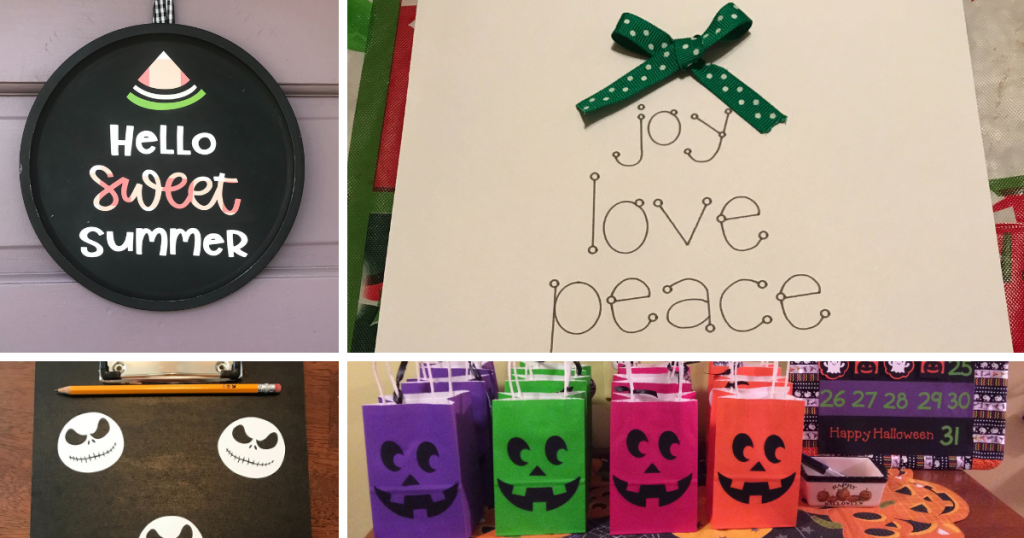 Best Blanks for Dollar Store Cricut Crafts
Pizza Pans
Stove Burner Covers
Mugs
Picture Frames
Signs
Canvas
Wooden Trays
Wood Crates
Storage Containers
Sometimes I just like to wander around the dollar store and see what they have. Ideas sometimes come to me as a I look at stuff or sometimes I buy it and think of ideas later. Either way, the dollar store is a great place to buy your Cricut blanks at. It helps keep the cost of supplies down and lets you be creative. No one needs to know it came from the dollar store.

13 Dollar Store Cricut Crafts
For creating holiday and seasonal decor, the dollar store is the perfect way to decorate your home on a budget. Take a combination of dollar store items, scrapbook paper, and vinyl to make some of these decor items. Don't forget the paint too. Paint can make a huge difference to a dollar store item and by painting your new sign or decor can really match your home. Just picture how pretty your home will be with all of your new Cricut projects.