6 Dollar Store Wreaths for the Year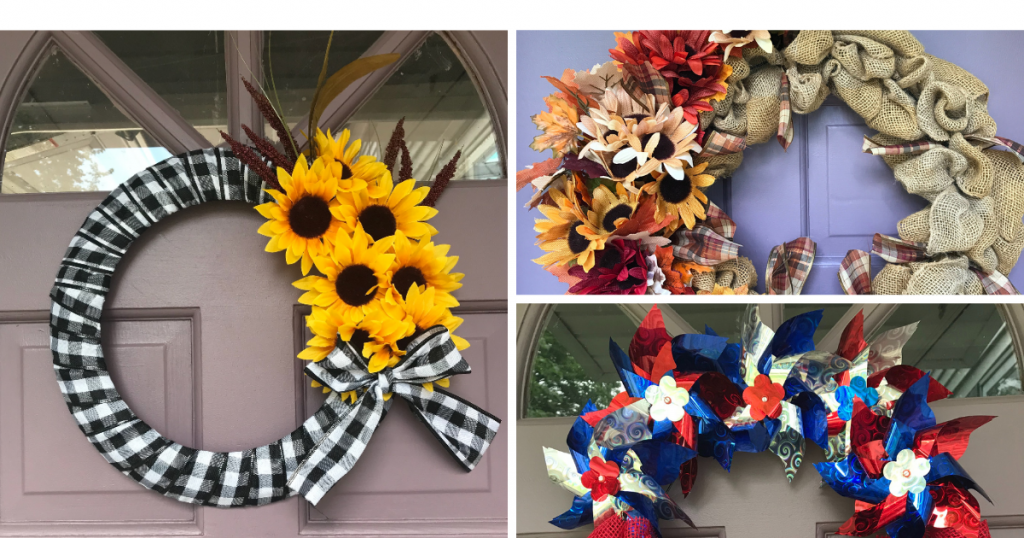 Note: As an Amazon Associate, I earn from qualifying purchases. If you click on a link from Amazon or another of my advertising affliates, I will earn a small commission at no additional cost to you. Please see my full disclosure policy here.
Buying wreaths can be so expensive, but they are also super easy to make. After a trip to the dollar store you can make all kinds of wreaths. Your front door will be the envy of the neighborhood. Grab your glue gun, some supplies and start making dollar store wreaths.
Dollar Store Wreaths for the Year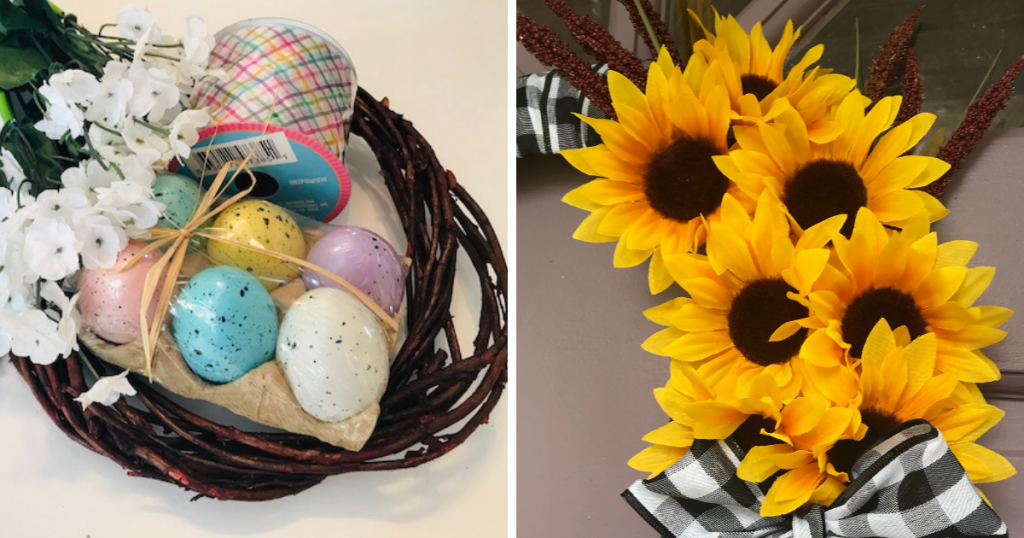 Most of these wreaths are super easy to make, cost less than $10, and take less than 30 minutes to make. If you are brand new to wreath making, I suggest you start with a ribbon wrapping one because they are the easiest. Once you learn how to make the burlap wreaths, you will be a pro. Plus burlap is great because you can practice and fix it (without any issues).
I almost have a wreath for each season, but I don't have any winter wreaths. I'm going to have to make some. I'm just always so focused on Christmas that I forget all about winter.