40 Cricut Christmas Gifts to Make Now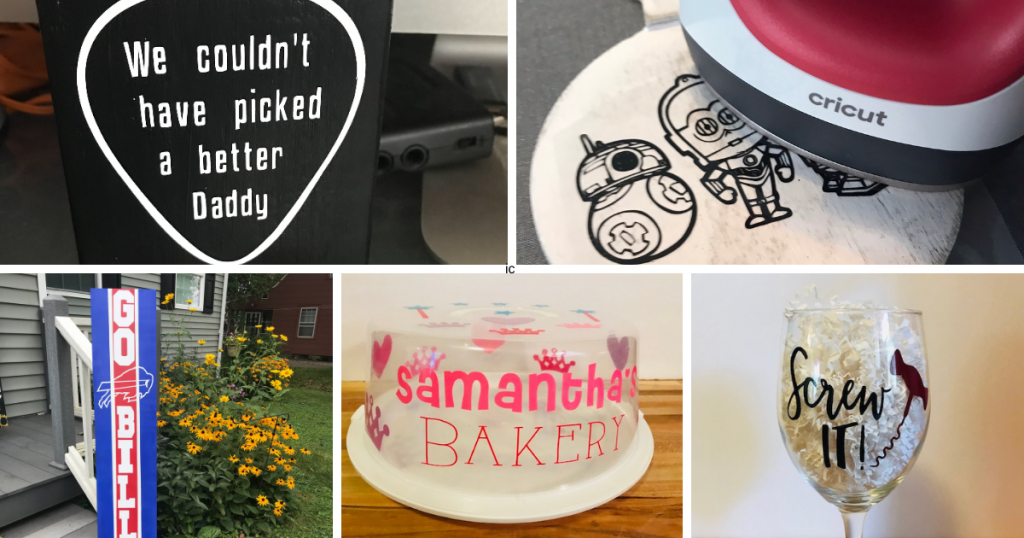 Note: As an Amazon Associate, I earn from qualifying purchases. If you click on a link from Amazon or another of my advertising affliates, I will earn a small commission at no additional cost to you. Please see my full disclosure policy here.
Christmas time is coming and before you know it will be here. I feel like it sneaks up every year. One minute I'm dreaming about fall days and the next I'm in hats and gloves freezing decorating the house in Christmas lights. Let's talk about giving some personalized and homemade gifts this Christmas. Nothing is better than a homemade gift that fits your style, your decor and your personality. That's what I love about Cricut is that it lets you do that for everyone on your list. Today is all about 40 Cricut Christmas Gifts to make now and get a head start on your Christmas list.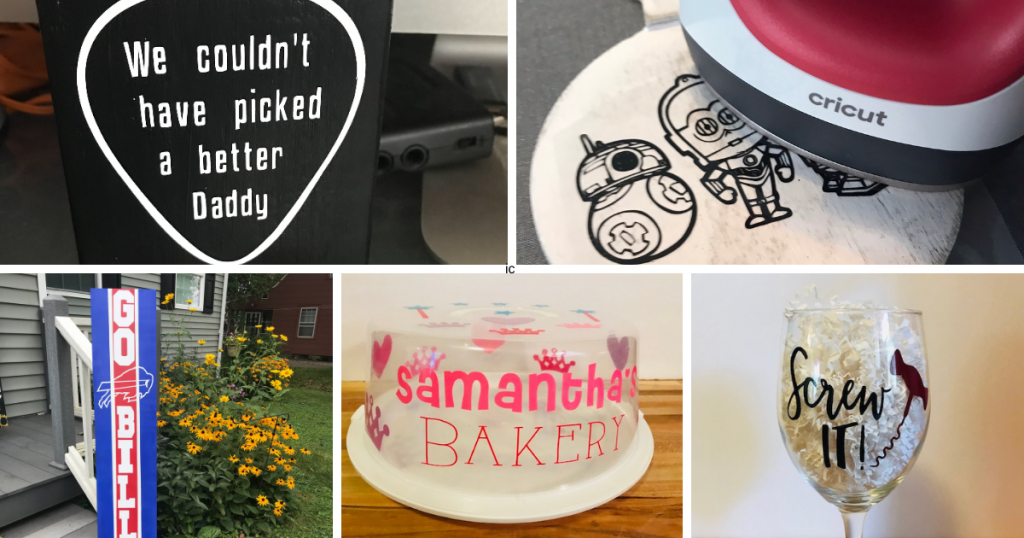 40 Cricut Christmas Gifts to Make Now
I live my life by simple, easy, fun, and creative. I don't overdo things or make them more complicated than they should be. The Cricut Christmas gift ideas are separated into categories of vinyl gift Ideas, iron on gift Ideas, and others. The other category uses stencil projects, fabric and paper ideas. All great mediums for creating personalized Christmas gifts.
You might be saying, "hey this is fall" yes it might be a certain theme or color, but it's the idea that makes a great gift. Remember Cricut is all about personalizing those homemade gifts. For example the fall tabletop dice could be painted and personalized with wine sayings for a wine lover or dog sayings for a dog lover. Use these gift ideas with Cricut to inspire you to create one of a kind unique and creative gifts for everyone on your list.
Christmas can be expensive, but by planning ahead and buying your material you will save money. With one 4×4 you could make several table top dice for everyone in your family. Also by planning ahead you can block out your time and create all of one gift at a time. Cricut crafts are my favorite thing to do on yucky weather days. Many of these great gift ideas can be made with Dollar Tree items too. For example, make all of your neighbors cute personalized wine glasses. They will look expensive, but only you will know that they aren't.
Cricut Christmas Gifts with Vinyl
Cricut Christmas Gifts with Iron On
Cricut Christmas Gifts with Other Materials
Are you making notes and coming up with ideas for your homemade Cricut Christmas gifts? I hope you have found inspiration and ideas to make something for everyone on your list. Just think of all the happiness your gifts will bring.