DIY Halloween Bandana Wreath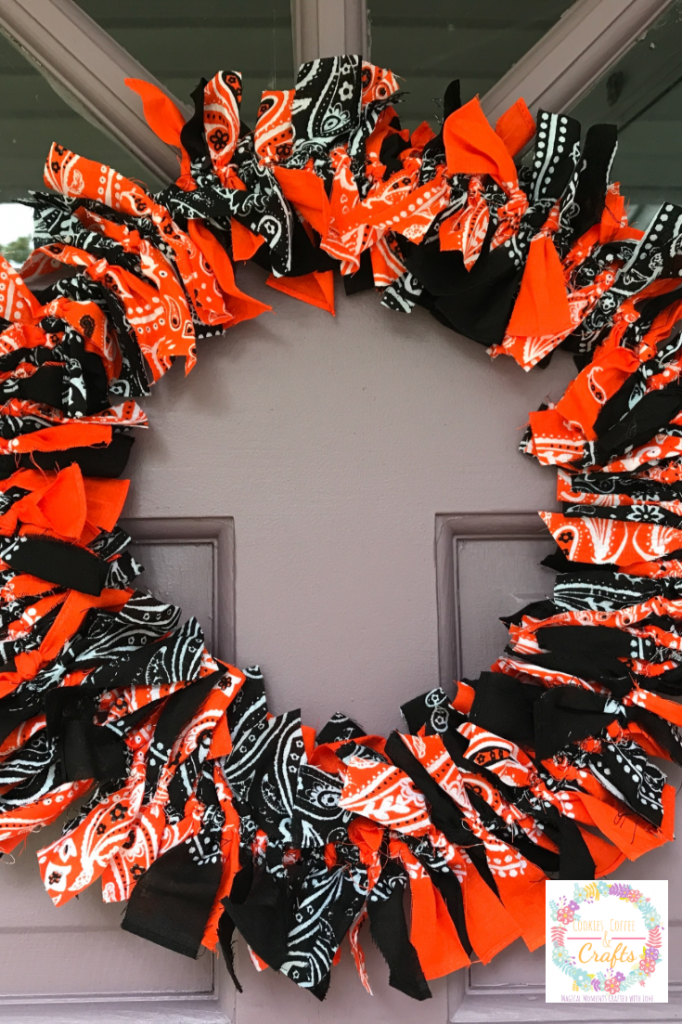 Note: As an Amazon Associate, I earn from qualifying purchases. If you click on a link from Amazon or another of my advertising affliates, I will earn a small commission at no additional cost to you. Please see my full disclosure policy here.
A Halloween Bandana Wreath is simple, easy and anyone can make one. Orange and black are perfect for Halloween! It's not scary and it doesn't scream Halloween, but it's perfect for subtle Halloween decor on your front door.
Below are some affiliate links and I may make a commission for purchases made through the following links.
Do you love bandanas and wonder "What can I make with bandanas?" Well I have the perfect project for you today!
Supplies for Simple Halloween Wreath
Wooden Embroidery Hoop
Orange Bandanas
Black Bandanas
Fiskars Scissors
Soft Tape Measure
Let's Create a Halloween Bandana Wreath
Cut the bandana strips about 8-10 inches long. I like my strips shorter, but cut them the length that works for you. My wreath took about 4 bandanas. The number of bandanas you need will depend on the length and size of your embroidery hoop.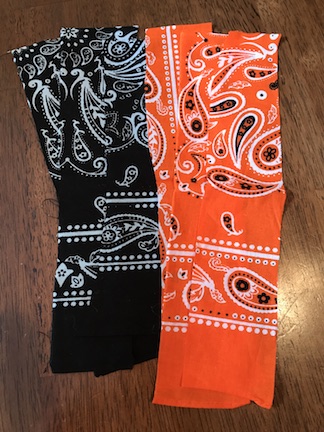 Tie the bandanas around the embroidery hoop with a simple knot. Choose your pattern and just keep on adding strips.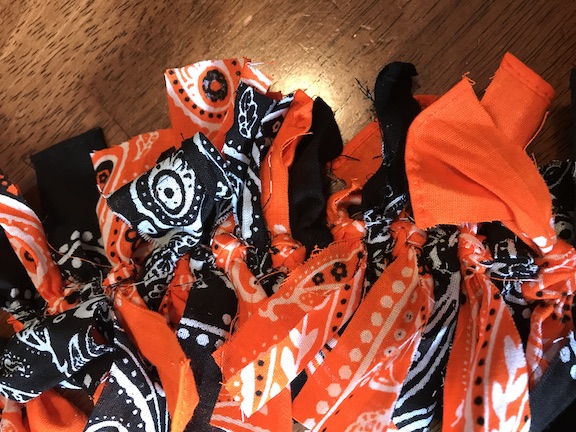 The last step to finish the wreath, is to trim the ends of the bandanas to give it a nice even look.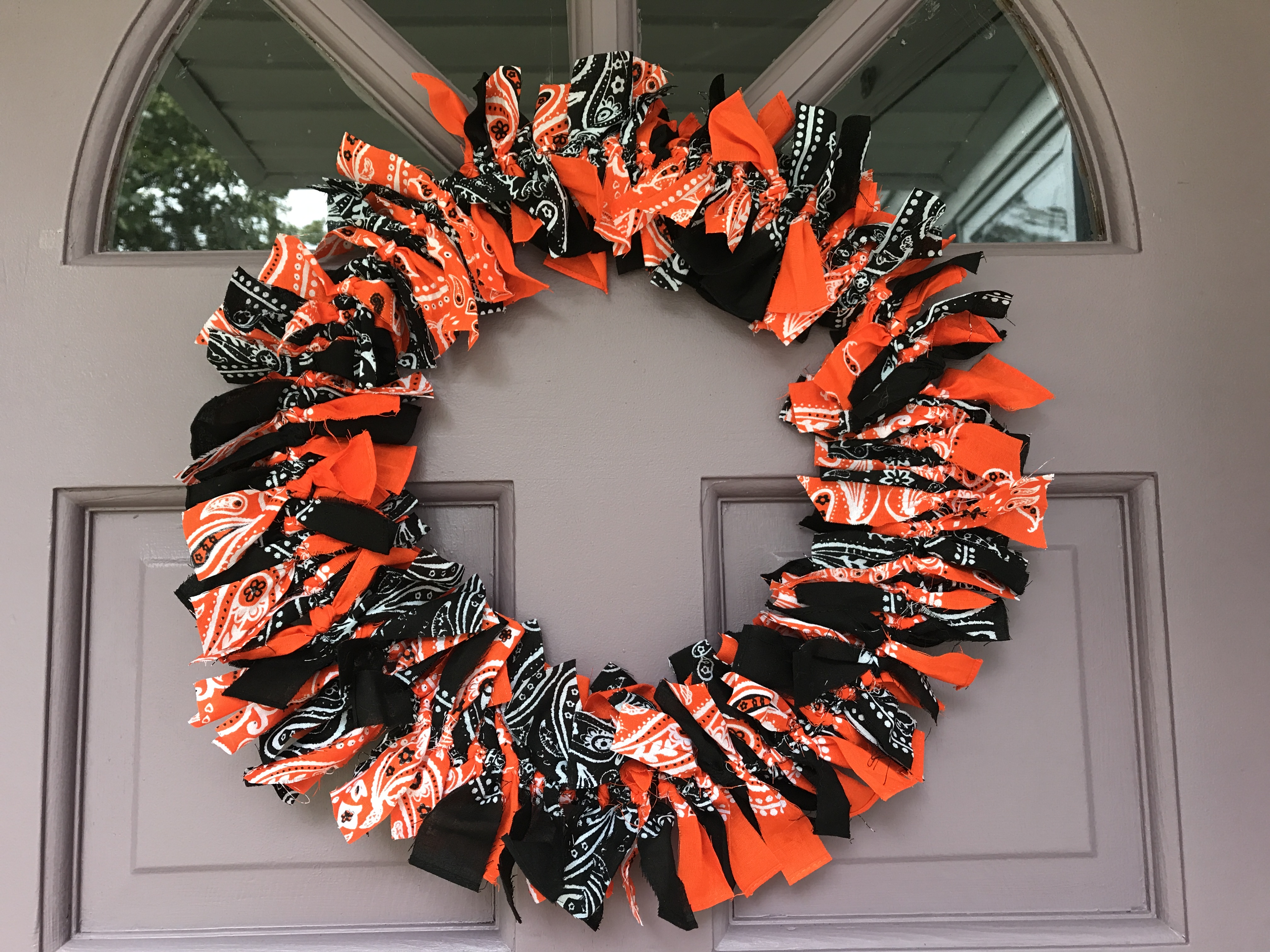 Remember this makes a great wreath for anytime of the year, just change the bandana colors. If you would like a fuller bandana wreath, use a green wire frame, but be warned it will take more bandanas and lots of tying.
Happy Halloween!