Hocus Pocus Halloween Wine Glass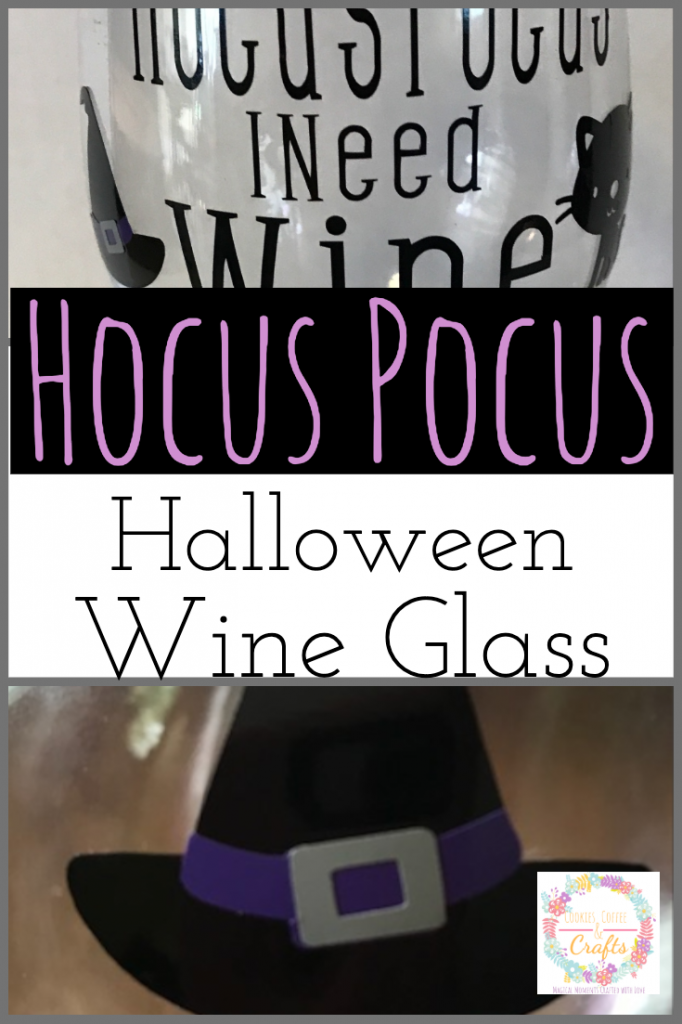 Note: As an Amazon Associate, I earn from qualifying purchases. If you click on a link from Amazon or another of my advertising affliates, I will earn a small commission at no additional cost to you. Please see my full disclosure policy here.
Hocus Pocus is one of my favorite movies ever. I love to watch it at Halloween, but honestly if I was bored I would watch it anytime. My sister loves the movie to and she's a wine lover (I'm a coffee girl) so I had to make her this "Hocus Pocus I Need Wine to Focus" wine glass. Every Hocus Pocus fan needs one!
Below are some affiliate links and I may make a commission for purchases made through the following links.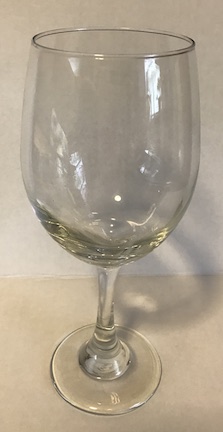 This is my first time making a wine glass and I am a little nervous, but I will share my journey of how to create this Hocus Pocus Wine Glass.
To create the wine glass I used my Cricut Explore and Design Space. Make sure to use Oracle 651 Permanent Vinyl and remember the wine glass should be hand washed only.
Supplies for Hocus Pocus Wine Glass
Wine Glass from the Dollar Tree
Oracal 651 Black Vinyl
Dark Grey Oracal 651 Vinyl
Purple Oracal 651 Vinyl
Transfer Paper
Cricut Explore Air 2
Cricut Tools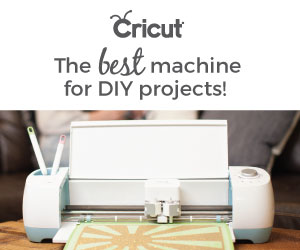 Let's Create a Hocus Pocus Halloween Wine Glass
A spooky Halloween font was a must so I chose SF Gothican Font Family.
In Cricut Design Space™ I created each line of text separately to get the size of text When you have the text sized and spaced the way you want (make sure it fits on your glass) attach the text so it cuts all together. To attach the text, highlight all of the text and hit attach.
Choose your images for the Halloween themed wine glass. I used a black cat and a witches hat, but there are so many choices- ghost, broom, wand, stars and more.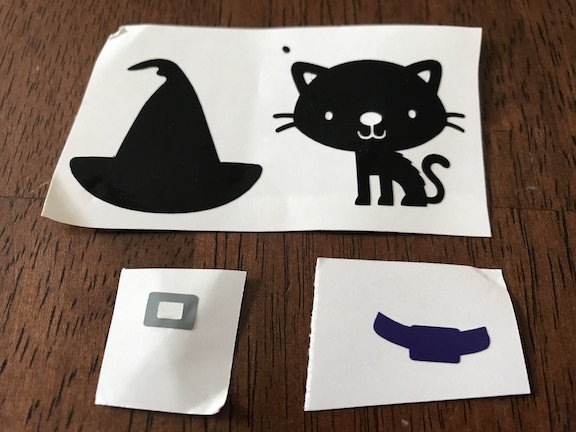 I cut all the images in vinyl. I only had to layer the grey and purple onto the hat and my grey is a little off, but its ok. I don't think my sister will notice or care. I'm still practicing laying vinyl.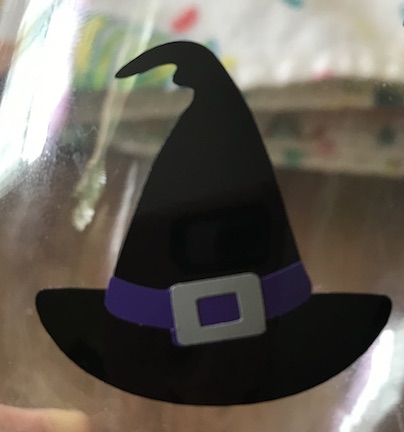 Then I weeded the text and the kitty's face.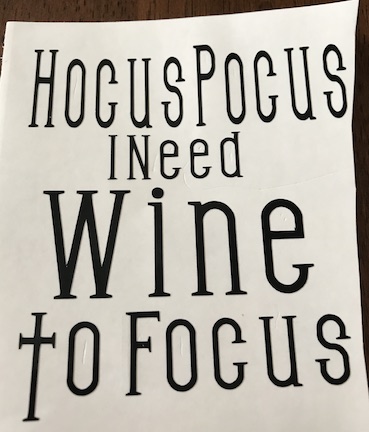 Now it's time to transfer it to the wine glass. I layed the wine glass on a folded kitchen towel to give it stability so I could transfer the text and images. I cut slits at the top and bottom of the transfer tape because of the curved glass. Honestly next time I would make my text smaller because I think it would be easier to transfer.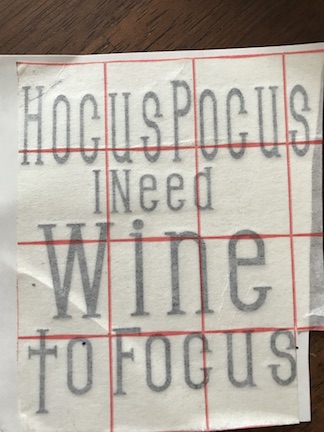 For this being my first wine glass, I feel it came out pretty good, but I'm a perfectionist. My husband said it looked awesome for my first one. I will go with smaller text next time and I think I might transfer line by line instead of attached. It's something I will try again. Practice makes perfect. It would look adorable with a ribbon or tie on the stem of the glass to.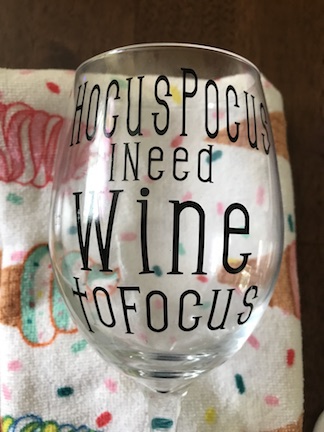 Hocus Pocus Halloween Wine Glass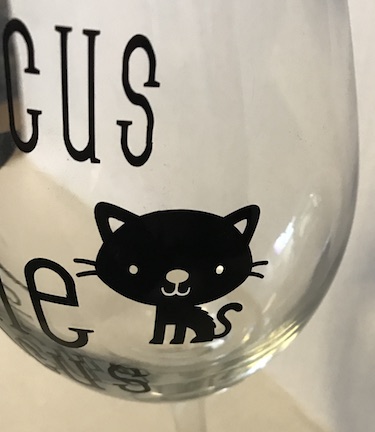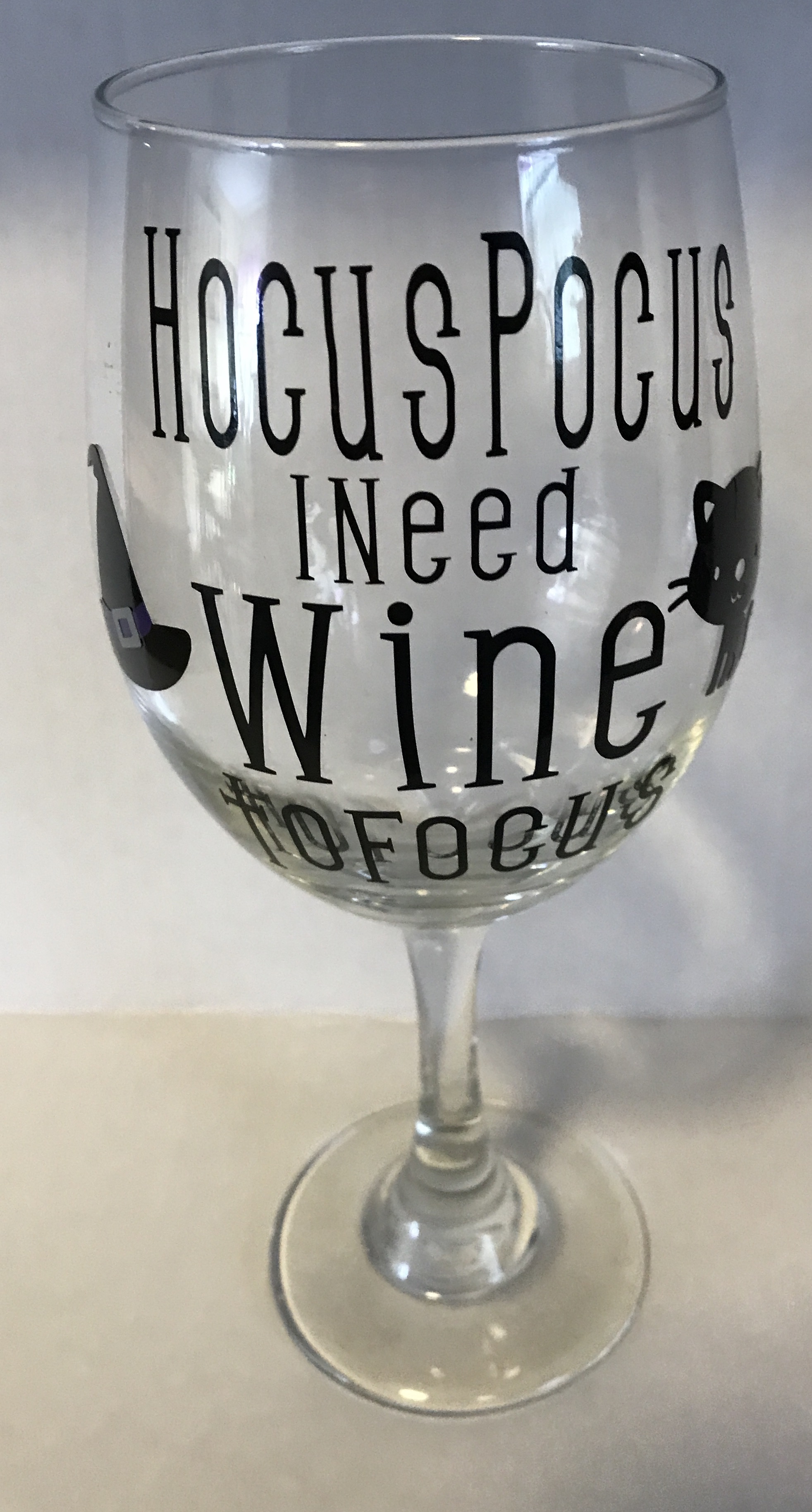 Your Hocus Pocus Wine Glass is now finished and it will make your friends envious. Enjoy it for the season or all year.