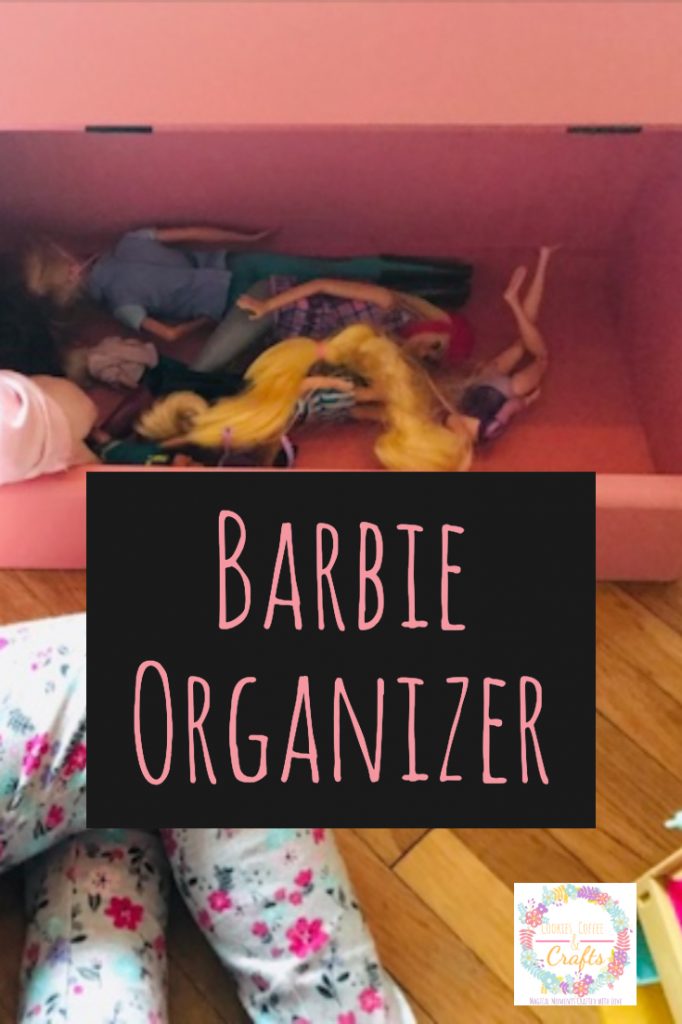 Note: As an Amazon Associate, I earn from qualifying purchases. If you click on a link from Amazon or another of my advertising affliates, I will earn a small commission at no additional cost to you. Please see my full disclosure policy here.
When I'm thrifting I just keep an eye out for anything that I could use for the kids, the house or for organization. Both of our kids have small bedrooms and I'm always trying to find storage solutions. My daughter has a cubby toy shelf, but the Barbies are just to big for the bins and she has to many. When I saw this old bread box (that's what it reminds me of) I knew it would make the perfect Barbie Organizer. Anything that says "Barbie" also comes with a pricey price tag.
This post contains affiliate links which means I may make a small comission of any sale that is made by clicking on any of the products with no cost to you. Your support is greatly appreciated.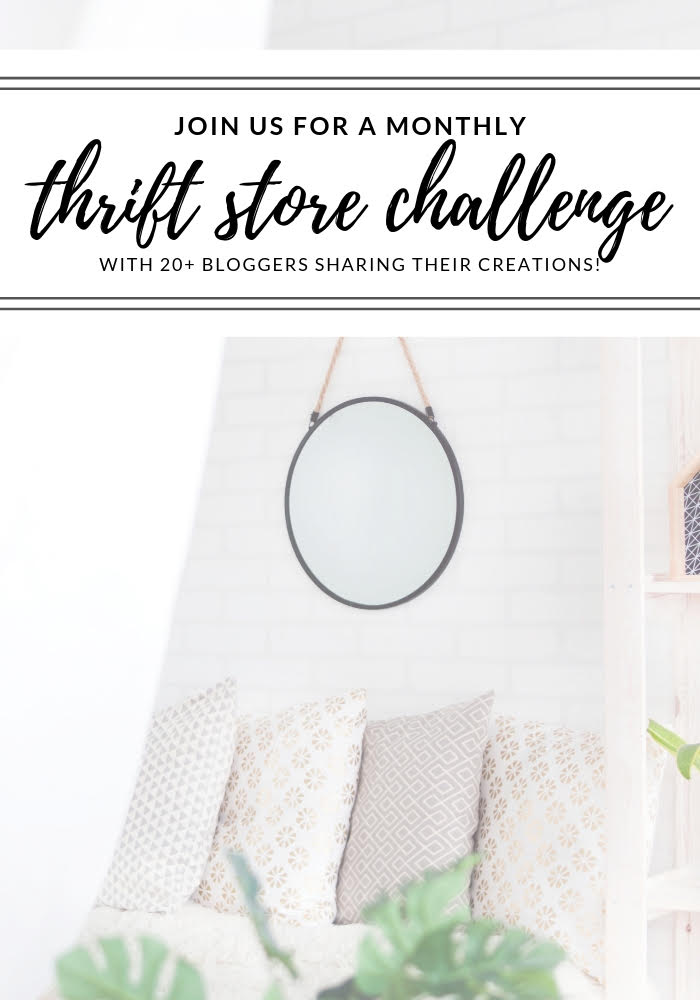 The Rules:
Upcycle an item(s) from a thrift store, resale store, or garage sale into a new piece of decor.
There's no monthly theme.
There's no budget to stick to.
Meet the Hosts
Angela | Simply Beautiful By Angela – Meredith | Southbound Blog – Jenny | Cookies Coffee and Crafts – Angie | Grandma Creates – Gail | Purple Hues and Me – Habiba | Craftify My Love – Marie | DIY Adulation – Kathleen | Our Hopeful Home – Carmen | Living Letter Home – Ann | Duct Tape and Denim – Salvage Sister & Mister – Chas | Chas' Crazy Creations
Make sure you follow our board on Pinterest for more upcycled decor inspiration!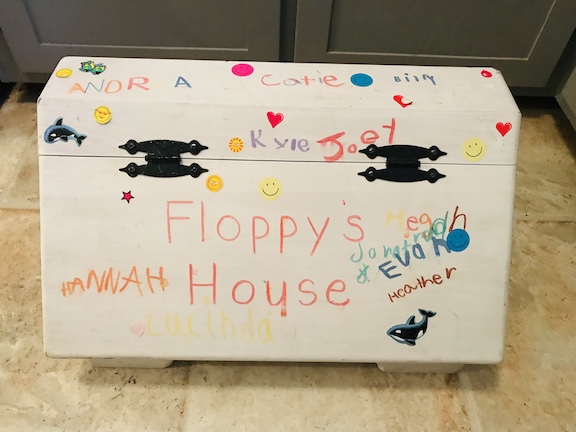 Now at the thrift store, I felt really bad taking Floppy & Fluffy's house. It seemed to me that this box was well loved by these children and it was someones home. How cute are these little names? As a former kindergarten teacher and mom, I had a hard time changing this box. Honestly my kids were upset I took off the stickers, they liked it as is. Floppy & Fluffy's house was also $1.36, I can't pass up a deal like that.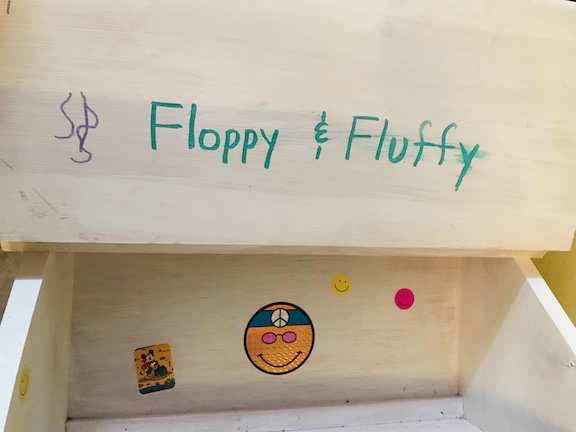 Let's Create a Barbie Organizer
To get started I peeled off all the stickers and then started sanding it.Our sander has clips to hold the paper, but for some reason the paper just won't stay on.
After being annoyed and putting on the sandpaper several times, I just walked away. I did some sanding by hand and realized this was going to take forever (my arm also started to hurt). To make it easier, I put Zinsser Primer
over the names. It worked great and was exactly what I needed.
Do you know someone who loves Barbie? I do and I created this one of a kind Barbie Organizer. #Barbie #StorageIdeas #BarbieOrganizer #ToyStorage #GirlsRoomDecor @jennysparmo
Click To Tweet
Since the Barbie Organizer is for my daughters room, I painted it with Sherwin Williams Memorable Rose, just like her step stool and hair accessories organizer. Before painting I took the hinges off so I could paint the box door and box separately. The hinges are in good shape so I'll be reusing them after a good cleaning.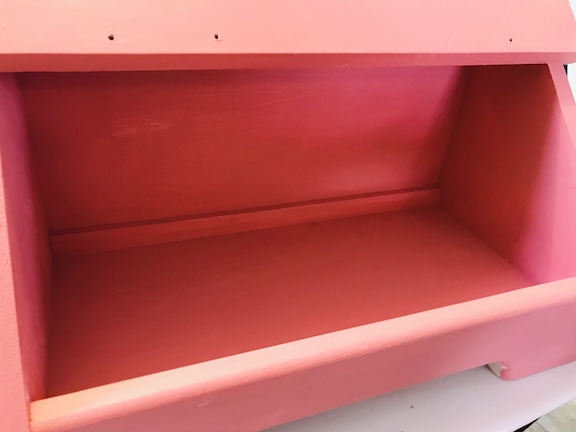 For the Barbie Organizer, I uploaded the Barbie logo into Cricut Design Space™ and created it in
pink vinyl
. I used transfer tape to add it to the box.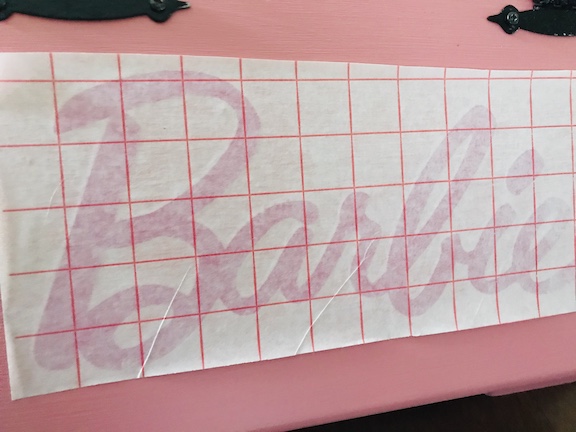 I thought it needed some little details, but my daughter said "no."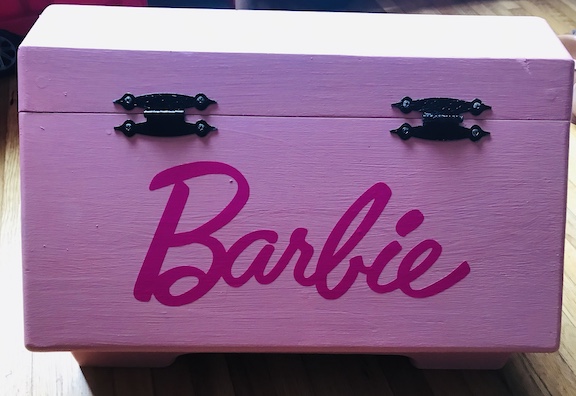 The barbies are loving their new home and they all fit, plus there is room for some more! My daughter loves Barbie and friends, so this box will be filled soon.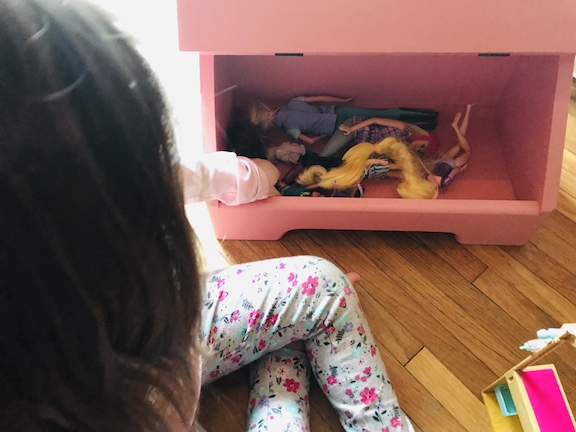 And now for more thrifty goodness!
Check out what my fellow upcyclers created below!
You are invited to the Inlinkz link party!