DIY Mouse Pad for Teacher Appreciation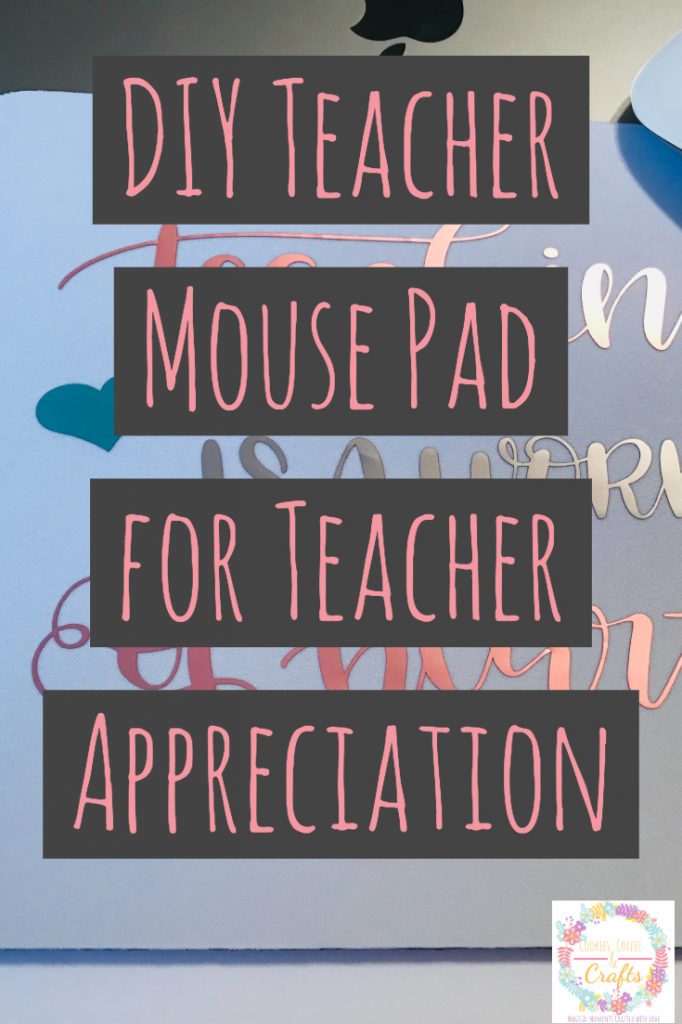 Note: As an Amazon Associate, I earn from qualifying purchases. If you click on a link from Amazon or another of my advertising affliates, I will earn a small commission at no additional cost to you. Please see my full disclosure policy here.
Teacher appreciation week is coming. It's a great time to show you care. Teachers love cute teacher decor for their classrooms, this gift is easy, quick and won't break the bank. One thing that teachers use everyday is the computer, so create an easy DIY Mouse Pad for Teacher Appreciation Week.
For Craft and Create with Cricut this month, we our sharing Teacher Gift Ideas- perfect for Teacher Appreciation Week or the end o the year.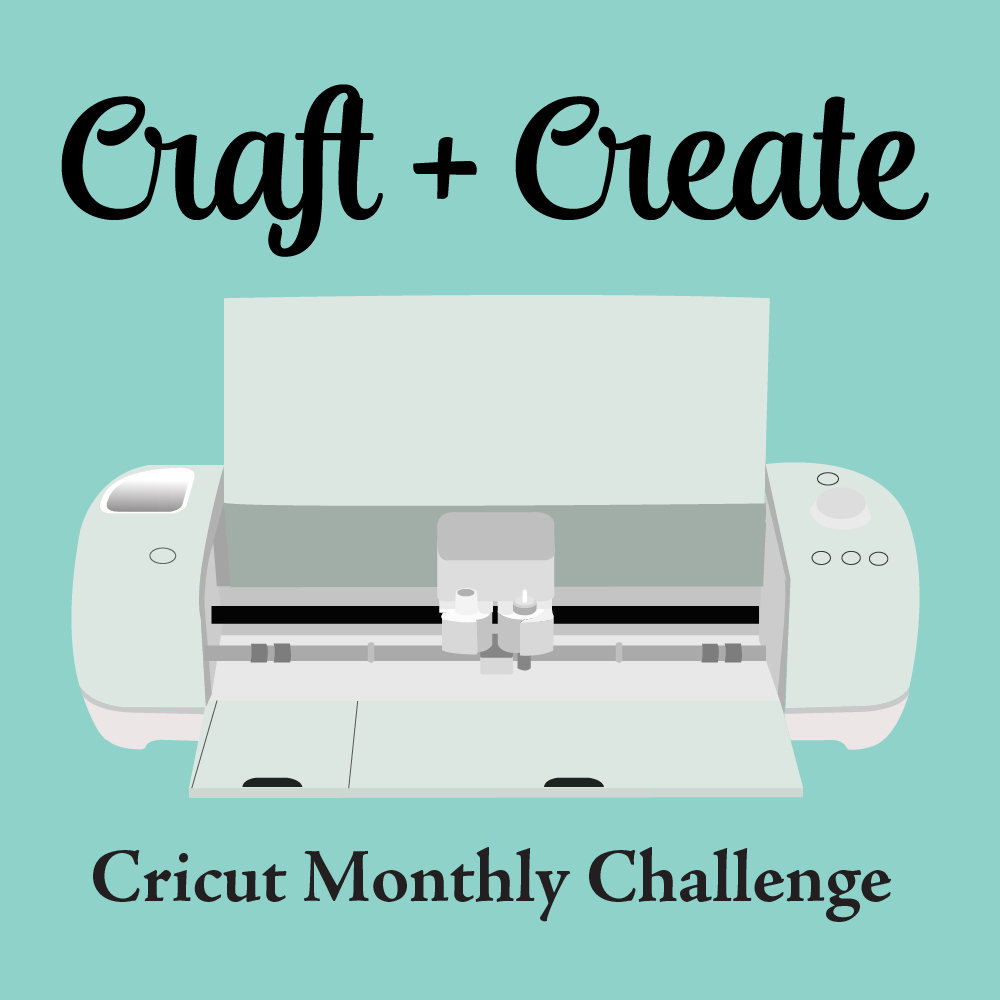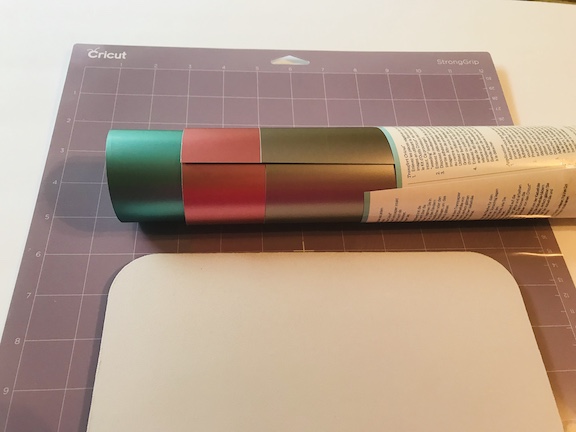 Supplies:
Cricut Maker
Strong Grip Cricut Mat
Adhesive Foil, Matte Seaside Sampler
Scissors
SVG from Lovesvg
Mouse Pad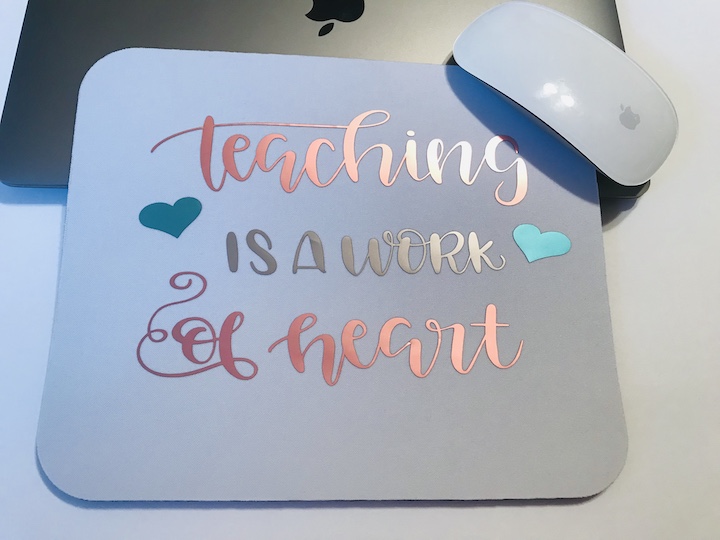 Let's Create an Easy Teacher Gift
Once I finally got my act together, this took less then 5 minutes to make. Seriously this project was total user error. Always double check the cutting instructions- don't be a Jenny! First I thought I just cut adhesive foil on vinyl- wrong! Then I cut it on Adhesive Foil, but I couldn't weed it because it didn't cut all the way through. Third time was a charm….It was in this case, cutting it on adhesive foil matte was perfect. The moral of this story is double check your material and if your adhesive foil is matte or not.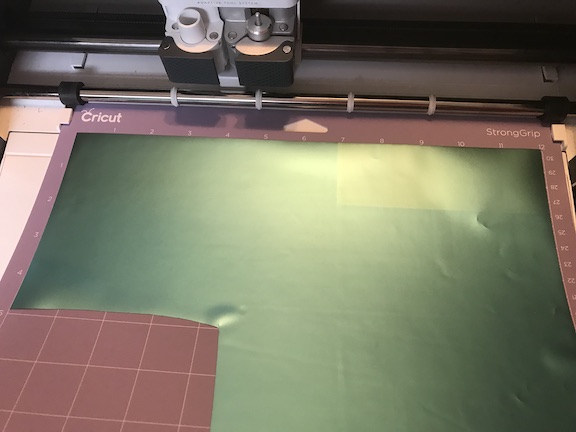 Okay! Now this is a really simple tutorial and project. All the teacher SVG are so cute, but my son's teachers are so sweet and caring I wanted something with hearts. This Lovesvg was perfect.
Size your design for your computer mouse. Then cut your design using the strong grip mat. Using new Cricut mats is amazing, it brings me so much joy.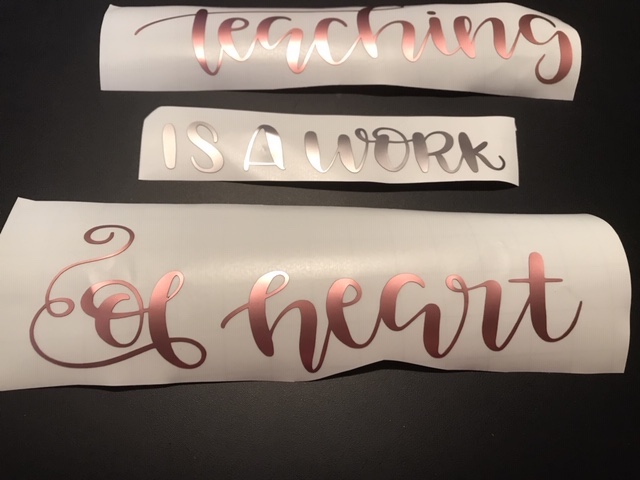 Weed your design just like vinyl.
Use transfer paper to add it to your mouse pad.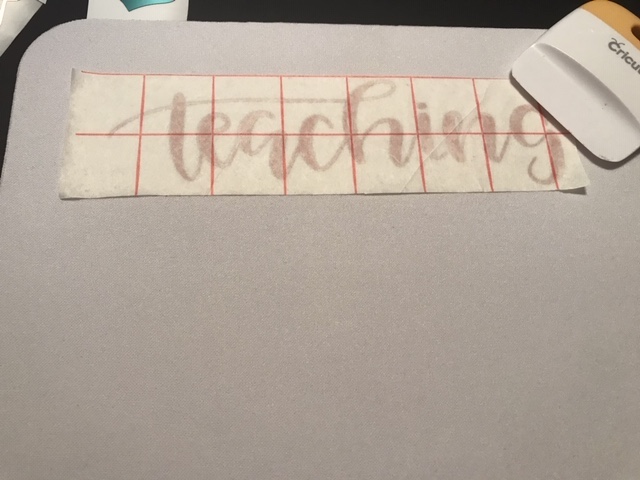 That's it! Your mouse pad is ready to gift to your child's teacher. The adhesive foil is so pretty and the colors look so cool depending on the light. This is actually my first project with foil, but it won't be my last.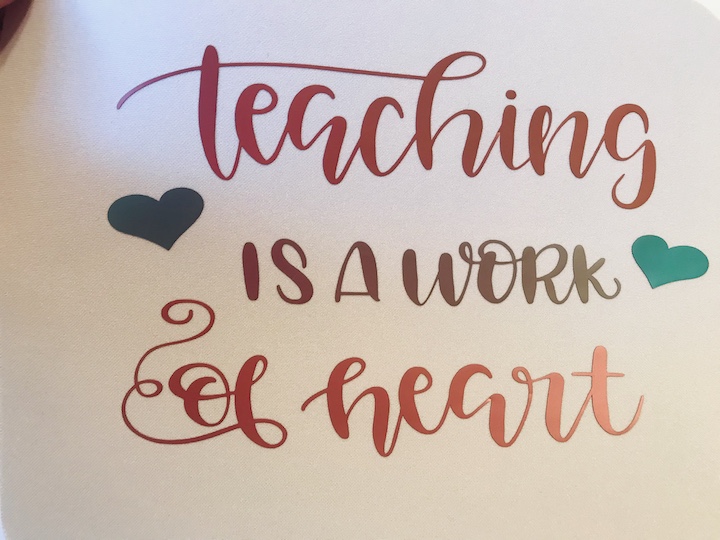 Do you think your child's teacher would love this?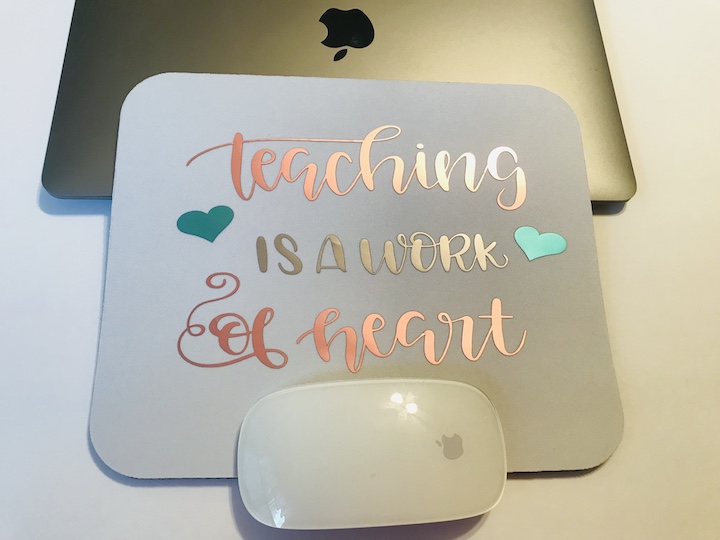 Number 1 Teacher Gift from The How-To Home • Pencil Pouch School Supplies from Happily Ever After, Etc • Coffee Cup Gift Card Holder with free SVG file from Weekend Craft • DIY Mouse Pad for Teacher Appreciation from Cookies Coffee and Crafts • Simple Teacher Gift from Upright and Caffeinated