Bedroom Drawer Organization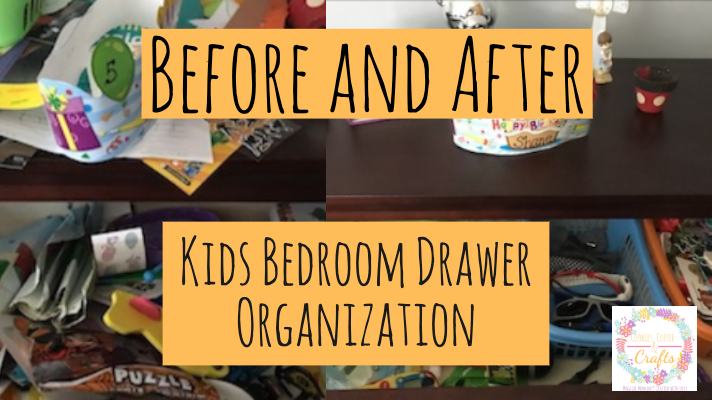 Note: As an Amazon Associate, I earn from qualifying purchases. If you click on a link from Amazon or another of my advertising affliates, I will earn a small commission at no additional cost to you. Please see my full disclosure policy here.
Welcome to the Drawer Organization Blog Hop! For the entire month of April, 8 bloggers will be sharing the process of cleaning and organizing one drawer in our homes each week. It's the final week of the drawer organizing hop and it's been a fun 4 weeks. The feeling of being organized is pure happiness. The thing about organizing is, it's bad at the beginning and beautiful in the end. You just have to remember the end as you sit in the mess. Today I will be sharing how I did my sons bedroom drawer organization. I have been dreading this one because it's the messiest!
It is Week Four and we're ending our drawer organization month in the bedroom.
My Pinterventures • Intelligent Domestications • Domestically Creative • Cookies Coffee and Crafts • Domestic Deadline • Across the Boulevard • Mom Home Guide • Michelle James Designs
Here are my other drawer organization ideas for the bathroom, my craft drawer, and the kitchen.
For the bedroom drawer organization I'm taking on my son's top dresser drawer. I call him "my little hoarder" because he doesn't like to throw anything out. He has so much of so many things in this drawer. This drawer is his special place to put things that his sister can't get and things that are important to him. Unfortunately all kinds of things end up in this drawer.
Before Picture or Dresser Drawer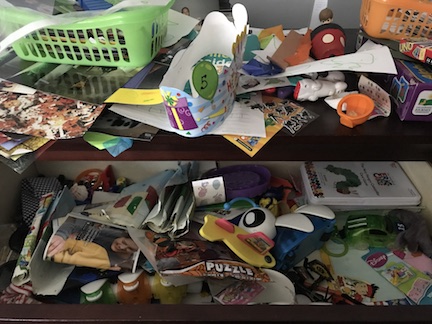 To get started I'm going to:
-empty the drawer
-sort & purge
-organize items that belong together
-put items away where they belong
To sort all his special items I'm going to use bins from the dollar store. The one bin is driving me crazy because the tag will not come off.
For his special stuff I'm sorting it into these categories:
Accessories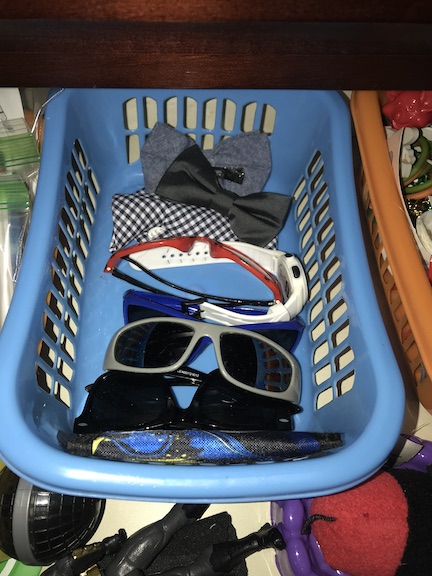 Card Games (I put them in sandwich bags)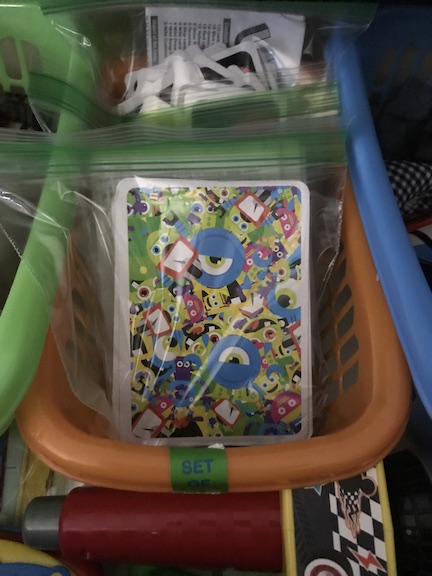 Photos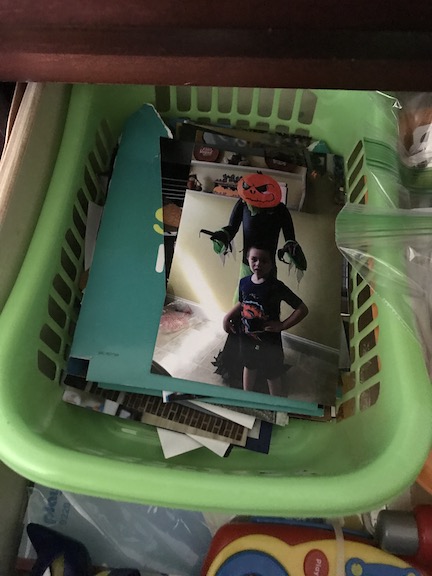 Junk Basket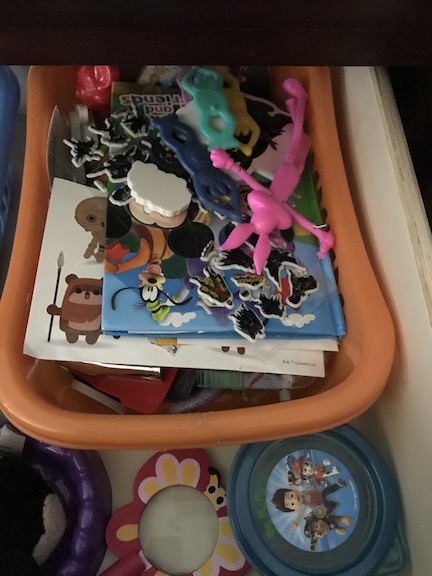 I put all of his manuals for Legos and PlayMobil in a plastic sleeve and put them under the baskets. In front of the basket was enough room for his special toys. I organized everything first and then put it in the drawers and thank goodness it all fit.
After Bedroom Drawer Organization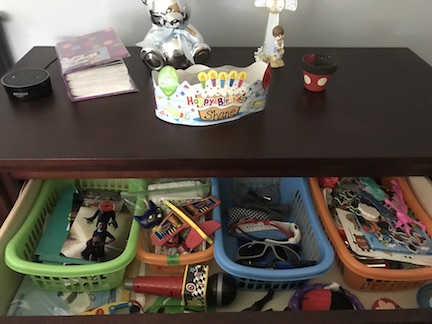 The drawer looks amazing and you can see the top of the dresser. I'm going to let him choose what he would like to put on top of the dresser to decorate. I'm so glad I found all of his sunglasses. This drawer has been a pain for so long and now it looks so much better.
Loading InLinkz ...