Bowling Valentine's Game for Kids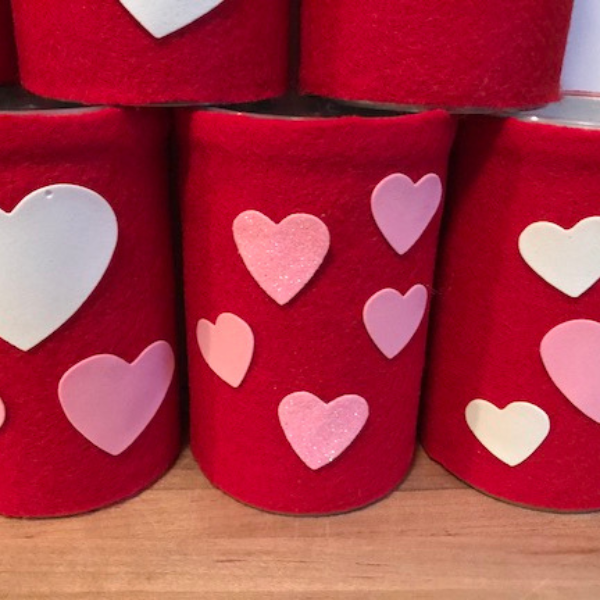 Note: As an Amazon Associate, I earn from qualifying purchases. If you click on a link from Amazon or another of my advertising affliates, I will earn a small commission at no additional cost to you. Please see my full disclosure policy here.
Kids love games and a classic game to play is bowling. Who doesn't love knocking things down. Make your Valentine's Day extra special with a Bowling Valentine's Game for Kids. It's perfect for a classroom party! This bowling game can be made for any party, just change the design on the felt. Make sure you know someone who loves Pringles.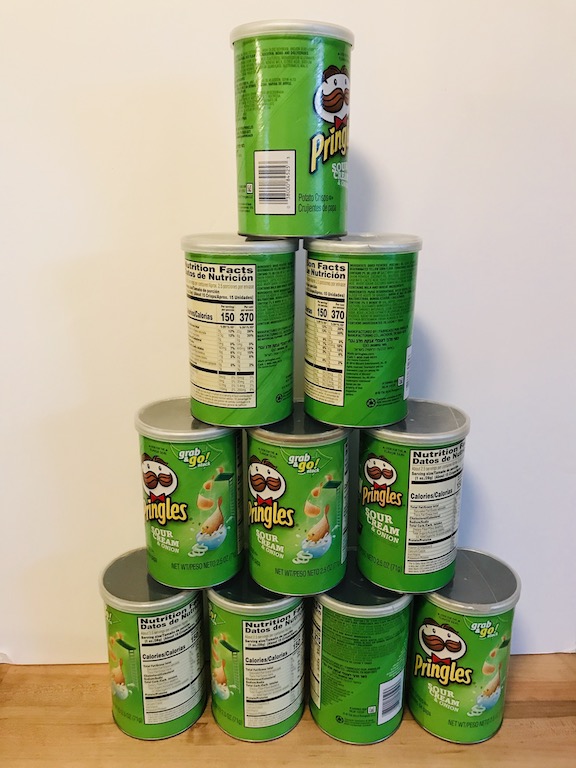 This page contains affiliate links at no extra cost to you. Please see my full disclosure here.
Supplies for Bowling Game
10 small Pringle's cans
Red Felt
Foam Hearts
Hot glue gun
Scissors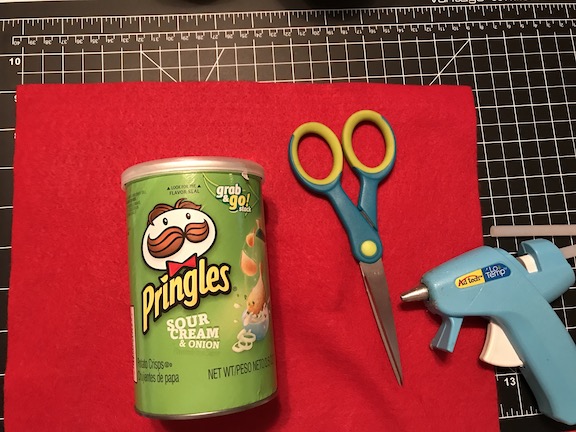 Let's Create a Valentine's Day Bowling Game for Kids
As my son's classes room parent, I've had so much fun this year creating and playing games. The parties have been a blast! I like to give the kids a variety of games to play for each party. I love to create and DIY so here is my version of a bowling game.
Buy 10 sheets of felt for the game, you need 1 sheet (9×12) per can. Cut the felt the length of the can and makes sure you can see the silver bottom. You want to be able to see the silver bottoms so the cans will stand nice and tall.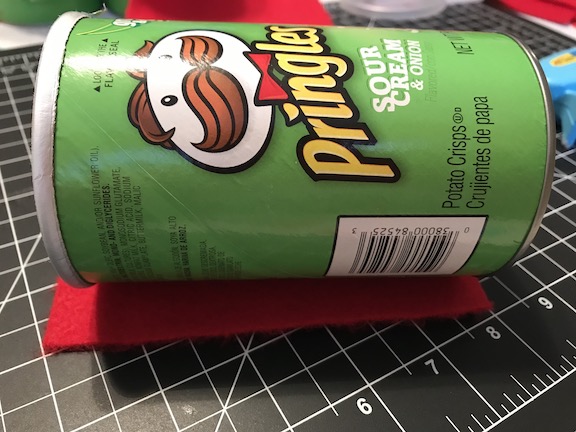 Hot glue the felt to the can, starting at the bottom to get that nice edge. The felt is great because it molds easily to the round can. Leave the lid on the can as you hot glue the felt on. After you glue the felt all around the can, go back and trim around the lid with scissors.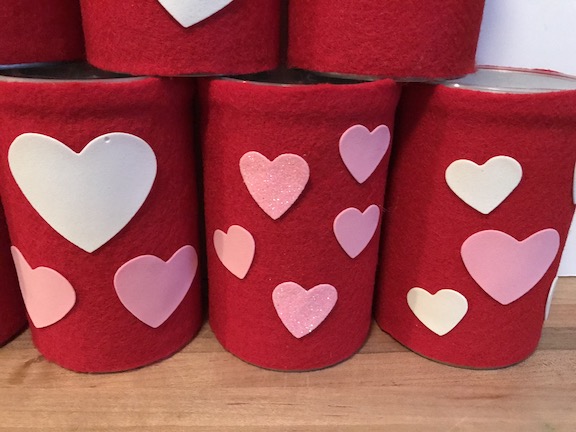 Last step is to add your decorations. The foam heart stickers stuck nicely to the felt and the glitter hearts were glued with hot glue. Since these cans are going to be "beat up & knocked down" glue everything down as much as you can.
How to play the Valentine's Bowling Game:
I don't think the game really needs instructions because everyones familiar with bowling. The kids each took 3 turns to try and knock down the cans.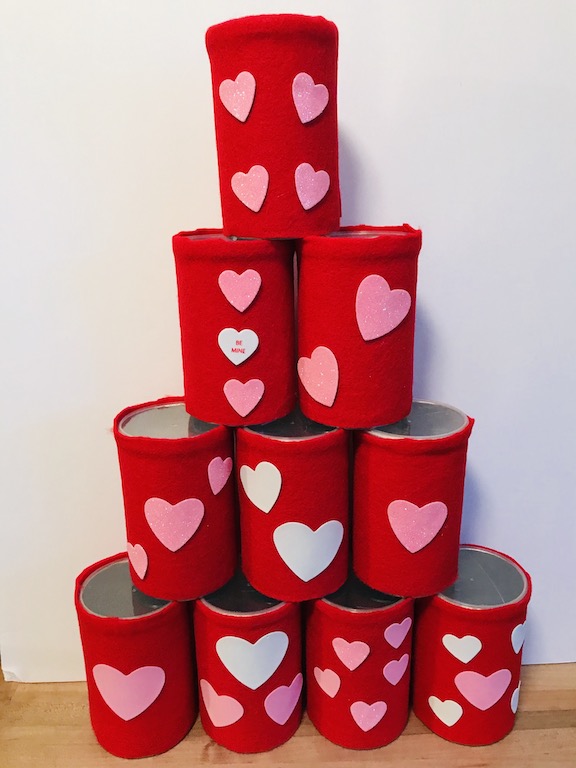 Stack the cans on top of each other and roll the ball. I can hear the kids now squealing with delight, yelling "is it my turn?"
I try to work on these projects when my son is at school so it's a surprise for him to. My daughter gets to be my helper and tries out the games with me.
This bowling game is great fun and can be used for any theme or party. Just choose the right fabric for your celebration. Would your kids enjoy this game?