3 Beautiful Cricut 4th of July Signs You will Love to Make for your Patriotic Decor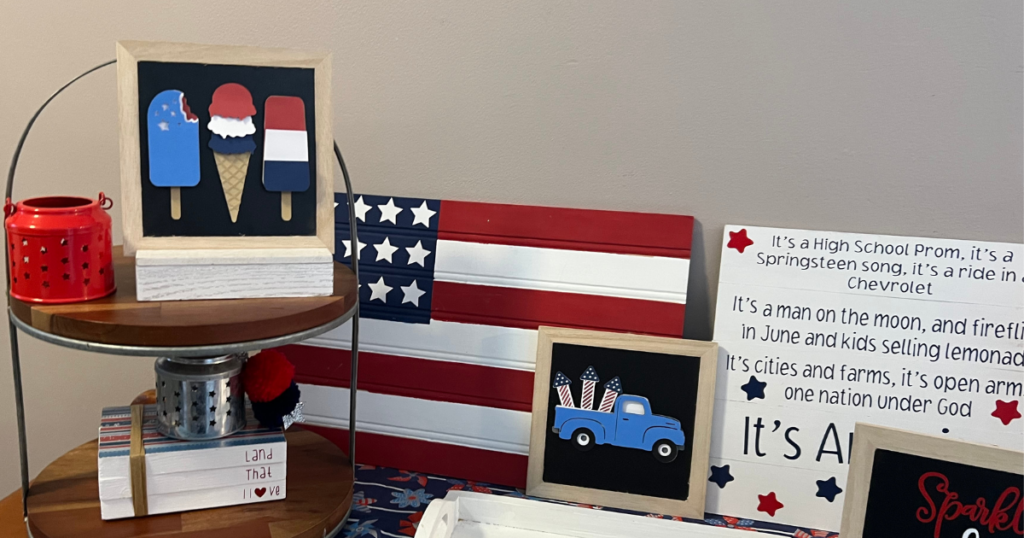 Note: As an Amazon Associate, I earn from qualifying purchases. If you click on a link from Amazon or another of my advertising affliates, I will earn a small commission at no additional cost to you. Please see my full disclosure policy here.
Wood panel signs are my favorite to make and I was so excited when I found them at the Dollar Tree. Who else is impressed with some of the new craft supplies at DT? They have been sitting on my craft table because you know life happens and sometimes crafts have to wait. Why can't life wait for crafts? Anyways my kids wouldn't stop asking me about 4th of July glow sticks and it reminded me of the Cricut 4th of July Signs that I wanted to make. Who's ready to get started on some super cute and easy patriotic signs?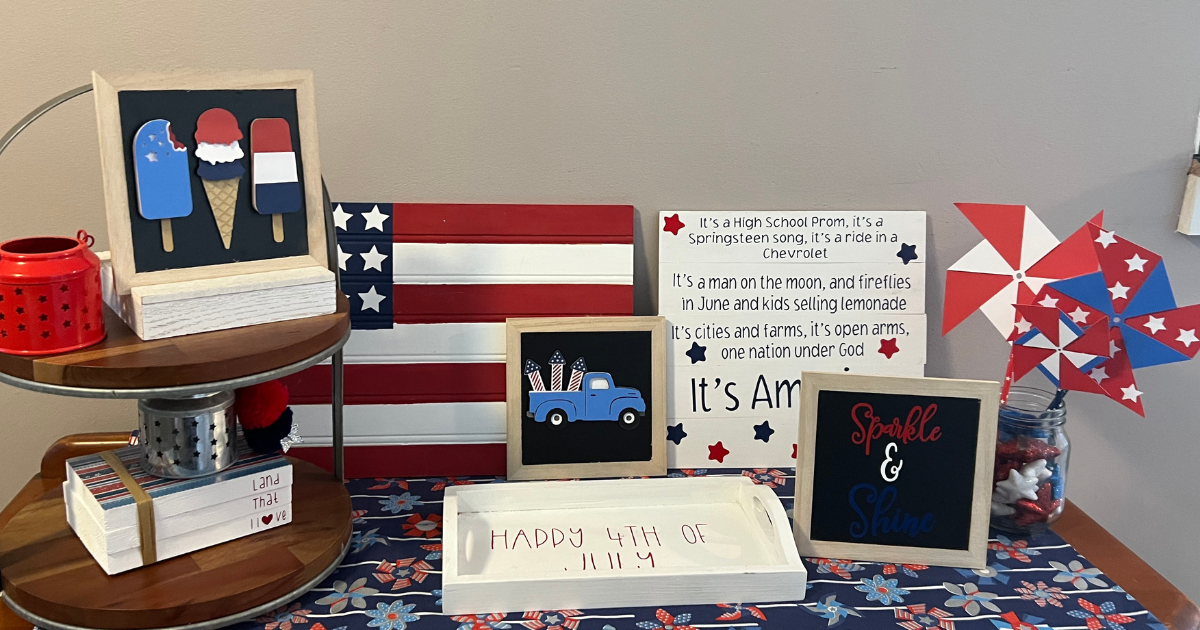 The one thing I love about these patriotic signs is how classic and stylish they are. Plus you can make them with any Cricut machine. I made mine with my Cricut Joy because it's the perfect size for these wood panel signs.
Making holiday decor with my Cricut is my favorite thing to do so here are some other items I've made for the 4th of July.
Cricut 4th of July Ideas
It's America Sign
4th of July Party Buckets
Patriotic Porch Decor
Faux Patriotic Book Stack
Easy Cricut 4th of July Tray
You will need some basic Cricut supplies that you need for all of you craft projects and a few other supplies.
Supplies for Patriotic Cricut Projects
Variety of Card Stock
3D Foam Tape
3 Panel Signs
Red, White and Blue Vinyl
Cricut Joy or any Cricut Machine
Mat
Transfer Tape
Cricut Tools
For all of my signs, I used images from the Close To My Heart Stars & Sparklers Image Set I love these images because it's the easiest truck image I have found to create with and I like the popsicle with the stars cut out of it.
Let's Create Cricut 4th of July Signs to Decorate Your Home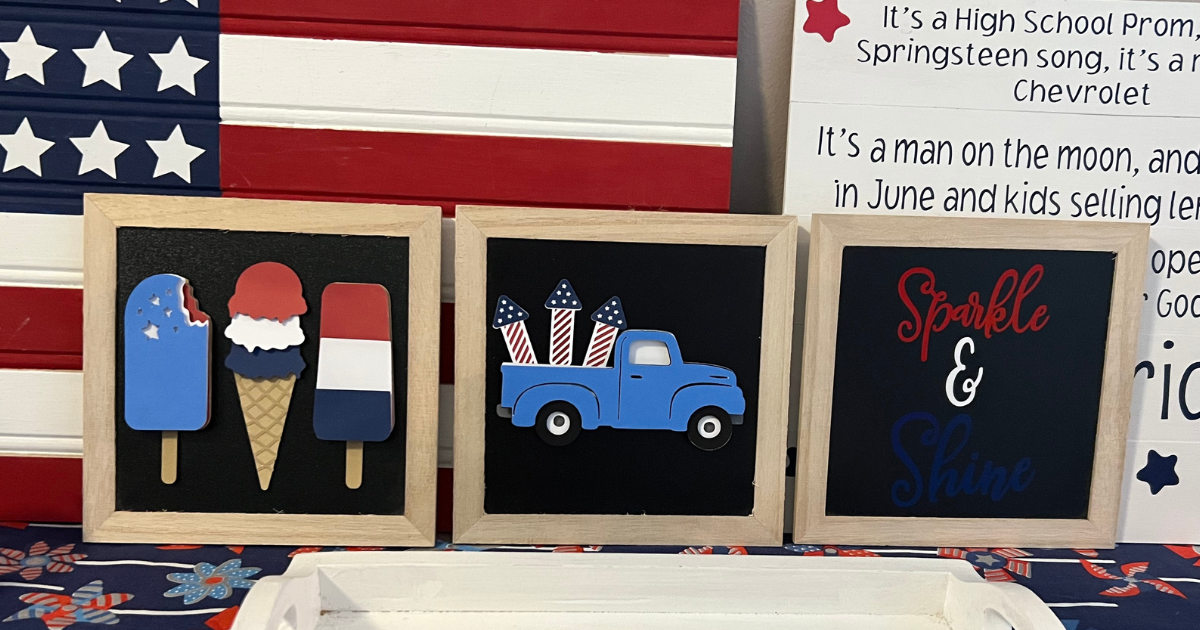 First step is to create the three signs in Cricut Design Space™. If you purchase the Stars & Sparklers digital image set from me, I will send you the Design Space file links to create the signs.
Start by creating a square the size of the panel signs and add the images to the sign. Size the images to fit the sign and hide the square shape before cutting.
Follow the instructions to cut the materials using your Cricut machine.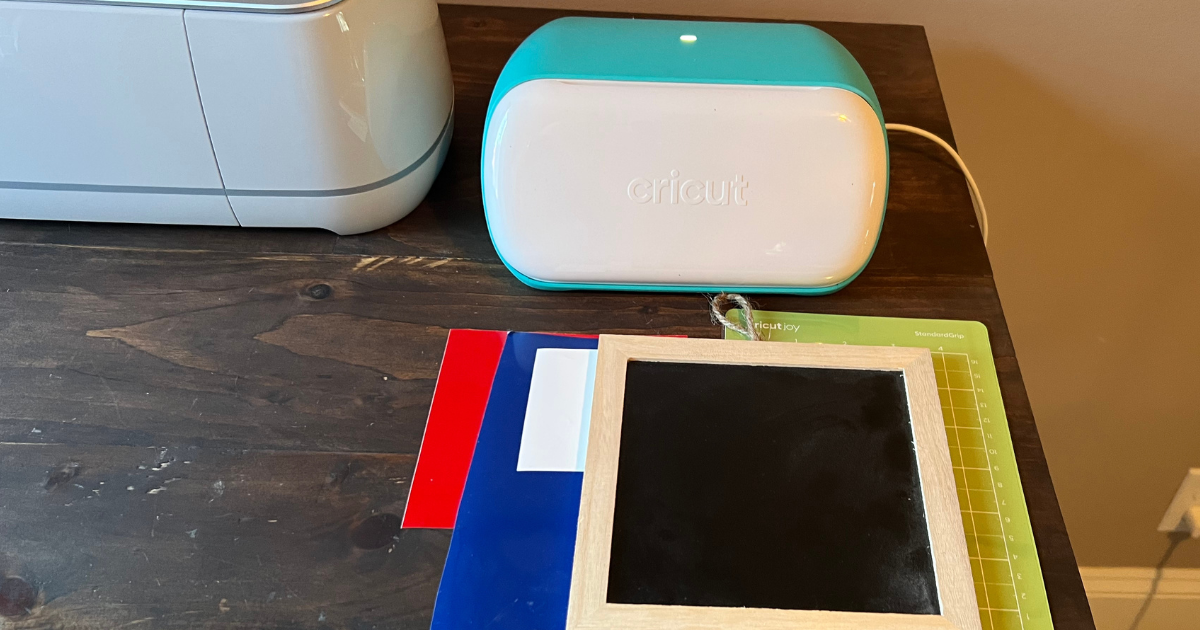 For the Sparkle and Shine sign, I used red, white and blue vinyl. Weed your design and remove all the pieces you don't need. Using transfer tape, add it to your sign.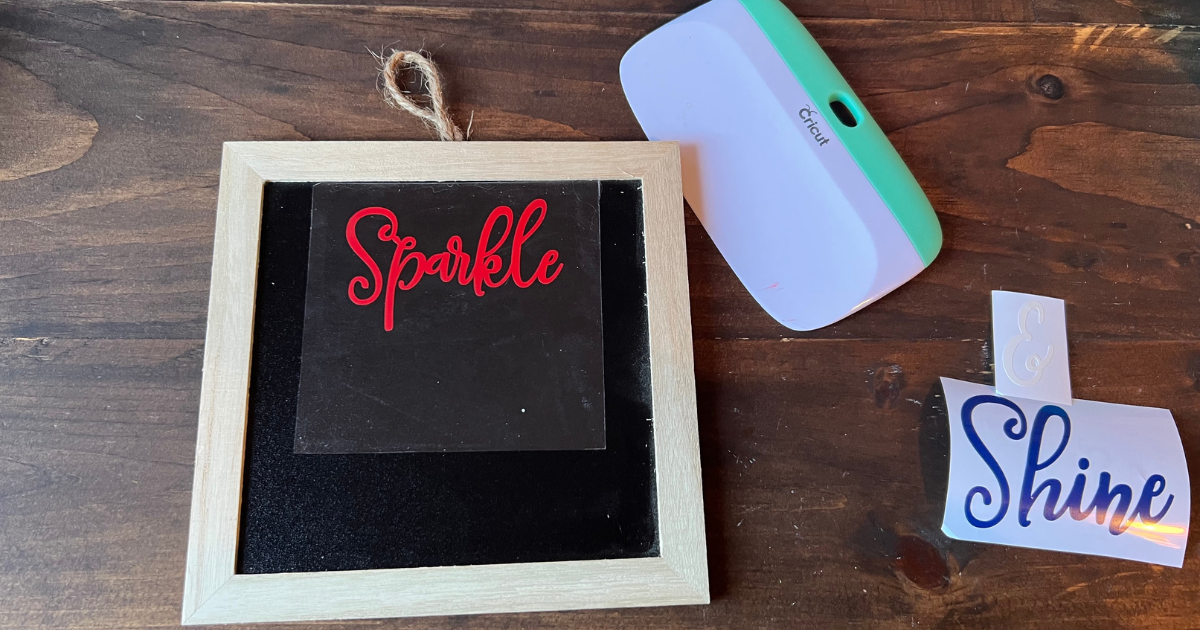 For the patriotic ice cream and truck, I used Close To My Heart card stock paper. This is my absolute favorite card stock to use with my Cricut. It cuts so well and smooth.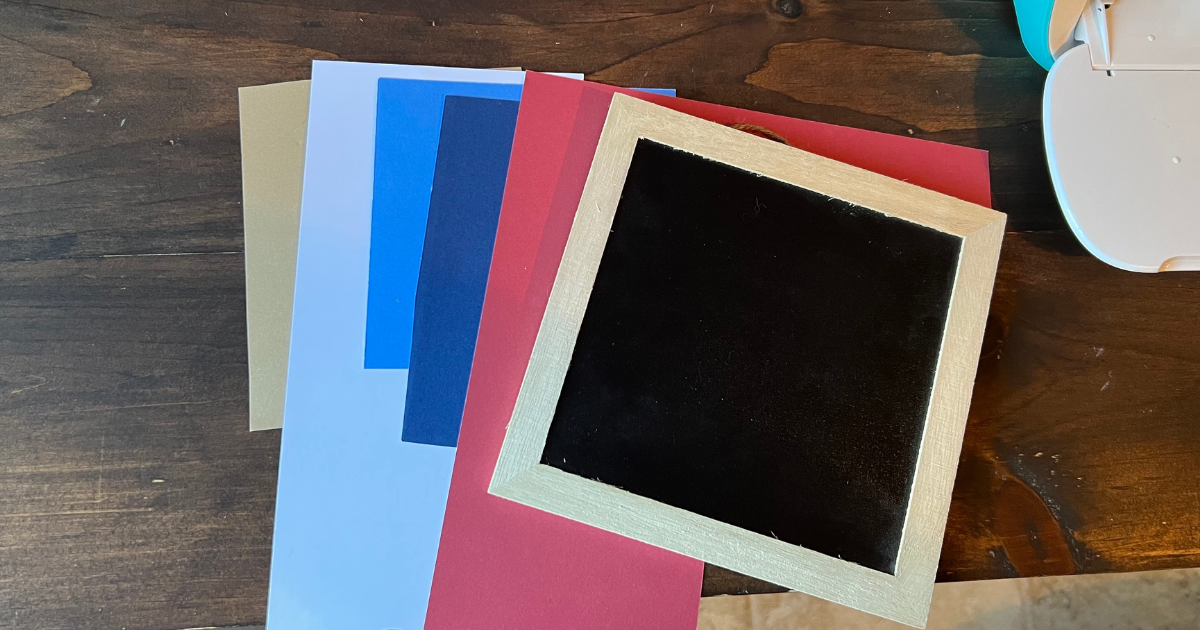 To give the signs such a 3D look, use 3D foam tape for each of the layers. It makes the signs look amazing and makes your decorations pop.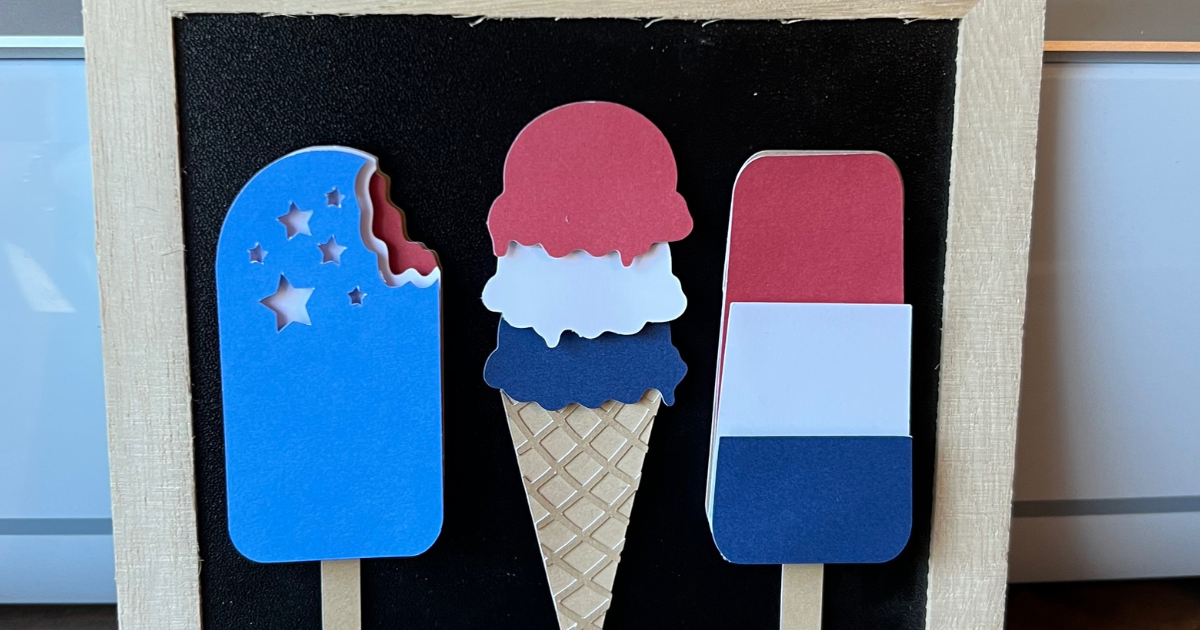 These 4th of July ideas make great decorations and would look great for a party. Decorating for the 4th of July is always fun and I like seeing the red, white and blue. Even better the signs were cheap and affordable since I found the wood panels at the Dollar Tree. Are you ready to get started on some patriotic crafts?